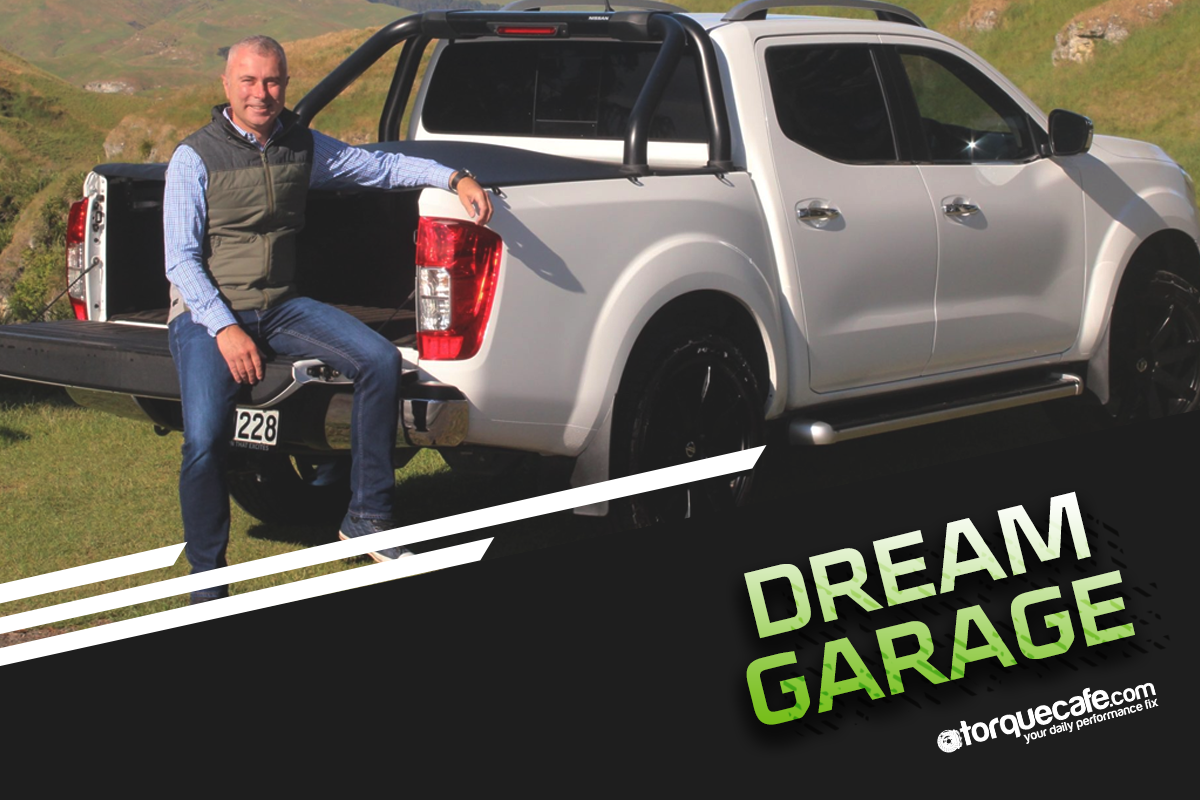 Greg Rust has been surrounded by cars his whole life.
While most recognizable from his work on Supercars and TCR television coverage, Rust has had a passion for cars and bikes since his youth. So much so that as a teenager he and two mates worked together to buy a Mitsubishi Galant (complete with a 2.0-litre four-cylinder engine from a Sigma with side-draft Weber carburettor, he explains) that he went grassroots motor racing in.
"I was pretty ordinary," he admits, "but it was a great learning experience."
These days he chats everything four- and two-wheels with famous names on his successful podcast, Rusty's Garage. So we here at Torquecafe.com though it was time to find out what Rusty would put in his own garage – money no option.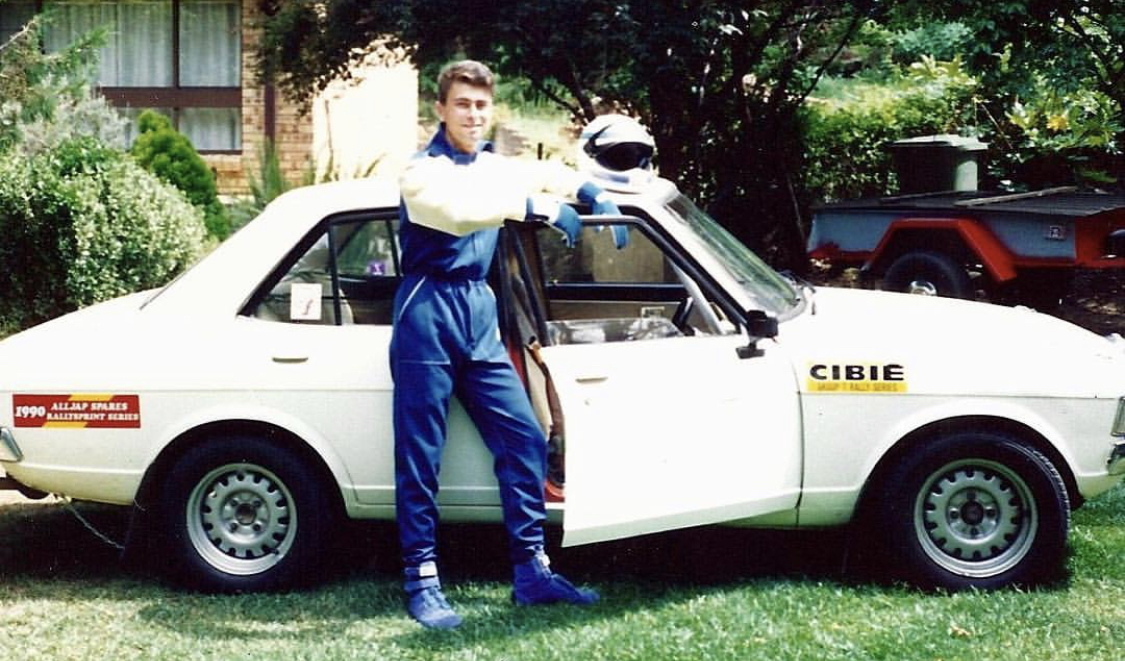 Daily Driver: 2018 Nissan Navara ST-X
While he's still prominent on Australian TV Rust and his family relocated to his wife's native New Zealand in 2017 and lives a rural life on two-acres of land. While he admits he's no farmer he enjoys the flexibility and capability his dual-cab ute affords him.
"I also drove the Ford Ranger Raptor recently and loved it but I still have a soft spot for the Navara – the engine in it is a peach."
Something Special: 1970s Porsche 911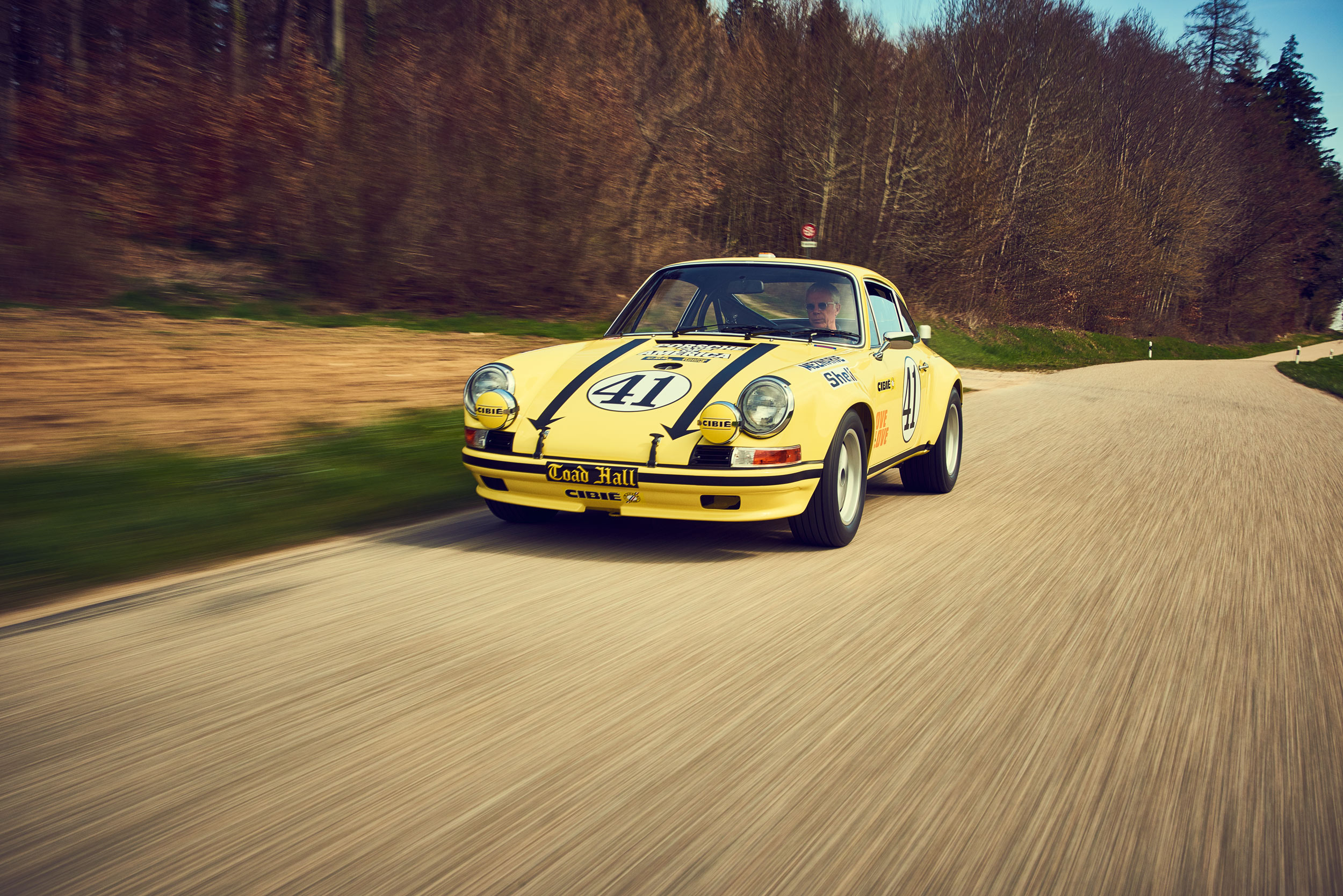 Rust is hardly Robinson Caruso in loving vintage Porsches, but there's a reason these classic German sports cars are so beloved – they're fantastic!
While some years produced more famous examples than others, in truth, any 1970s 911 would be a welcome addition to Rusty's dream garage.
"In truth I wish I hadn't been such a tight ass and bought one a few years back before the price went nuts!" he admits. "It doesn't have to be concourse. I'd be happy with a Magnus Walker look. I drove a left hand drive '77 around Cromwell in NZ, near the Highlands Park racetrack, earlier this year and was frothing. I've loved these cars since I was knee high."
Track Toy: Toyota Celica RA42
Anyone who grew up in the '70s and '80s will have memories of the classic Toyota Celica – before it turned into a 'hairdresser's car' in later life. Neal Rates still rallies his 1980 RA40 and it wows the crowds wherever it goes.
Rust would love something similar to indulge in some rallysprint and khanacross action, like he did back in his Galant. And while his fondness for Porsches remains and the lure of a Ford Escort Mk2 is strong, he opts for the Toyota.
"I could pick another Porsche here but I'd actually like a Toyota Celica RA42, the notchback coupe, not a liftback," he says. "With a twin cam engine, decent side-draft Weber carbs, sports exhaust, full cage and factory Toyota rally red and white colours. A school mate used to have one and I have very fond memories."