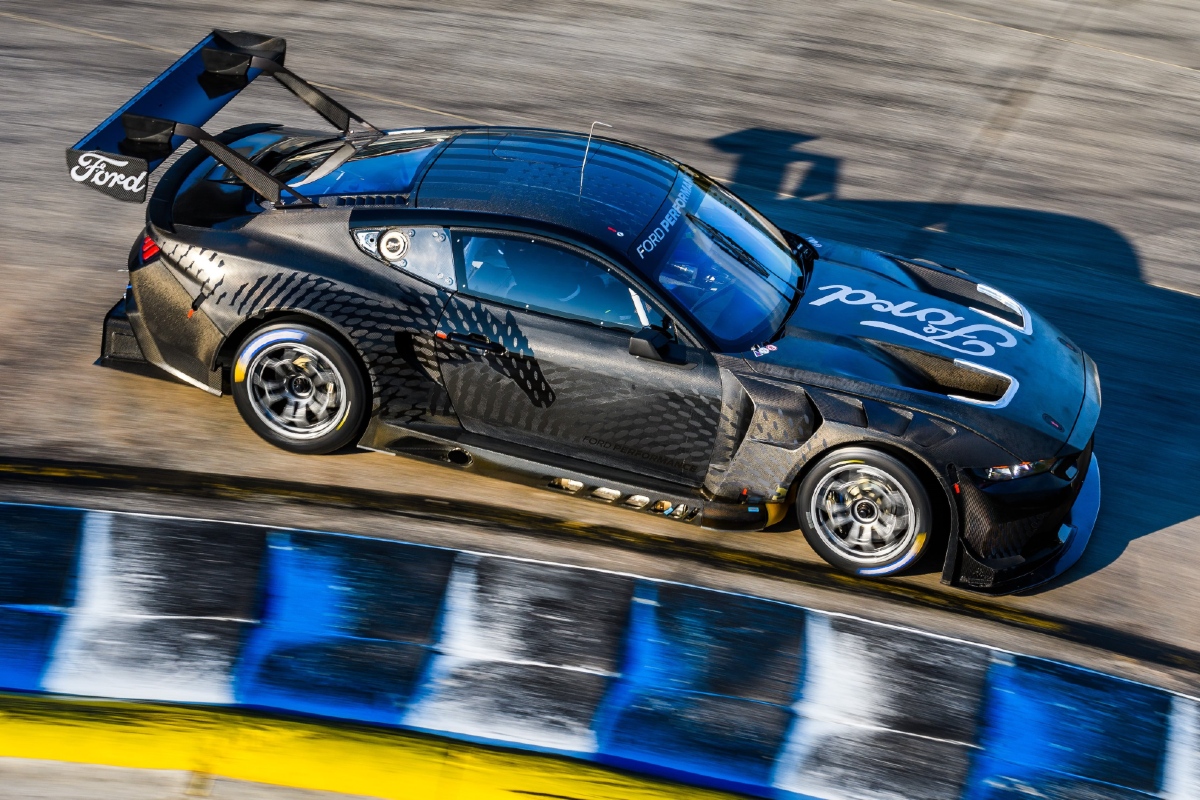 Ford boss Jim Farley has given another strong tease that the blue oval is preparing to unleash a GT3-inspired member of its Mustang line-up.
Farley tweeted video footage of the all-new Mustang GT3 testing at Sebring last week and added the caption 'Should we make a road version?' – which follows earlier comments he made to Torquecafe in Detroit last year.
Should we make a road version? https://t.co/LxaK6AjvD6

— Jim Farley (@jimfarley98) March 22, 2023
Speaking to Australian media at the official reveal of the S650 Mustang Farley hinted to Torquecafe that a road-going version of the GT3 is in the works.
"To go to Le Mans you need a road car," Farley said last September. "You should be asking what that car's about but I couldn't tell you. So there'll be more."
READ MORE: Ford boss teases Le Mans-inspired Mustang special
This latest tweet can therefore be reasonably seen as confirmation that Ford is preparing a new Mustang variant that will sit above the incoming Mustang Dark Horse. Which will mean a seriously potent 'Stang, because the Dark Horse is an evolution of the track-focused Mustang Mach 1 from the S550 generation and features the most powerful version of the 5.0-litre 'Coyote' V8 in a production car, with 372kW of power.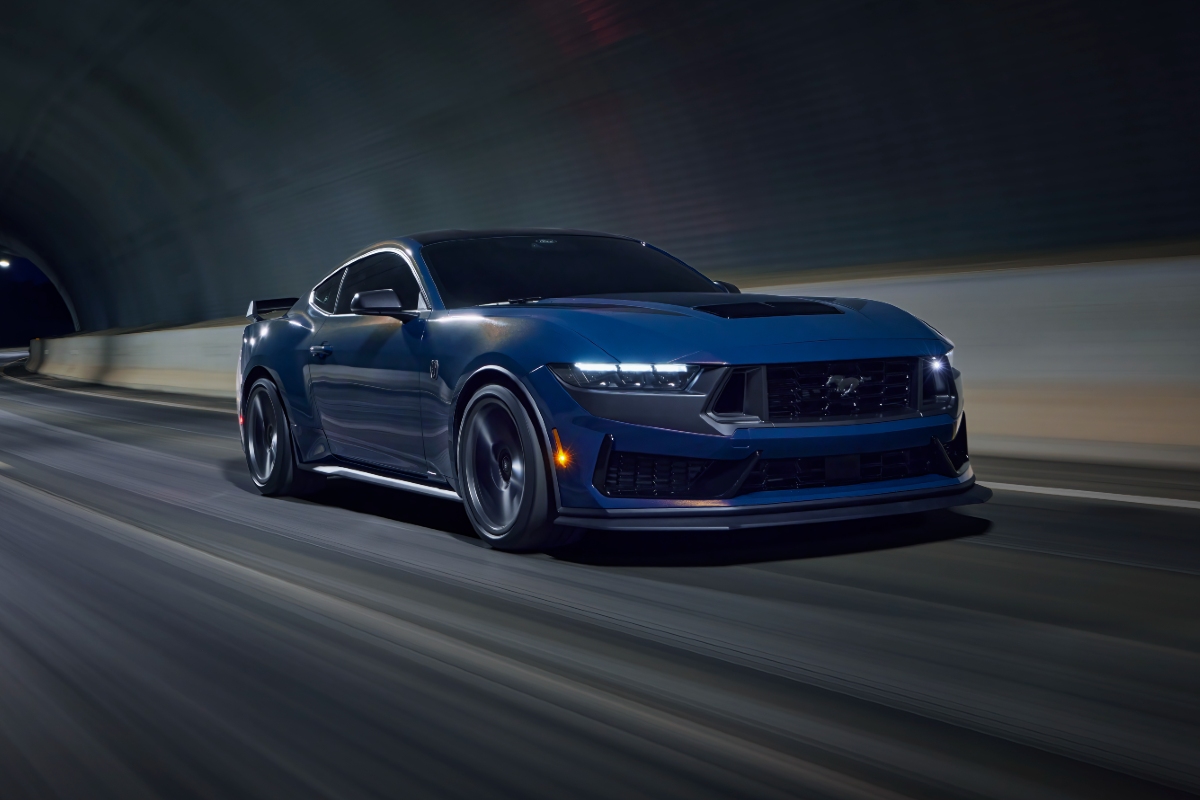 So how would Ford top that? While it's all speculation at this stage, the most obvious candidate would seemingly be to rely on Multimatic, the Canadian engineering firm responsible for developing the new Mustang GT3 race car.
READ MORE: 2023 Ford Mustang detailed
Multimatic has been a long-time partner for Ford for both road and racing vehicles. The company was directly responsible for building the Ford GT supercar, both the road and racing versions.
Multimatic could use its expertise in low-volume, specialist production as well as its knowledge of the racing Mustang to develop a more powerful and better-handling version that would sit above the Dark Horse. By focusing on making it a more handling-focused, track-capable version of the Mustang, that would still leave room for the iconic Shelby Mustangs that are typically designed around impressing at the drag strip.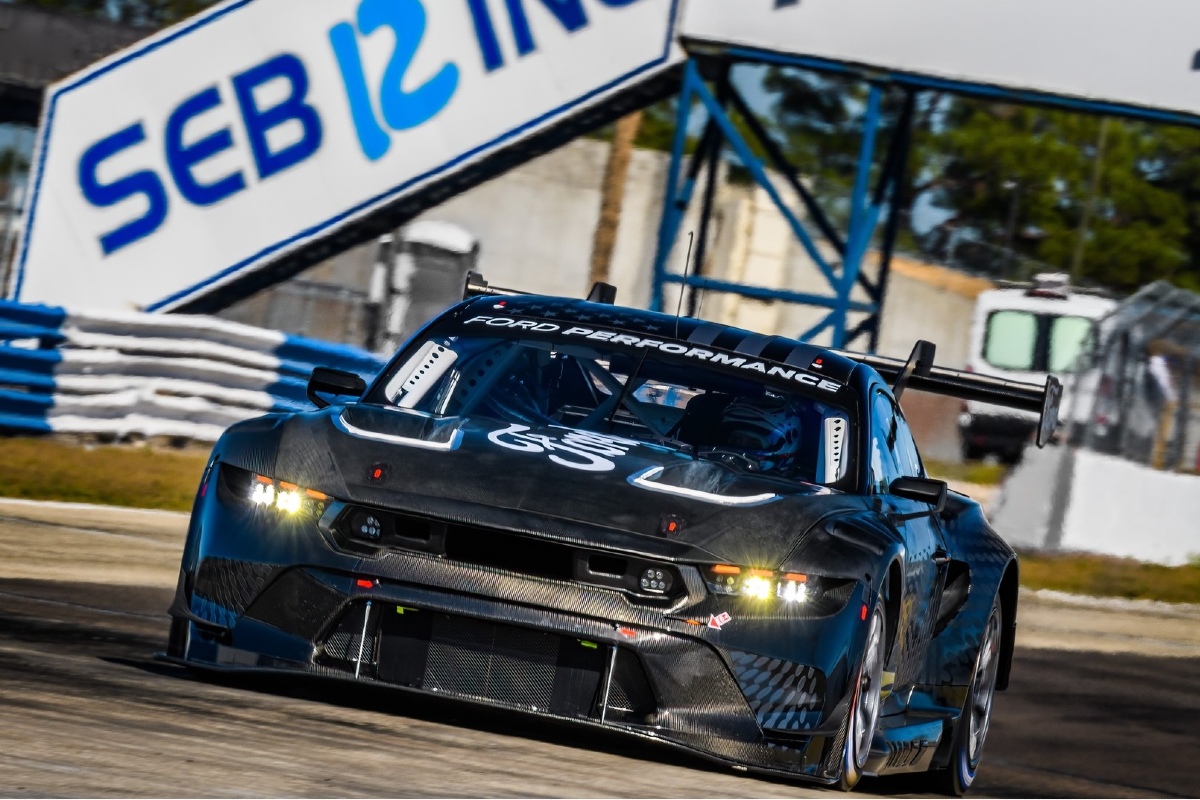 READ MORE: Top 5 GT3-inspired road cars
Using GT3 racing cars as inspiration for road-going models has become a popular trend amongst car makers in recent years. The Porsche 911 GT3 started the concept but it has since been joined by the likes of the Lamborghini Huracan STO and Mercedes-AMG GT R.
Just how long we'll have to wait until Farley stops teasing and reveals the real thing remains unclear, but a trackside unveiling at Le Mans in June would seemingly make the most sense.