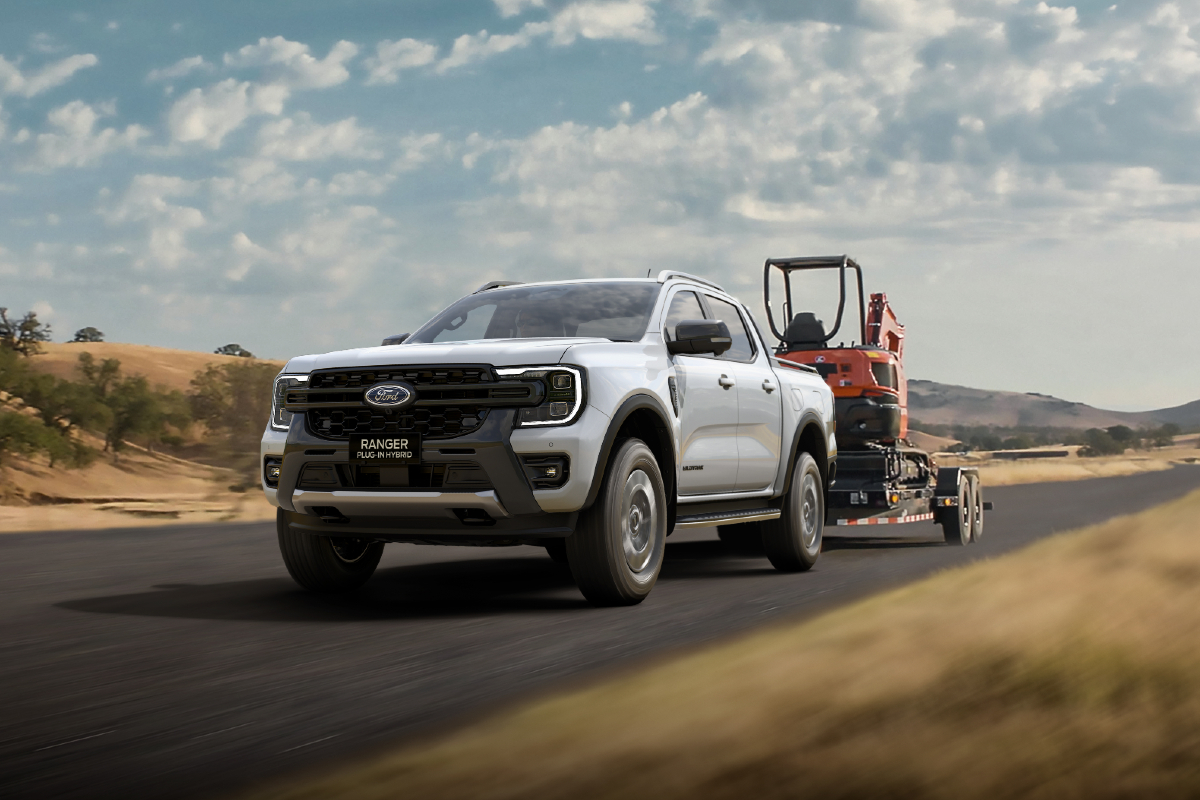 Is this the future of utes? Ford has finally revealed the first official look at the new Ranger Plug-in Hybrid (PHEV), which brings electrification to the booming dual cab ute market.
The blue oval has been teasing an electrified version of its popular ute for years and has finally taken the covers off it, outlining the initial details buyers can expect. The Ranger PHEV features a 2.3-litre four-cylinder turbocharged petrol engine paired with an electric motor and battery system.
ROAD TEST: 2022 Ford Ranger line-up review
Ford hasn't revealed any performance or fuel economy figures yet, as it's still at least 12 months away from hitting showrooms, but the company has confirmed it will remain a 4×4 ute and will have up to 45km of electric-only driving. Ford has also committed to having a maximum braked towing capacity of 3500kg, which is the same as the diesel-powered models.
Also confirmed is the addition of Pro Power Onboard, a series of power outlets around the vehicle – one inside the cabin and two in the tray – that will allow owners to draw electricity from the battery for small electrical appliances and tools.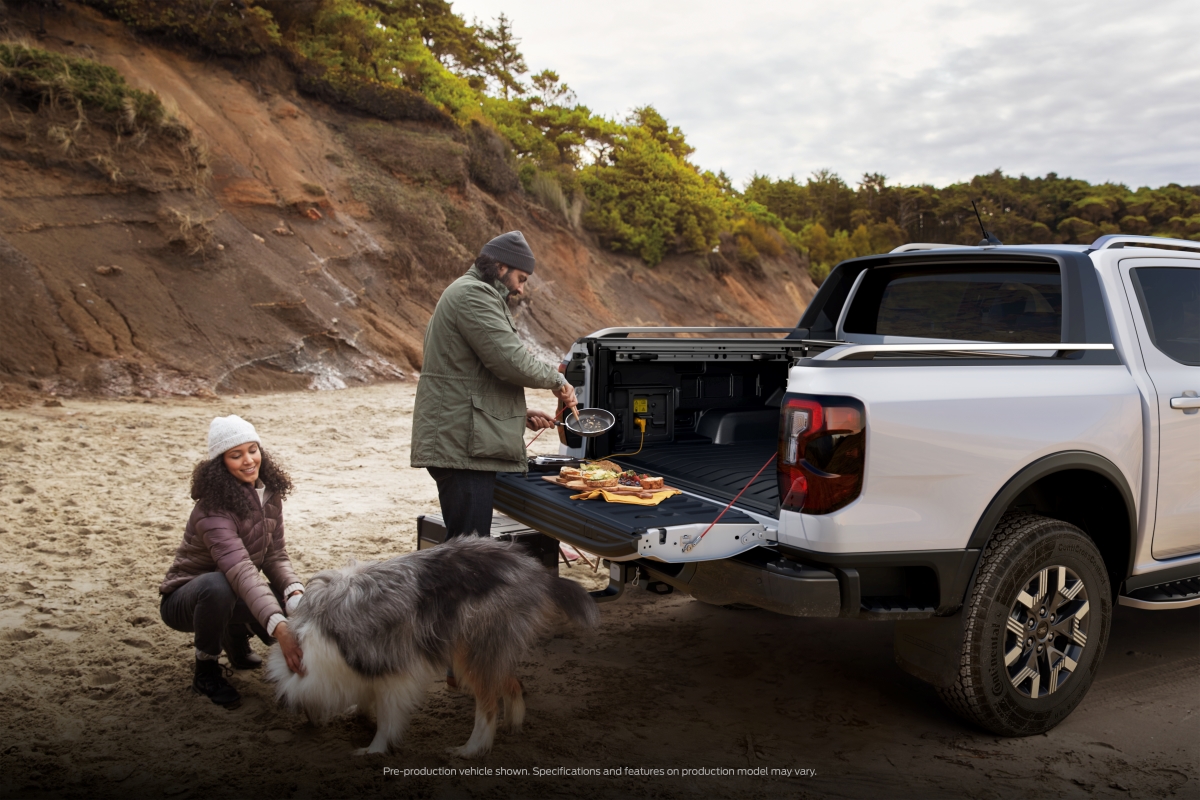 Ford Australia president and CEO, Andrew Birkic, is convinced that adopting a PHEV powertrain, rather than a fully-electric or conventional hybrid, is the solution that will suit Australian ute buyers.
"The Ranger Plug-in Hybrid is a best-of-both-worlds solution for work, play, and family – offering customers zero-tailpipe emissions EV driving for short trips, or hybrid performance that delivers incredible on- and off-road performance," Birkic said.
"Ranger Plug-In Hybrid will bring all of the towing and payload capability our Australian customers expect of Ranger, and with Pro Power Onboard for the first time, Ranger owners will have power for both work and play."
The company claims that its own research suggests that approximately 48 per cent of Ranger owners drive less than 40km a day, so they will (in theory) be able to drive on battery-power alone.
Asked if he believes there is a market for an all-electric dual-cab ute Birkic said "yes" but was adamant PHEV is the answer in the foreseeable future.
"We have a plug-in hybrid, we think that's the right solution for Australia and New Zealand," he said.
Chinese brands LDV and BYD are both planning new all-electric ute entrants into the Australian market in the near-future, with the LDV eT60 4×2 already on-sale and set to be replaced in 2024 by a production version of the GST 4×4 Pick Up concept.
READ MORE: Toyota previews electric HiLux
The addition of the Ranger PHEV completes Ford's commitment to introducing five electrified models by the start of 2025, with the E-Transit and E-Transit Custom already on-sale, the Mustang Mach-E incoming and the Puma small SUV planned for local sale.
More details, including performance, specification and pricing will be revealed by Ford before the Ranger PHEV goes on sale either in late 2024 or early 2025.