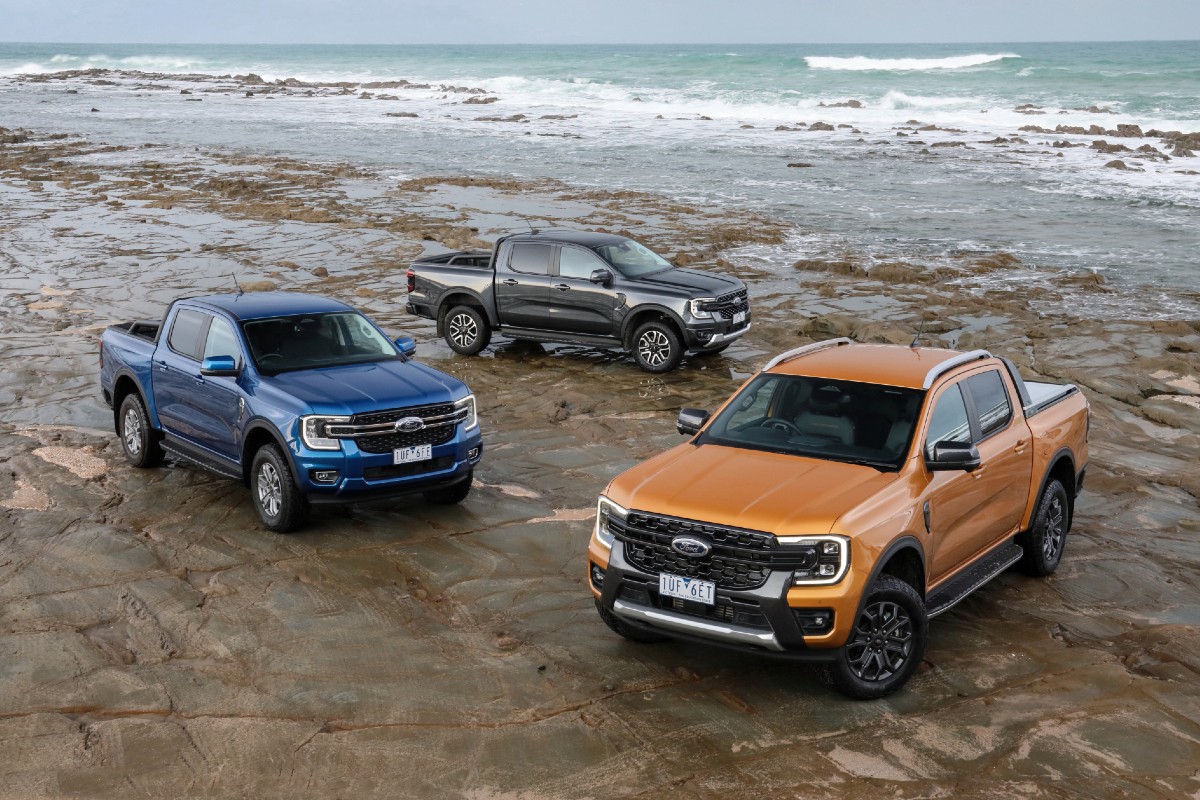 Some of Ford's most senior executives have revealed crucial new details about the previously-rumoured electric Ranger ute, hinting it could come before the end of the decade.
While a plug-in hybrid version of the Ranger is expected in the near-future, comments from the Detroit leadership suggest a follow-up all-electric version may come sooner than expected.
John Lawler, Ford's global chief financial officer, confirmed that the Thailand factory that produces the Ranger and Everest SUV for the Australian market will be upgraded to produce electric vehicles in the future.
"Thailand is going to be a hub for manufacturing zero-emission vehicles," Lawler said.
ROAD TEST: Ford F-150 Lightning review
It's part of the blue oval's wider electrification strategy that saw the company split into three separate business units – Ford Blue, Ford Model E and Ford Pro, to focus on internal combustion engine models, EVs and commercial vehicles, respectively.
This means the Ranger would fall under the responsibility of the Model E team, which is currently focused on the F-150 Lightning, Mustang Mach-E, E-Transit and its next model, an Explorer-sized SUV.
With the three initial Ford EVs already a sell-out success in the USA, Lawler has confidence that the Model E team will produce an electric Ranger that will win over customers, but he wouldn't be drawn into confirming exactly when we could see it.
ROAD TEST: 2022 Ford Ranger review
"I'm going to disappoint you because I'm not going to give you a timeframe," he said. "What I can say is Ranger is a cornerstone for us globally, but the majority of the markets where it is number one or two aren't moving to electrification as quickly, but there are markets that are… What I would say is, we haven't announced anything, but what I really like where we're headed with the folks we've brought in working on Model E from an engineering and design standpoint, and the freedom that not having an engine, etc from a design perspective open up, is there's possibilities. So whether it's Ranger or other possibilities to bring and expand BEVs globally we will do that. Watch this space."
Trevor Worthington, who heads up Ford's internal combustion vehicles including the current Ranger, admitted that while the wheelbase was extended to accommodate a small motor and battery for a plug-in hybrid, the underlying architecture of the Ranger is flexible enough to support an all-electric model in this current generation.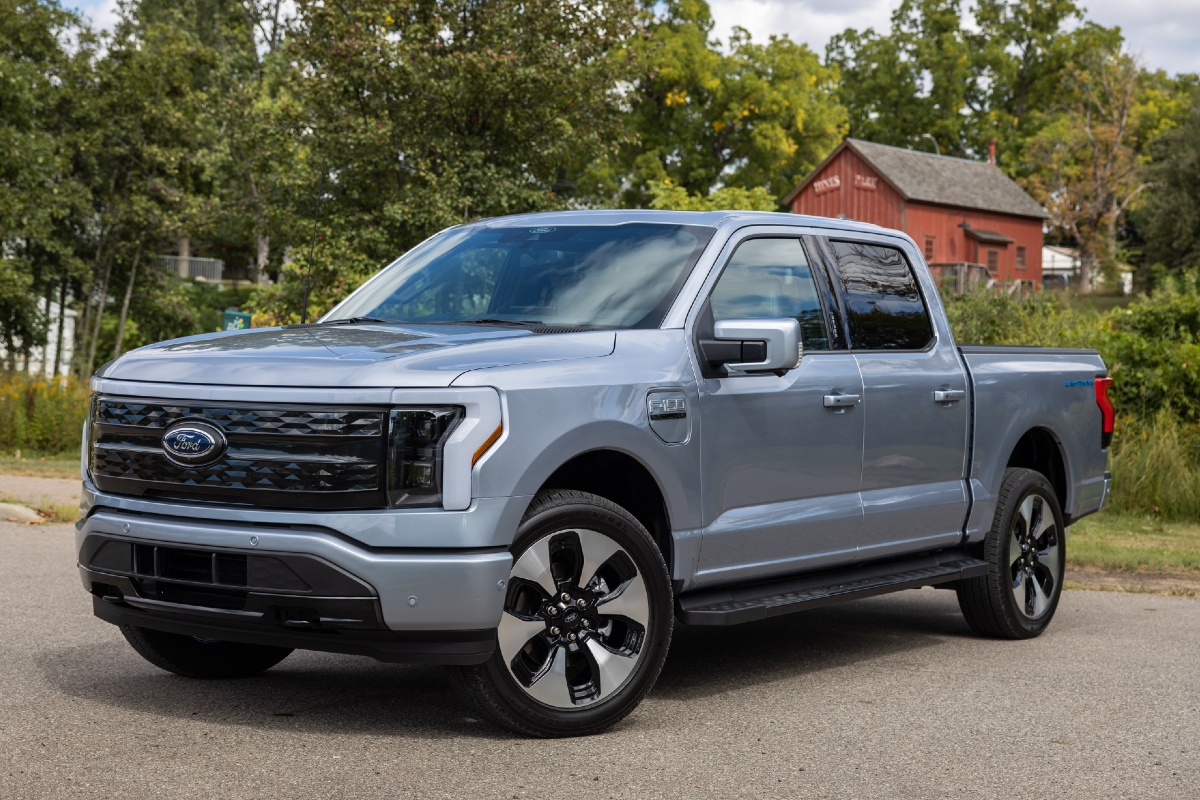 "What we tried to do is create vehicles where we future-proof the alternatives," Worthington explained. "So what we've tried to do with this generation of Ranger and Everest is, by the architectural work we've done by extending the wheelbase and the track increase, that if the future is a PHEV or a BEV or something else – hydrogen, lithium, rocket fuel – we've got an architecture that will respond to customers needs."
He too wasn't giving away any timeframe for an all-electric Ranger, but if it is to come in the life of this just-launched model, it's almost certain that it would come when the mid-cycle update is due. With a typical 10-year run for commercial vehicles, sometime around 2027 or '28 would seem the most likely period for the introduction of a facelifted model with a new electric powertrain option.
ROAD TEST: Ford Mustang Mach-E review
One thing we do know for sure is that the electric Ranger (or perhaps Ranger Lightning if it follows the F-150 formula), won't just be the same ute with the diesel engine swapped out for an electric motor.
Darren Palmer, vice president of Ford Model e, said his directive is to make "insanely great" electric vehicles that offer significantly more than just a switched out powertrain.
"My boss[es] says to me, both [Ford CEO] Jim Farley and [Model E chief] Doug Fields, 'if it's like today but a bit better, it's cancelled.' We use that all the time in meetings, 'if it's like today but a bit better, cancel it.' We're not going to make that, it's not the winning formula. The winning formula for Ford is picking the segments our customers love and then figuring out how to make them insanely great, to do things they're never done before."
What that means for the Ranger remains to be seen, but we'll likely find out sooner than we initially thought…