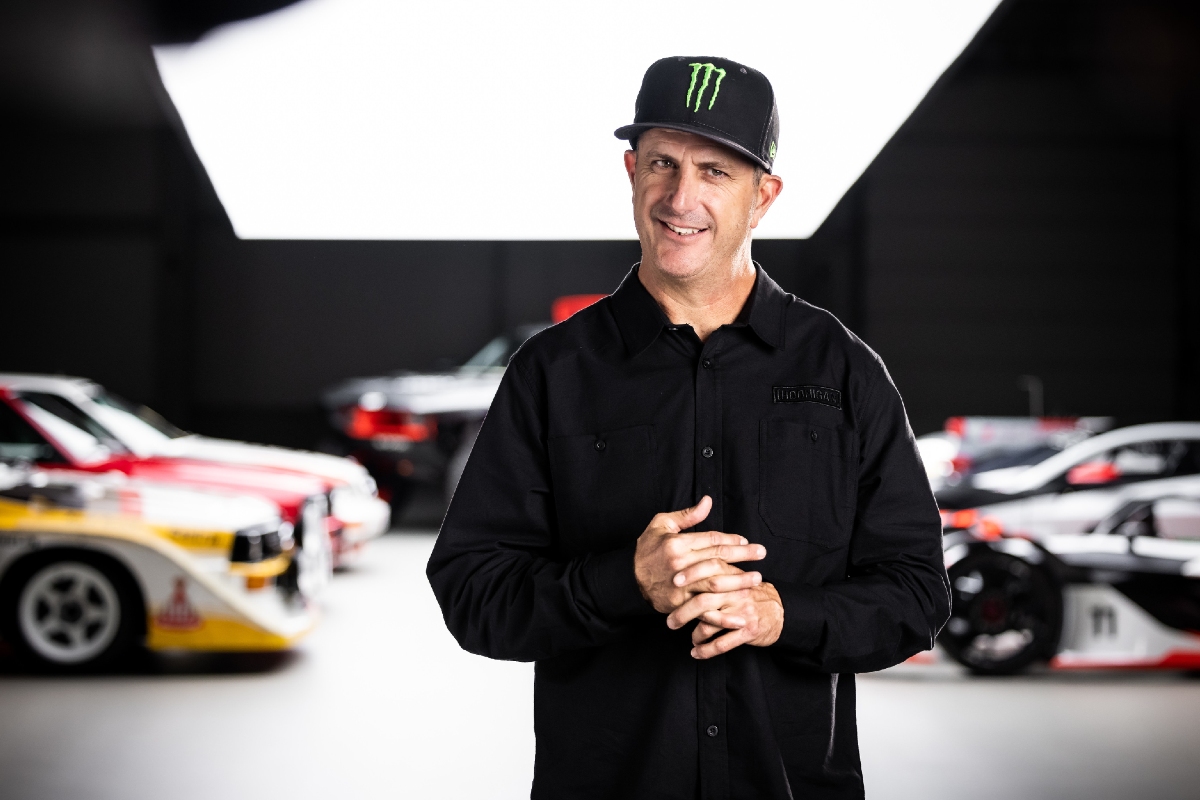 Ken Block's death this week leaves a hole in the motorsport landscape that no-one will ever be able to fill. He became the face of rallying for a generation and taught the world what a 'Gymkhana' is – but that is only part of the story.
Block helped to reshape car culture at a time when people, especially younger people, were drifting away from cars and towards technology. And he did it by redefining what it meant to be a 'hoon'. Block liked to call himself a 'hoonigan', so much so he built an entire brand around the word. His Hoonigan clothing brand (which he was able to start thanks to his background as a co-founder of DC Shoes) evolved into the Hoonigan Race Division that ran all of his various motorsport programs.
Obviously, in Australia the word 'hoon' has a very different connotation, typically being used to label dangerous drivers. This was something Block was aware of when he visited Melbourne in 2011 as part of his Gymkhana World Tour. I was fortunate enough to interview him ahead of that event and he explained his hopes of changing the perspective on hooning.
"I've heard people refer to [Victoria as a] 'nanny state' but I didn't really know what it meant. So that's what it means? That's quite unfortunate," he said with a laugh when I told him about the state's strict 'anti-hoon' laws.
"I know the term 'hoon' comes from [Australia] and it has much more of a serious connotation here, but in other parts of the world like America and Europe it's more of a term of endearment of going out and having fun with cars. So I hope the police understand that we just use the word slightly differently."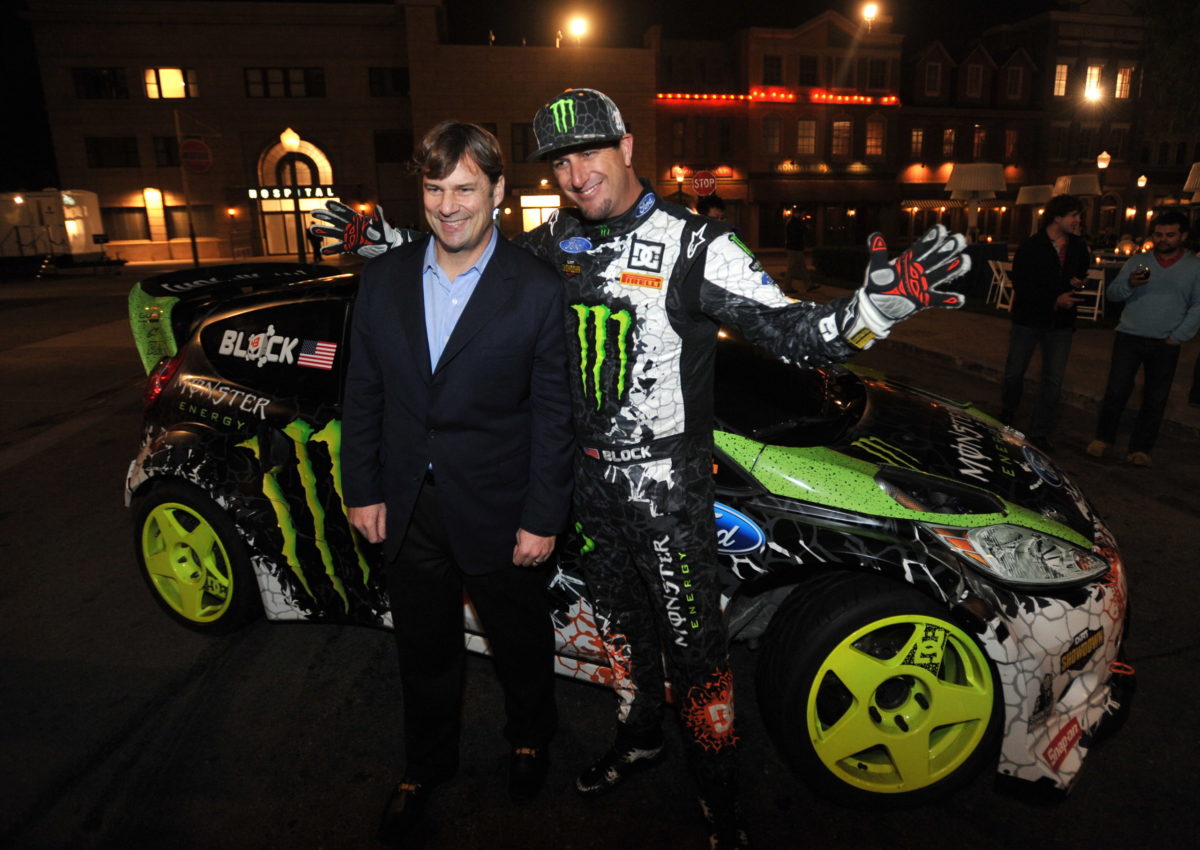 And that was what Block did. He did things slightly differently and in the process completely changed car culture over the last two decades.
In a motorsport sense he loved rallying, it was his childhood passion that he got to live out as an adult with his many seasons in the US championship and his multiple appearances in the WRC. but he took rally beyond the stages with his now-iconic Gymkhana video series, which took inspiration from the skating and snowboarding videos that helped make DC Shoes such a successful brand and gave them a motorsport twist.
He knew what people wanted to see – donuts, power-slides and jumps – and packaged them up into exciting, action-packed videos that chalked up huge numbers of views on the interest (his 'Gymkhana Five' installment has amassed more than 114 million views in the past decade).
But motorsport was only part of the Ken Block story, what he did stretched well beyond the borders of racing and influenced the entire automotive landscape. He became a factory driver for both Ford and Audi, which is remarkable for a driver who didn't take up rallying until he was in his 40s.
The reason why was because these brands could see the impact Block was having on car enthusiasts and a new, young generation of fans.
Ford CEO Jim Farley perhaps said it best in his tribute, saying Block "inspired generations of automotive enthusiasts."
Before Block came along we had been told for years that younger people weren't interested in cars because they preferred smartphones and computers and couldn't see the appeal of buying their first car in the same way previous generations did.
But Block changed that by appealing to them where they lived – on smartphones and computers. He made cars cool on the internet and in computer games, he made cars cool by doing fun stuff with them rather than just focusing on specifications and statistics. Yes, all of his cars were technically fascinating – from his original rally-inspired Subarus and Fords through to his wild 'Hoonicorn' '65 Mustang and final Audi S1 e-tron 'Hoonitron' – but Block didn't just make them interesting, he drove them with flair and it made his fans love him and his machines even more.
Ford signed him up because it wanted to make its small cars – Fiesta and Focus – appealing to younger buyers in the US market. Before Block these cars were seen as deeply uncool hatchbacks that older people chose because they were small and affordable. Block flipped that on its head by using both models in rally and Gymkhana films and making them appealing to a younger audience who bought them to live out their own dreams of being a hoonigan.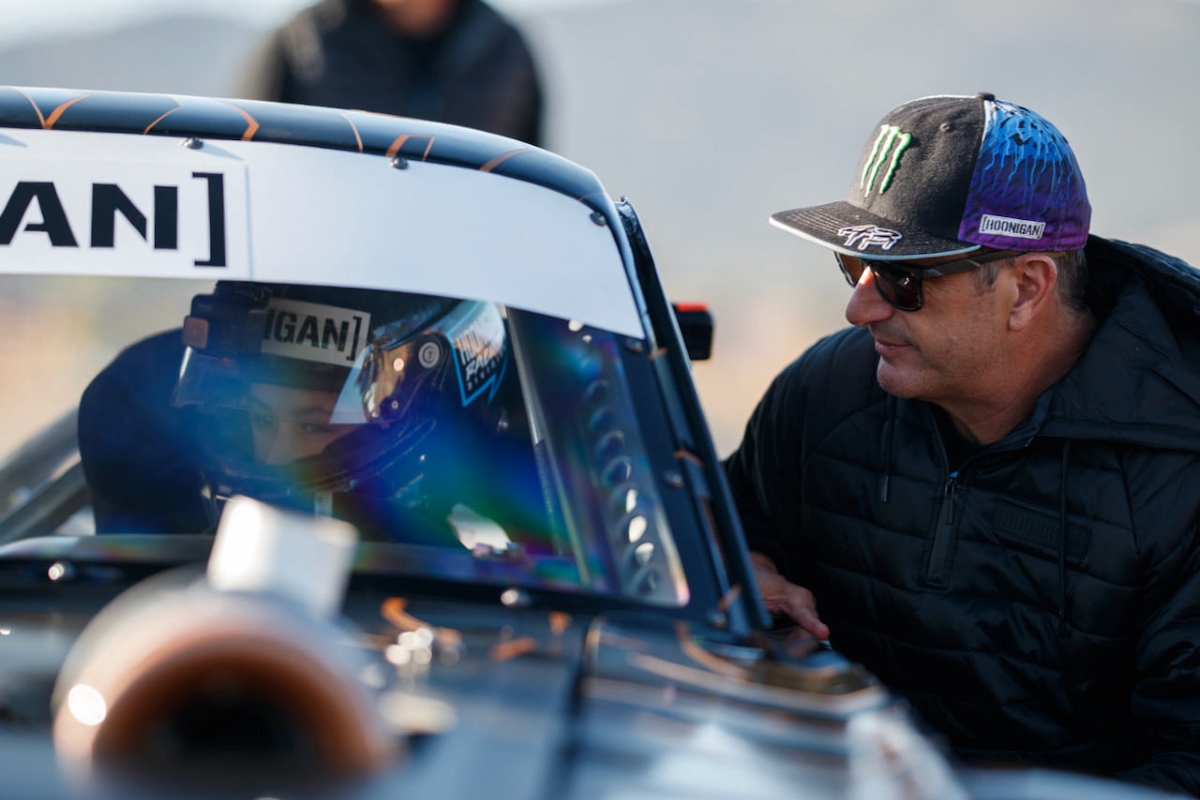 Audi had a similar goal in mind when it joined forces with Block in 2021, it wanted to use his driving and marketing skills to make electric cars exciting to a new audience. To that end it created a one-of-a-kind $15m all-electric 'Hoonitron' and shut down the streets of Las Vegas for what would be Block's last major video – 'Electrikhana', which has notched more than six-million views in just two months.
But whether it was a state-of-the-art electric prototype or his original modified Subaru Impreza WRX STI, Block drove every car he sat in with a passion and enthusiasm that made him just so compelling to generations of fans.
Again, it was Ford's Farley who summed Block's impact on the world best, saying: "[Block] personified the joy of driving, drifting and racing. He had a boundless imagination for creating special cars and special moments."
The motorsport world will miss his presence deeply, but so too will the automotive landscape – there will never be another person like Ken Block and because of that the world will be a less interesting and exciting place without him in it.
Everyone at Speedcafe and Torquecafe extends our deepest sympathies to Block's wife Lucy and children Lia, Kira and Mika.