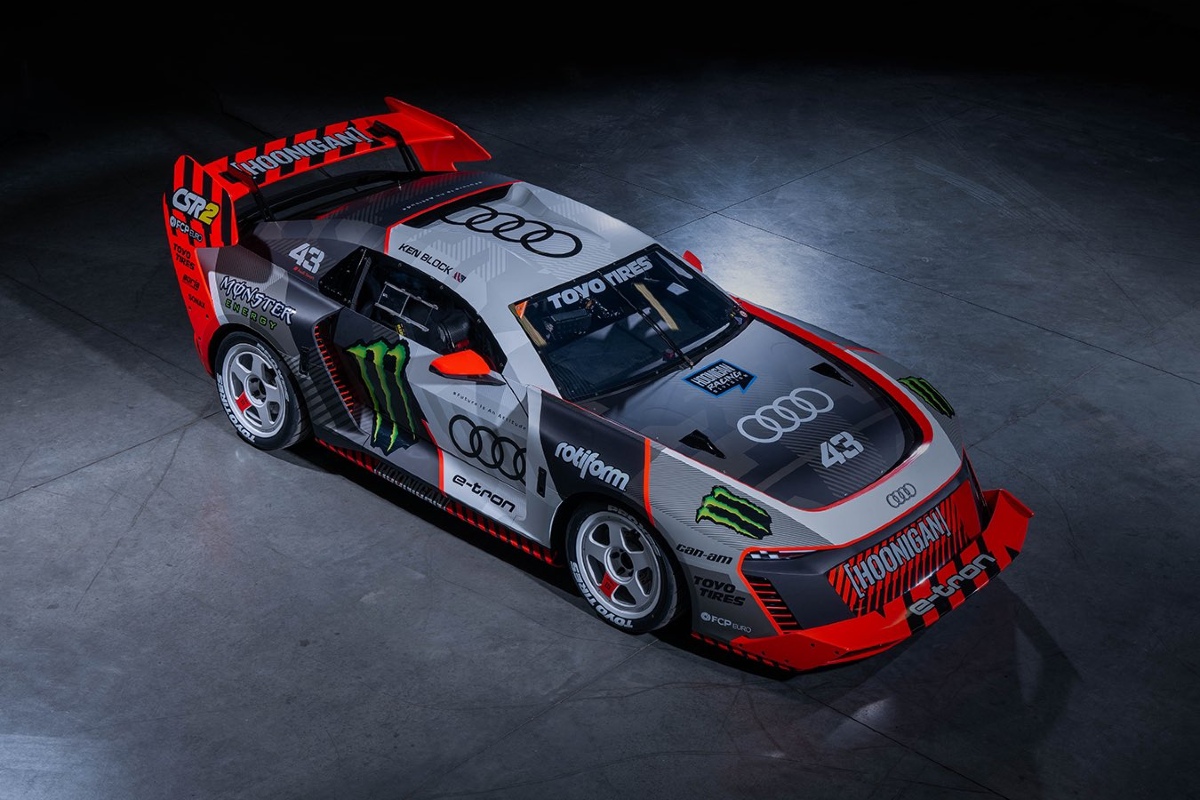 Ken Block has announced his new 'Electrikhana' will hit the internet next week, but before then he's given a deep dive video explaining his new ride – the Audi S1 e-tron 'Hoonitron' electric car.
Designed in-house by Audi Sport and the German brand's design team, the new car reportedly cost more than $12 million and features the brand's latest electric powertrain and a carbon fibre chassis and body. Thankfully for Block and his Hoonigan Racing team, Audi picked up the bill for this wild electric machine.
READ MORE: Ken Block joins Audi to try and make EVs cool
Now revealed in its 'Electrikhana' livery, the new machine will seemingly be drifting and jumping its way around Las Vegas in the new video series.
Check out the details on the ground-breaking new car below.