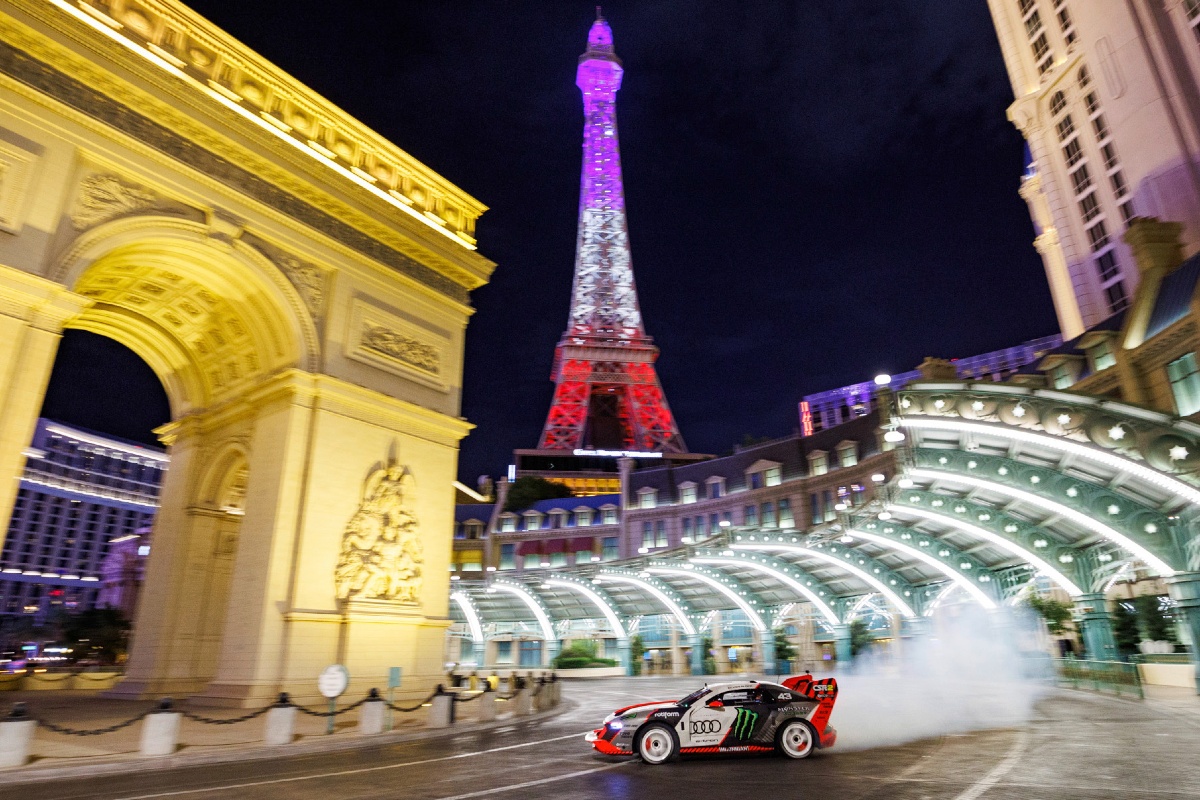 For the first time in four years, US "drift artist" Ken Block is back with a Gymkhana-style video with the thanks to Audi.
The new Electrikhana video has hit the internet on the Hoonigan YouTube channel, featuring Block drifting, jumping and donut-ing his way around Las Vegas in his custom-made Audi S1 Hoonitron – reportedly worth more than $12 million. Block teamed up with Audi in 2021 after a long-stint with Ford, with the goal of making electric cars cool.
READ MORE: Ken Block to make Gymkhana comeback thanks to Audi
For Audi, the video was a chance to showcase its future as a brand but also its ability to create an electric car that's exciting and powerful, and not just efficient.
"With the S1 Hoonitron we broke entirely new ground at Audi," explained Oliver Hoffmann, Audi's head of technical development. "Developing a fully electric prototype for the unique requirements of our partner Ken Block was a big and exciting challenge to which the whole team rose with flying colors. It is great to see how 'Vorsprung durch Technik' is presented in an all-new environment."
The video features several famous Audi models – including the 1987 Sport Quattro S1 (which inspired the Hoonitron), the 1989 90 IMSA GTO and the 2012 R18 e-tron quattro LMP1 – plus a cameo from the brand's most famous racing driver, Tom Kristensen.
Check out the full video below.