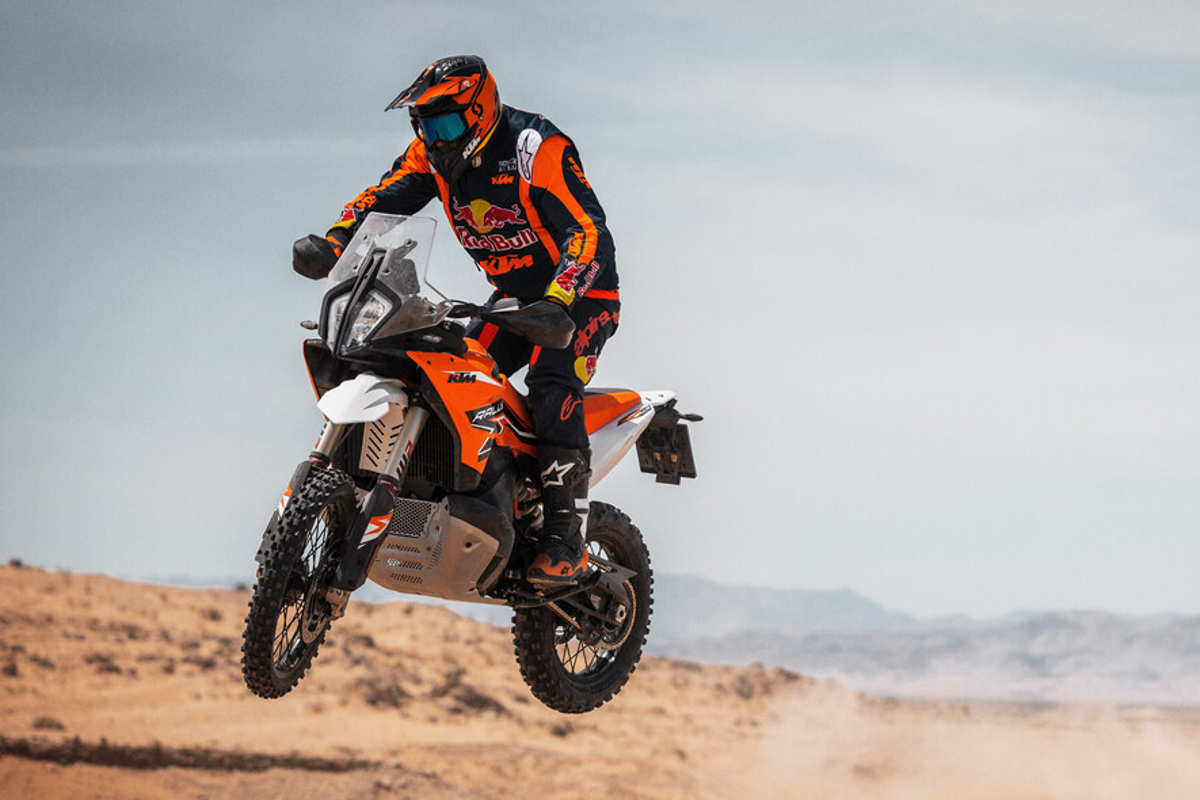 Are you serious about off-roading riding? This could have you blow a gasket. After much interest, KTM has announced the pre-order availability of their exclusive 2024 KTM 890 Adventure R Rally. Despite only 700 units being offered worldwide, Australia and New Zealand riders will have access to 100 of these hardcore performance rally-bred beasts.
Developed with data from the Dakar Rally and featuring comparable components to 2023 Dakar Rally winner Kevin Benavides' KTM Factory 450 Rally bike, the manufacturer has declared that this is the "most off-road capable two-wheeled Adventurer on the market." That's quite a statement, but with the most Dakar wins for a manufacturer – 19, which is more than double any other manufacturer – I have a feeling they know what they're doing.
The 890 Adventure R Rally means business. It's brimming with premium rally tech such as turn-by-turn navigation, Tech Pack that includes Rally mode, Connectivity Unit and details like rally footpegs and heavy-duty wheels with Excel rims for brutal terrain.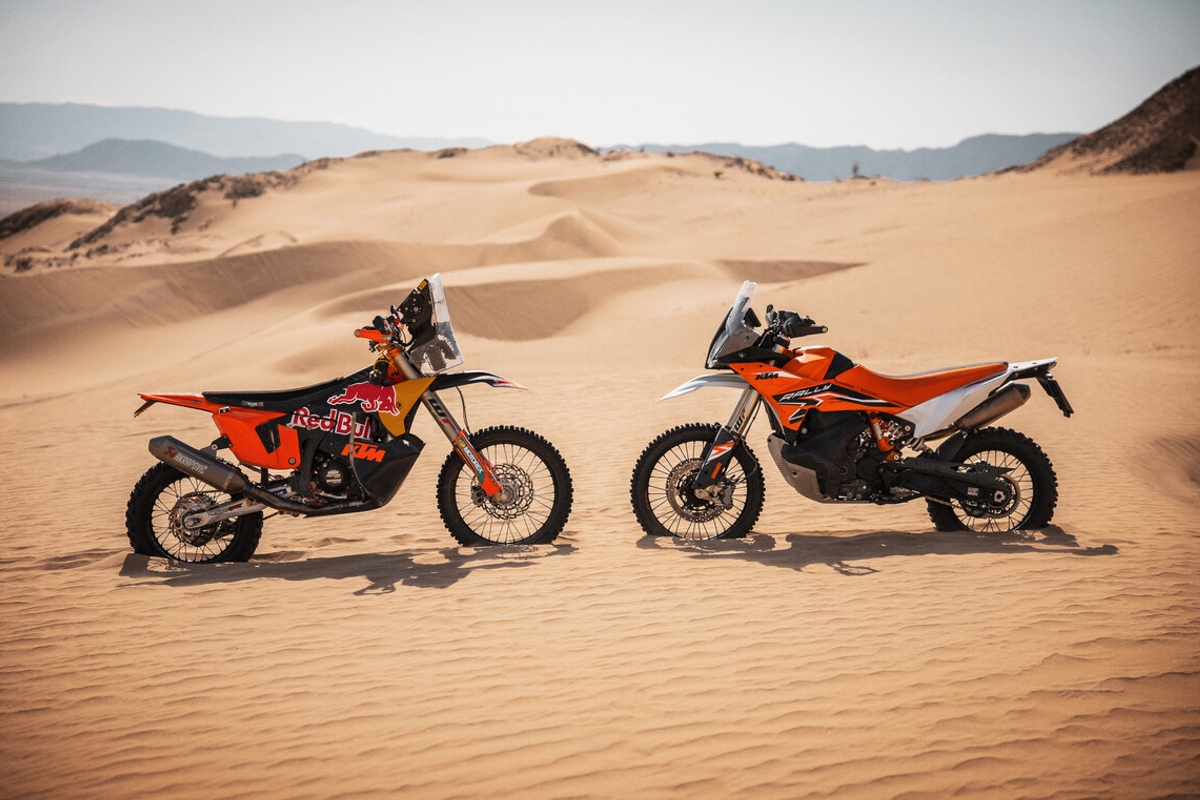 With a 105hp and the lightweight Akrapovič slip-on Line exhaust system favoured by the factory team, you might just be ready to take on Dakar yourself; or perhaps start with the Finke Desert Race first.
The premium WP Xplor Pro Suspension gives extra flexibility and reliability when attacking gnarly obstacles at speed and also provides support if you're loading up with luggage or a pillion to take off around the country.
It even has a race-specific Rally seat but let's be honest, you shouldn't be sitting down anyway.
There won't be many of these floating around, so prepare to be stopped at every pub and cafe for a chinwag and to answer the question 'did you pimp up Toby Price's Dakar bike?'
The 2024 KTM 890 Adevnture R Rally will be priced from $39,299 (ride away) in Australia and NZD$40,999 (plus on-road costs).