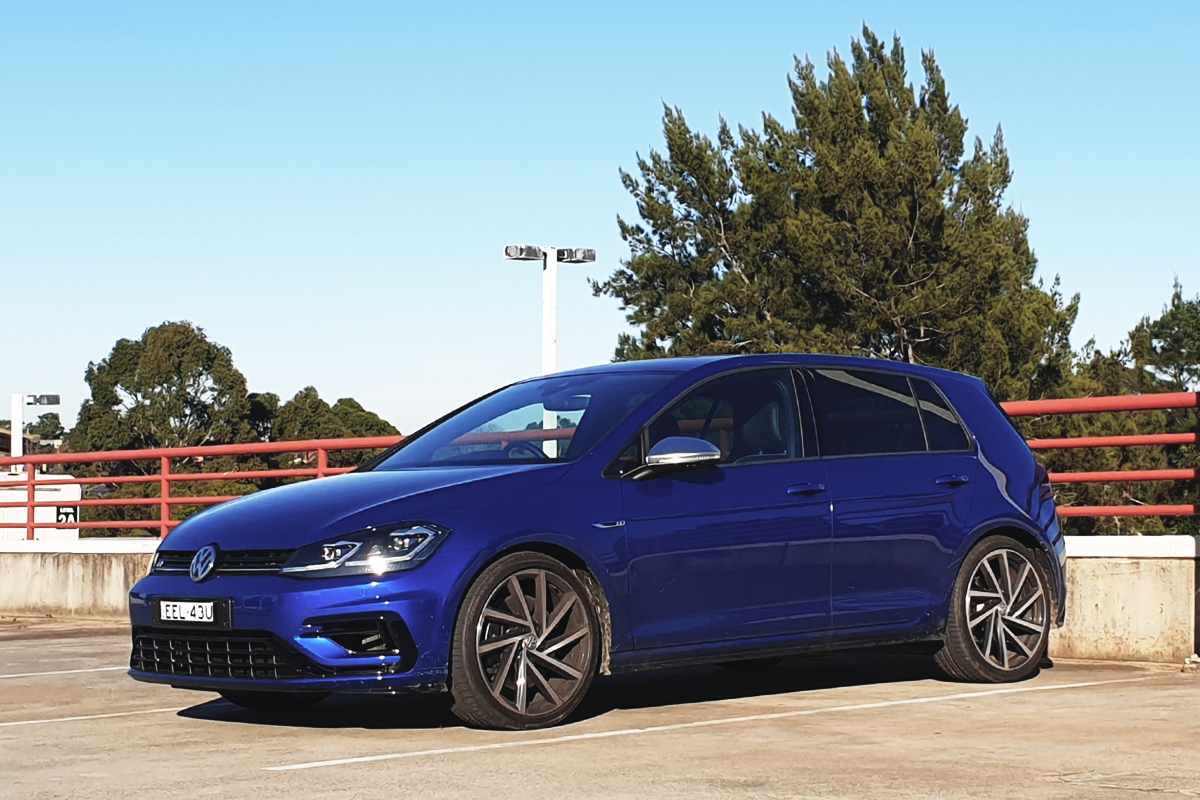 What is it?
We've been living with a Volkswagen Golf R for the past few months, and after some downtime with the COVID-19 restrictions we've been able to spend more time behind the wheel this past month.
CLICK HERE to read our Volkswagen Golf R long-term review Part 1
Why are we driving it?
Having focused largely on its performance and design so far, these last few weeks we decided to instead assess it on its other merits.
One of the key benefits of a hot hatch is the second word – hatch. They are practical transport that makes it easy to live with day-to-day, with the added bonus of being fast and fun to drive.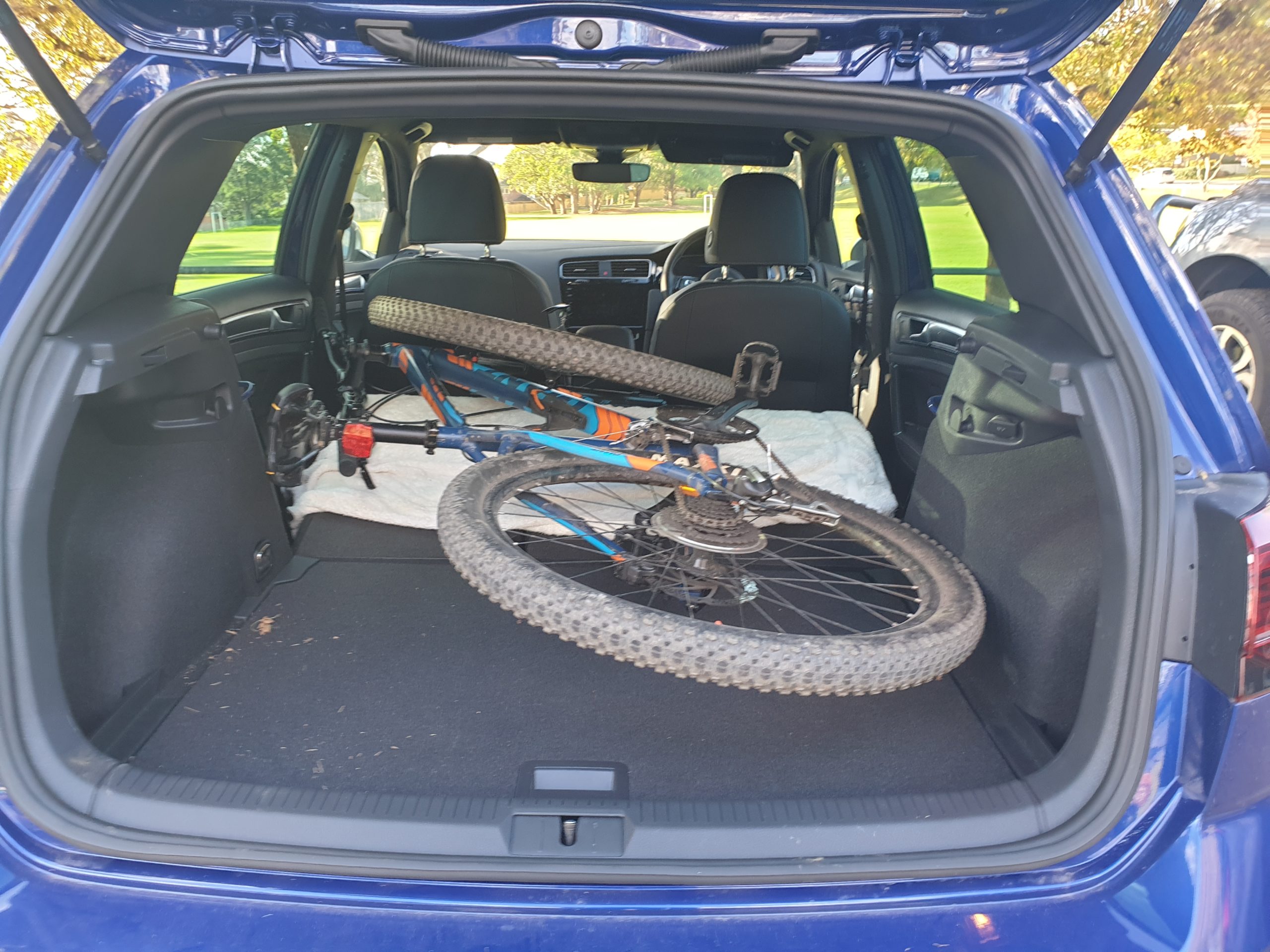 What do we like so far?
The most obvious hatchback bonus over say, a similarly-priced sports car (think Toyota 86 or Mazda MX-5), is the space it offers in the back. We've already reported on how well the Golf R manages the school run, swallowing backpacks and comfortably accommodating two kids in the back seat, but what about larger items.
Well this past month we used the Golf R as both mountain bike transport but also as a furniture delivery vehicle.
The rear seats drop easily, with the touch of a button on each side of the 60:40 split, to expand the standard boot capacity from 343-litres to voluminous 1233L. That allowed me to easily fit my bike in the rear by simply taking the front wheel off.
CLICK HERE to read Part 2 of our Volkswagen Golf R review.
It was the same situation when we had to collect a coffee table from a famous flat-pack store. With the seats down the Golf R had no trouble swallowing the 130cm long box with plenty of room left for other shopping.
That may not sound as exciting as throwing the Golf R around a track or up and down a twisty mountain road, but it speaks to the appeal of the car (and its hot hatch brethren). Because, of course, while it does all this practical stuff it's still a seriously quick car and even with significant cargo on board its performance isn't blunted.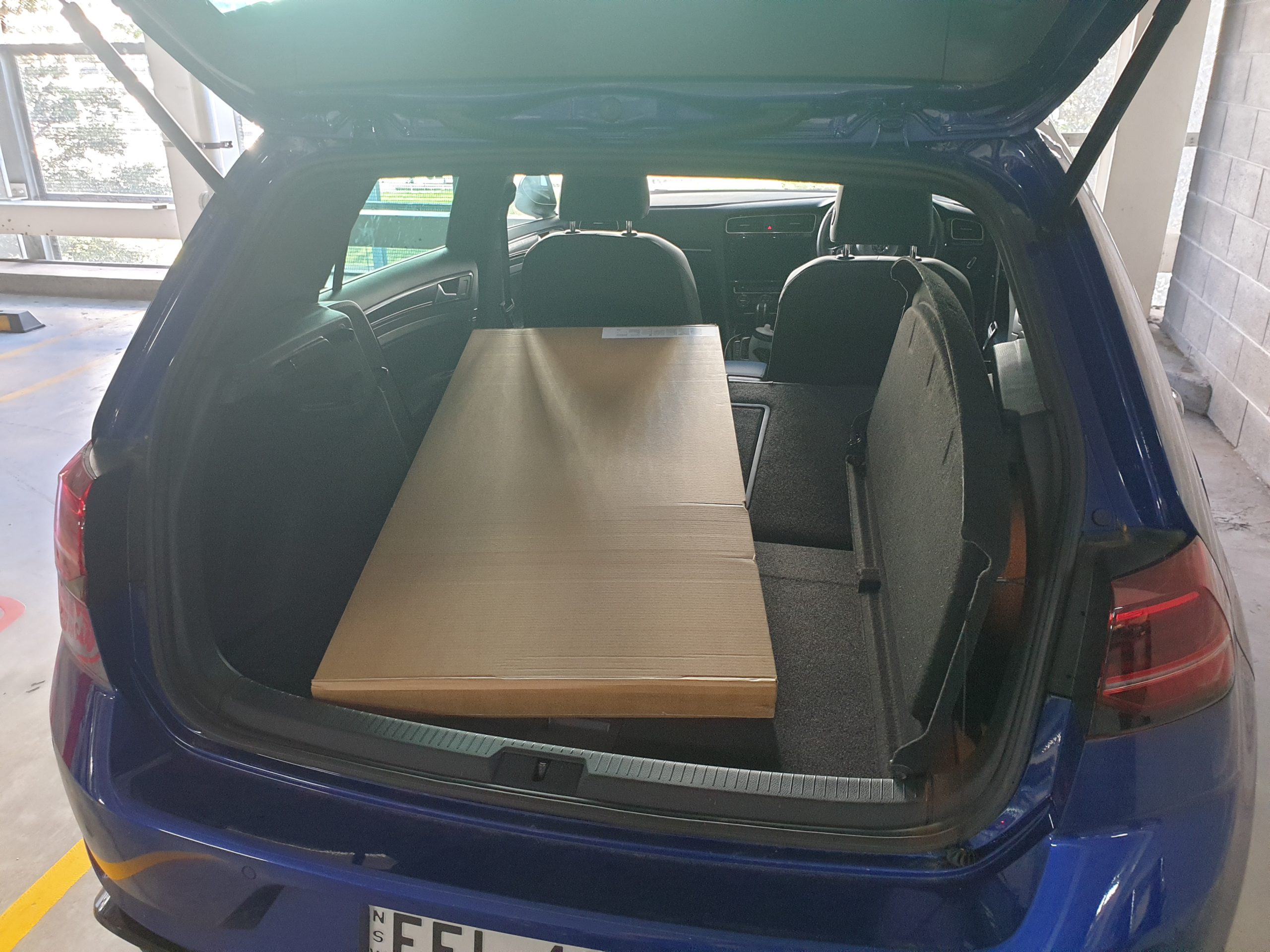 What we haven't liked so far?
It will sound like a cop out but as we've spent more time with the Golf R it gets harder to find fault.
Last month we pointed out some of the minor quibbles around the cabin design, but putting those aside it's a hard car to dislike thanks to its blend of driving enjoyment and usability.
However, if there's one issue that emerged this month it's its price and position in the market. Starting at $56,990 (plus on-road costs) puts the Golf R in a middle ground between the circa-$45k front-wheel drive rivals (Golf GTI, Hyundai i30 N, Ford Focus ST) and the $60k and greater premium hot hatches (BMW M135i, Audi S3, Mercedes-AMG A35).
Sure, there are some $50k competitors, including the Honda Civic Type R ($51,990) and Renault Megane RS 280 Trophy ($52,990), but both are more track-focused and lack the same duality as the Golf R. The Volkswagen simply does a better job of being both a premium hatch and hot hatch than those rivals. All of which means, the Golf R offers a superior package to most of its rivals, but it comes at a price.
2020 Volkswagen Golf R price and specifications
| | |
| --- | --- |
| Price: | From $56,990 plus on-road costs |
| Engine: | 2.0-litre four-cylinder turbo petrol |
| Power: | 213kW at 5400-6500rpm |
| Torque: | 380Nm at 1850-5300rpm |
| Transmission: | Seven-speed dual-clutch automatic, all-wheel drive |
| Fuel use: | 7.2L/100km |
| Wheels: | 19-inch alloys |
| Tyres: | 235/35 front & rear |
| Length: | 4263mm |
| Width: | 1799mm |
| Height: | 1436mm |
| Weight: | 1450kg |
| 0-100km/h: | 4.8 sec (claimed) |