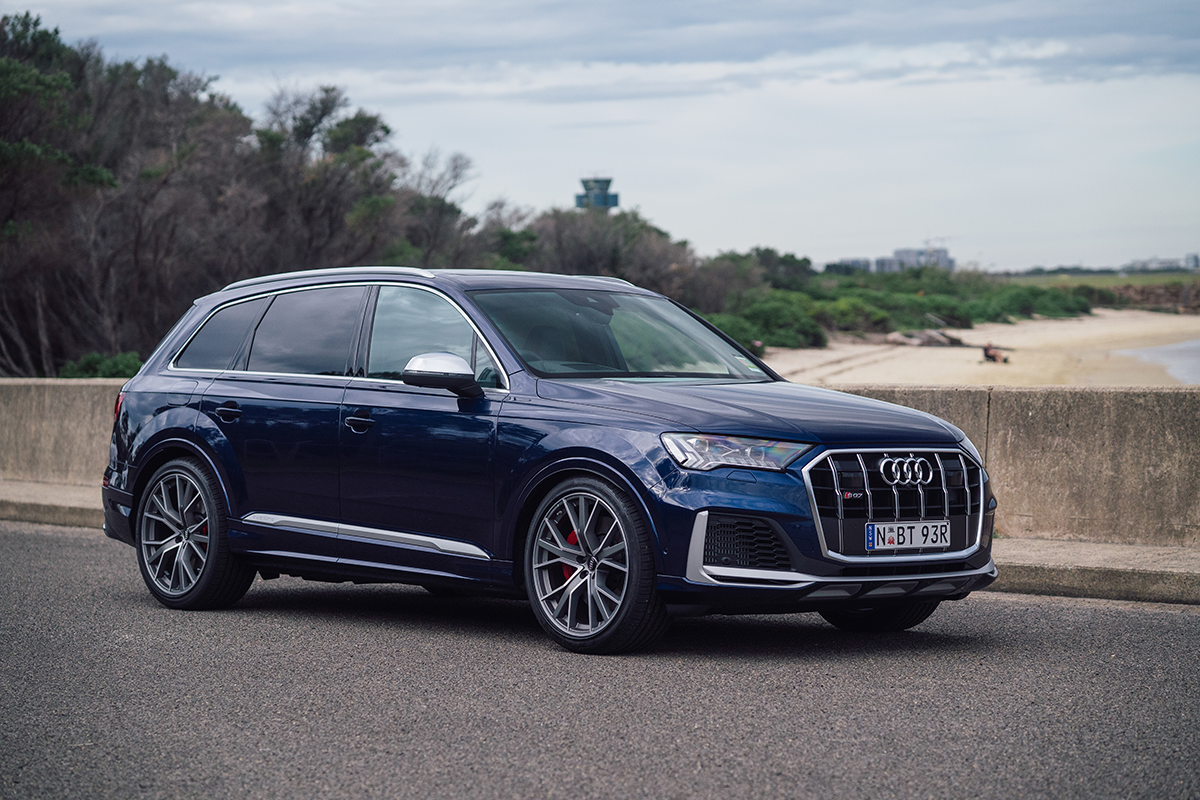 What is it?
High-speed, Le Mans-inspired motoring for the entire family (and a few friends).
The SQ7 has a seriously potent turbo diesel engine and a luxury cabin with space for seven – it might be the ideal family hauler for those who love their kids and driving.
Does it have any racing pedigree?
It may sound unlikely but the SQ7 has plenty of motorsport in its DNA. Audi pioneered performance diesel technology at Le Mans, starting in 2006 with its V12 TDI powered R10 before the V10 TDI R15 and then V6 TDI in the R18 evolutions.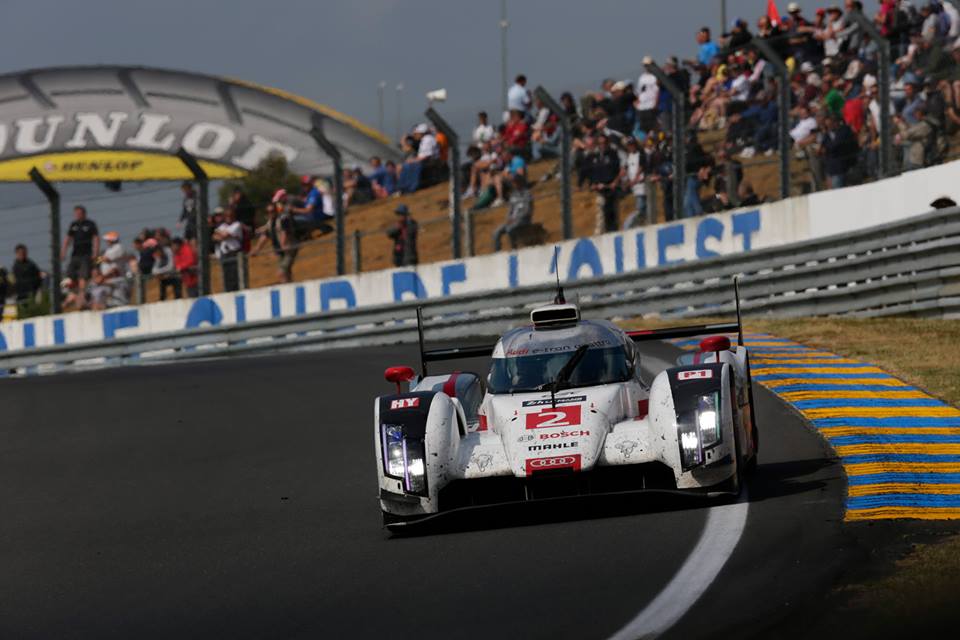 Up until Audi's decision to go racing with diesel power the technology was considered primarily for efficiency, but the German brand proved it can also do performance. The big torque provided by diesels makes them ideal for this sort of application – making big SUVs turn into genuine performance cars.
What's under the bonnet?
The undoubted star of the show is the 4.0-litre twin-turbo V8 diesel nestled under the bonnet. The SQ7 weighs more than 2000kg but thanks to the 320kW of power and (more importantly) 900Nm of torque it can accelerate from standstill to 100km/h in a sports car-like 4.8secs.
How does it manage such performance? Well aside from all that Le Mans diesel knowledge the SQ7 is fitted with Audi's latest technology including an 'electric turbo' and a 48-volt electrical system makes it a mild hybrid while also helping performance.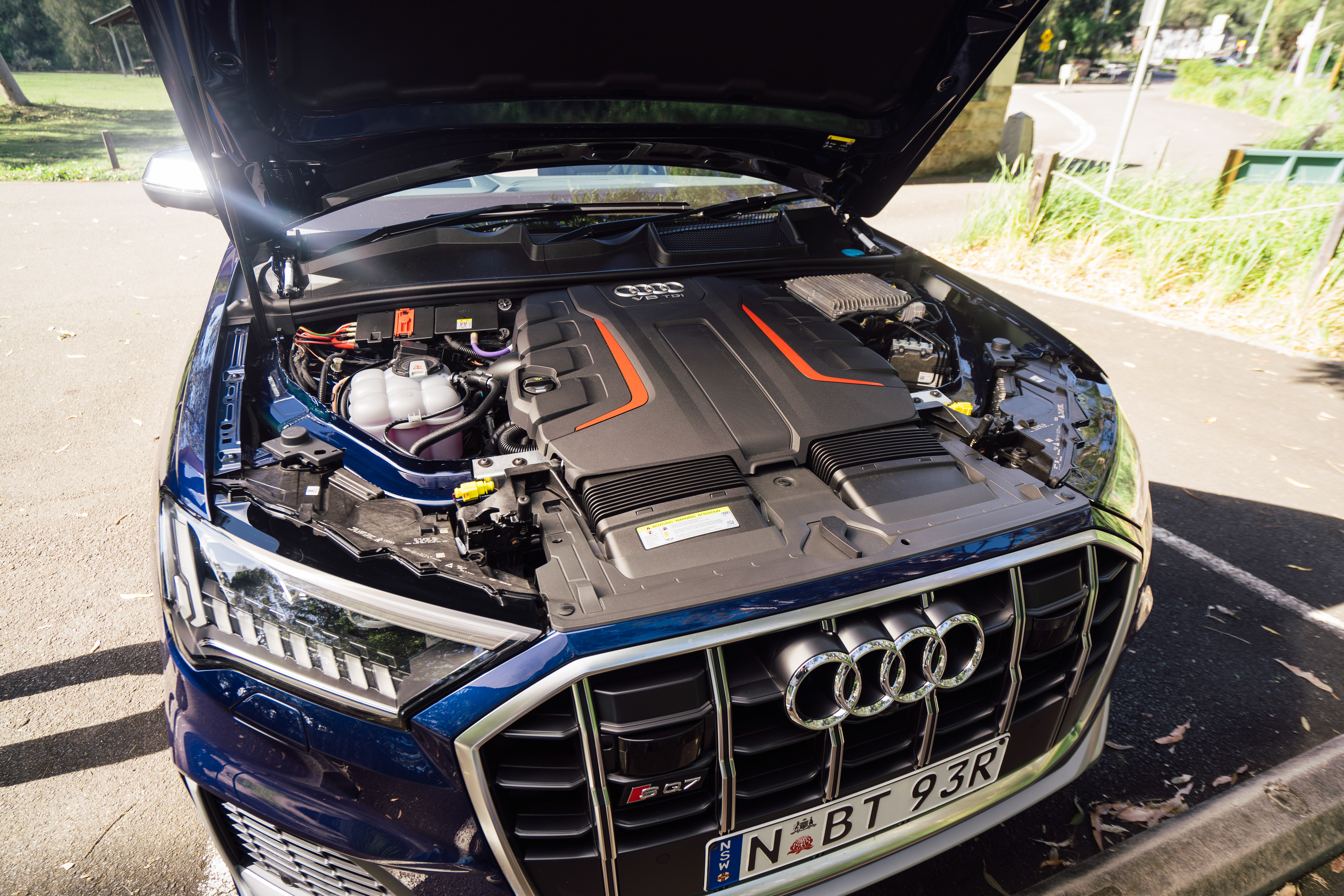 The electric turbo, technically referred to as an electric powered compressor (EPC) is a small but very high-speed compressor (it's capable of 70,000rpm) integrated into the air intake system that is able to force air into the turbochargers to reduce lag and improve performance and driveability.
If that all sounds too technical for you, what you really need to know is – it works. It makes the SQ7 feel punchy right off the mark and with so much torque it just keeps powering forward, building speed, despite its enormous size.
It also makes a lovely, silky smooth V8 burble under acceleration, but it too is the result of gizmos. There are two actuators in the exhaust system that modulate the engine's soundtrack to ensure the bark matches the bite.
Coupled with an eight-speed automatic transmission and Audi's trademark quattro all-wheel drive system, the SQ7 never has any trouble transmitting its tremendous amount of torque to the road. There's an effortless performance that's what you should expect from a luxury car but it's still impressive because the SQ7 is so big.
How does it handle?
Obviously the laws of physics dictate that a two-tonne SUV is never going to take corners with the same poise and precision as a lower and lighter sports car or sedan. But the SQ7 still manages to do a remarkable job of feeling responsive and dynamic despite accommodating seven.
While fundamentally Audi Sport has done a nice job on the SQ7, the suspension is tauter and the steering more direct – our test vehicle had a special feature that elevates the handling beyond its usual level.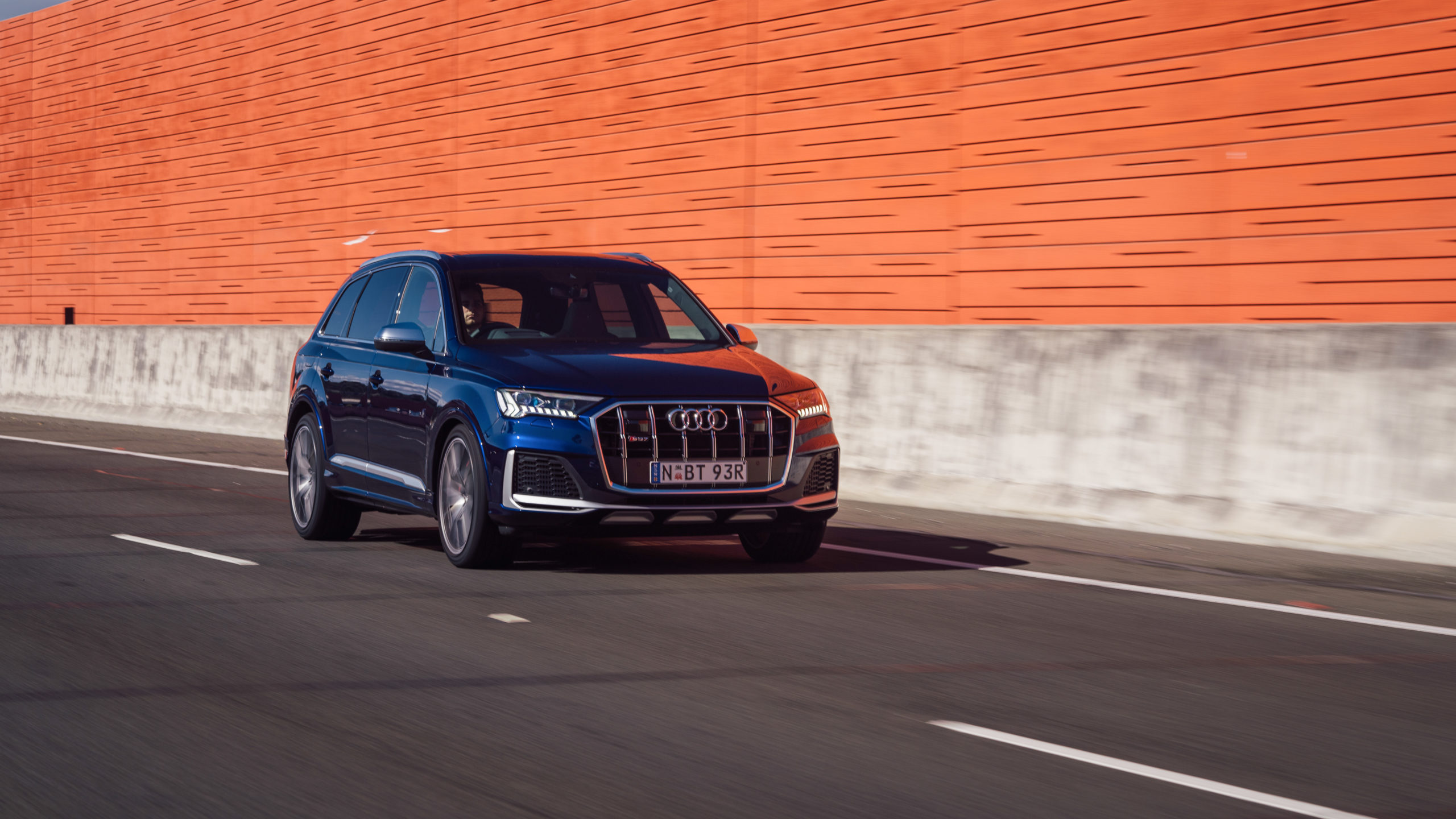 It was fitted with the optional Dynamic package that costs $10,900 and adds active roll stabilization and a quattro sport differential. The roll stabilization utilises the 48-volt system to power electronically-controlled anti-roll bars that can detect when you're cornering and adjust torque to roll bar to ensure the big SUV sits flatter. That helps reduce body roll and understeer, which gives the SQ7 better handling that you could otherwise expect from such a big unit.
It's a very clever system that was originally developed for the Lamborghini Urus and Bentley Bentayga, because all three share the same basic underpinnings.
The result is a surprisingly engaging SUV to drive, sure it's not a corner carver like an S3 Sportback, but it feels composed and inspires confidence in the drivers; which is the mark of a good driver's car.
Where would you most like to drive it?
The beauty of the SQ7 is it feels at home in most situations – running the kids to school in traffic, cruising down the freeway or even on a wide open country road.
What's the interior like?
One of the biggest changes for this mid-life upgrade to the SQ7 is the cabin – with a new infotainment system and climate controls. This new model mirrors what was previously found in the Q8, with a pair of large, high-definition screens replacing all of the major switchgear.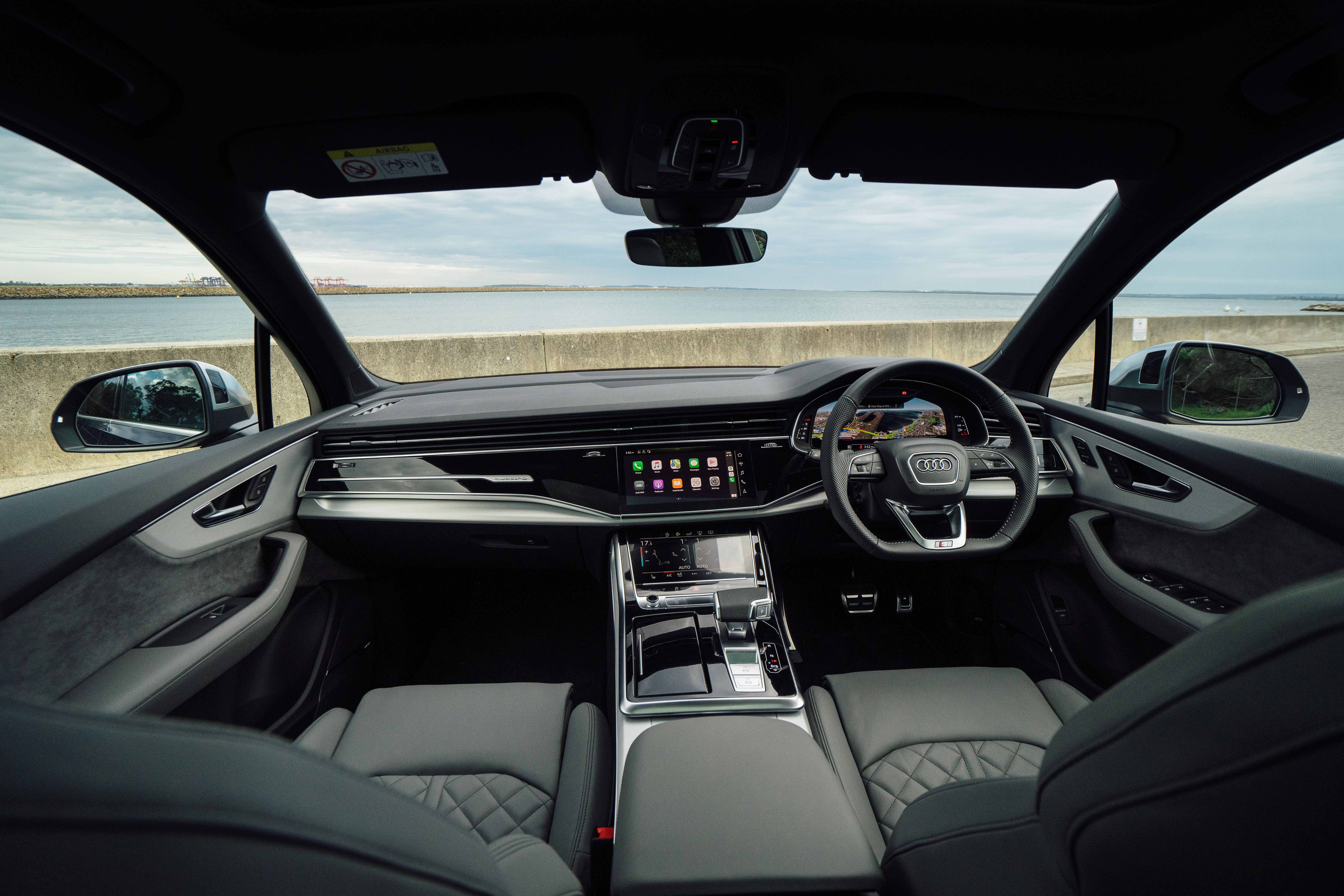 The upper 10.1-inch screen controls the infotainment system that includes all the usual goodies you'd expect – navigation, digital radio and Bluetooth streaming. The lower 8.6-inch screen primarily looks after the air-conditioning and associated functions.
The screens are perfectly integrated into the dashboard to create a modern design that's both stylish and intuitive.
There's plenty of space too, with a roomy second row complete with four-zone air-conditioning, and the third row seats offering useful flexibility; and can be neatly folded into the boot floor.
Is it good value for money?
At $161,500 (plus on-road costs) the SQ7 provides plenty of performance, space and luxury for its asking price. By comparison the more powerful (but less torque rich) BMW X5 M Competition starts at $209,900, while the more direct rival, the Mercedes-AMG GLE53 is priced from $166,700. Similar money would also get you into a Porsche Cayenne S ($161,900), so the SQ7 may not have a huge price advantage but it's still a very compelling package.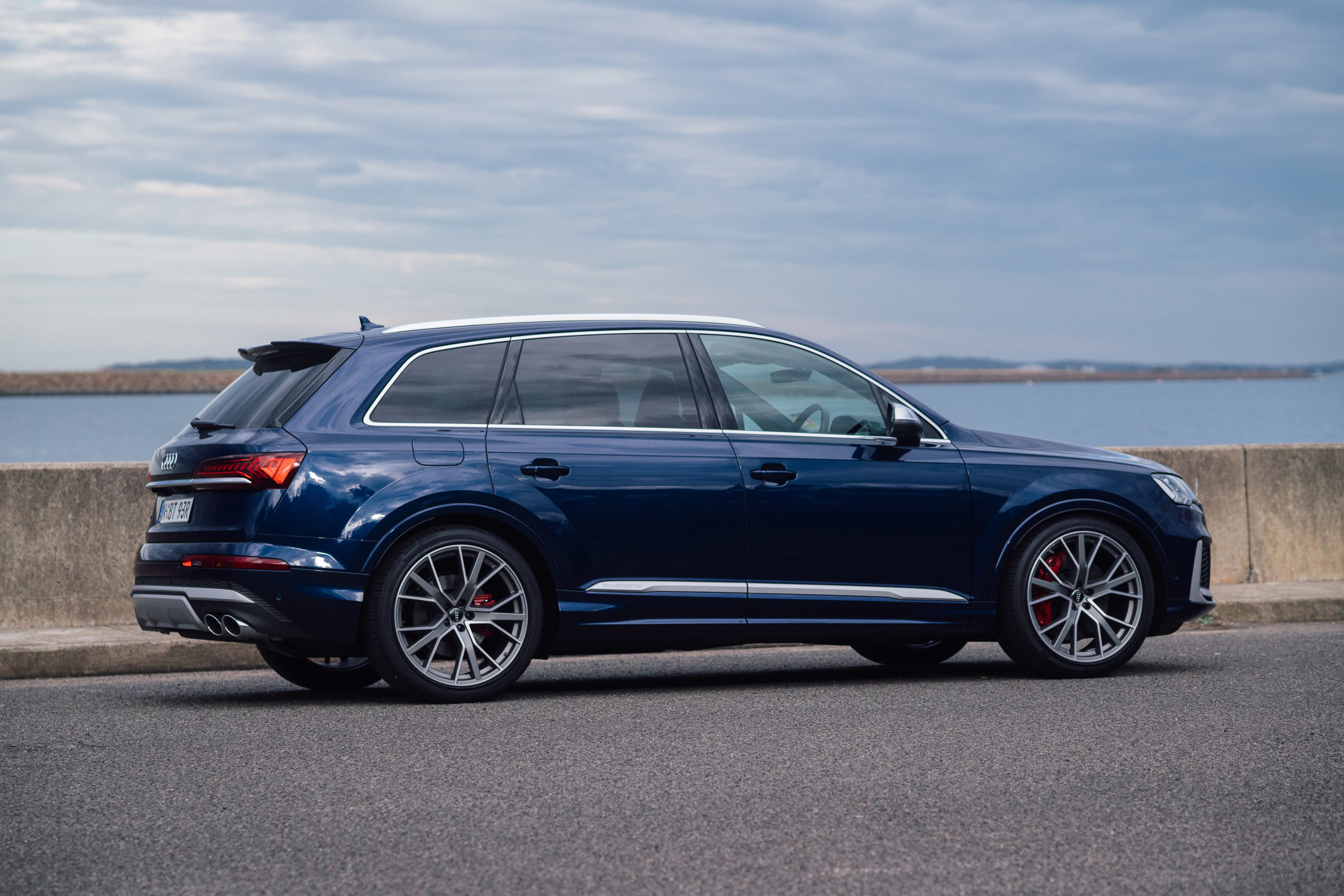 Would I buy one?
As quickly as the EPC spins if I had $161k spare. This is a fantastic take on the modern performance SUV – an epic engine, a beautiful interior with comfort, technology and space and an understated but purposeful look that gives it kerb appeal.
2020 Audi SQ7 TDI quattro price and specifications
| | |
| --- | --- |
| Price: | From $161,500 plus on-road costs |
| Engine: | 4.0-litre twin-turbo V8 diesel |
| Power: | 320kW at 3750-4750rpm |
| Torque: | 900Nm at 1250-3250rpm |
| Transmission: | 8-speed automatic, all-wheel drive |
| Fuel use: | 7.6L/100km |
| Wheels: | 22-inch alloys |
| Tyres: | 285/35 R22 |
| Length: | 5069mm |
| Width: | 1968mm |
| Height: | 1741mm |
| Weight: | 2270kg |
| 0-100km/h: | 4.8secs (claimed) |