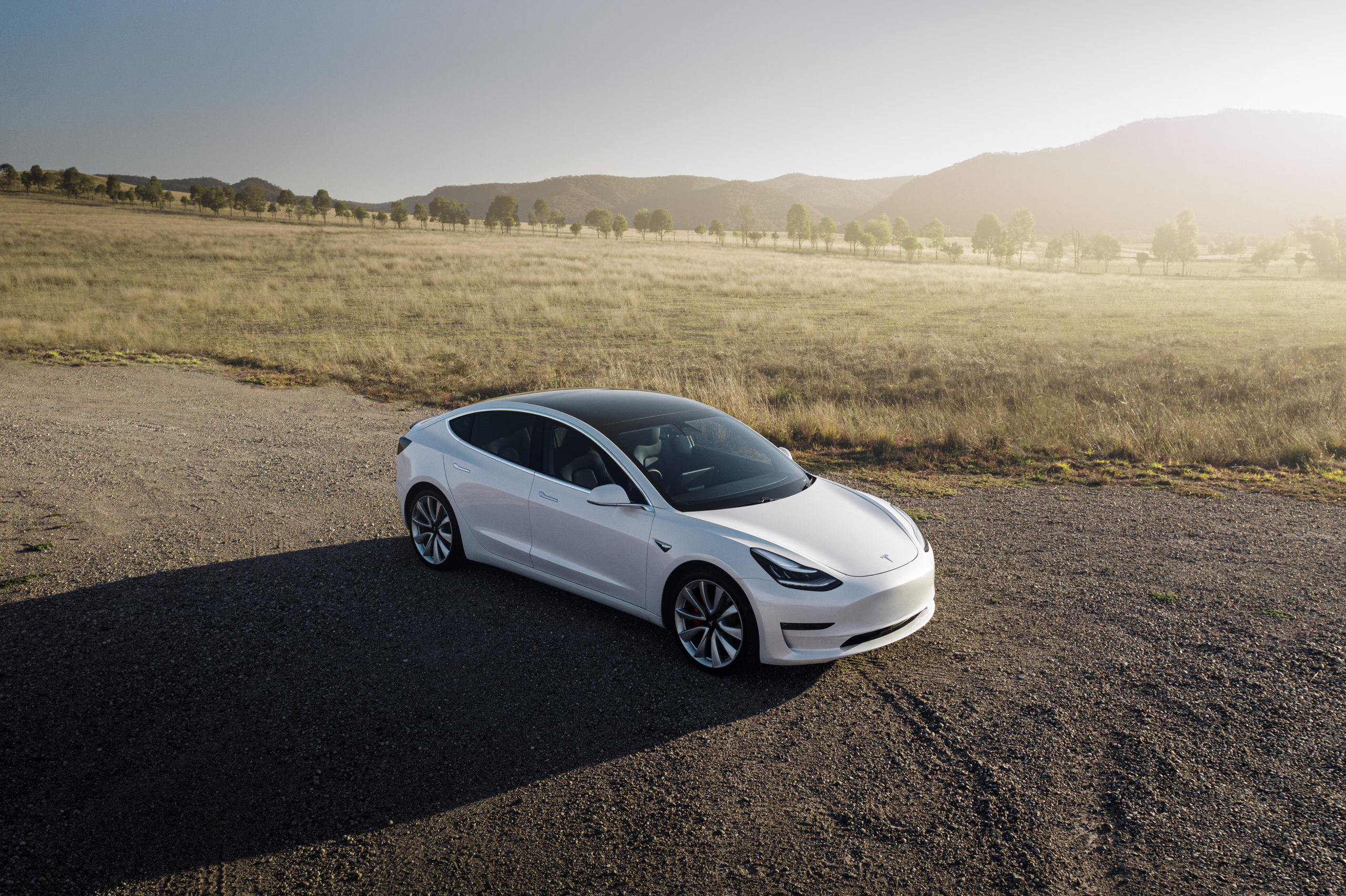 What is it?
The future of performance. As much as you may like internal combustion, the undeniable truth is the automotive world is headed down the path of electrification.
There are a variety of reasons for this, but ultimately government legislation in Europe is forcing car makers to make the switch. Tesla, however, is American and has chosen electric cars for its own reasons.
But whatever the reason why it exists, it does, and that's a good thing.
The Model 3 is the brand's smallest and most affordable car to date, joining the Model S sedan and Model X SUV in its Australian line-up. It lines up against the likes of the Audi A4 and BMW 3-Series in terms of size and price, but has limited competition as an electric vehicle.
More competition is coming, everyone from Audi to Volkswagen with Hyundai and Kia in between have EVs on the way in the near future, but for now Tesla has this piece of the market largely to itself.
Does it have any racing pedigree?
Tesla has become synonymous for its performance, in part because its first car was an electric Roadster (based on a Lotus Elise) and in part because of its colourfully-named "Ludicrous" acceleration mode in the Model S.
Despite that the brand has always shied away from direct competition, even obvious ones such as Formula E.
There was an attempt to create a one-make Tesla Model S racing series called Electric GT, but it was not a Tesla initiative and it failed to get off the ground.
What's under the bonnet?
In the case of the Model 3 Performance it's about what's underneath both the bonnet and behind the boot floor – a pair of electric motors. There's one for each axle which makes it all-wheel drive too, which is all the better to harness its significant performance.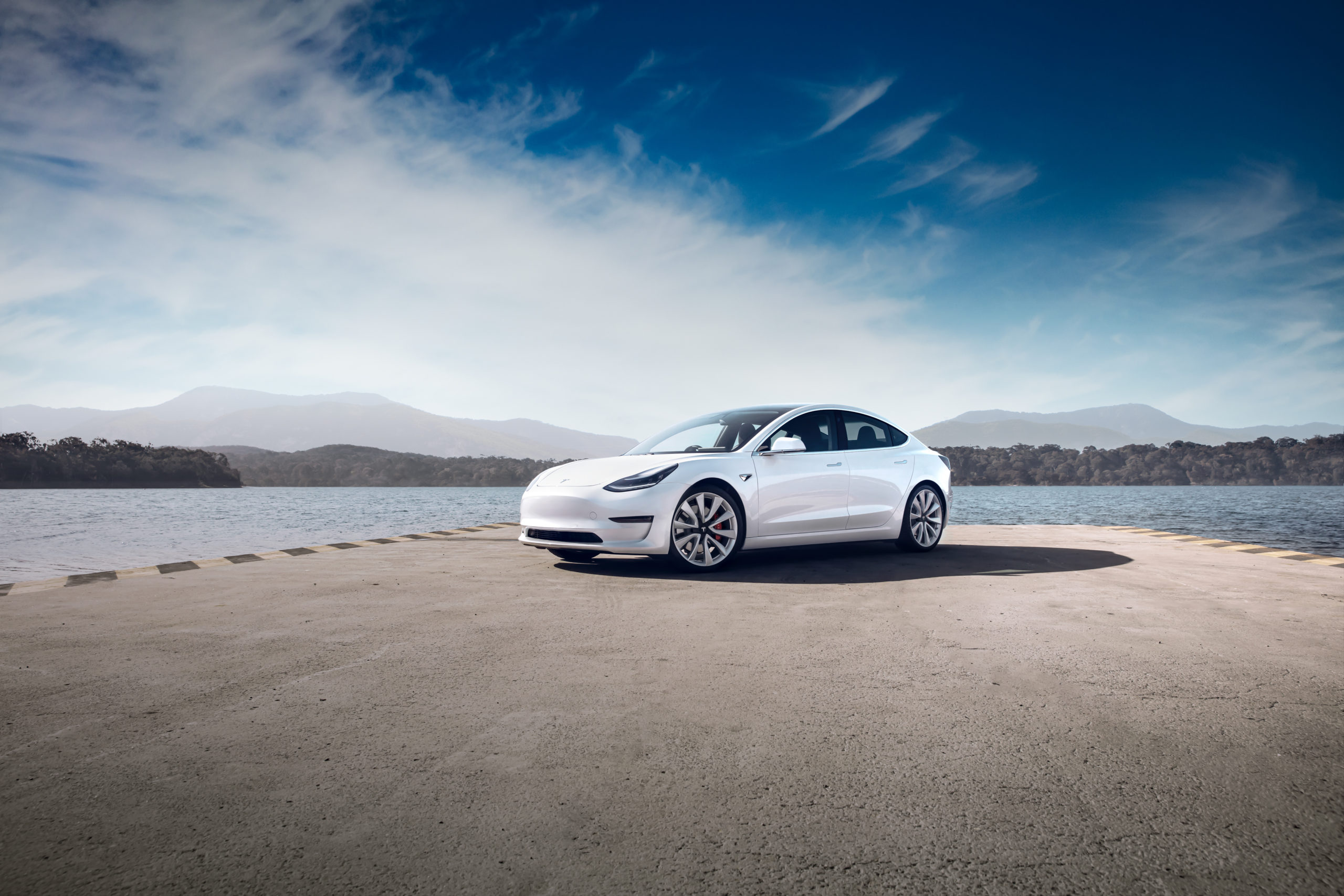 The two motors push out a combined 335kW of power and 638Nm torque, all of which is available from 0rpm. That means the acceleration of the Model 3 is deeply impressive, Tesla claims it can launch from 0-100km/h in just 3.4secs.
It's not just the acceleration from launch that wows either, the rolling acceleration of the Model 3 is just as neck-snapping. Anytime you put your right foot down hard the 3 has the ability to shove you back in your seat.
The only catch is, as dizzying as the acceleration can be, it does lack the excitement and visceral impact of an internal combustion engine under acceleration. Not only is there no real noise – aside from an electric humming – but the sensations we've all come to expect from high-performance petrol engines (both under acceleration and acceleration, such as using engine braking) are missing.
It's fast, no doubt, but cold and clinical.
Naturally utilising that performance has a negative impact on the battery's range, sucking up more juice than if you drove more sedately. At its best, Tesla claims the Model 3 Performance can run for up to 560km between recharging, which is more than enough for most people's weekly commuting.
However, it's worth noting that unlike the Model S and Model X that came with free access to Tesla's 'Supercharger' network, the Model 3 requires you to pay a pay-as-you-go. Although you can charge it at home too, it's important to note that the public charging infrastructure is growing.
How does it handle?
It's somewhat ironic that America's newest and most radical car company has built its reputation the same way Old Detroit did – going fast in a straight line. American performance seems permanently linked to acceleration, in the same way European performance is often measured in how quickly a car can tackle the Nurburgring.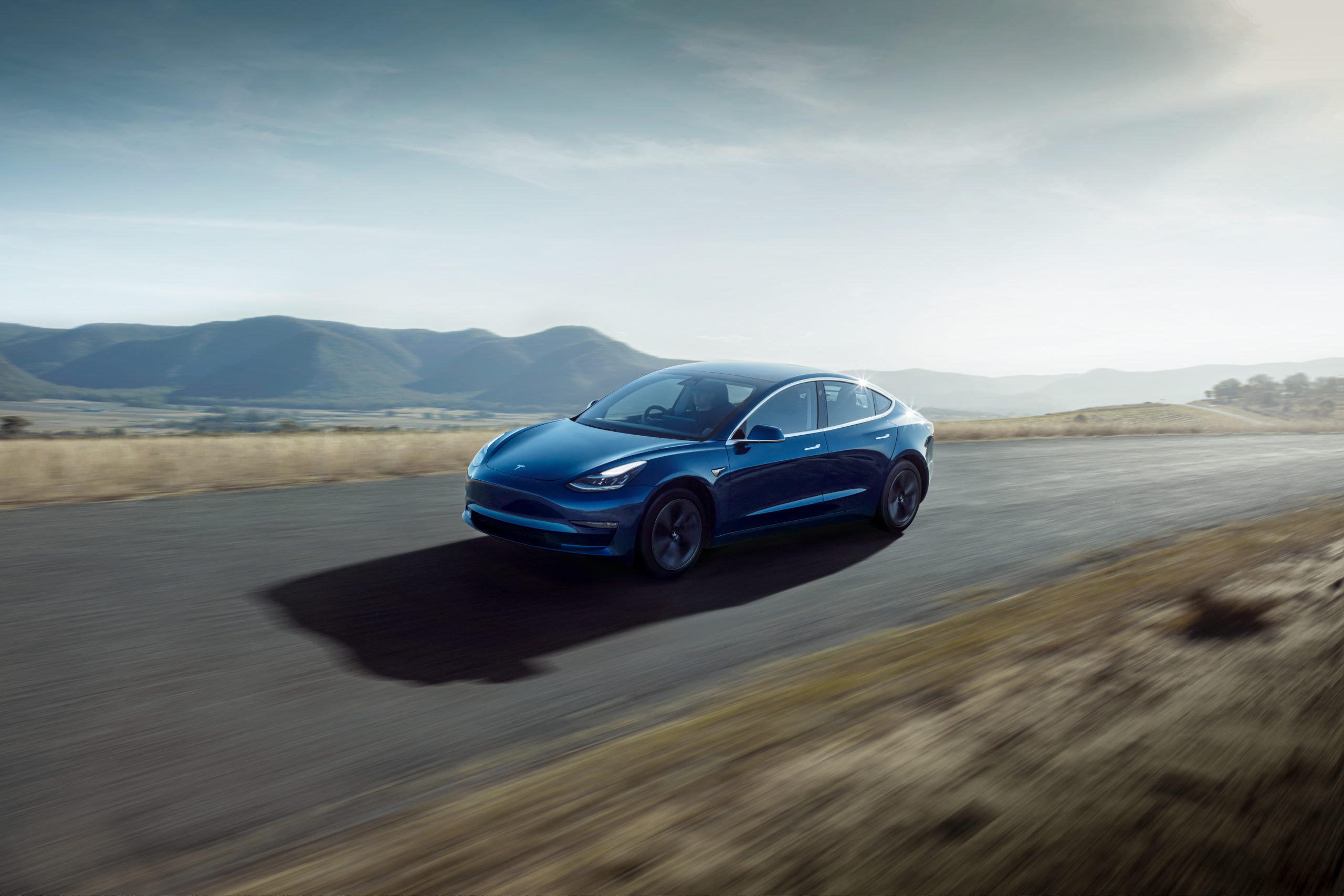 It's ironic too, because American cars are getting better in the handling stakes (see the latest Ford Mustang as an example) and the Model 3 is no exception. It's a surprisingly capable sports sedan when you throw it at some corners, with two obvious factors helping it.
Firstly there's the tyres the Model 3 Performance runs on – Michelin Pilot Sport 4S. That's some of the best performance car rubber around for this sort of application, and the French hoops provide the Model 3 with plenty of cornering grip that allows you to really lean on it.
The second factor that helps is the layout of the car. Tesla uses the 'skateboard-style' platform for its cars, which basically means the batteries are packaged on the floor of the car between the wheelbase. That helps keep the car sitting relatively flat when you do corner, because the centre-of-gravity is as low as Tesla can make it.
However, it's far from being the best sports sedan on the market. For starters, while it manages to do the best job of positioning the batteries, the Model 3 can't hide its considerable weight – more than 1800kg. That means it does feel heavy, despite its immense pulling power trying to compensate, especially under braking.
The brakes do an adequate job of stopping the car, but because Tesla uses the typical EV format of regenerative brakes, it's opted not to fit bigger discs and pads to the Performance model. Instead it relies on the motors to help slow the car down, which works great around town (where you can learn to effectively drive using just the accelerator pedal, because the regen is powerful enough to stop the car) but it's difficult to get the best out of them on the limit.
The steering is adjustable between Comfort and Sport settings and there's a detectable difference between the two. However, in Sport mode it still doesn't provide as much feedback and feeling as the best sports sedans can.
Where would you most like to drive it?
A drag strip. The acceleration of the Model 3 is its most charming feature. Although I'd be curious how many fast starts it can manage before it needs to slow down to protect the batteries; the great challenge of creating performance EVs.
What's the interior like?
Different.
Tesla doesn't like to do things conventionally so has done away with many of the traditional cabin features. Even getting into the Model 3 is different from a 'normal' car, with a key card (like a modern hotel key) replacing a proper key/fob, but you can also use the Tesla smartphone app to lock and unlock it (among other things).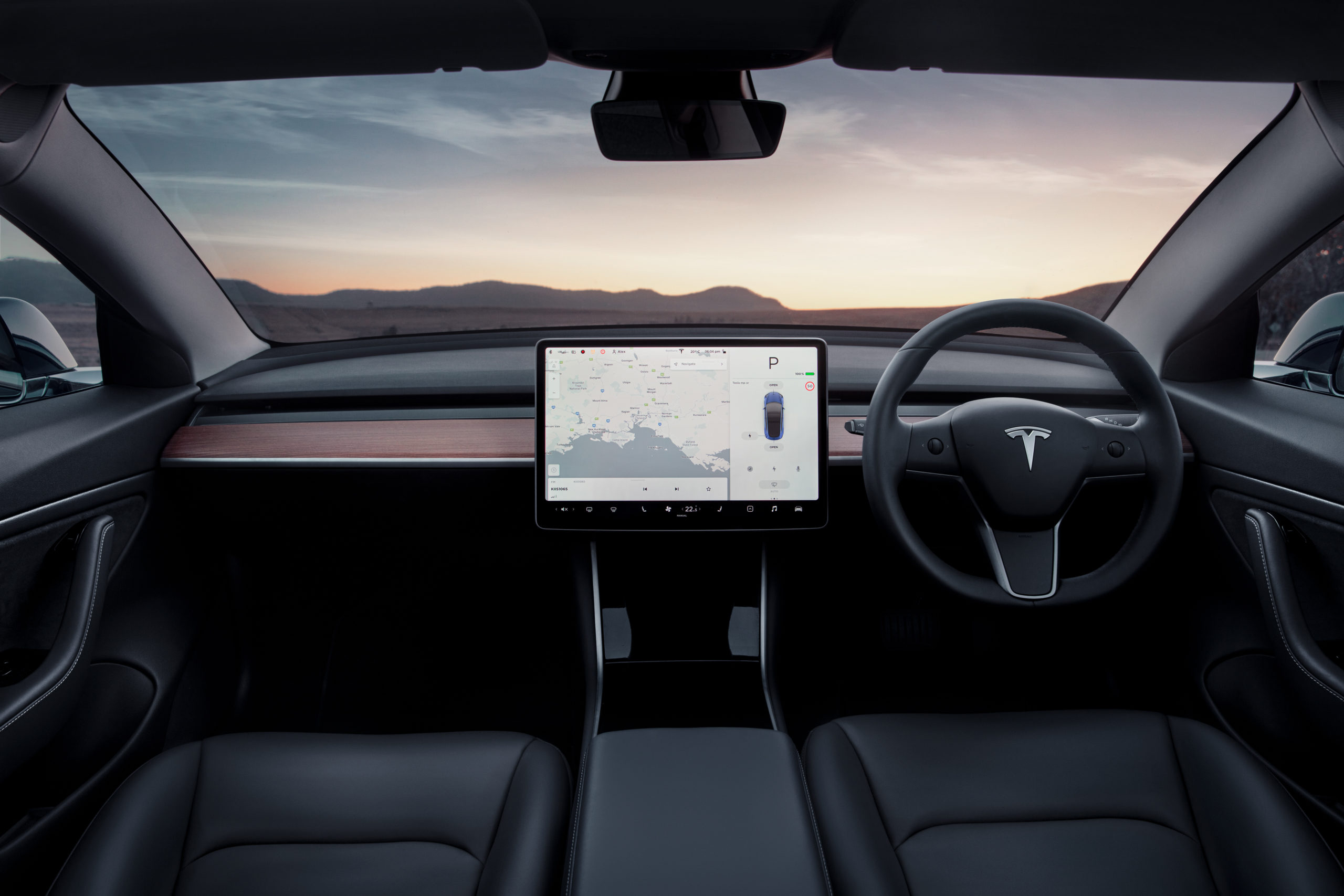 Once you're inside there's no ignition button, instead there's a sensor in the seat, so as soon as you're backside hits leather the car is ready to go.
It doesn't get any more conventional from there, with Tesla running all of the car's functions through a single 15-inch touchscreen. And when I say "all" I mean it – the screen displays the driving info (speed, gear, etc) as well as the infotainment system.
And what an extensive infotainment system it is, not only does it have the usual suspects (navigation, Bluetooth, music streaming) it also has video games you can play (when you're stationary, obviously). It also has other random, only-in-a-Tesla features such as the screen can display a fireplace if you want a 'romantic' setting and can convert the nav map into the surface of Mars (which is clever but pointless unless you're on Mars).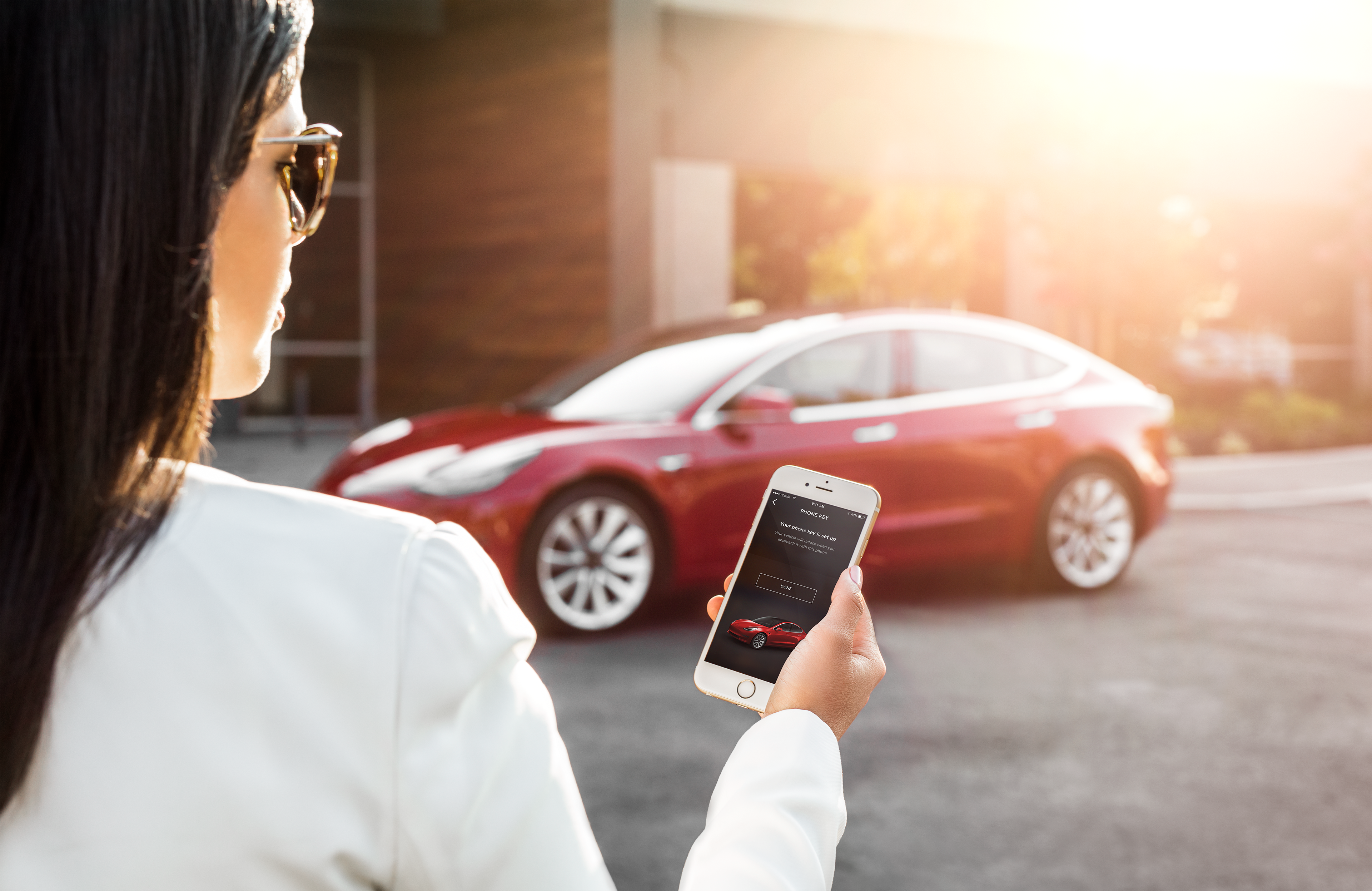 It's all good fun, but there are some more fundamental items that would have been good, most notably a wireless smartphone charging pad. Not only is that a reasonable item in a luxury car costing circa-$100k but is especially necessary in a car that requires your phone to lock/unlock the doors.
The seats could be better too as they lack lateral support and feel firm and flat at the base. It's easy to forget that as high-profile as Tesla is the company only built its first completely in-house model in 2012. The simplicity of the design does make the cabin feel open and spacious though, creating the impression it's bigger than it is.
Is it good value for money?
The Model 3 Performance is priced from $95,900 but once you add the Delivery and Order fees as well as the applicable local on-road costs you're looking at $109,759 to have our test car 'in traffic'.
The challenge of assessing its value is it has no obvious or direct rivals at the moment. In terms of high-performance mid-size premium sedans the closest competitors would be the Audi S5 Sportback (from $105,400), BMW M340i (from $108,900) and Mercedes-AMG C43 (from $112,300). Each of those is a very quick and well-built luxury car that can't match the Model 3 for acceleration (and fuel consumption) but are arguably more complete and well-rounded vehicles.
Would I buy one?
The Tesla is different in so many ways – performance, design, cabin layout – but different doesn't always mean better. There are still question marks over the build quality of cars and certainly our test car wasn't as neatly finished as the Euro rivals mentioned above.
But there's no doubt the Model 3 is a very fast car and a more-than-capable sports sedan when you push its limits. When you factor in the ability to 'refuel' at home for a cheaper rate than you can get unleaded at the bowser and its almost-silent, relaxing manners around town and it becomes a more appealing prospect.
While it may not be perfect, the Model 3 demonstrates that if the future of performance cars is electric then that may not be such a bad thing.
2020 Tesla Model 3 Performance price and specifications
| | |
| --- | --- |
| Price: | From $95,900 plus on-road costs |
| Engine: | Dual-electric motors |
| Power: | 335kW |
| Torque: | 638Nm |
| Transmission: | Single-speed automatic, all-wheel drive |
| Range: | 560km |
| Wheels: | 20-inch alloys |
| Length: | 4694mm |
| Width: | 1933mm |
| Height: | 1443mm |
| Weight: | 1856kg |
| 0-100km/h: | 3.4secs (claimed) |