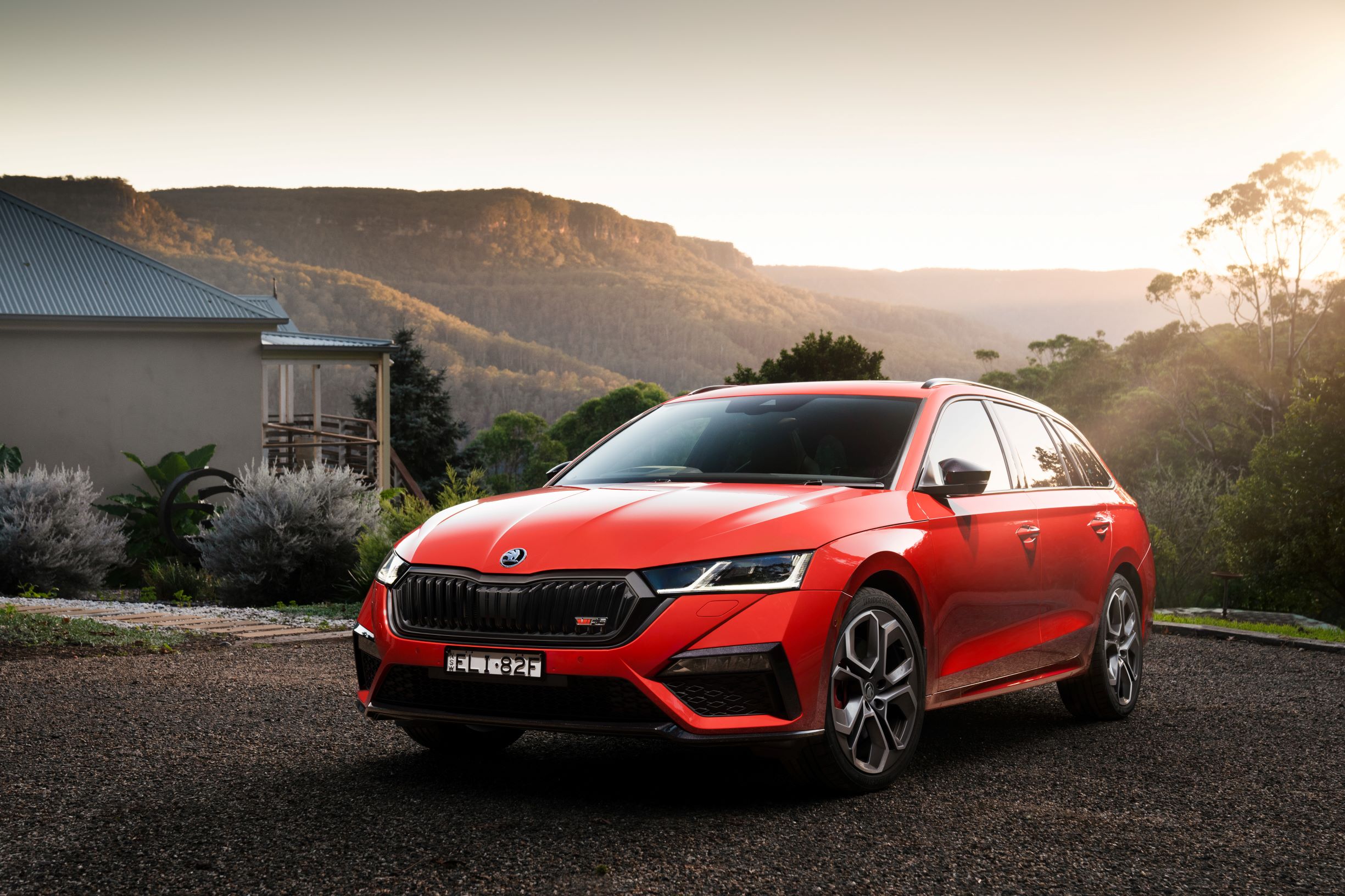 What is it?
A hot hatch for those who need a bit more space. It's basically a Volkswagen Golf GTI in a wagon body, which will sound horrible to the large numbers of people with an irrational dislike of station wagons, but music to the ears to those who love a rapid load-lugger.
The Octavia RS has always been a valuable member of the Skoda line-up and this latest generation is another strong addition for the Czech brand. It comes in the wake of a rapid expansion of its SUV range in recent years (with the arrival of the Kodiaq, Karoq and Kamiq) as it continues to grow its following in Australia.
Does it have any racing pedigree?
The Octavia is a stalwart of the Skoda line-up and was the model used for the brand's rallying debut back in the 1960s. More recently a previous iteration was used for the brand's first entry into the World Rally Championship in 1999.
These days it's the Fabia that's used as the basis for the Skoda's R5 rallying efforts but the experience Skoda (and parent-brand Volkswagen) have gained over the years of competition comes through in the dynamic qualities of this latest Octavia RS.
What's under the bonnet?
The Octavia RS shares its 2.0-litre four-cylinder turbocharged petrol engine with the Golf GTI, and while that may not mean its exclusive it doesn't impact performance. The turbo four-pot makes 180kW of power and 370Nm of torque, which is healthy but far from class-leading.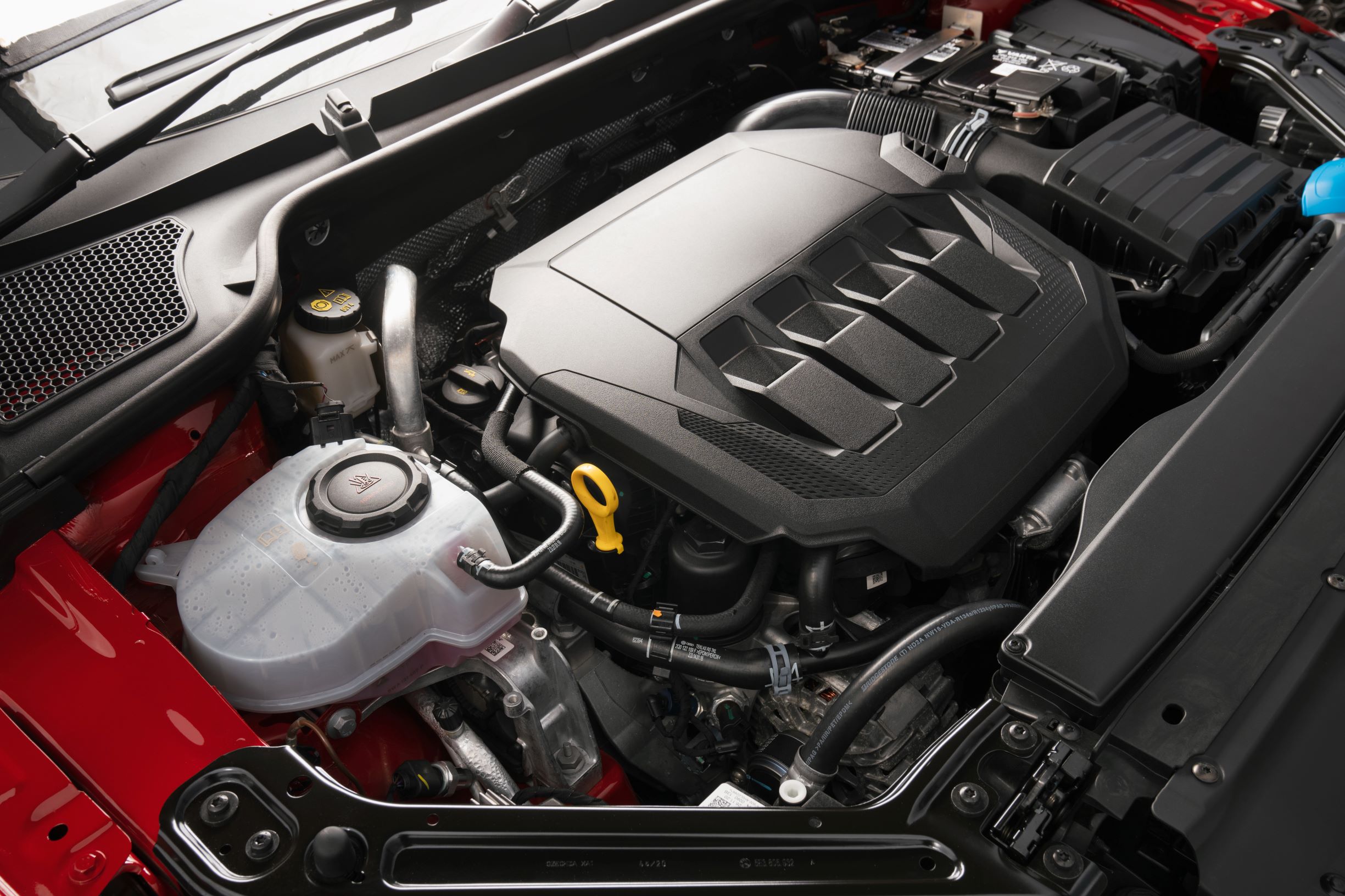 However, despite most rivals now packing more than 200kW, the Octavia RS feels plenty quick enough on the road. It's helped by its seven-speed dual-clutch transmission which offers rapid changes on the move and allows you to keep the engine in its sweet spot.
While it isn't the most powerful 'hot hatch' it's fair to say (although it will shock some) that more power isn't always the answer, particularly when you need to channel it through the front wheels that also need to turn. Which is why the 180kW/370Nm offered up by the Octavia RS is more than enough to make for a fast, fun and well balanced compact performance car.
It's claimed 0-100km/h time is 6.7 seconds, which is hardly front page news, but it's not a car built for the drag strip, the Octavia RS feels much more at home in the corners.
How does it handle?
It may be a wagon but it drives like a hot hatch. It may not be the most powerful of its kind but the Octavia RS possesses a balance and poise on the road that few of its rivals can match – and does it all with a bigger boot.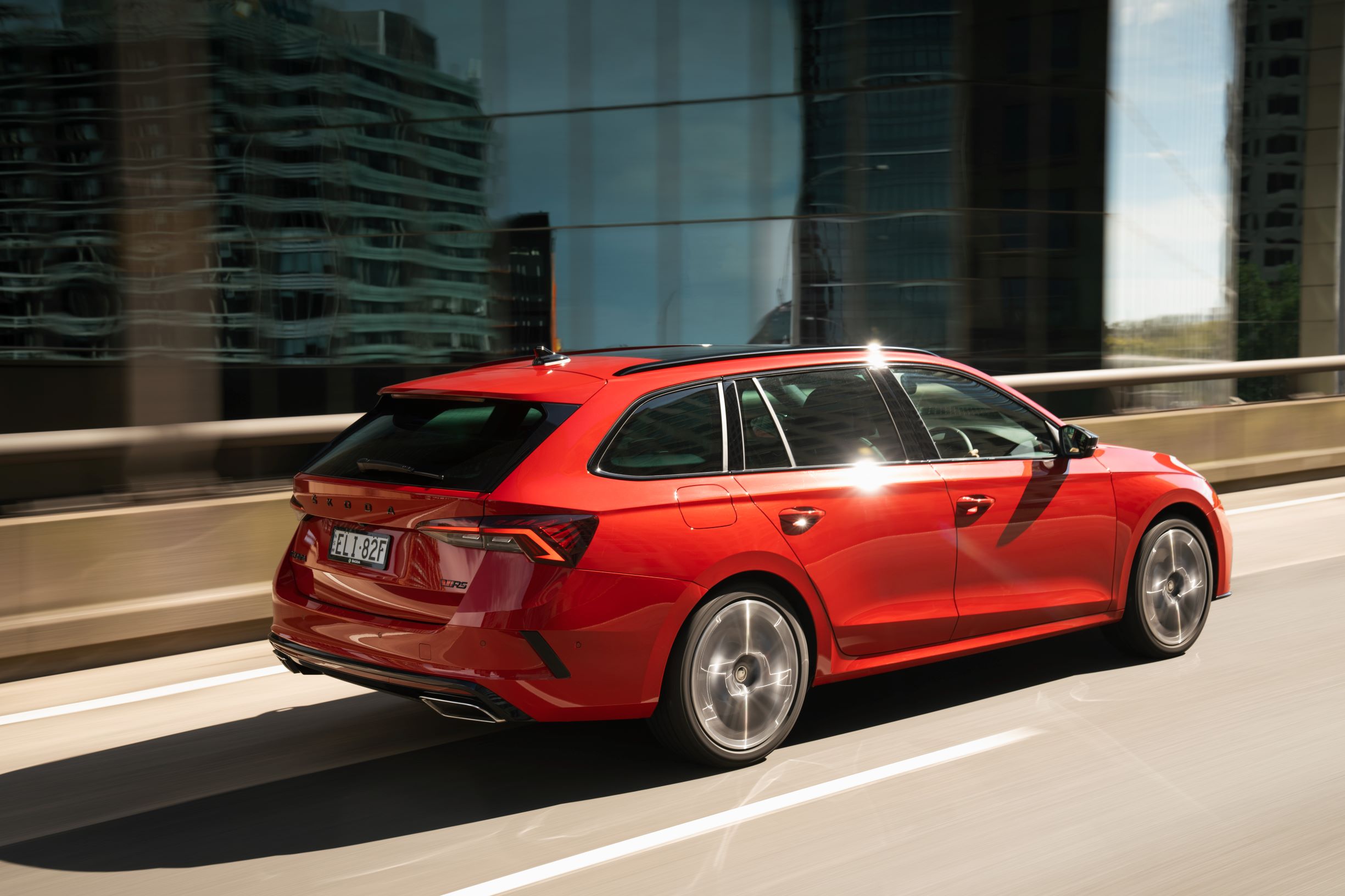 Like all modern performance cars it's equipped with a Drive Mode system that allows you to alter the powertrain, suspension and steering response. Dial up the dynamic settings and the gearbox is quicker to shift down a gear or two, the steering gets more meaningful weight and the chassis feels primed for action.
To the uninitiated this looks like a boring family wagon on the outside, but throw it at some twisty road and you'll be rewarded with an incredibly enjoyable experience. The steering is direct and nicely weighted and the suspension feels taut and provides good body control. This combination allows you to place the Octavia with precision and explore the limits with confidence.
Where would you most like to drive it?
While the practical bodystyle makes it ideal for a long weekend away with the family, the Octavia RS is a wagon I'd love to hit the track in. And it would handle a fun track too, something technical and challenging with lots of corners and short straights like Winton or Baskerville.
What's the interior like?
The cabin is, frankly, stunning; at least for a sub-$50k performance car. This new generation Octavia brings with it an all-new interior design and it's nothing short of excellent, deftly combining modern technology and a sporty image.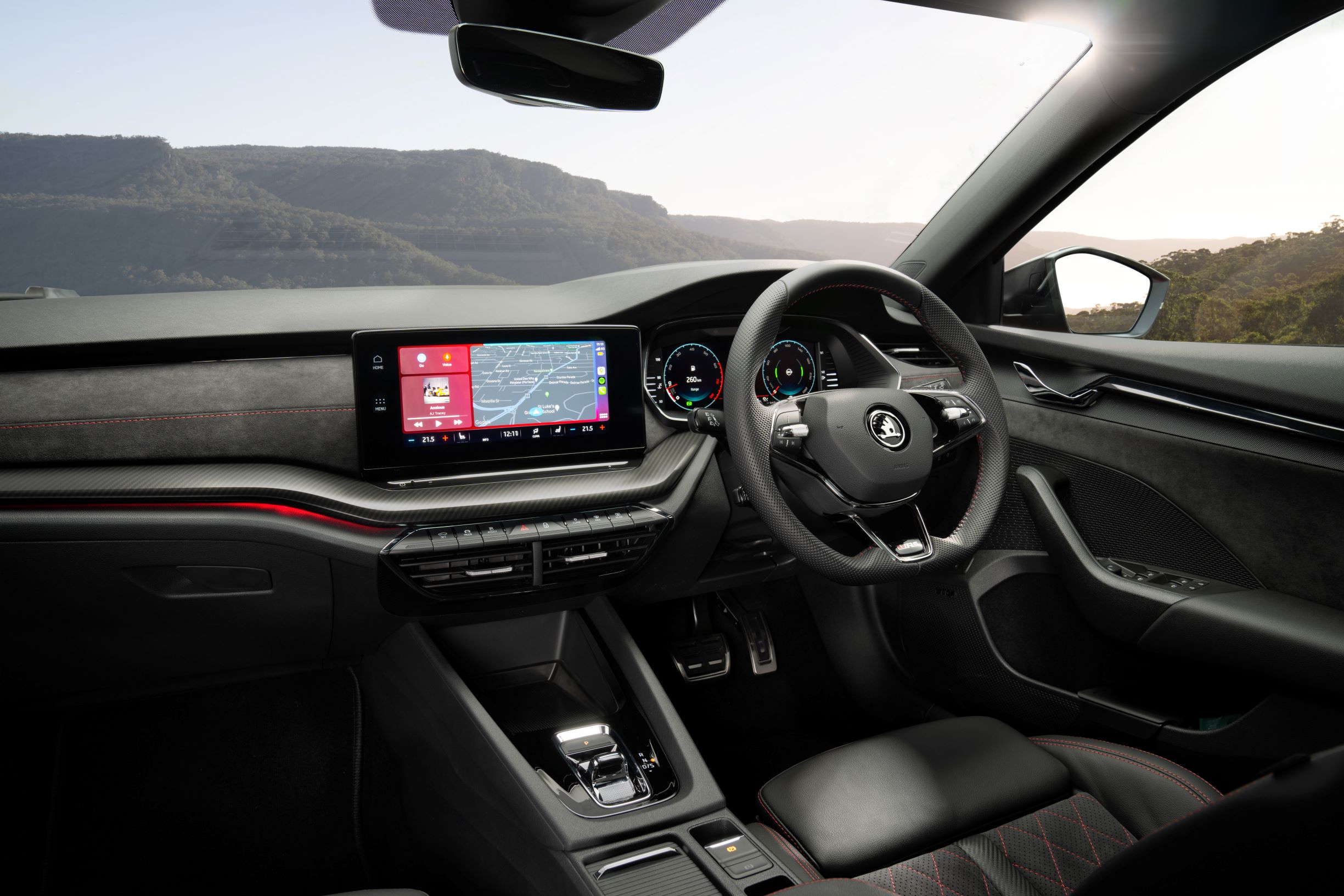 It's a huge leap forward from the previous model, introducing a new 10-inch infotainment system, digital instrument cluster, shift-by-wire gear selector, soft-touch materials and new switchgear, including haptic buttons for certain functions. Even though it's meant to be on similar terms with the Golf GTI it actually feels a step above the GTI and is almost on par with the Golf R in terms of fit and finish. This only adds to its level of comfort and convenience which makes it a very pleasant car to live with day-to-day.
It's also spacious for a car of this size, the Octavia is based on a slightly stretched version of the Golf platform, so it's not a full-size family car but certainly has enough room for kids to be comfortable in the back seats.
Is it good value for money?
The entire hot hatch market has been moving north in terms of price in recent years, and the Octavia is no exception. The previous generation wagon launched in 2014 at $40,140 while this new model arrives with a $49,090 asking price.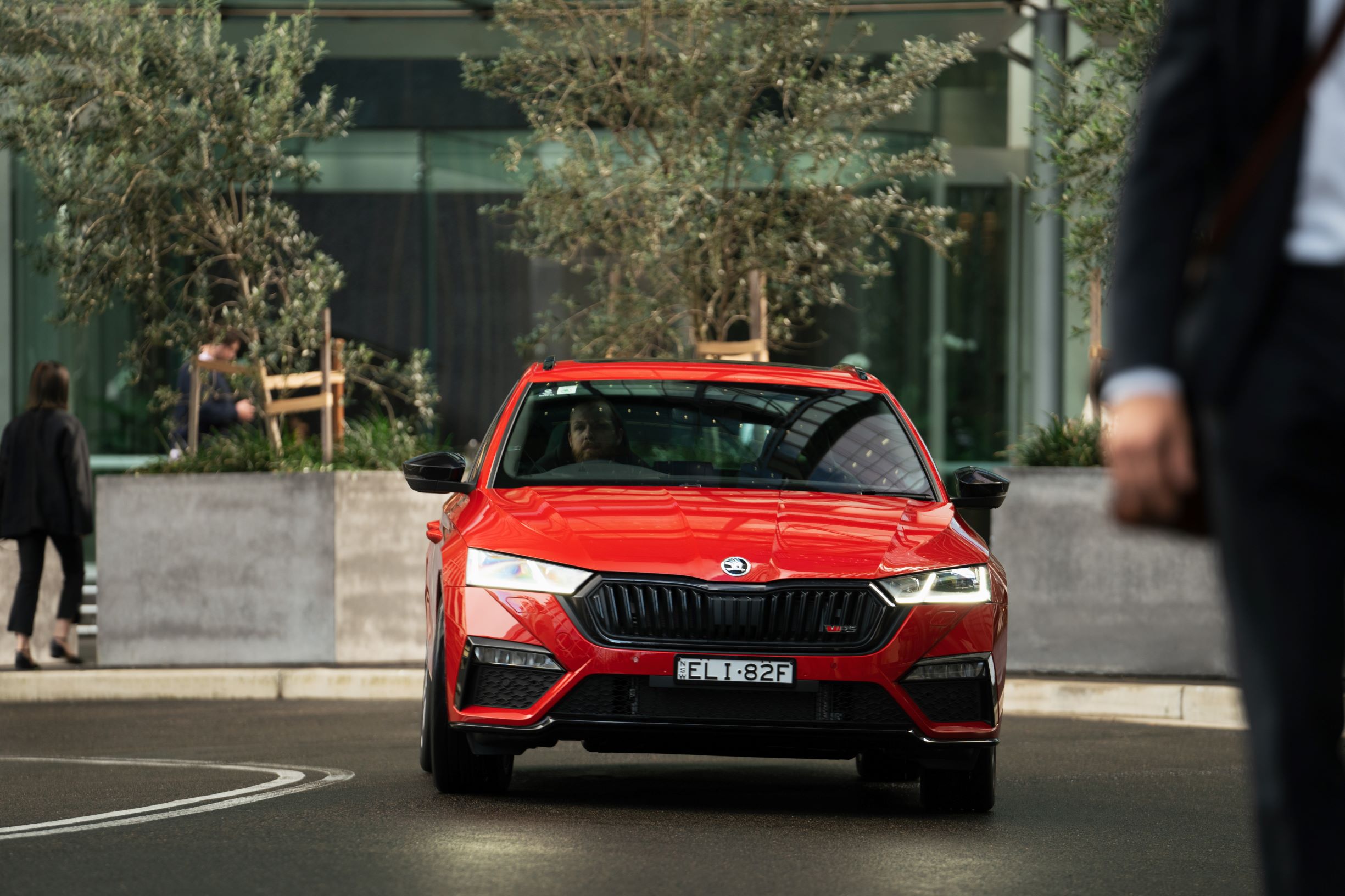 While that's a sharp increase in only one generation, it is in keeping with its competition. For example, the Golf GTI starts at $53,100, the Ford Focus ST starts at $44,890 and even the new Hyundai i30 N is now $44,500 (for the manual variant). Which means with its bigger wagon body, standard auto transmission and generous levels of standard equipment the Octavia RS is still good value even if it is more expensive.
Would I buy one?
Definitely. There's so much to like about the latest Octavia RS both in terms of its dynamic abilities and its practical elements. While I understand the wagon shape isn't everyone's taste, for those of us who appreciate the juxtaposition of the long body and punchy performance the Octavia RS is an ideal combination.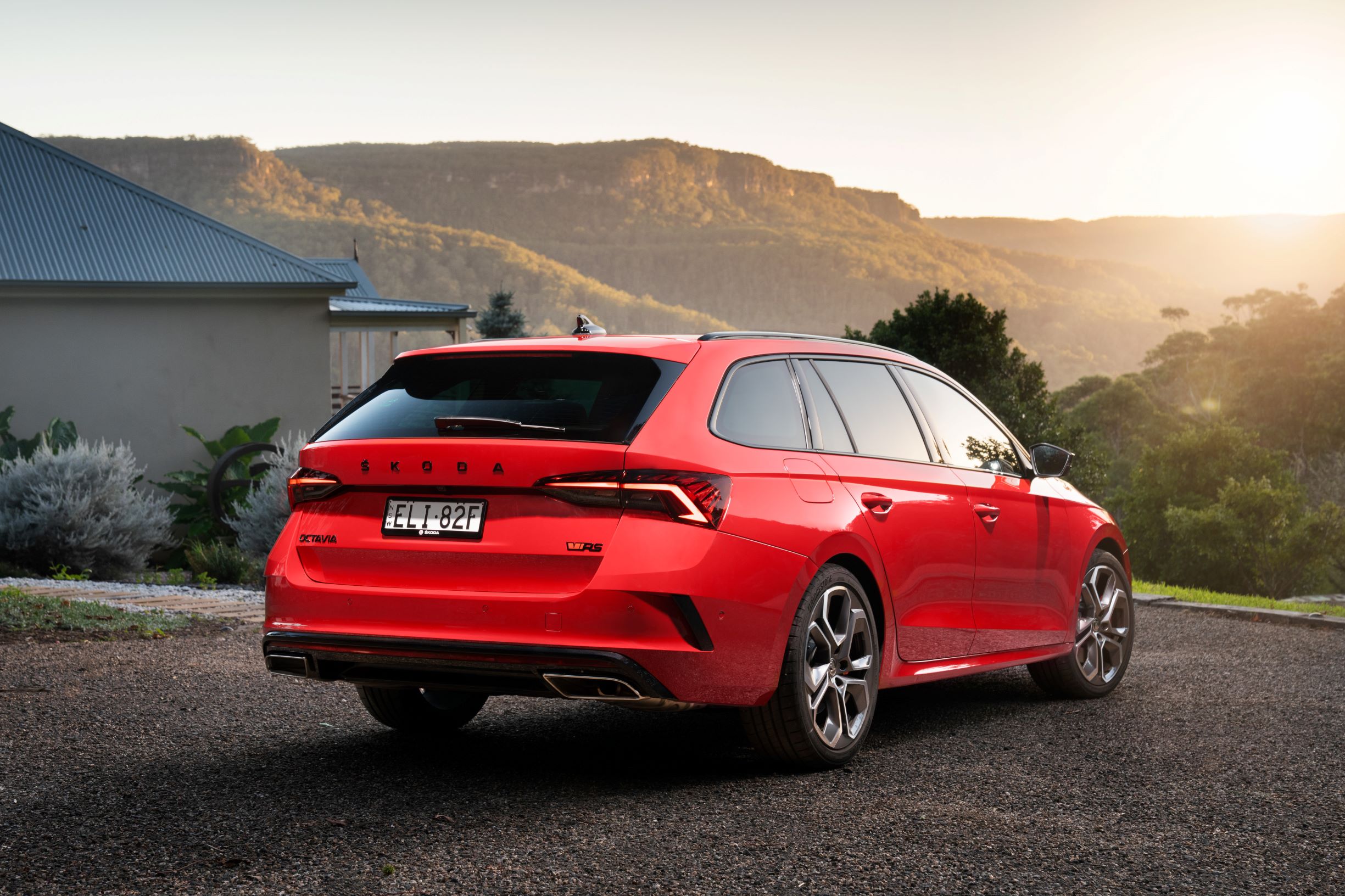 2021 Skoda Octavia RS Wagon price and specifications
| | |
| --- | --- |
| Price: | From $49,090 plus on-road costs |
| Engine: | 2.0-litre four-cylinder turbo petrol |
| Power: | 180kW at 6500rpm |
| Torque: | 370Nm at 1600-4300rpm |
| Transmission: | Seven-speed dual-clutch automatic, front-wheel drive |
| Fuel use: | 6.8L/100km |
| Wheels: | 19-inch alloys |
| Tyres: | 225/40 R19 |
| Length: | 4702mm |
| Width: | 1829mm |
| Height: | 1457mm |
| Weight: | 1475kg |
| 0-100km/h: | 6.7 seconds (claimed) |