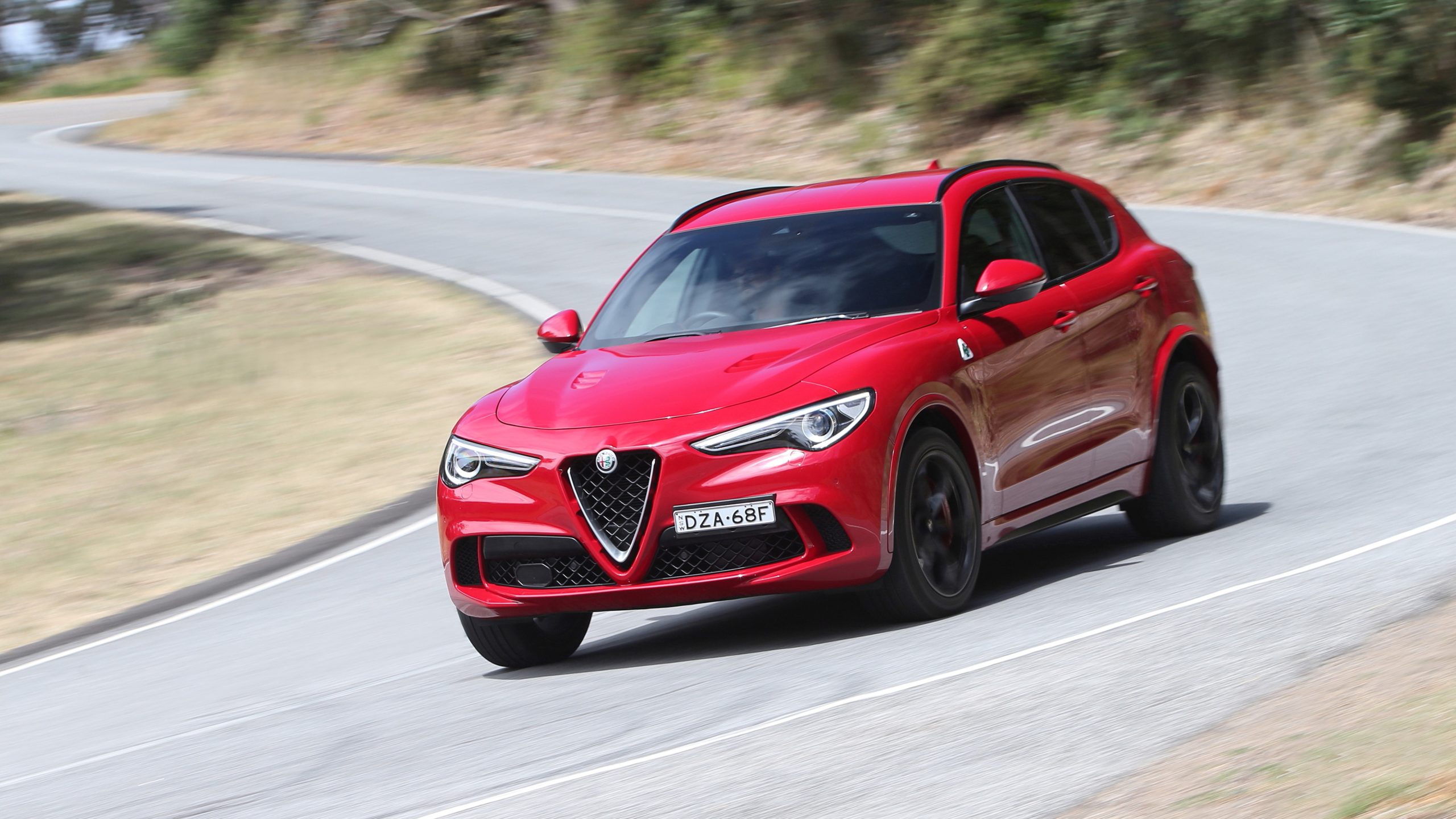 What is it?
An SUV with Ferrari DNA.
When Alfa Romeo began its attempts at a revival in 2016 there were two things it needed to do – reassert itself as a luxury-performance brand and build its first SUV. The Stelvio Q meets both of those criteria and takes aim at the likes of the Porsche Macan Turbo and Mercedes-AMG GLC63 S.
Does it have any racing pedigree?
Few brands can claim the same level of motorsport heritage as Alfa Romeo. The company from Milan was the one a young Enzo Ferrari inspired to drive for and over time it has won Formula One world championships, Le Mans and touring car titles around the world. These days it competes in F1, having taken control of the former Sauber team in 2018.
The name Stelvio Q stands for Quadrifoglio, which translates to 'four-leaf clover', which has been the emblem for the brand's racing cars since before World War Two. Since the 1960s it's been used for sporty road cars including the new Giulia and Stelvio.
What's under the bonnet?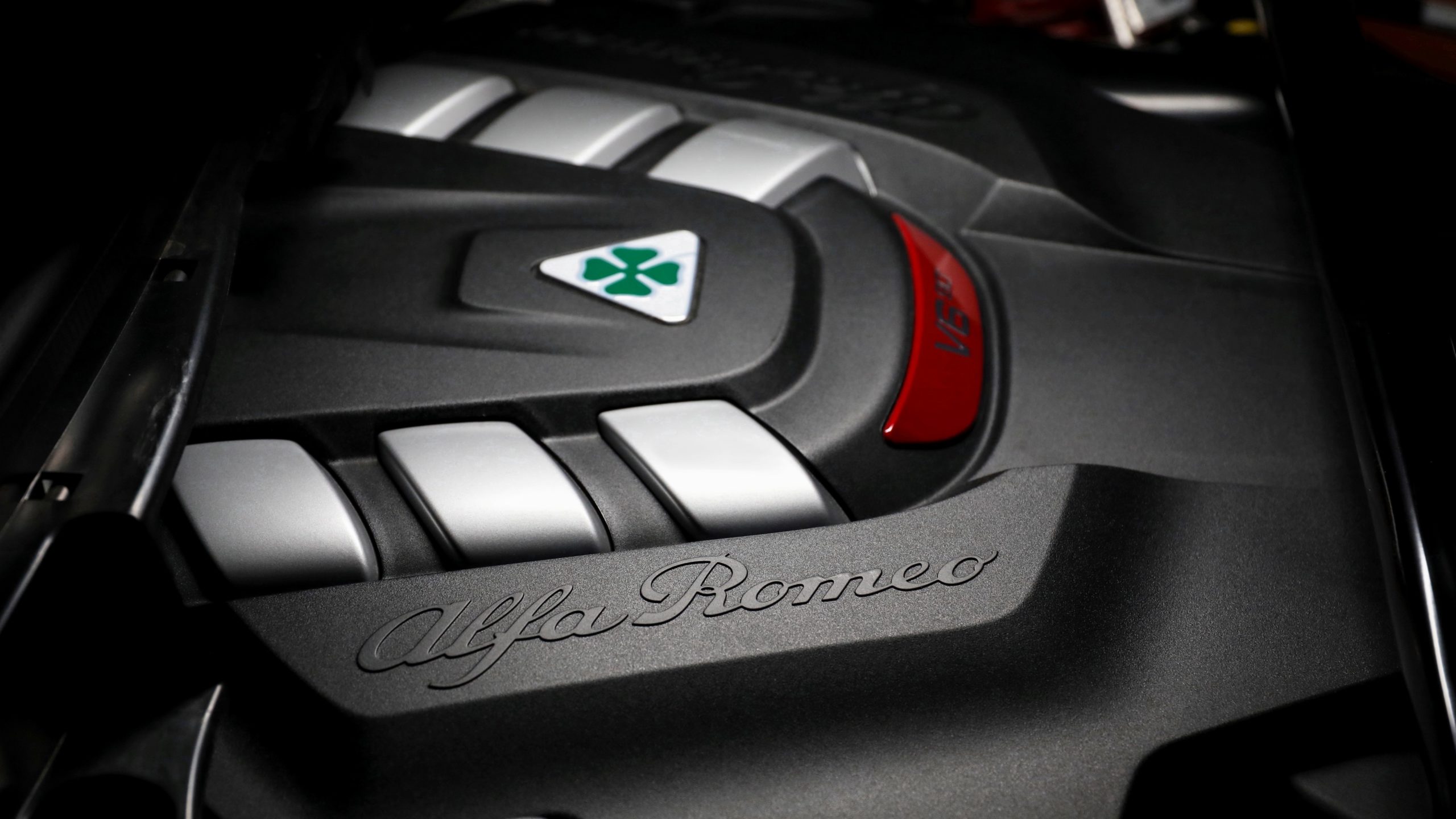 Alfa Romeo's parent company Fiat, led by the late Sergio Marchionne, didn't want to cut corners on reviving the Italian brand to its former glory (instead of selling Fiat-based hatchbacks). So it invested €5 billion in creating the Giulia and Stelvio from a clean sheet to create the most dynamic models possible.
It also drafted in Ferrari's help for the engine, using the famed sports car brand's aluminium twin-turbo V8 as the basis for the Stelvio Q's 2.9-litre twin-turbo V6. You can feel Ferrari's handiwork all over it, it may look small on paper but it pushes out an impressive 375kW of power and 600Nm of torque. That's more power than the Macan Turbo (324kW) and a match for the AMG GLC63 S.
It's an impressive engine with a broad spread of torque that makes it feel aggressive off the mark and continues to pull strongly all the way to the redline. There's an unrelenting surge of performance when you bury your right foot, the kind of acceleration you don't expect from an SUV – but you should expect from an Alfa Romeo. The sound it makes is incredible too, a surprisingly meaty growl for a turbocharged V6 thanks to the active exhaust system.
The eight-speed automatic transmission is well suited to the Stelvio Q, offering smooth, seamless shifting when you leave it to itself but is also able to produce sharp, direct changes when you put it into manual mode. There are two huge metallic paddles mounted to the steering column that allow you to hold gears for longer and swap cogs precisely when you want to during spirited driving.
How does it handle?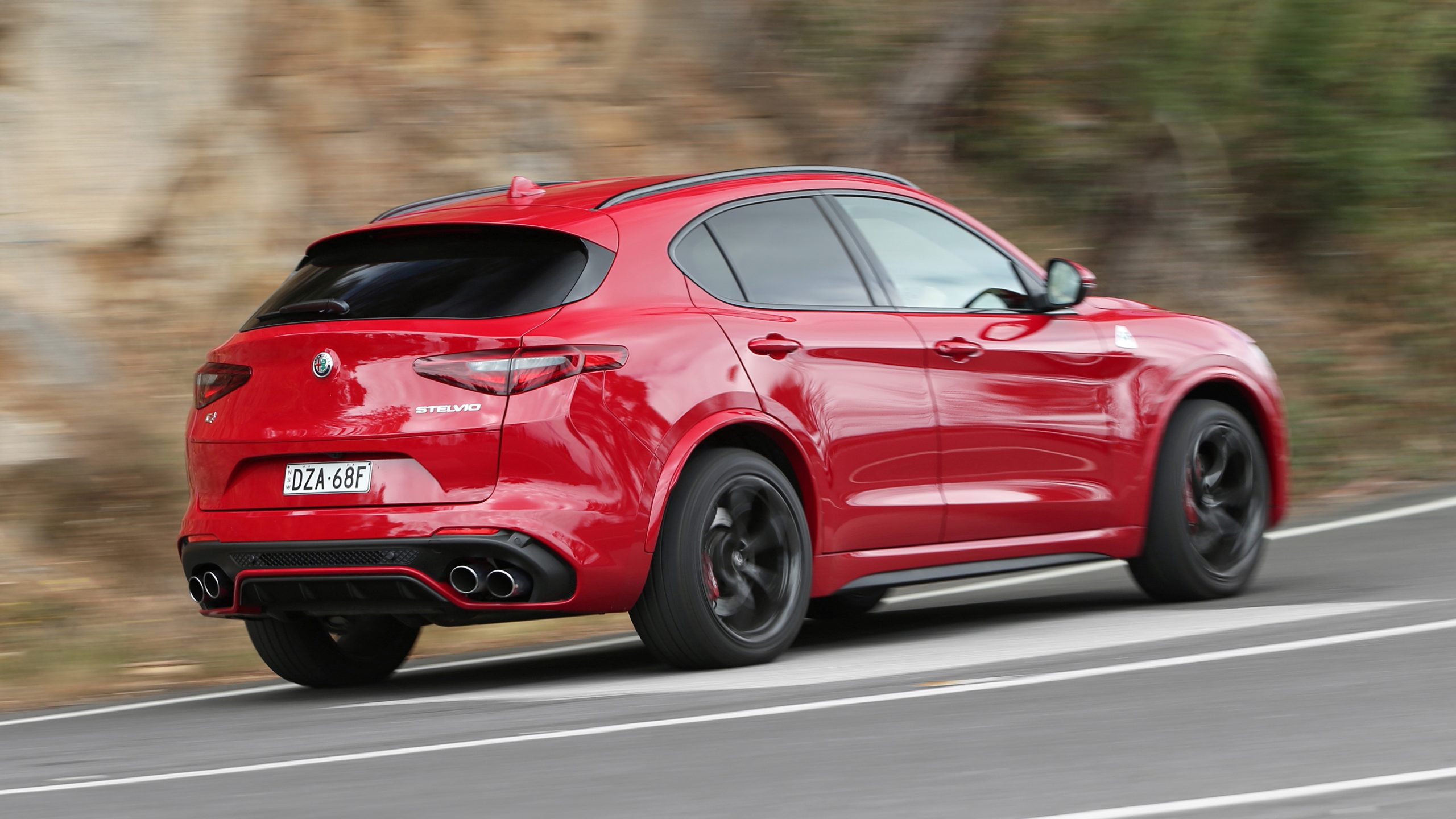 The concept of a high-performance SUV seems fundamentally flawed by the increased height and weight and SUV naturally brings to the dynamics. However, Alfa Romeo has managed to imbue the Stelvio Q with a truly engaging chassis.
A large part of that is down to its (relative) lightness, tipping the scales 180kg less than the AMG GLC63 thanks to a number of special elements. For example, the driveshaft is made of carbon fibre while aluminium is used to save weight for the bonnet, doors and guards. Highly unusual elements for an SUV.
As for the higher ride height and its negative impact on handling, Alfa Romeo has come up with a trick front suspension and "semi-virtual" steering set-up as well as adaptive dampers and torque vectoring to ensure it can navigate corners with poise and balance. There's a definite firmness to the ride that's not unexpected for a sports-tuned chassis riding on 20-inch alloy wheels, and it ultimately offers excellent body control which is arguably more important in a vehicle like this.
Despite being an SUV it's an incredibly engaging and enjoying performance vehicle, with very responsive steering and excellent road-holding that allows you to place the Stelvio precisely at speed. It feels fleet-of-foot for such a big machine and more than capable of keeping up with a sports sedan.
Where would you most like to drive it?
The obvious answer would be the famous Stelvio Pass in northern Italy, the famous mountain road from where the SUV gets its name. But to be honest, the mountain pass is to tight and narrow to really allow the Stelvio Q to embrace its full potential.
It needs faster, more open road to really excel, allowing that glorious V6 to stretch its legs and wider corners for the chassis to demonstrate its poise. That makes the Stelvio Q ideal for a run up your local mountain range, like Victoria's High Country or New South Wales' Blue Mountains.
What's the interior like?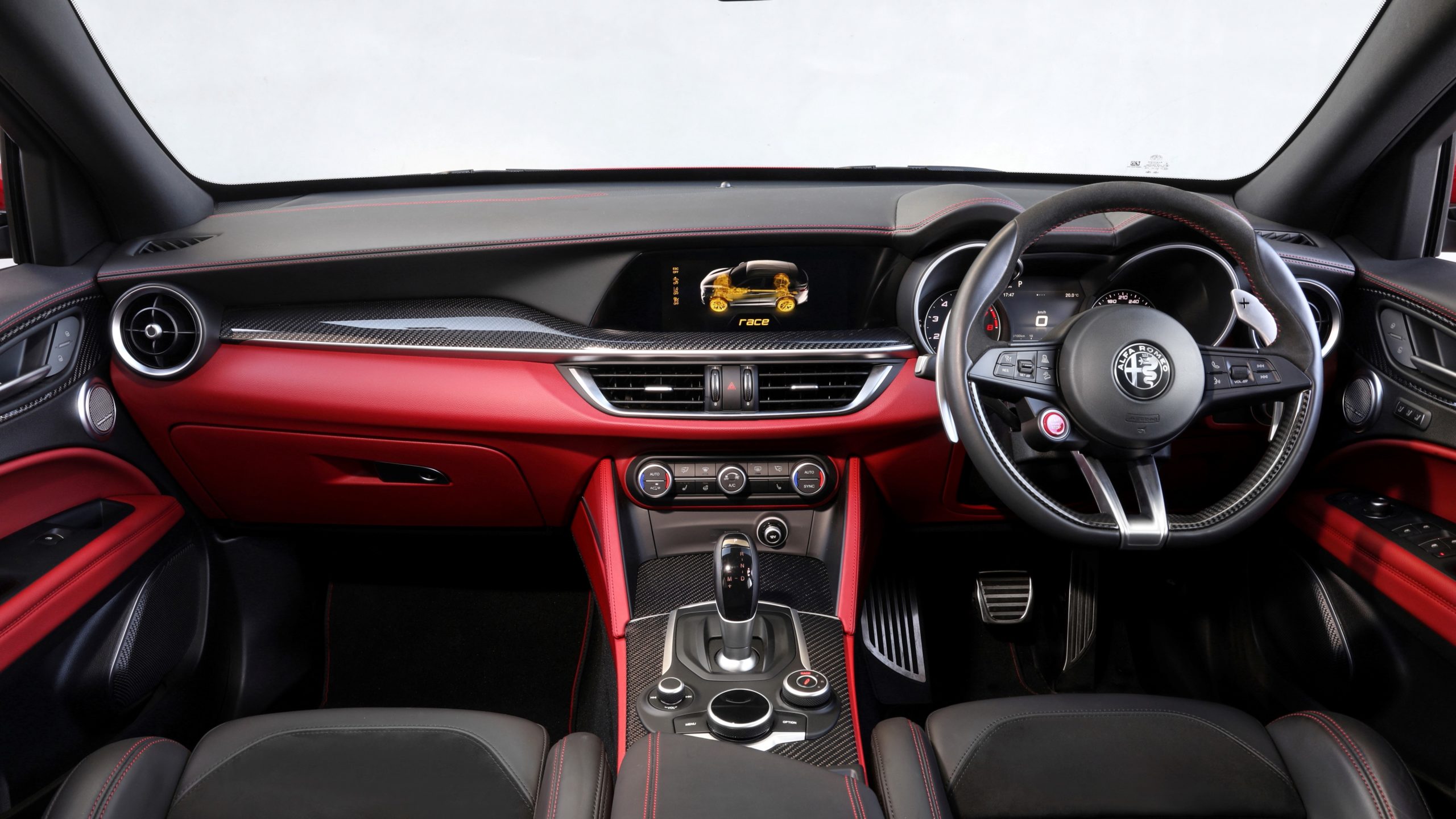 The Stelvio Q walks the line between family-friendly SUV and serious sports machine with aplomb. There's plenty of leather as expected in a luxury SUV but also loads of Alcantara and carbon fibre trim to give it a dynamic look and feel.
Our test car was fitted with the optional Sparco carbon fibre seats ($5000) and thick-rimmed 'Quadrifoglio' steering wheel with carbon fibre insert ($500) that only added to the sport character. However, while the racing-style Sparco buckets offer excellent support they do have high sides which can make getting in and out tricky.
Space is good in the back, if you need to take family and friends, with more comfortable seats and good legroom for a mid-size SUV.
Is it good value for money?
Priced from $149,900 (plus on-road costs) the Stelvio Q is more expensive than the Porsche Macan Turbo (from $142,000), but it does undercut the BMW X3 M Competition (from $157,900) and Mercedes-AMG GLC63 S (from $161,000).
Given everything you get, both in terms of performance, space and practicality, the Stelvio Q is a good value performance SUV. But Alfa Romeo is still rebuilding its reputation after its difficult years so it needed to be in order to lure buyers from the better established Germans.
Would I buy one?
For starters you have to buy into the very idea of a high-performance SUV, rather than a traditional sports sedan. If you do, then then Stelvio Q has bucket loads of appeal – from its emotive engine to its well-balanced chassis and its polished cabin. This is the type of SUV we should have expected from Alfa Romeo, it's more than capable of taking the fight to BMW, Mercedes-AMG and even Porsche.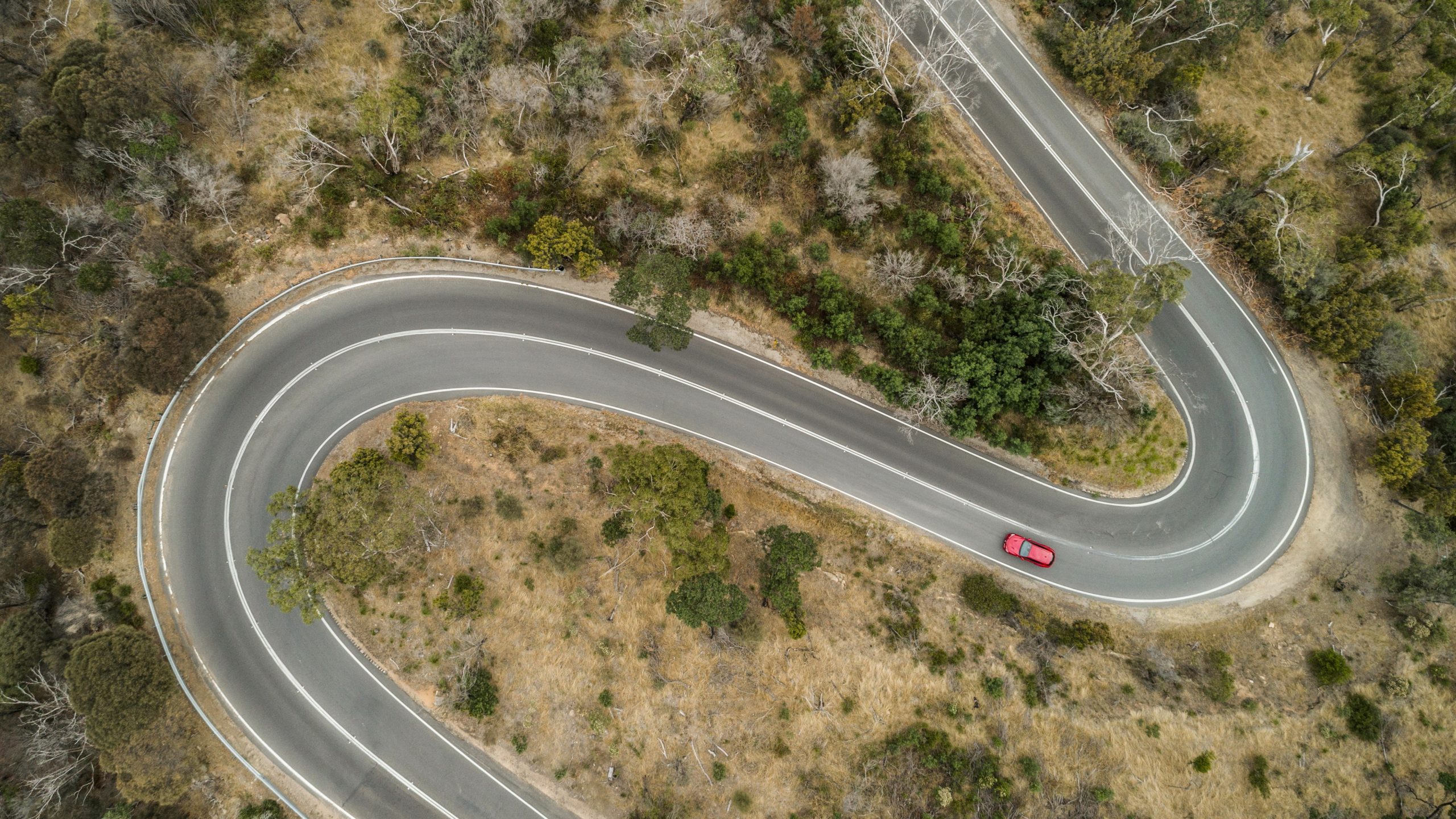 2020 Alfa Romeo Stelvio Q price and specifications
| | |
| --- | --- |
| Price:  | From $149,900 plus on-road costs |
| Engine:  | 2.9-litre twin-turbo V6 petrol |
| Power:  | 375kW at 6500rpm |
| Torque:  | 600Nm at 2500-5000rpm |
| Transmission: |  Eight-speed automatic, all-wheel drive |
| Fuel use: |  10.2L/100km |
| Wheels:  | 20-inch alloys |
| Length:  | 4701mm |
| Width: |  1955mm |
| Height:  | 1689mm |
| Weight: |  1830kg |
| 0-100km/h: | : 3.8-sec (claimed) |