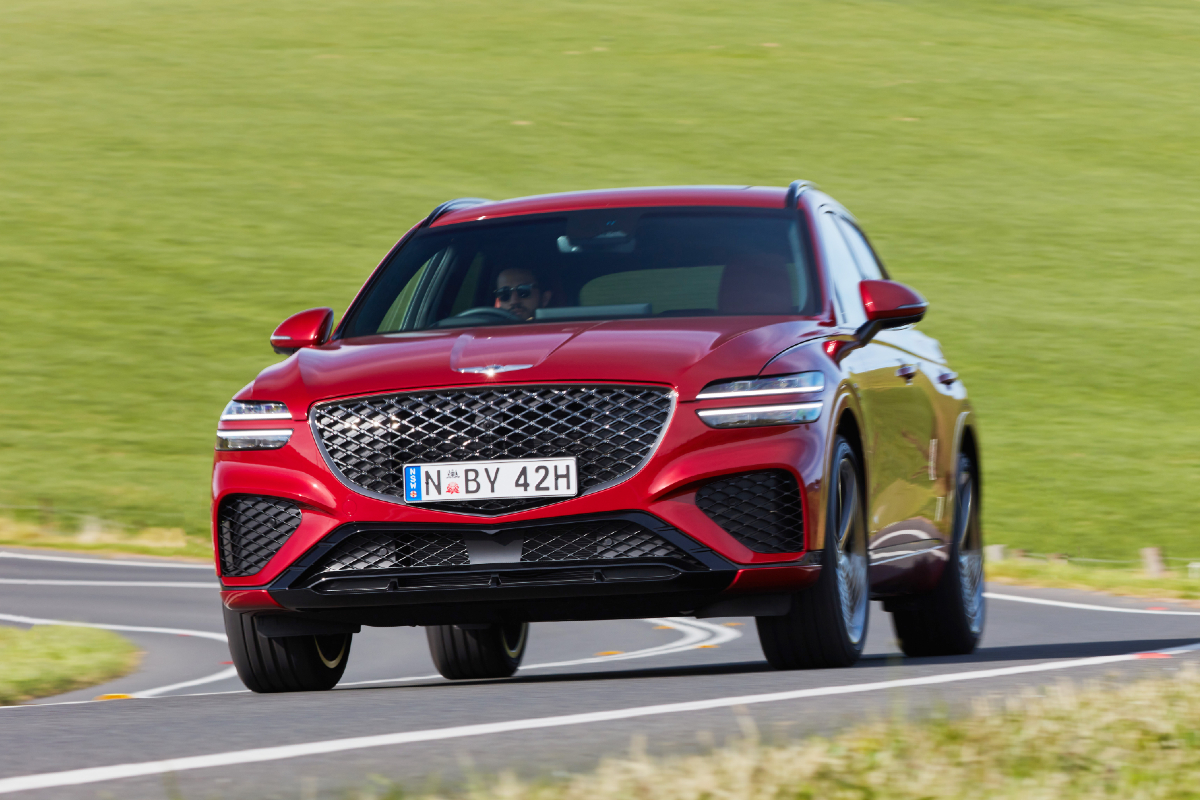 What is it?
The latest addition to the expanding Genesis line-up. This is arguably the most important model so far, because the new GV70 will compete against the likes of the Audi Q5, BMW X3 and Mercedes-Benz GLC in the mid-size luxury SUV segment, which is the biggest part of the market for Genesis so far.
The GV70 encapsulates everything Hyundai's premium brand currently stands for – it's built on its latest platform, current powertrains and its 'Athletic Elegances' styling both inside and out. But it will need every element to be competitive against so much competition, because in addition to the three German rivals already mentioned the GV70 finds itself up against the Alfa Romeo Stelvio, Land Rover Discovery Sport, Range Rover Evoque, Lexus NX, Volvo XC60 and even the Porsche Macan.
ROAD TEST: 2020 Genesis GV80 – Hyundai's BMW X5 rival
Does it have any racing pedigree?
Genesis hasn't gone racing yet in its short existence, but only last week unveiled a potential teaser of what could come with a pair of virtual racing concepts for Sony's Gran Turismo video game.
GALLERY: Genesis reveals racing concepts
One was based on the G70 sedan and the other on the Genesis X Concept, an electric coupe that previews a potential halo model for the brand.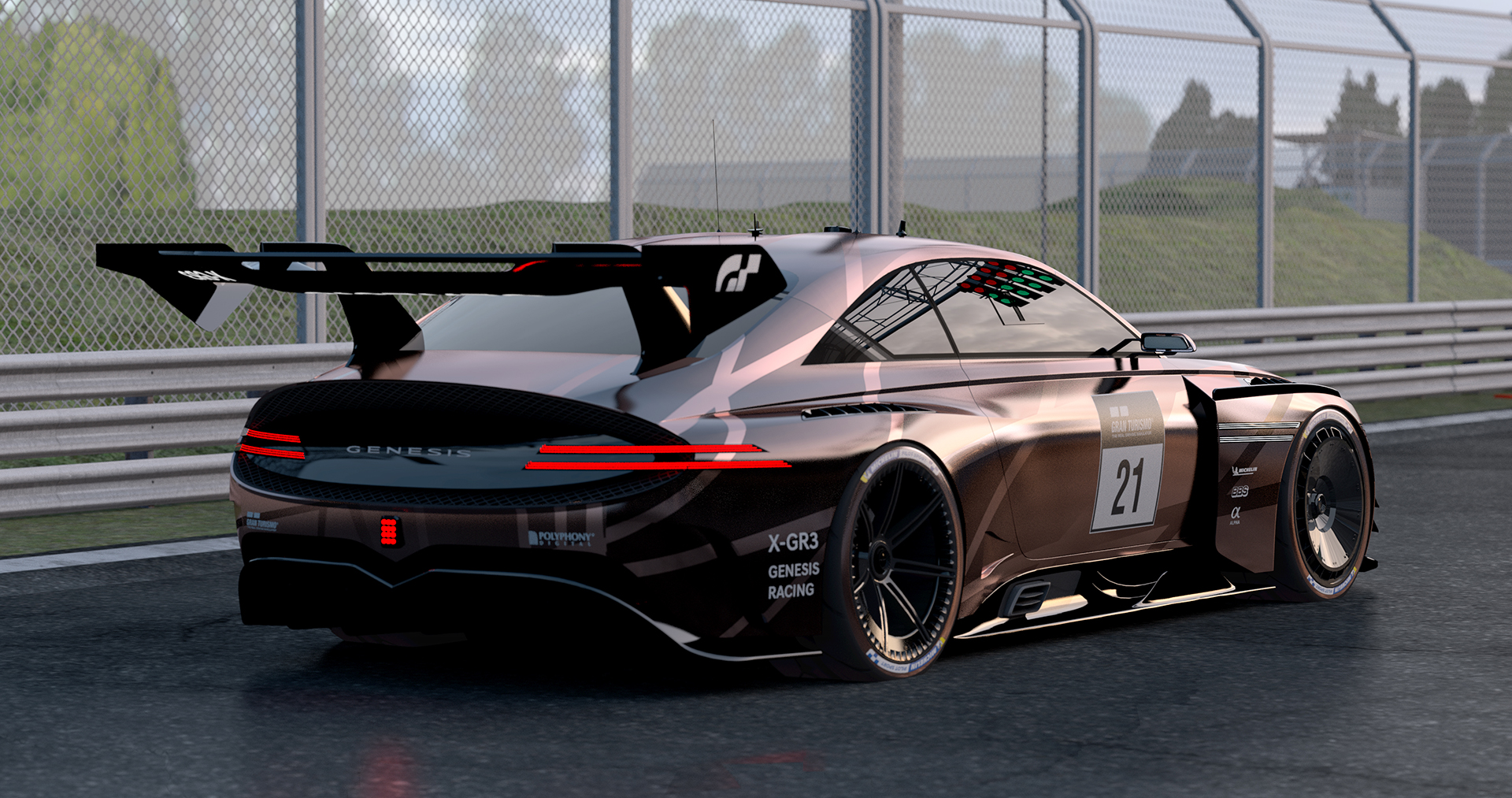 What's under the bonnet?
There are four powertrain options for the new GV70 – a 2.5-litre turbo petrol in either rear- or all-wheel drive, a 3.5-litre twin-turbo V6 petrol and a 2.2-litre turbo diesel. It's the latter we're testing here, with the four-cylinder oil-burner pumping out a healthy 154kW of power and 440Nm of torque. Like all GV70 it's paired to an eight-speed automatic transmission and the 2.2D is all-wheel drive.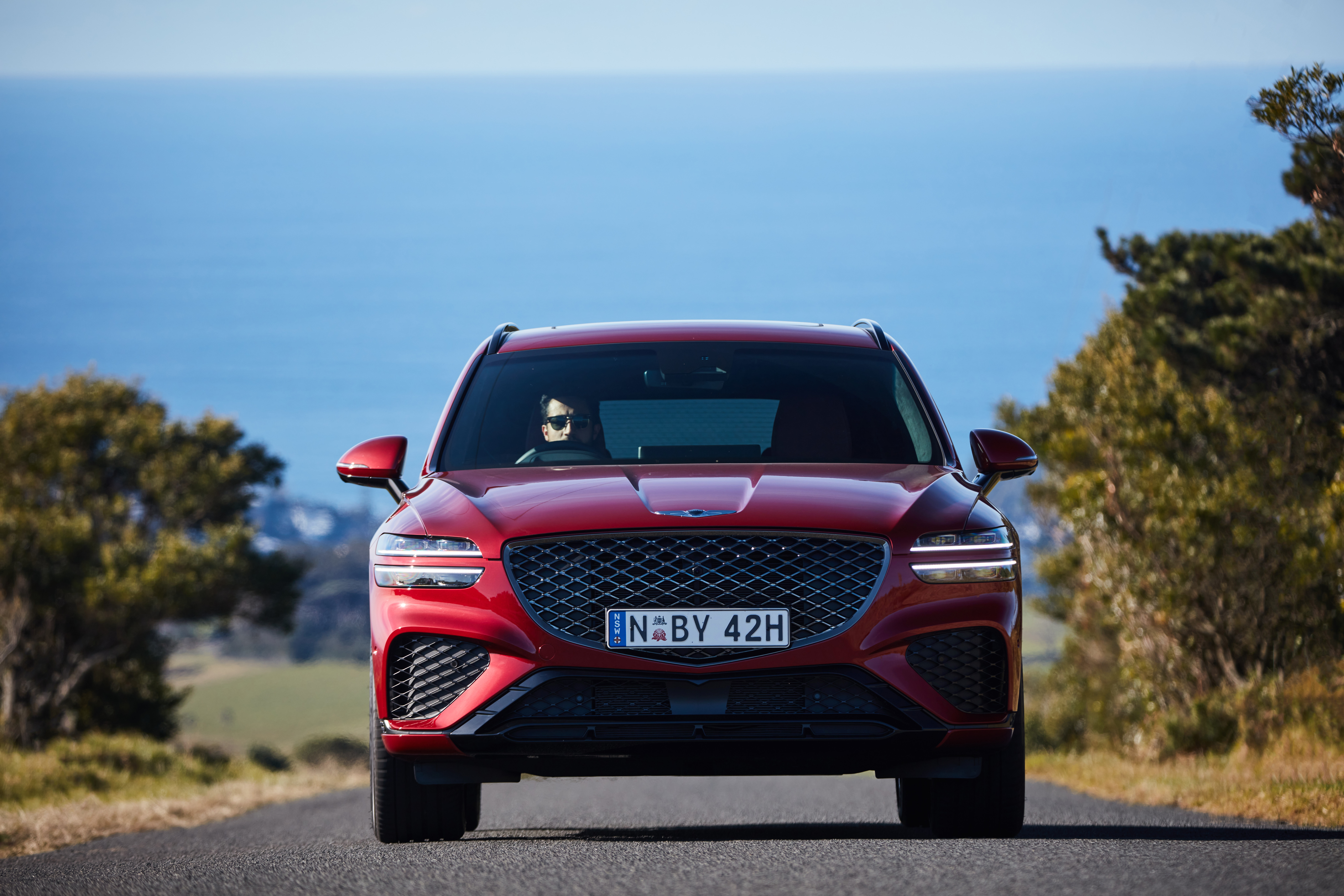 It's a good powertrain, offering up the kind of easy performance you expect from a luxury car thanks to all that torque. Peak torque is available between just 1750-2750rpm, so it's right down low in the rev range that adds to that feeling of strength from the get-go.
ROAD TEST: 2021 Genesis G70 – South Korean compact luxury sedan
It's not a performance engine, but when you dial up the sport setting in the drive modes it makes a nice burble and the gearbox is tuned to be more aggressive with its shifts, which makes for a more responsive driving experience.
The other big benefit of the 2.2D is the fuel economy, with the engine rated at 7.8-litre per 100km, which makes it the most efficient in the GV70 line-up.
How does it handle?
As you'd expect from a mid-size SUV it's hardly a corner-carving performance vehicle, but the GV70 is a well-mannered and comfortable ride which is arguably more important. In the comfort setting the GV70 is a relaxed drive with well-controlled suspension.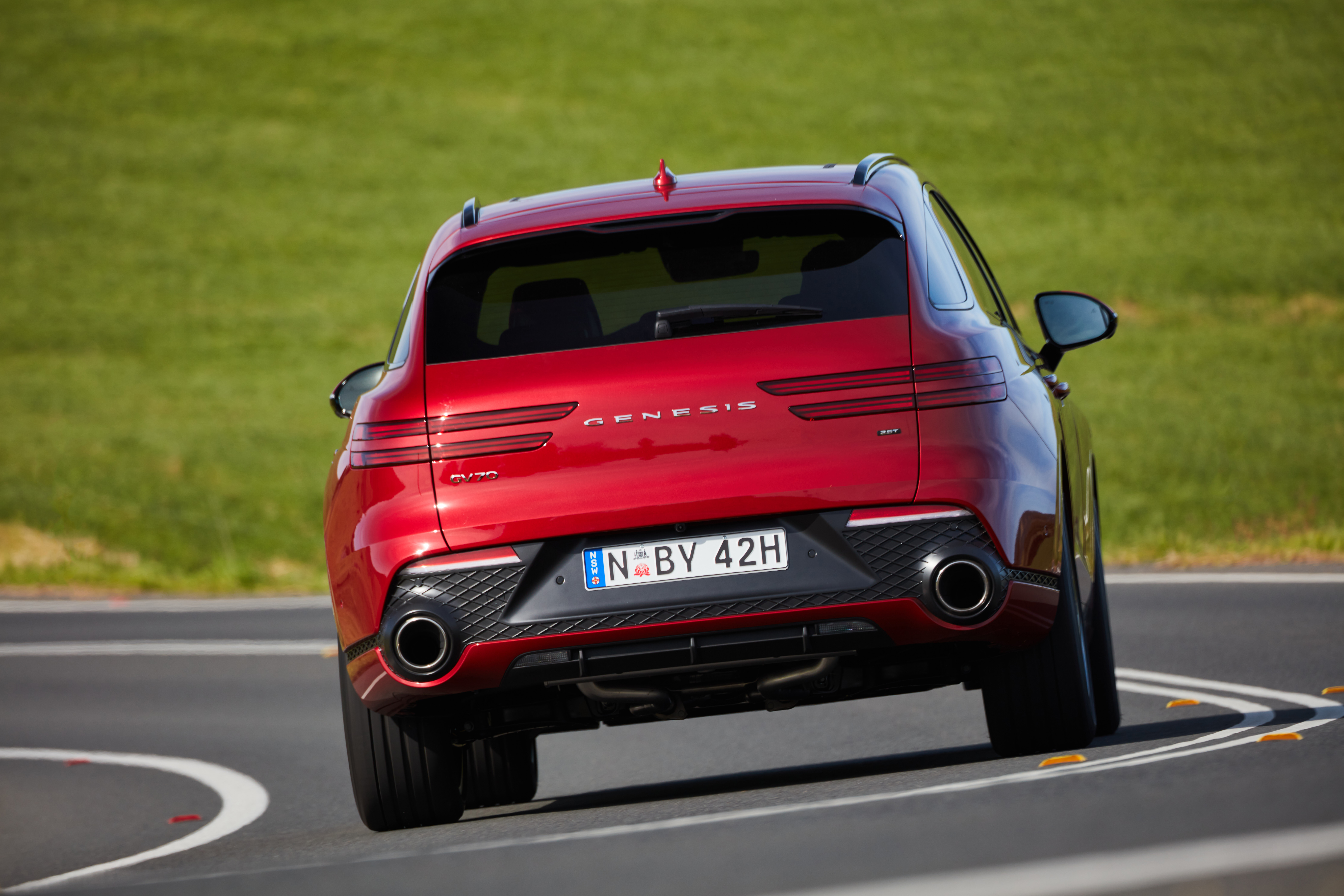 But that's not to say the handling is slow or sloppy, far from it, in fact it's quite responsive and direct when you're in sport mode. Of particular note is the steering, which gets undeniably heavier and feels more responsive, which does give it a level of dynamic ability that some of its rivals can't match.
It's still not on the same level as the razor-sharp BMW X3 and Alfa Romeo Stelvio, but it's more competent on a twisting road than many of its peers.
Where would you most like to drive it?
Typically we'd say a racetrack or a particular piece of open road, but in truth the best environment for the GV70 is around the urban environment. It's a good daily driving option with its effortless performance and smooth ride.
What's the interior like?
The best compliment I can pay the cabin is that it's unique. Unlike the brand's original offerings, the G70 and G80 sedans, that look like a generic luxury car inside, the new interior design makes a statement about what the brand represents. It won't be to everyone's taste (personally I believe the two-spoke steering wheel design should have stayed in the '80s), but credit to Genesis for being brave and doing something different.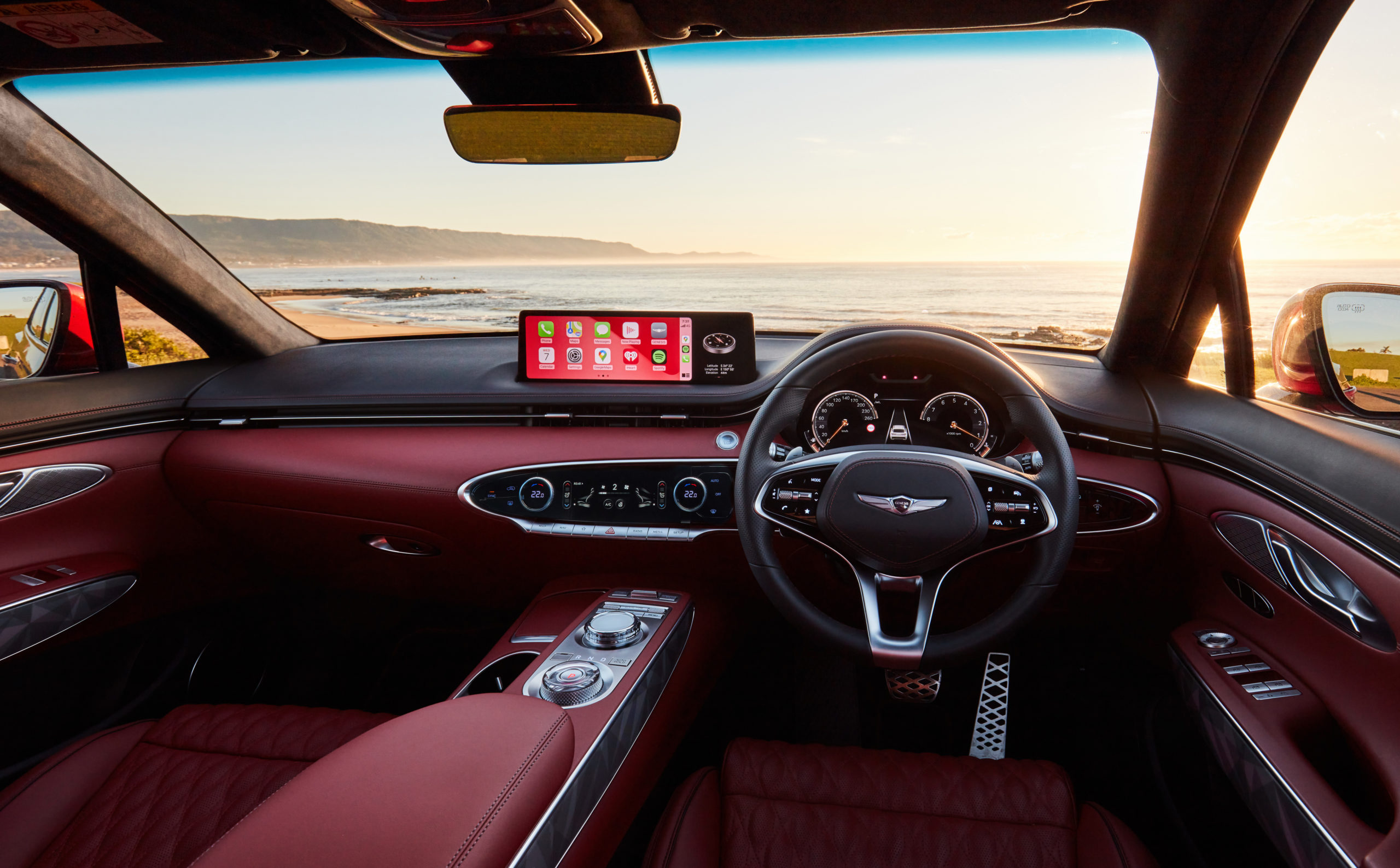 There's plenty of luxury and technology, including the 3D instrument panel and the rotary-dial gear selector, so it feels suitably special. Again, though, the 3D display won't be to everyone's taste (it can make some people feel car sick) and the rotary gear selector takes some getting used to, in large part because there's a rotary control for the infotainment system directly ahead of it.
In terms of seating, the front chairs are comfortable, supportive and look nice trimmed in leather. The rear seats are similarly nice to look at but there's a lack of rear legroom that compromises the GV70's practicality.
Is it good value for money?
The key for Genesis to establish itself in the highly-competitive Australian luxury market is to offer good value – well equipped models for less than their rivals. Too often new brands try to compete on equal terms with the established players and it typically doesn't end well.
With the GV70 threads the needle between undercutting its key competition without being cut-price and still coming generously equipped. The GV70 2.2D starts at $71,676 (plus on-road costs) which is more expensive than the Lexus NX300h Luxury (from $60,500) and Land Rover Discovery Sport R-Dynamic S diesel (from $69,110), but it is more affordable than the similar specification Audi Q5 40 TDI and BMW X3 xDrive20d (both from $74,900).
Would I buy one?
Having only sampled the GV70 2.2D I'd like to try the rest of the range before I make a definitive commitment on its merits against its more established competition. What is clear though is Genesis is finding its own voice, building unique models that reflect the brand's aspirations and Korean heritage.
Whether that's enough to secure Genesis' future locally is a matter of time.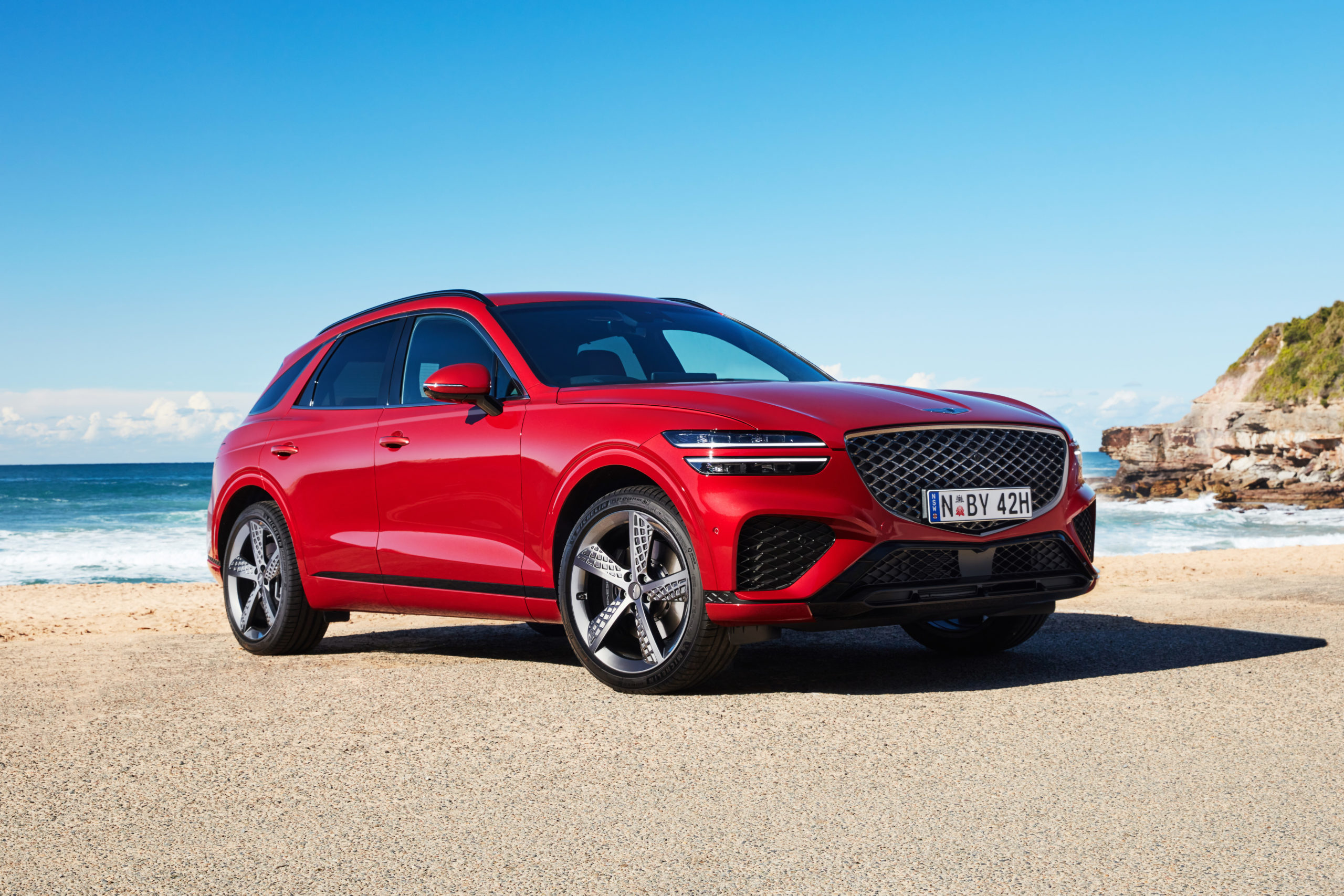 2021 Genesis GV70 2.2D price and specifications
| | |
| --- | --- |
| Price: | From $71,676 plus on-road costs |
| Engine: | 2.2-litre four-cylinder turbo diesel |
| Power: | 154kW at 3800rpm |
| Torque: | 440Nm at 1750-2750rpm |
| Transmission: | Eight-speed automatic, all-wheel drive |
| Fuel use: | 7.8L/100km |
| Wheels: | 21-inch alloys |
| Tyres: | 255/40 R21 |
| Length: | 4715mm |
| Width: | 1910mm |
| Height: | 1630mm |
| Weight: | 2080kg |
| 0-100km/h: | 7.9 seconds (claimed) |