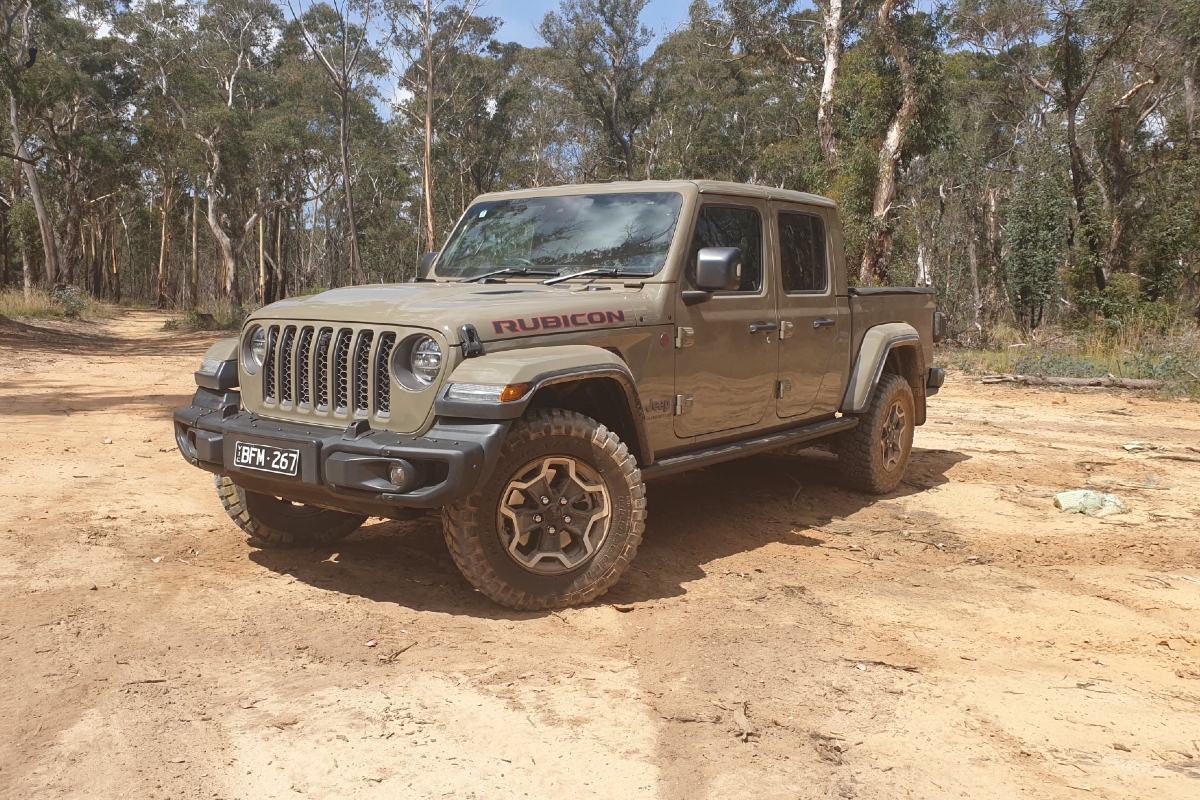 What is it?
The dual-cab ute for adventures. Jeep is a brand with a long history of building rugged off-roaders which Australians have embraced, but until recently it was missing an entry into this country's favourite segment – dual-cab utes.
The Gladiator changed that, arriving in 2020 to give the American brand a competitor to go up against the Toyota HiLux, Ford Ranger and Nissan Navara. Although, having said that, the Gladiator isn't trying to beat the HiLux, Ranger and co. at their own game, so instead of offering 'workhorse' models Jeep has focused on the highly-equipped, adventure models like the Rubicon we're testing here.
Put simply, the Gladiator is a ute variation of the brand's long-running Wrangler, which means it has excellent off-road pedigree and some clever functionality (which we'll explore later).
ROAD TEST: 2020 Jeep Grand Cherokee Trackhawk
Does it have any racing pedigree?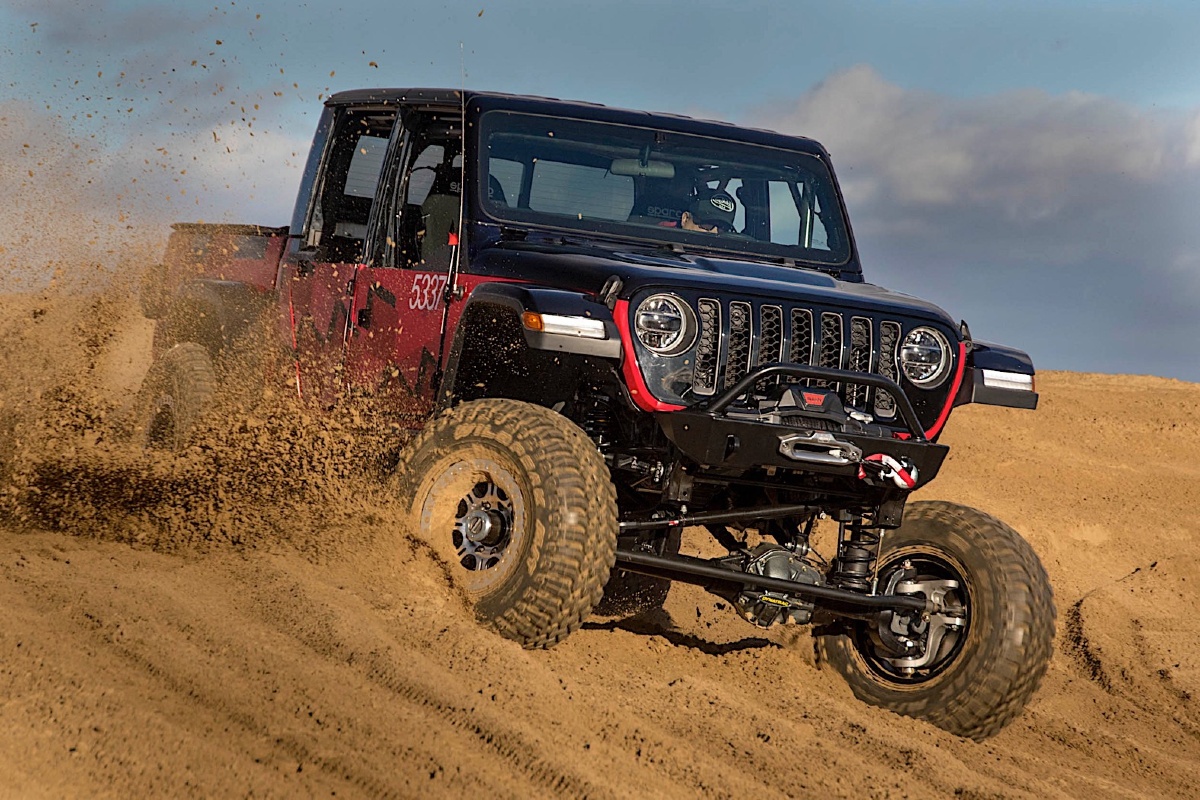 Yes, but not the typical kind. There is a history of Jeeps being used for the specialist sport of rock crawling – where cars are pushed to the limits across very rugged terrain. Jeep entered a specially-prepared Gladiator in the prestigious 'King of the Hammers' event back in 2019 with Stadium Super Truck star Robby Gordon to show off just how capable it can be, both in the sand dunes and crawling over rocks.
What's under the bonnet?
The engine of choice for the Gladiator is Jeep's dependable 3.6-litre V6 'Pentastar' petrol engine, rather than the more common turbo diesels you find in dual-cab utes. The good news about the Pentastar is it provides plenty of power, 209kW, but it does fall behind its rivals in terms of torque, offering 347Nm of pulling power; compared to 500Nm in the Ford Ranger Raptor and 450Nm in the Nissan Navara PRO-4X.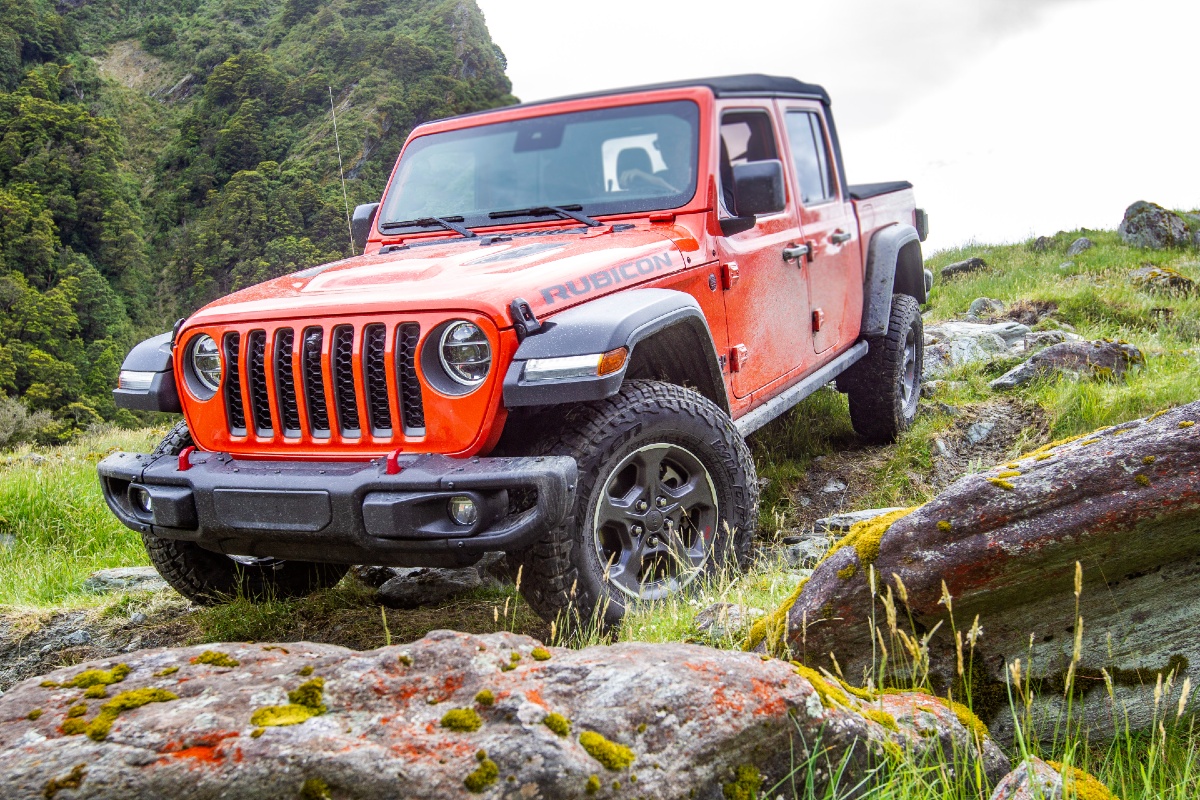 However, it's paired to an eight-speed automatic transmission that helps extract the best from it, so the Gladiator feels strong when you put your foot down. It could do with more torque to help it get off the mark better, but the flexibility of the engine and gearbox do the job both on and off-road.
The other issue with Jeep's decision to stick with a petrol engine rather than a diesel is fuel economy. The Gladiator's V6 is rated at 12.4-litres per 100km on the combined cycle, but that will be hard to achieve, especially with a load of people and equipment. It doesn't compare favourably to diesel competition too, with the Ranger Raptor's 2.0-litre twin-turbo diesel returning a claimed 8.2L/100km despite offering more torque.
How does it handle?
We were fortunate enough to test the Gladiator earlier this year before lockdowns swept the country, so we were able to put the Jeep through its paces both around town and in the bush.
There's no question Jeeps of the past have been, to put it politely, underwhelming on paved roads. The brand's off-road focus made for a slow, heavy and clunky urban driving experience – but no more. Jeep has made huge strides in the past decade to make its off-roaders – even the Wrangler and Gladiator – feel more at home on tarmac.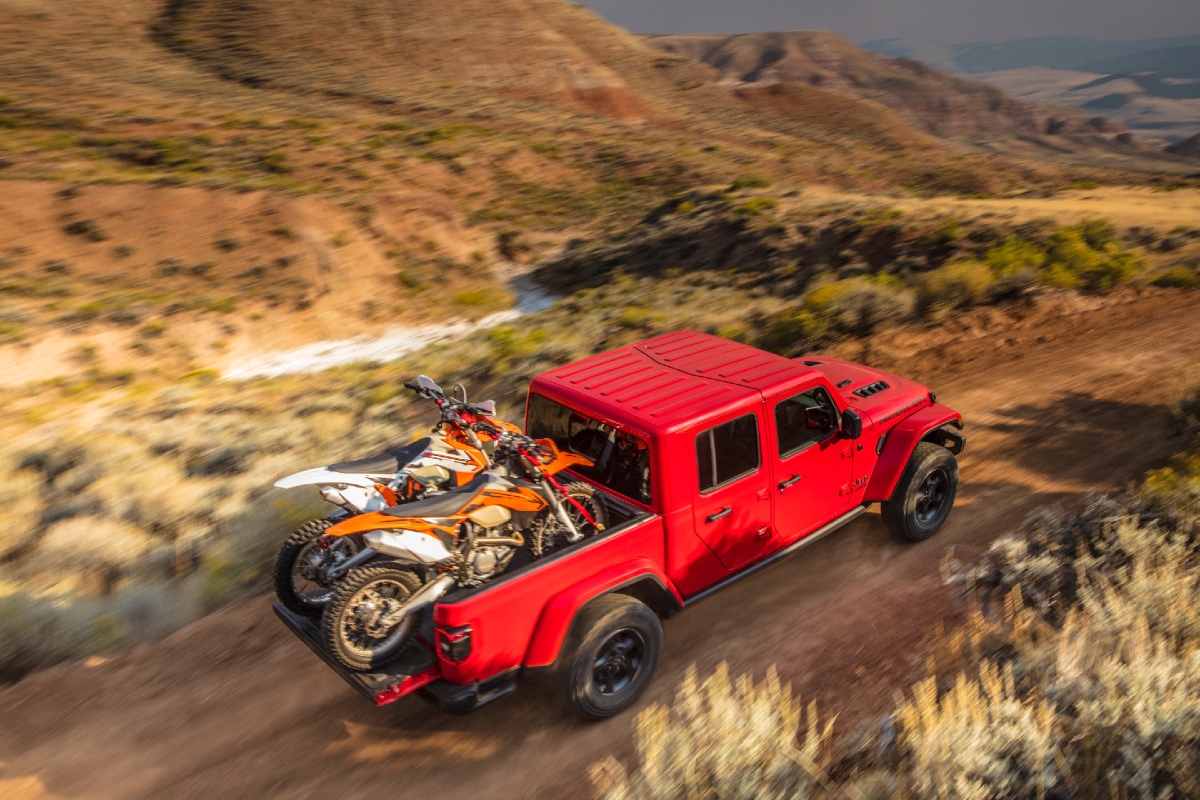 The Gladiator still feels its size – it's 2243kg and 5.5m long – but it responds to inputs with more urgency that its predecessors which makes it much easier to live with every day. Where it really shines, though, is when you head into the wilderness.
While based on the Wrangler, Jeep has given the Gladiator its own unique rear suspension set-up. It gets some 'brand name' off-road equipment including Fox shock absorbers and Dana axles (front and rear), as well as electronically-disconnecting sway bars and a 4:1 transfer case, that make it suitably capable for a Jeep.
We put the Gladiator through its paces in a variety of conditions – rocks, ruts, climbs and mud – and it had little trouble with any obstacle. It offers 249mm of ground clearance, can wade in up to 760mm of water and has approach, breakover and departure angles of 40.7-, 18.4- and 25.1-degress respectively. Put simply, even a relative-novice would have little trouble tackling some off-roading in the Gladiator.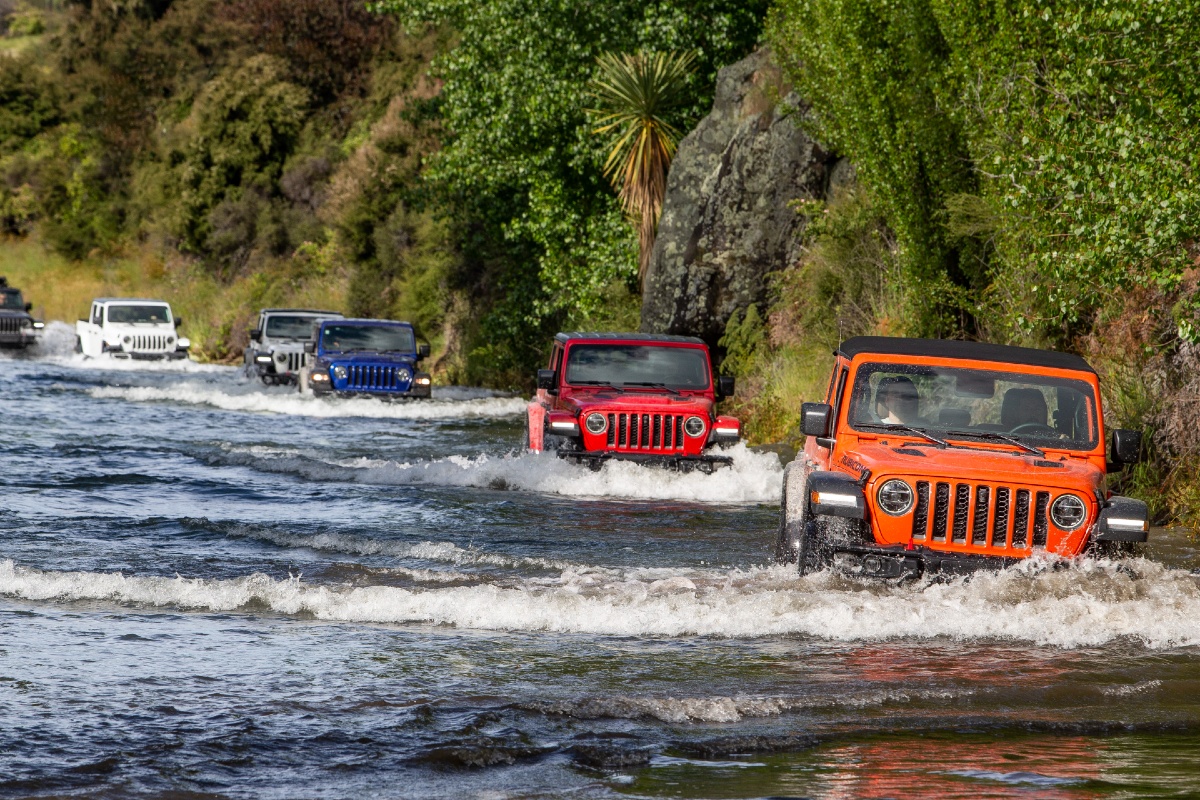 The trade-off though, is a less-than-stellar payload of just 693kg which means the Gladiator isn't ideal for tradesmen that need a hard-working ute during the week – even if they like its ability to play on the weekends.
Where would you most like to drive it?
For all of its improvements on-road the Gladiator is at home off-road so that's where we'd really love to go exploring with it. It would be a fun vehicle to take through the Australian outback, but if we had our choice we'd probably take it to the US desert to play in the sand dunes and climb over rocks.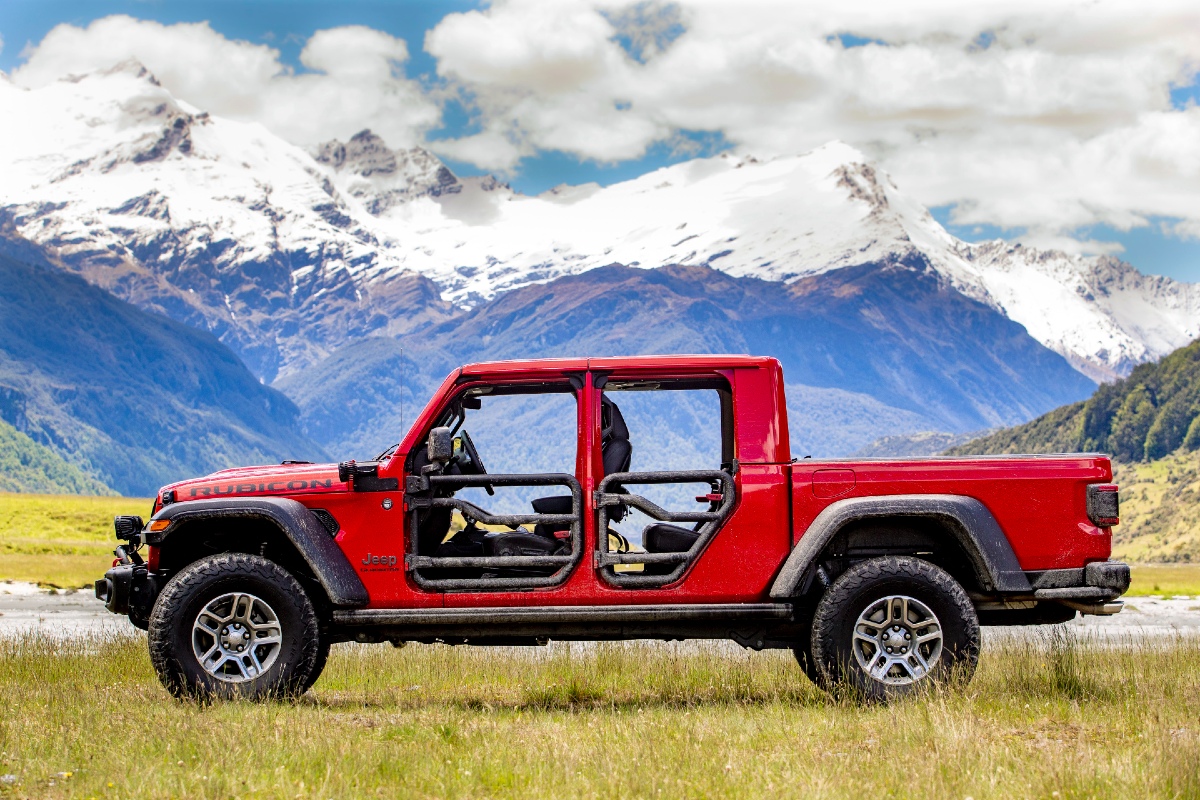 What's the interior like?
This is another area of major improvement for Jeep, offering up much better presented and higher quality cabins than previous years. It's still got plenty of harder plastics and large, heavy-duty switchgear but with good reason. It's because the Gladiator is very similar to the Wrangler cabin both in terms of design and practicality – specifically the ability to remove the roof and doors.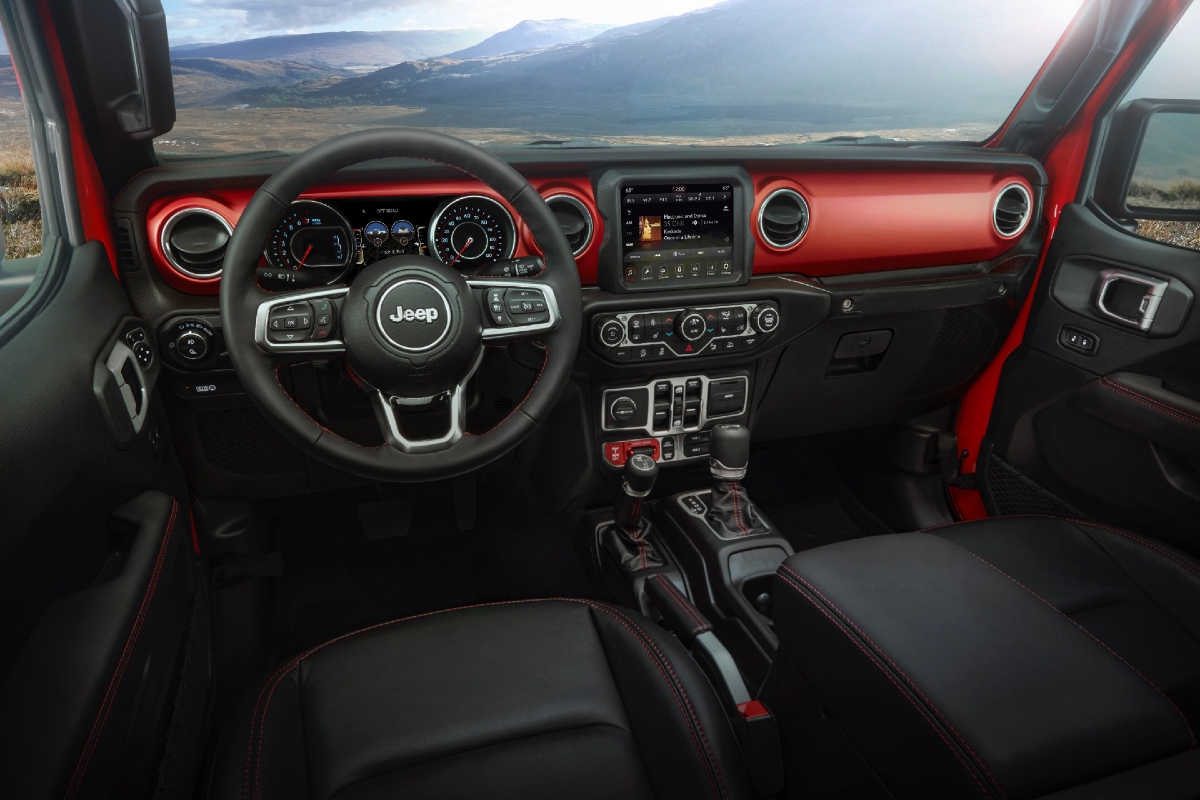 You can make your Gladiator a convertible or a complete open-air experience (although the later is only for off-road use for obvious safety reasons), which means the cabin has to be capable of holding up to the elements. It's a unique trait for a dual-cab ute so it gives the Gladiator something to separate it from the pack.
Is it good value for money?
The entire dual-cab ute market has been on the rise in the past decade, with plenty of utes now costing more than $50k and the likes of the Ram 1500 and Chevrolet Silverado 1500 hitting north of $100k. Regardless, at $76,950 (plus on-road costs) the Gladiator Rubicon is an expensive proposition given it's a 'lifestyle' ute rather than a 'workhorse'.
That price lines it up against the best of the ute market – the Ranger Raptor (from 79,390), HiLux Rogue (from $70,200), Navara PRO-4X Warrior (from $67,490) and Volkswagen Amarok W580 (from $71,990) – which means it faces stiff competition for buyers.
Would I buy one?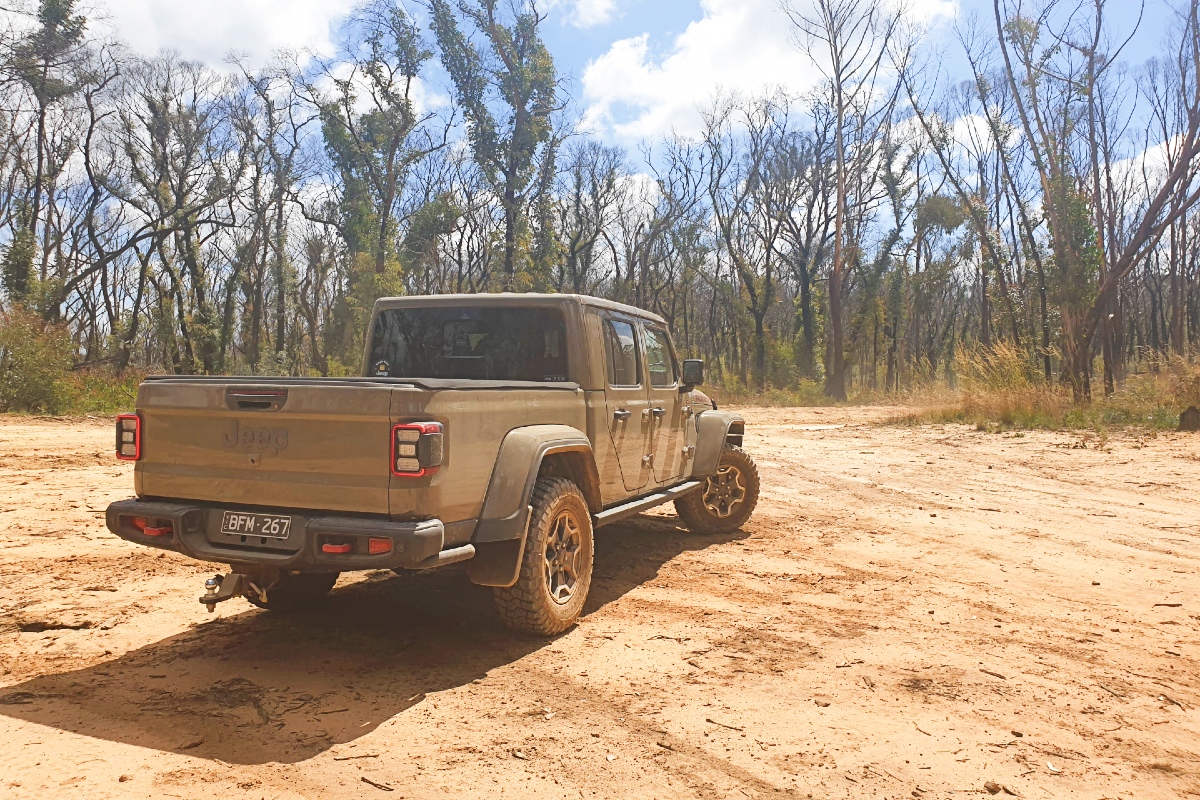 Despite the highly-competitive high-end ute market I would certainly have the Gladiator Rubicon on my short-list if I was after a dual-cab for fun as much as practicality. This would be an ideal vehicle for someone who needs a ute for light duties during the week but likes to get way off the beaten track on weekends.
2021 Jeep Gladiator Rubicon price and specifications
| | |
| --- | --- |
| Price: | From $76,950 plus on-road costs |
| Engine: | 3.6-litre V6 petrol |
| Power: | 209kW at 6400rpm |
| Torque: | 347Nm at 4100rpm |
| Transmission: | Eight-speed automatic, four-wheel drive |
| Fuel use: | 12.4L/100km |
| Wheels: | 17-inch alloys |
| Tyres: | 255/75 R17 |
| Length: | 5591mm |
| Width: | 1894mm |
| Height: | 1909mm |
| Weight: | 2242kg |
| 0-100km/h: | No official claim |