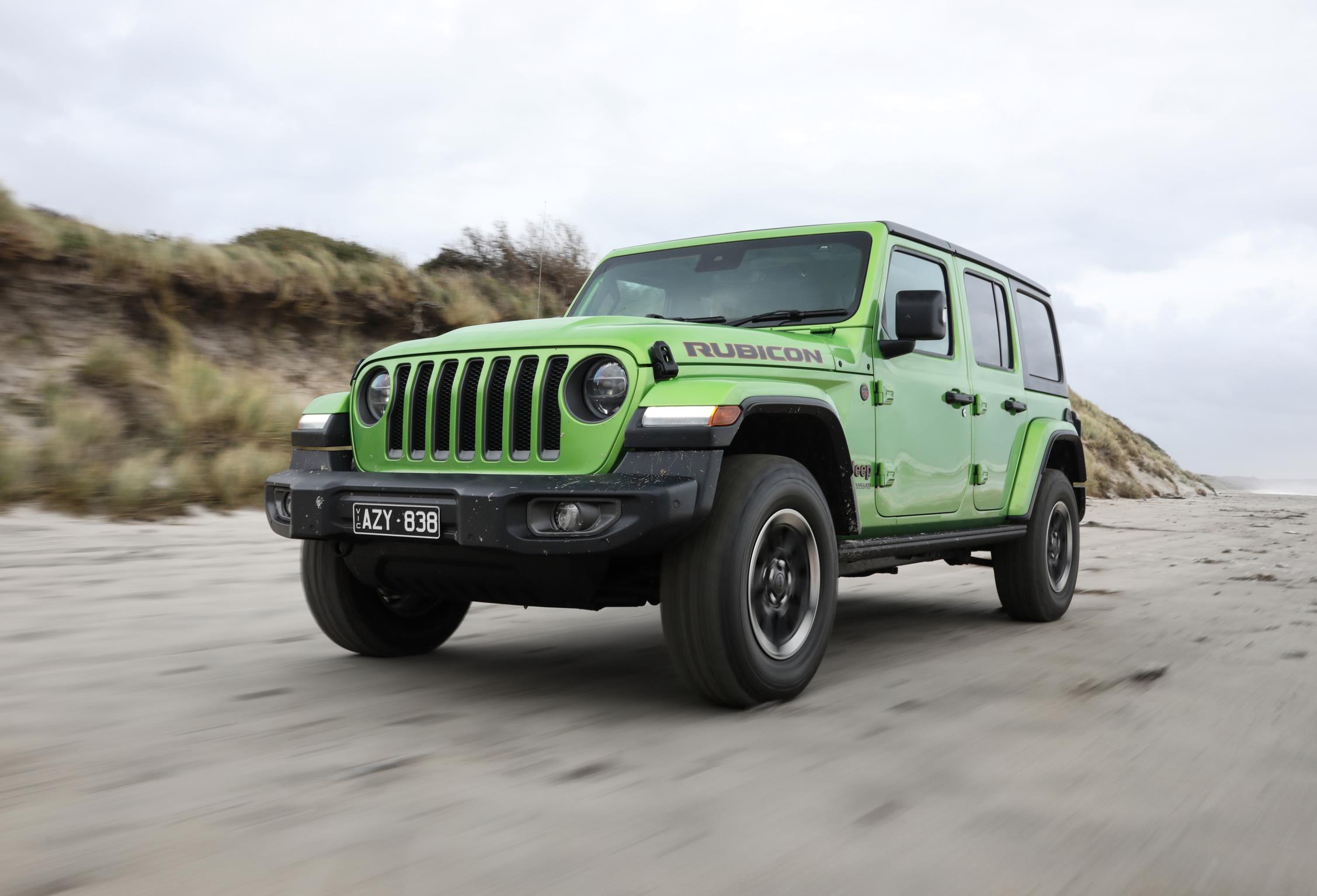 What is it?
A different take on performance than we've covered so far on Torquecafe.com. The Jeep Wrangler is the ultimate in off-road performance, one of the most capable vehicles you can buy if you want to climb over rocks, drive through rivers and scale mountains.
Does it have any racing pedigree?
The Wrangler isn't the kind of vehicle you'll see racing at Bathurst, Le Mans or even Baja. Instead the Wrangler is more at home challenging itself and the driver in the most difficult scenarios you feel like tackling.
What's under the bonnet?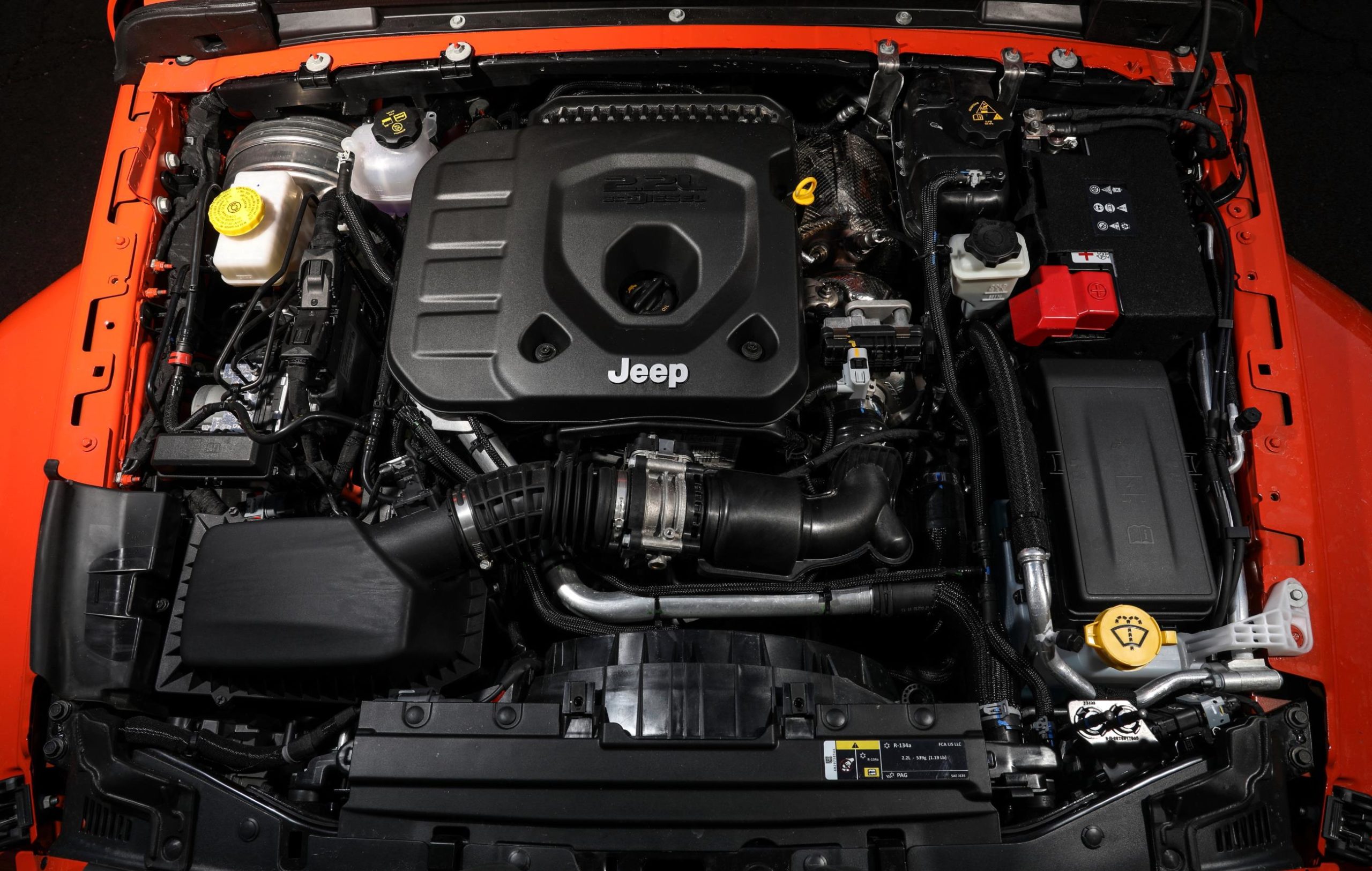 One unique element of the Wrangler Rubicon model we're testing here is it's available with the choice of either the standard 3.6-litre V6 petrol engine or a 2.2-litre four-cylinder turbo diesel. While the petrol is a nice engine with plenty of power, the diesel is the pick thanks to its torque advantage and superior fuel economy.
The turbo diesel makes a modest 147kW of power but a meaty 450Nm of torque, which is handy for motivating a substantial off-roader than tip the scales at more than 2000kg. All that pulling power makes relatively light work of the Wrangler's size, offering up good performance for this type of vehicle. It won't win any traffic light drag races (not that we condon that sort of thing) but the diesel engine is strong enough to get the job done.
How does it handle?
One of the biggest criticisms of the previous Wrangler was its rather average on-road manners. While it has always been a dependable off-roader, living with a Wrangler around town could be hard work thanks to heavy, slow and vague steering, a ride tuned for rock climbing not school runs and plenty of cabin noise.
The good news is the all-new JL Wrangler has improved all of those areas significantly. There's still noticeable wind noise thanks to its angular design and tyre roar from the 32-inch rubber, but the cabin feels better insulated than before – even though you can literally remove the roof and doors if you prefer and open-air motoring experience.
It's on-road behaviour is better too. The steering is still slower than your average SUV but it's more direct and lighter in this new model, making it easier to navigate traffic and car parks while still providing the low-speed accuracy you need to dodge rocks and ruts.
Where would you most like to drive it?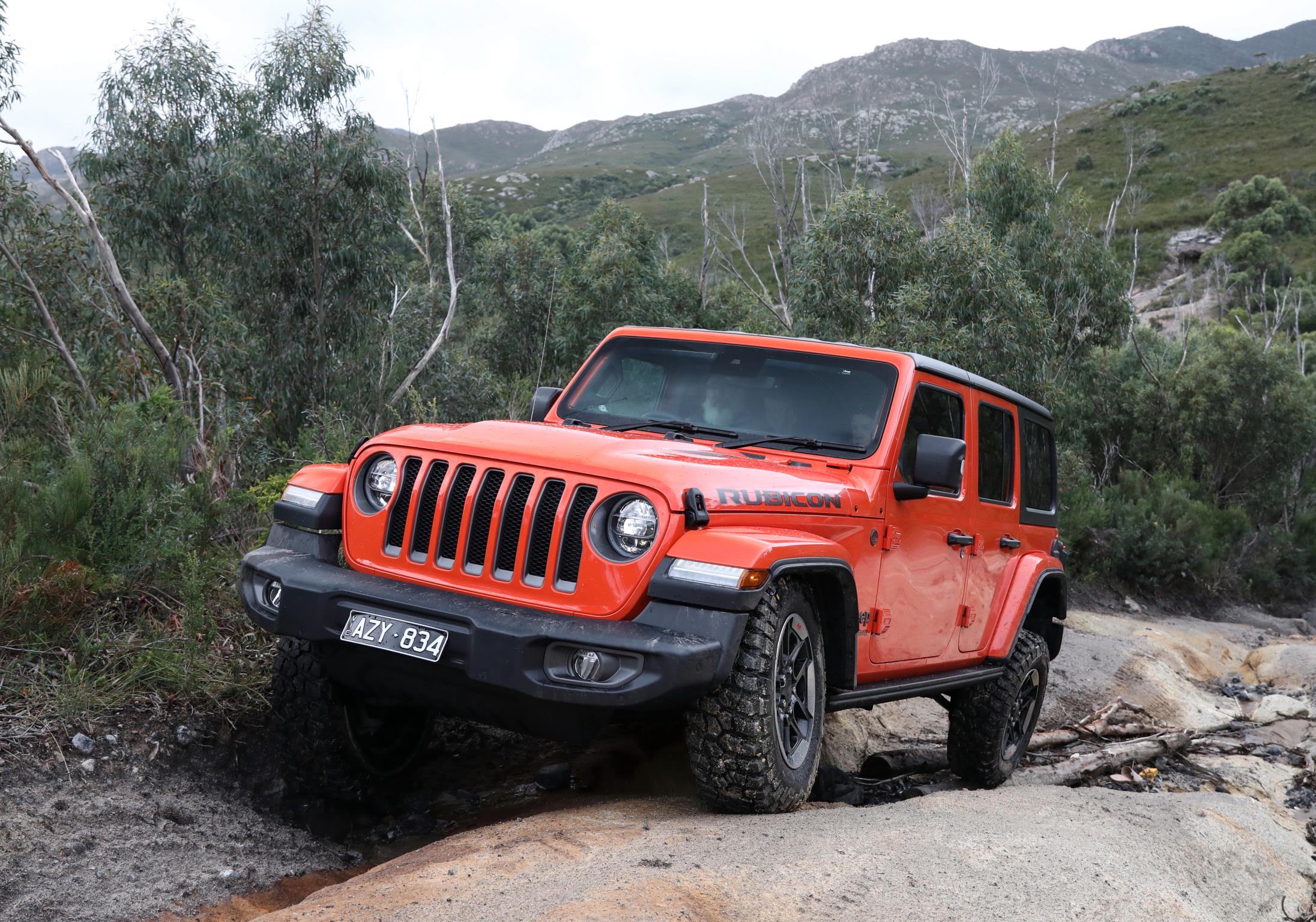 Anywhere. The Wrangler is most at home away from sealed roads. It's the perfect adventure vehicle to take you away from the city and deal with whatever you face – sandy beaches, rocky mountains or muddy rivers.
It has an excellent low-range four-wheel drive system, including Tru-Lock front and rear locking diffs, so it can find traction in some unlikely places. The suspension and big tyres are able to handle bumps of any shape and size, whether that's a rock or a speed bump, and make for an incredibly capable off-road machine.
What's the interior like?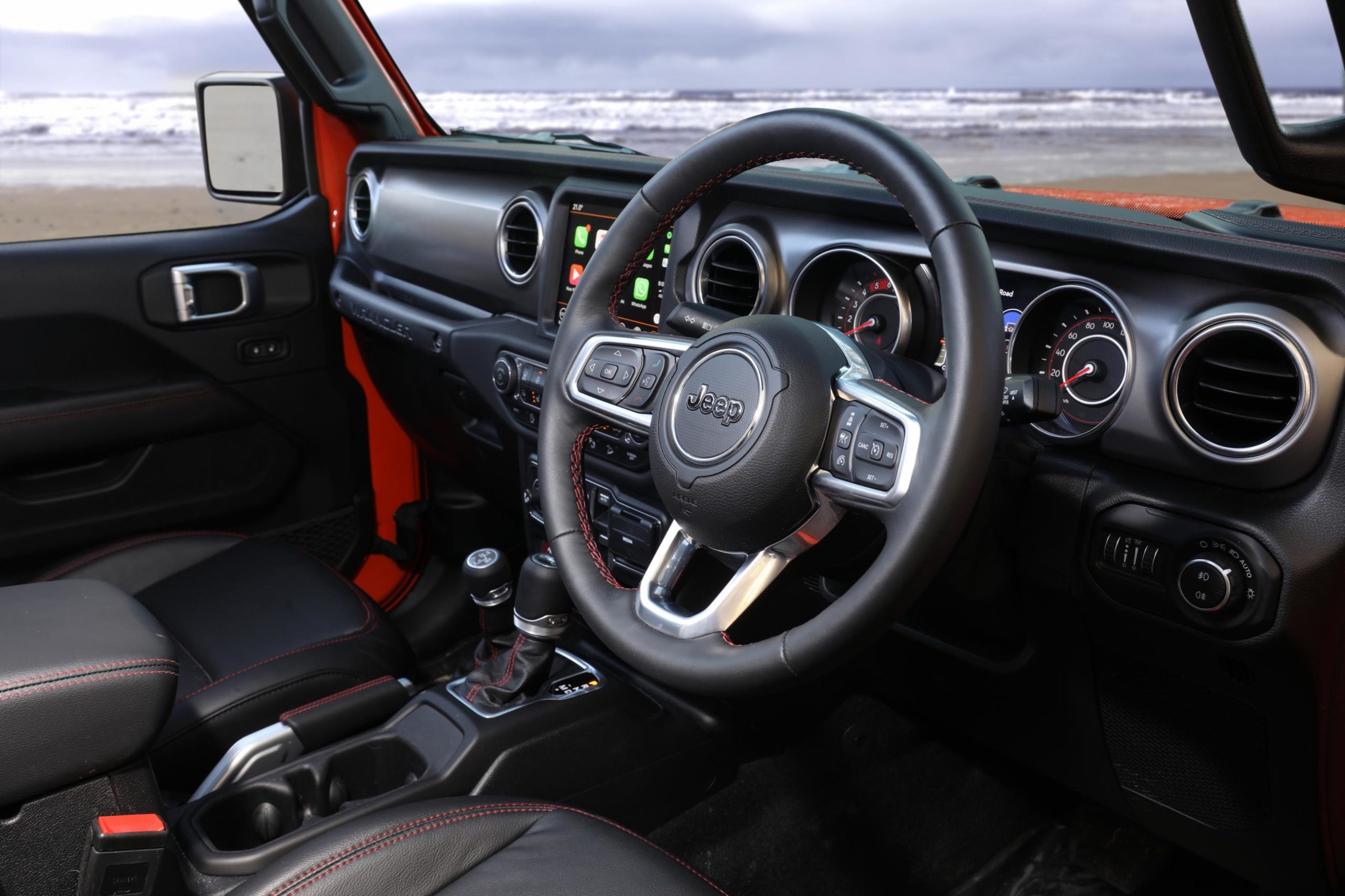 The cabin design and execution is another area where this new-generation Wrangler makes a leap forward. Whereas the old model was filled with cheap-looking plastics and was more utilitarian than stylish, this new model manages to retain the hard-wearing nature but add some panache.
Some of the materials used look and feel a bit hard but that's to be expected in a vehicle that can literally lose its roof, it needs to be rugged and capable of handling the elements at times. But the key touch points, especially in the Rubicon have some nicer trim, such as the leather-wrapped steering wheel and seats. There's also a new infotainment system that includes modern functionality like Apple CarPlay and Android Auto, and the sound system is respectable.
But my favourite design element are the so-called 'Easter Eggs' Jeep has hidden around the car. There's a small silhouette of the original Willys Jeep in the corner of the windscreen in a nice nod to the Wrangler's heritage; as well as dozens of others all around the car.
Is it good value for money?
The Rubicon diesel is the pinnacle of the new Wrangler range, and that's reflected in its starting price of $68,950 plus on-road costs. That's a lot of money for a Jeep given the brand's recent troubles with recalls in recent years, but it must be pointed out that at a local level Jeep Australia has made several important strides in this year. Not the least being introducing a five-year warranty on all new models and better after-sales service.
And the Rubicon is well equipped for the money with standard items including, but not limited to, a nine-speaker Alpine premium audio system, 8.4-inch infotainment touchscreen, navigation, remote start, autonomous emergency braking, adaptive cruise control and LED lights.
However, the fact this new Wrangler only scores a three-star ANCAP crash rating cannot be overlooked. It lost points in the crash testing process due to poor body structural integrity, which must be factored into your consideration when you buy this car.
Would I buy one?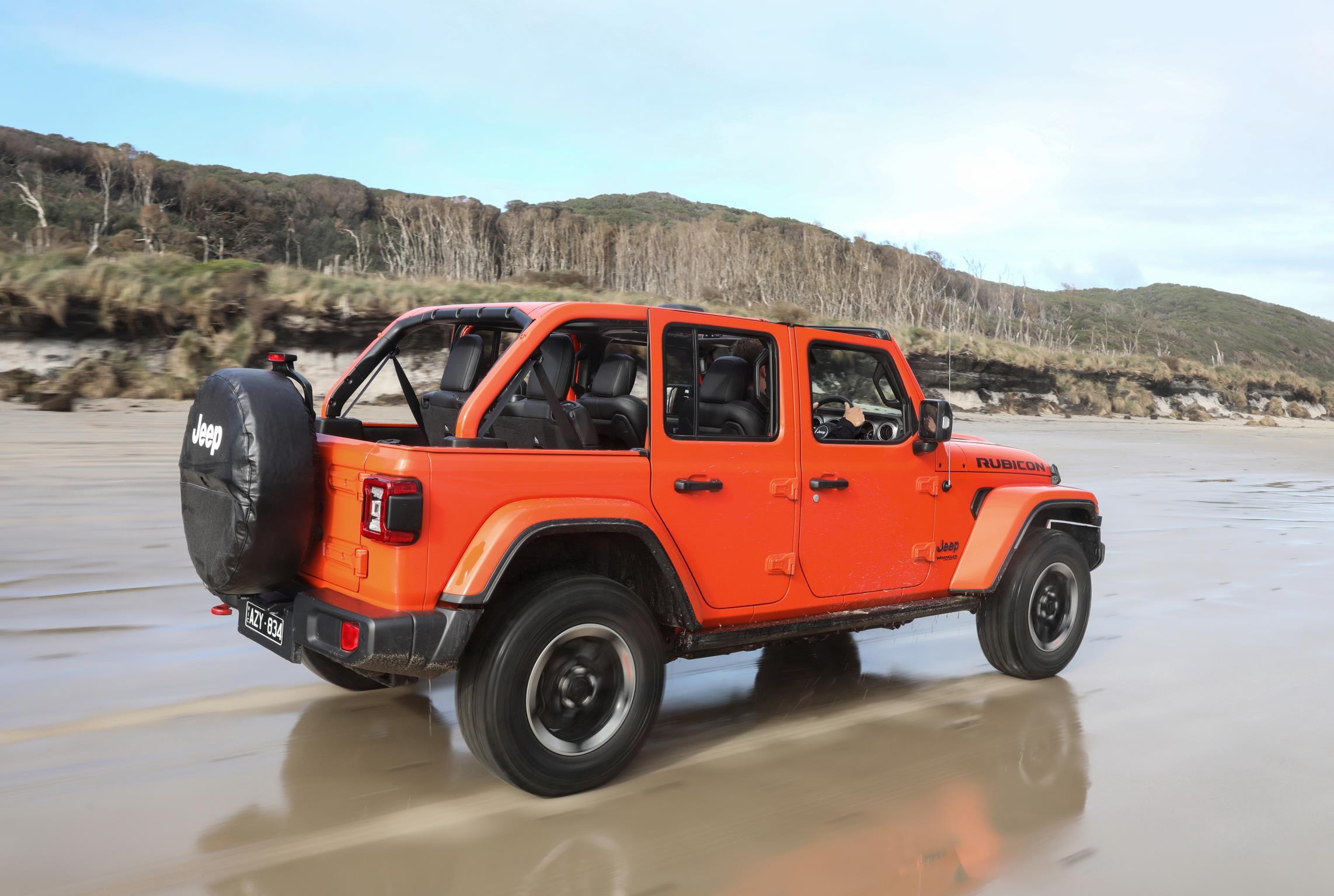 The safety question is one only each individual can answer. Could it be safer, yes, in 2020 every car company should be capable of making every vehicle achieve a five-star rating, but do I consider it an unsafe vehicle? No, so for me personally it's not a deal-breaker.
And that's because there's so much else about the Wrangler that is really impressive. The improvement in on-road behaviour and cabin presentation add to its core appeal which it hasn't lost – the ability to go anywhere. For that reason I'd definitely have one in my garage for those weekends when you want to leave the civilised world behind and get back to nature.
2020 Jeep Wrangler Unlimited Rubicon specifications 
| | |
| --- | --- |
| Price: | From $68,950 plus on-road costs |
| Engine: | 2.2-litre four-cylinder turbo diesel |
| Power: | 147kW at 3500rpm |
| Torque: | 450Nm at 2000rpm |
| Transmission: | Eight-speed automatic, four-wheel drive |
| Fuel use: | 7.5L/100km |
| Wheels: | 18-inch alloys |
| Tyres: | 32-inch BF Goodrich Off-Road |
| Length: | 4882mm |
| Width: | 1894mm |
| Height: | 1848mm |
| Weight: | 2046kg |
| 0-100km/h: | N/A |