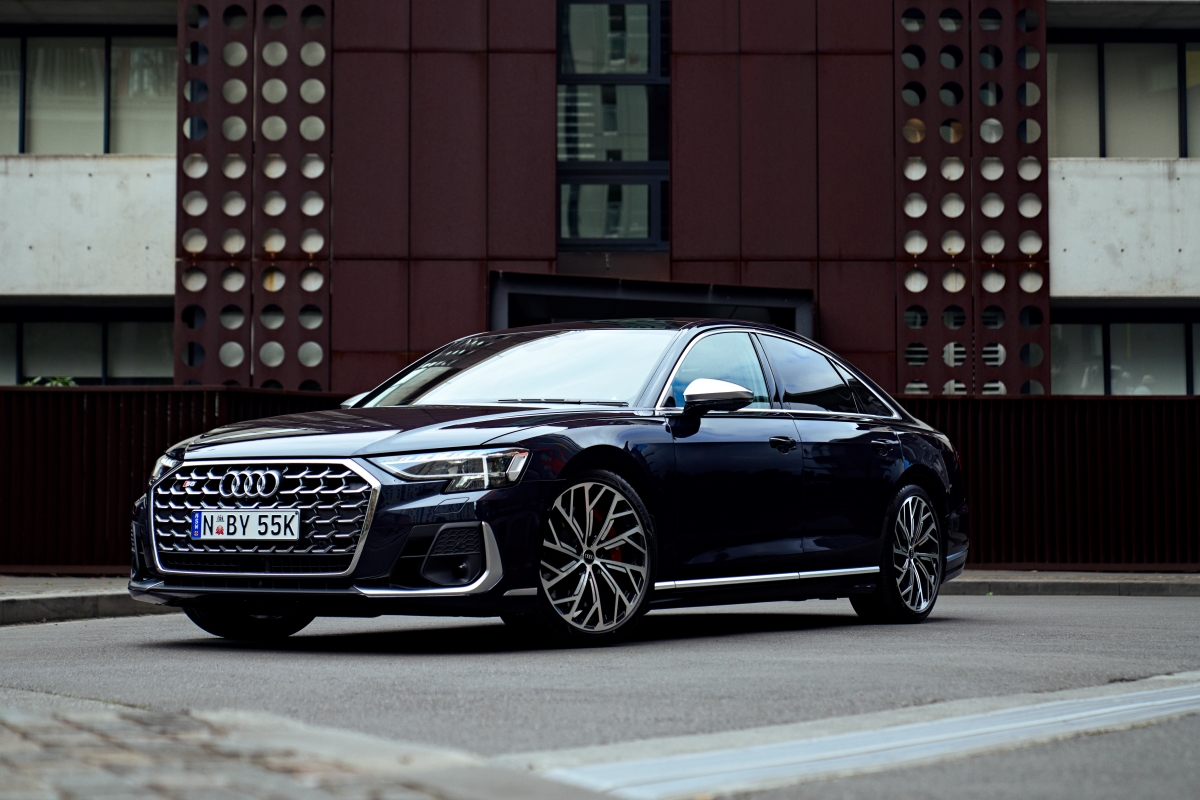 What is it?
A sports sedan disguised as a limousine. While Audi has plenty of fast family-sized vehicles – RS4 Avant, RS6 Avant, RSQ8 and e-tron GT to name a few – there's still something special about the S8.
This is the most spacious of any the brand offers and is the one that has almost equal appeal for front and rear seat passengers thanks to its combination of performance and luxury. This latest generation S8 arrived in Australia this year to give those not wanting to make the switch to an SUV something sizable and special.
Or as Audi Australia managing director put it more eloquently, the S8 is a car "revered by many, but only owned by a few."
Does it have any racing pedigree?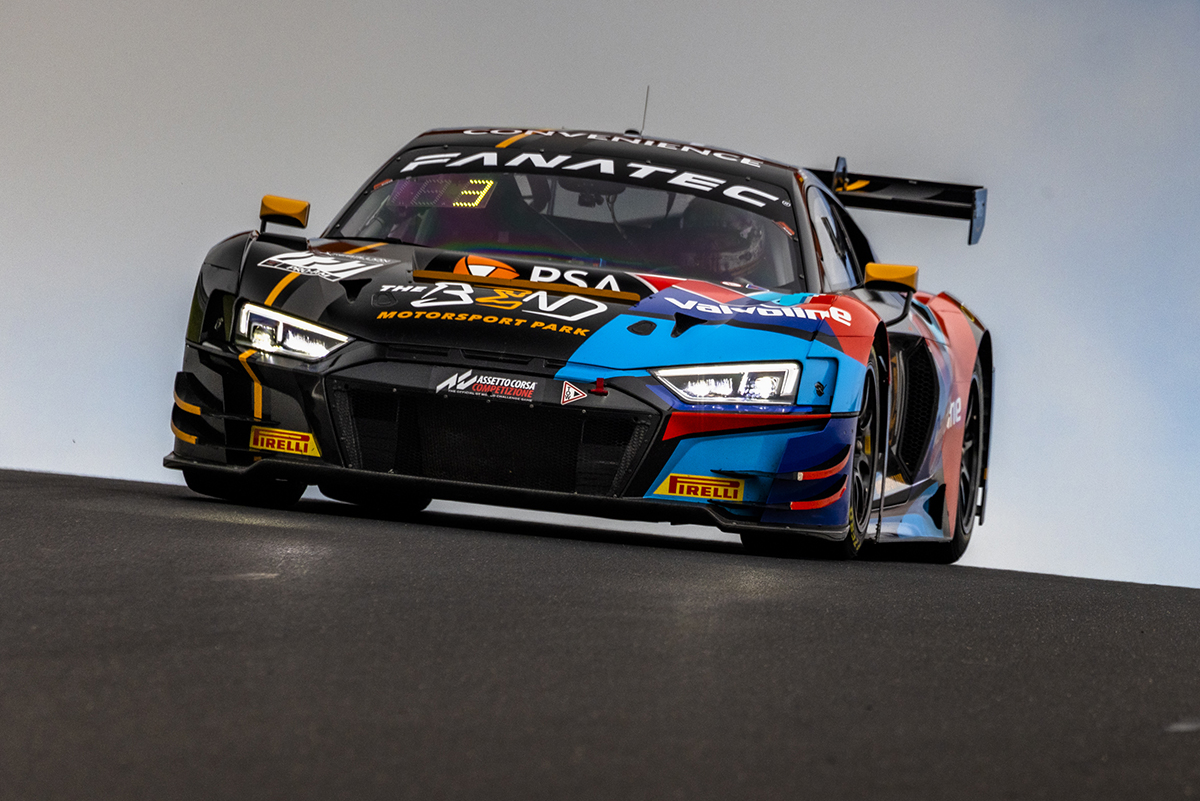 There isn't a lot of need in motorsport for such a big vehicle so the S8 isn't as steeped in heritage as other Audi models like the R8 and A4. However, there is a cult following for the S8 because of its role in the 1998 film, Ronin. The film starred Robert DeNiro and Jean Reno but the S8 played an important role in what is widely considered one of cinema's best car chases.
Which shouldn't come as a complete surprise, because Ronin was directed by John Frankenheimer, who directed arguably the best motor racing movie of all-time, Grand Prix, so the late film maker knew how to make cars look exciting on screen.
What's under the bonnet?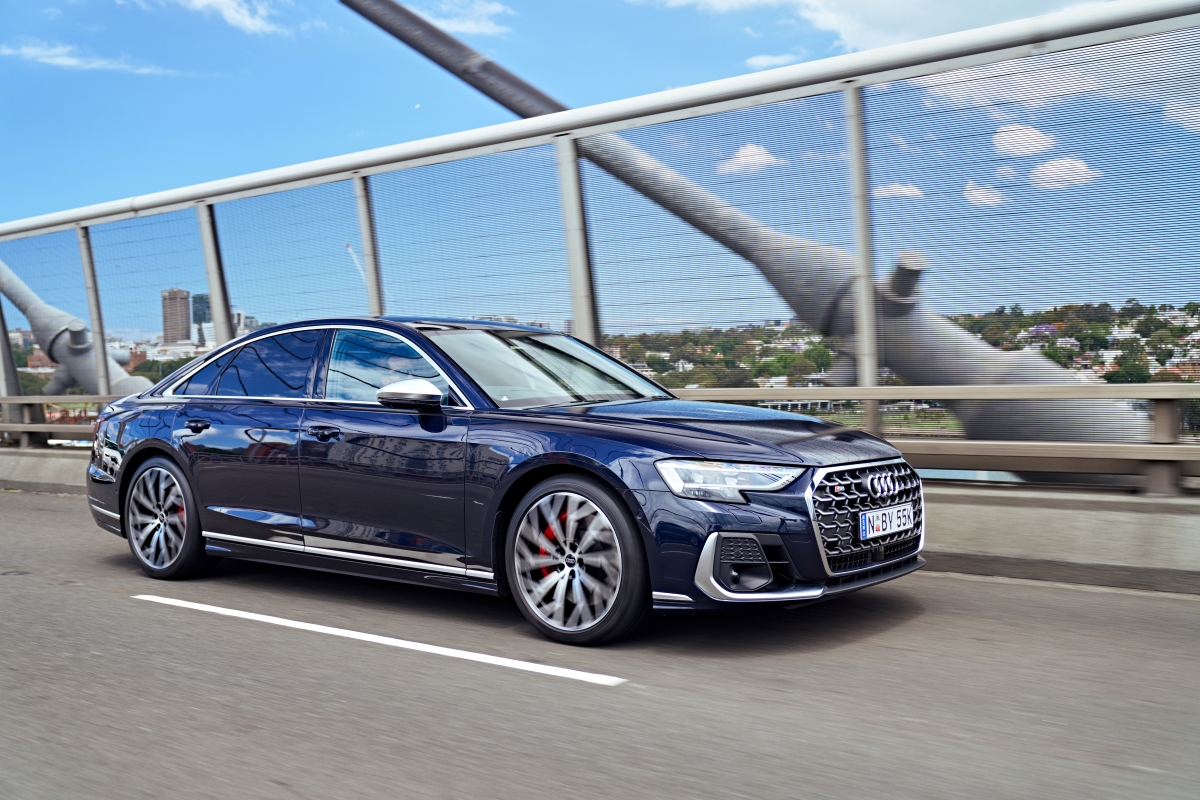 Motivation for the latest generation S8 comes from a 4.0-litre twin-turbo V8 petrol engine that makes a very healthy 420kW of power and 800Nm of torque, and is supported by a 48-volt mild hybrid system.
It's an utterly brilliant engine, providing immense performance despite the S8 being a genuine limousine in terms of size and space. The official claims say it can run 0-100km/h in just 3.8 seconds and has a limited top speed of 250km/h.
While we can't legally test those claims on the public road, no matter the conditions the S8 feels supremely rapid. This is one of those cars that defines 'effortless performance' because no matter the circumstances the S8 always feels ready to give more.
One somewhat inevitable consequence of putting such a powerful engine in such a large vehicle is a thirst for premium unleaded. The mild hybrid definitely lives up to its name, and cannot provide a significant boost to its fuel economy, which is officially rated at 10.5-litres per 100km (but we saw numbers in the mid-teens during our testing).
How does it handle?
To the untrained eye this is a bloated luxury sedan, the kind of car that's designed for passengers, not the driver. And to a certain degree that's true, because this is a very comfortable car to be chauffeured around in, with a surprisingly compliant ride on its 21-inch alloy wheels.
But largely thanks to the clever predictive active air suspension – which uses sensors and a video camera to adapt to the road conditions – the S8 is a genuine sports sedan with an engaging driving character.
Even on winding back roads the S8 felt assured and highly responsive when we pushed it to its limits. While it will never be as agile as a compact RS3 or S4, the way this big machine turns and hangs on when cornering is deeply impressive.
Where would you most like to drive it?
The beauty of the S8 is there aren't too many places you wouldn't want to drive it. This is a car that can easily and comfortably take you to the office every day, but is also just at home being pushed along on a challenging ribbon of Australian rural road.
What's the interior like?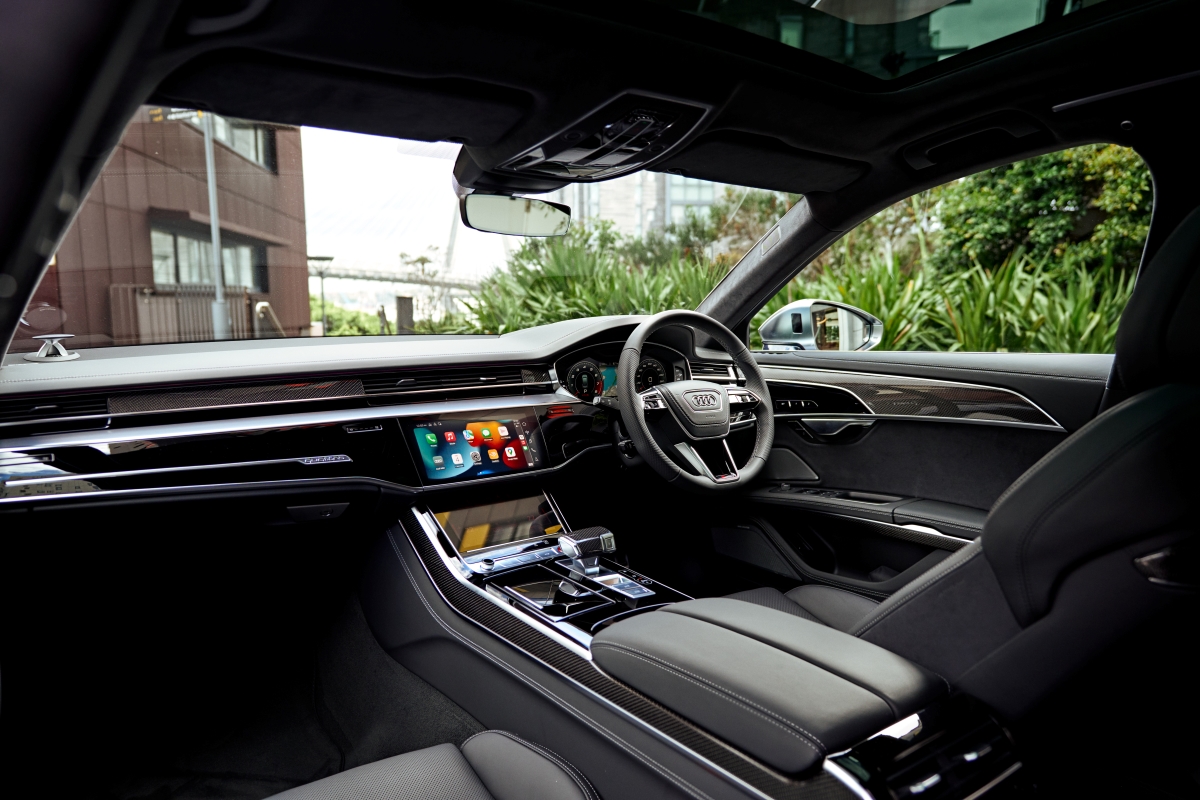 As you'd expect from an Audi, which is a brand with a reputation for class-leading interior design, the S8 is a truly opulent vehicle. There's a suitable blend of modern technology and traditional creature comforts.
There are high quality materials used throughout, including Valcona leather and dark brushed aluminium and carbon fibre-like inlays, which add to the sporty feeling of the Audi Sport model.
Those in the rear get treated just as well as those in the front, which isn't something you can say about every car – even luxury ones. But in the S8 those in the back get reclining seats and there's quad-zone climate control.
Even getting in is a treat, with the air suspension raising by 50mm when the door handle is pulled, which makes climbing in and out easier.
This is one of the few cars we've tested that we'd be just as happy to be driven as to drive.
How much does the Audi S8 cost?
The A8 range starts at $202,700 for the standard 3.0-litre V6 turbo diesel model, rising to $222,700 for the A8 long-wheelbase variant. The S8 naturally tops the range, priced from $273,400 (plus on-road costs).
Would I buy one?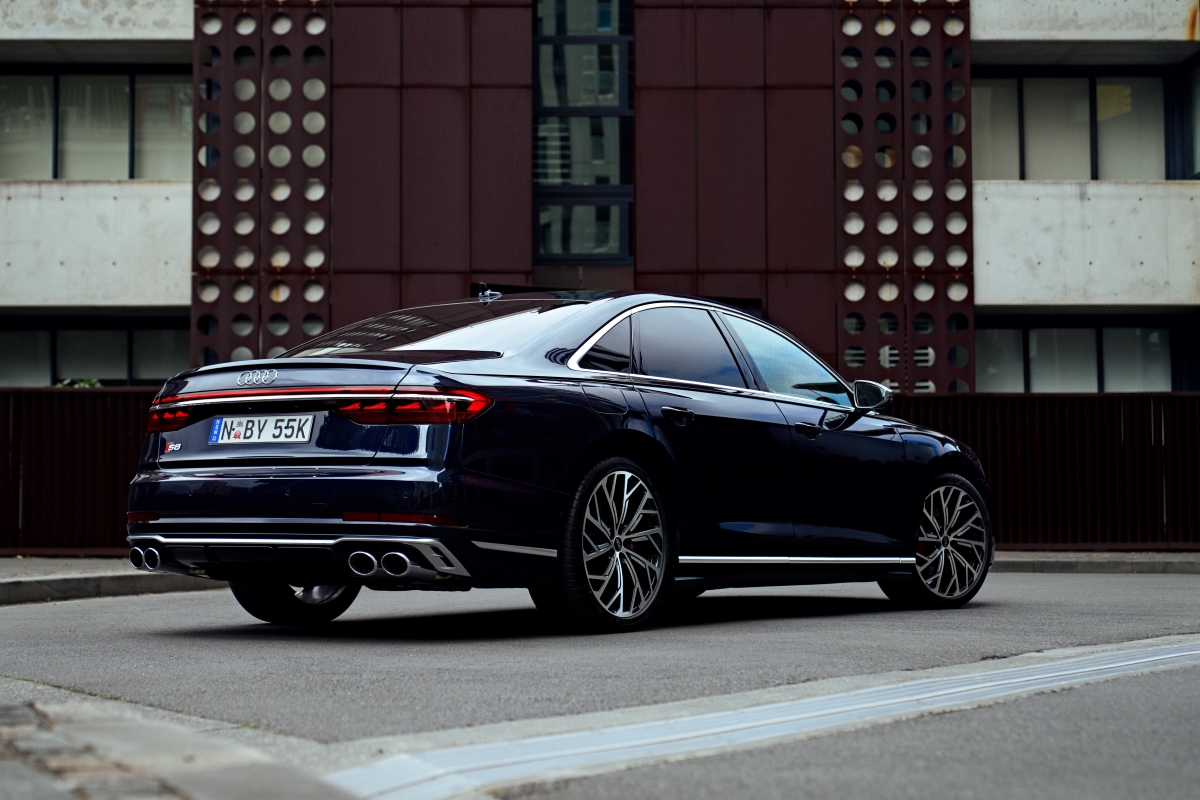 It's not the first Audi you'd probably think to have your driveway, but there is just so much to like about the S8. While the likes of the RS8 and RS e-tron GT are faster and more dynamic, the S8's combination of performance, space and opulence make it hard to deny.