Nick Heidfeld races for BMW, Williams, Sauber and Jordan during his Formula 1 career – but it turns out he's a Porsche man at heart.
The German recently took delivery of his fully-restored Porsche 959 Sport for Porsche Classic. Heidfeld bought the car in 2017 with only 4138km on the clock, but sent it for a full restoration to ensure it was in peak working condition.
With good reason too, this is a special car. The 959 was born out of the company's Dakar Rally wins and features a twin-turbo flat-six engine and all-wheel drive that made it Porsche's ultimate '80s supercar.
Only 292 examples of the 959 were built and Heidfeld's Sport is even rarer, with only 29 examples of the lighter, more powerful model. The Sport had larger turbochargers and ditched the self-levelling suspension, air-conditioning, central-locking and even the right-hand side mirror to save weight.
"I've had the privilege of driving many high-performance cars, but driving this high-tech legend is something special for me," Heidfeld explained. "I was a teenage car fan in the late 1980s, and to me this Porsche was always extraordinary. At the time, the 959 was the fastest production car in the world and by far the most advanced. So even today, it doesn't drive like a 30-year-old car, but like a much more modern vehicle."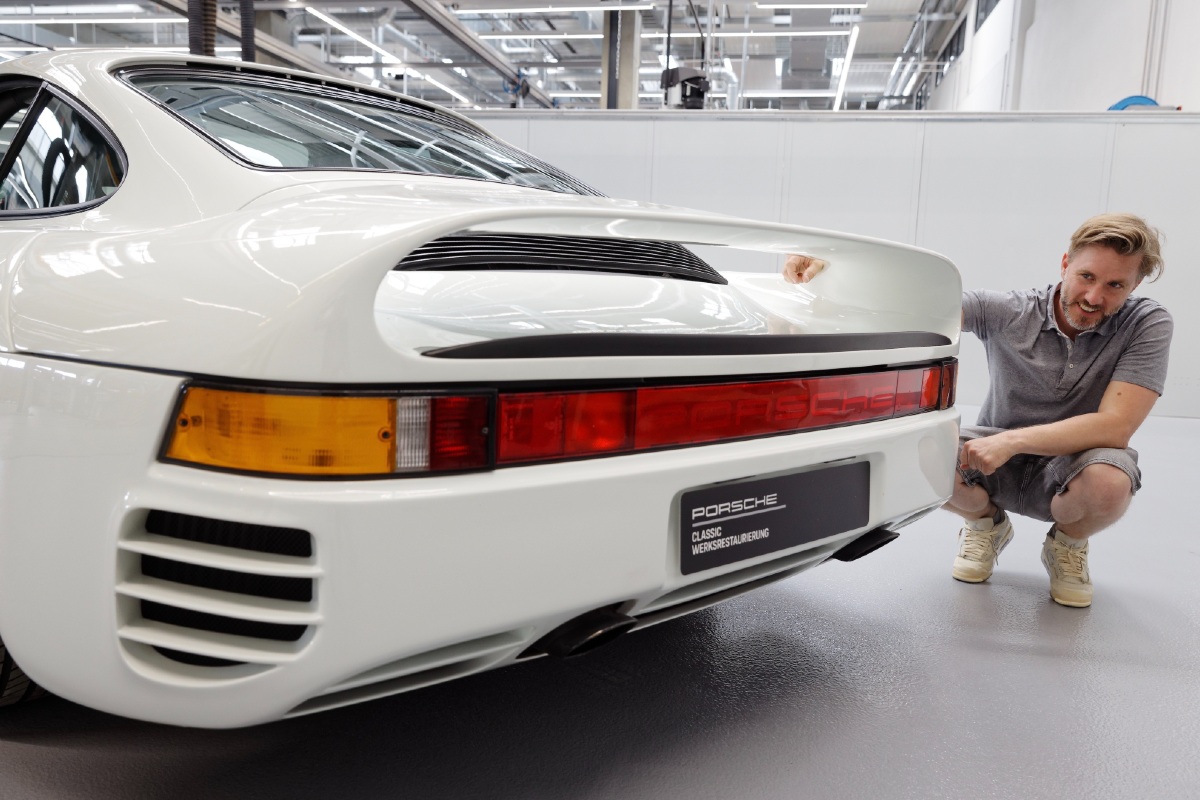 Uwe Makrutzki, Head of Factory Restoration at Porsche Classic, explained why such a low-milage example of the car needed such a comprehensive restoration. Heidfeld's car actually had a modified engine management system, something the Porsche Classic team was able to correct.
"If such a technologically innovative car is not driven regularly, storage damage is, unfortunately, unavoidable," Makrutzki said. "The powertrain and chassis have to be overhauled in their entirety; experience has shown that any reduction to the scope of work leads to problems down the road."
It turns out, most of the 959 have been treated by Makrutzki and his team over the years as owners look to keep the cars in the best condition possible given how rare they are.
"Almost all 959s have been with us at least once in their life," said Makrutzki. "So we have had a lot of practice. Thanks to the highly complex technology, however, a 959 overhaul is always a very special and wonderful mission."