TCR (Touring Car Racing) has exploded in popularity around the world. Not only does this category form the basis of the World Touring Car Cup but also successful domestic series including the just-concluded inaugural TCR Australia.
There are several factors for its growth but not least of which are the cars the racers are based on. Hot hatches are popular around the world – unlike domestic touring car formats like Supercars and DTM that rely on bigger models – and are a key battleground for some of the world's biggest manufacturers.
Alfa Romeo, Audi, Honda, Hyundai, Peugeot, Renault, Subaru and Volkswagen are all involved on the track and each has a matching hot hatch for the road.
Here are five of our favourite, in no particular order.
Hyundai i30 N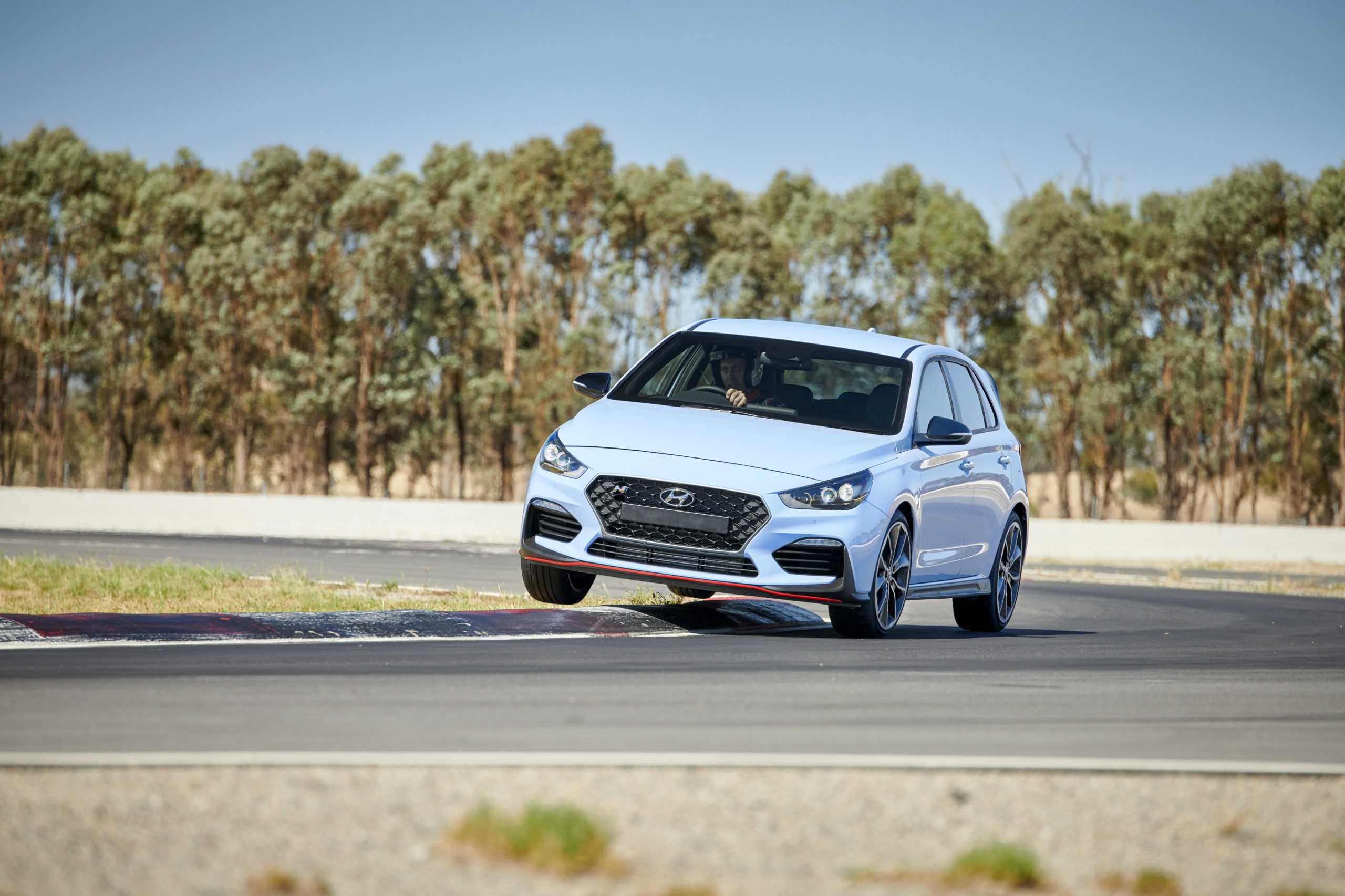 The South Korean company has made an impact with its first hot hatch both on and off the racetrack. While the i30 N TCR has been notching up victories on circuits around the world, the road car has been winning awards and wooing customers.
It's easy to see why, Hyundai didn't try and reinvent the hot hatch formula, they just focused on getting every step right. Under the bonnet is a 202kW 2.0-litre turbocharged four-pot, driving the front-wheels through a six-speed manual transmission and an electronic-controlled mechanical limited slip differential.
But it's more than just a checklist of parts, Hyundai has tuned a sense of fun and excitement into the way the i30 N drives. And it backs it up too, with an industry-unique track warranty that covers non-competitive circuit use.
Volkswagen Golf GTI TCR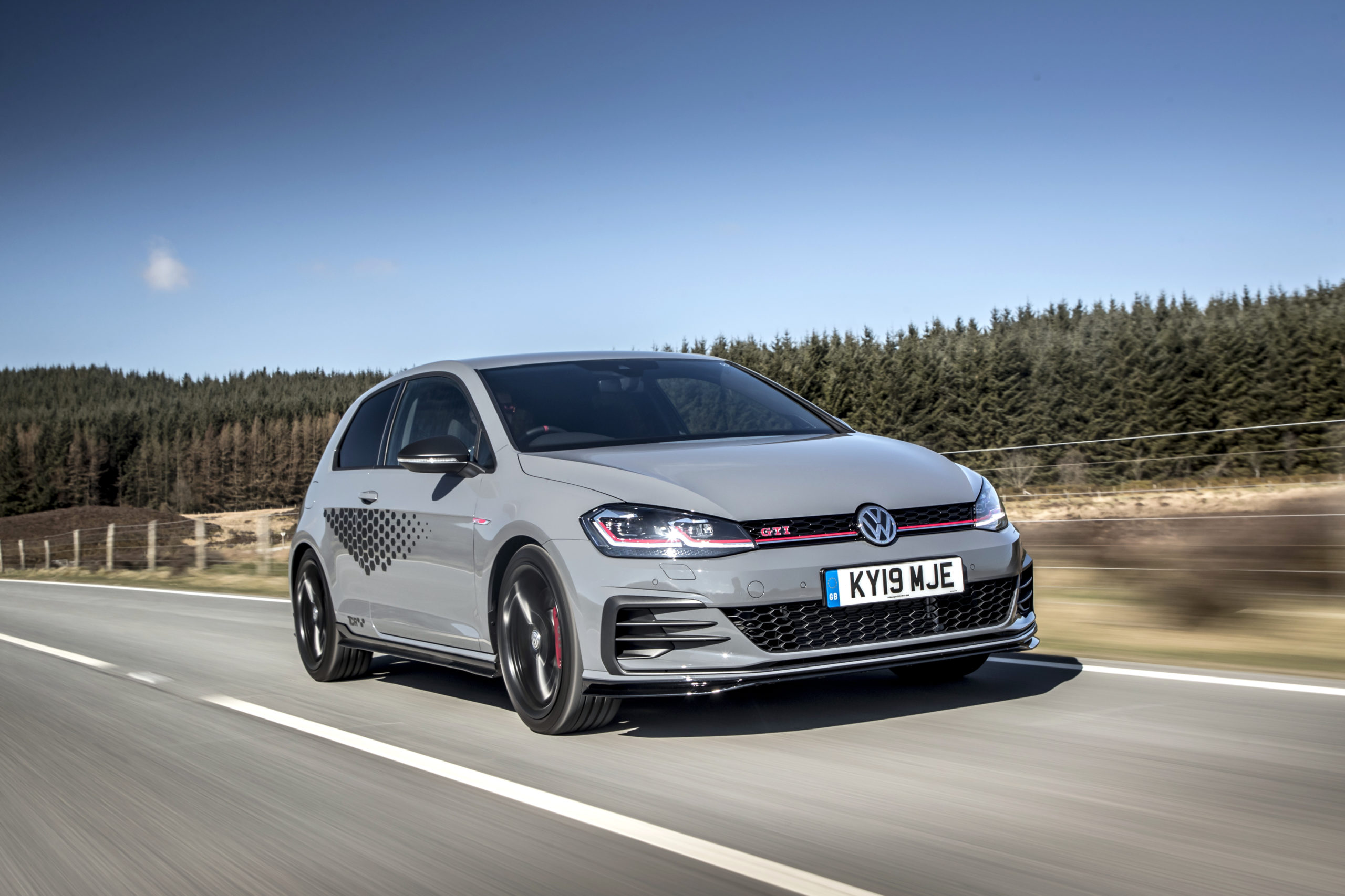 Arguably the benchmark by which all other hot hatches are measured. It was unsurprising when the German giant took its Golf GTI into TCR racing because it was an ideal platform to beat its road rivals on the track.
The next-generation Golf GTI is due within the next 12 months, but the company is sending the current model out with a bang by offering the limited edition, TCR-branded model. It's no sticker pack (even though it does come with a decal pack) as it boasts the most powerful GTI engine yet – 213kW of power and 400Nm of torque from its 2.0-litre turbo four.
But don't worry if you miss out on one, you can be assured the new GTI will pack a similar punch when it arrives.
Audi RS3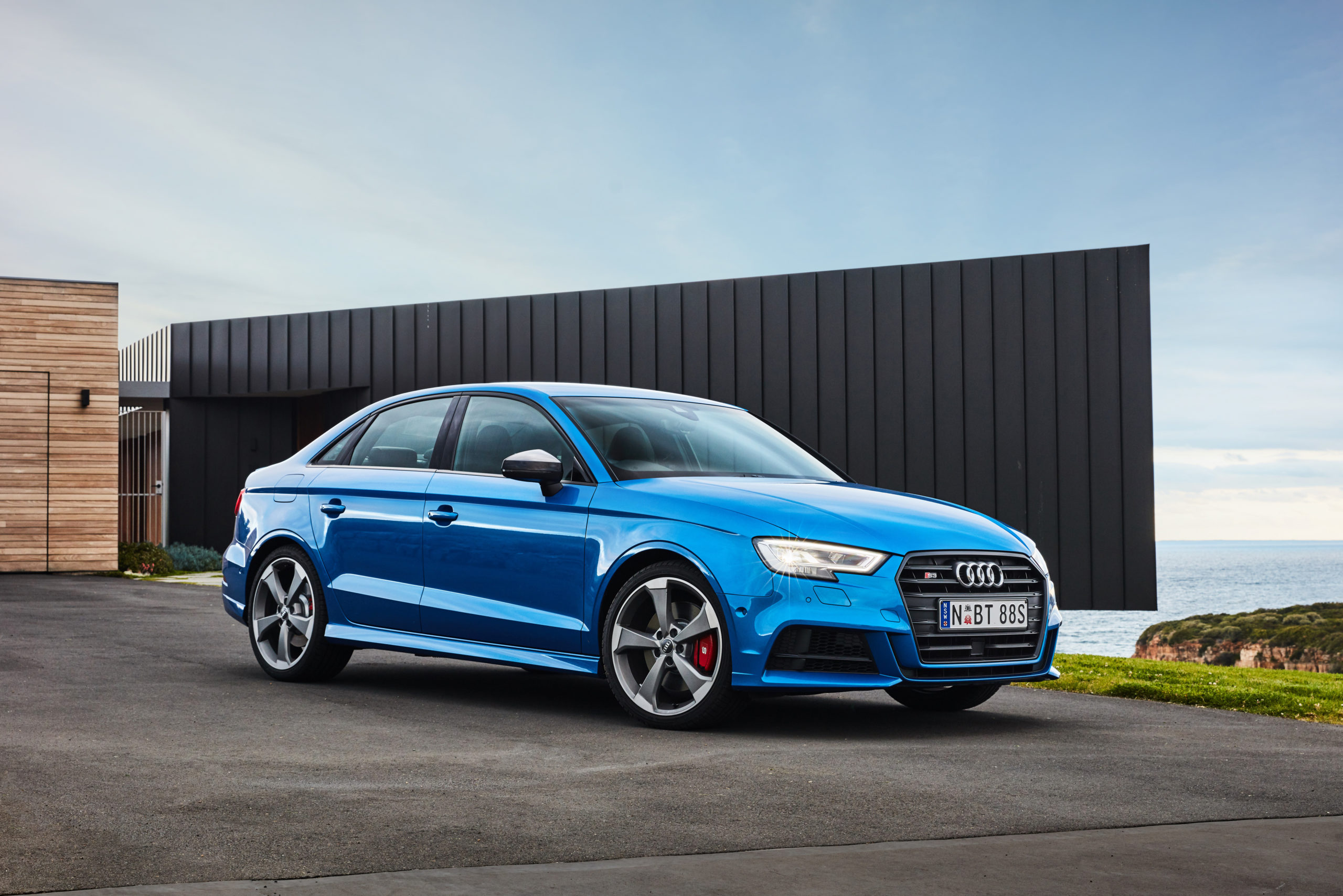 It's not just the mainstream brands that are getting in on the popularity of TCR. Audi spotted an opportunity to race its RS3 alongside parent-brand Volkswagen and Spanish offshoot Seat/Cupra.
While there is an RS3 hot hatch, Audi Sport decided to go with the RS3 sedan for the racing car, and that's no bad thing. It's as handsome as small sedan as you'll find, and for those looking for a more grown-up alternative to a hot hatch or Subaru WRX the RS3 fills the brief.
Power comes from a 2.0-litre four-cylinder turbocharged engine (are you noticing a theme?) that pushes out 294kW and 480Nm; the most of our quintet. But unlike its front-wheel drive rivals here, the RS3 is equipped with Audi's trademark quattro all-wheel drive system for better traction.
So it may look smart and sophisticated, but it can be just as fast and aggressive as any of its hot hatch competitors.
Renault Megane RS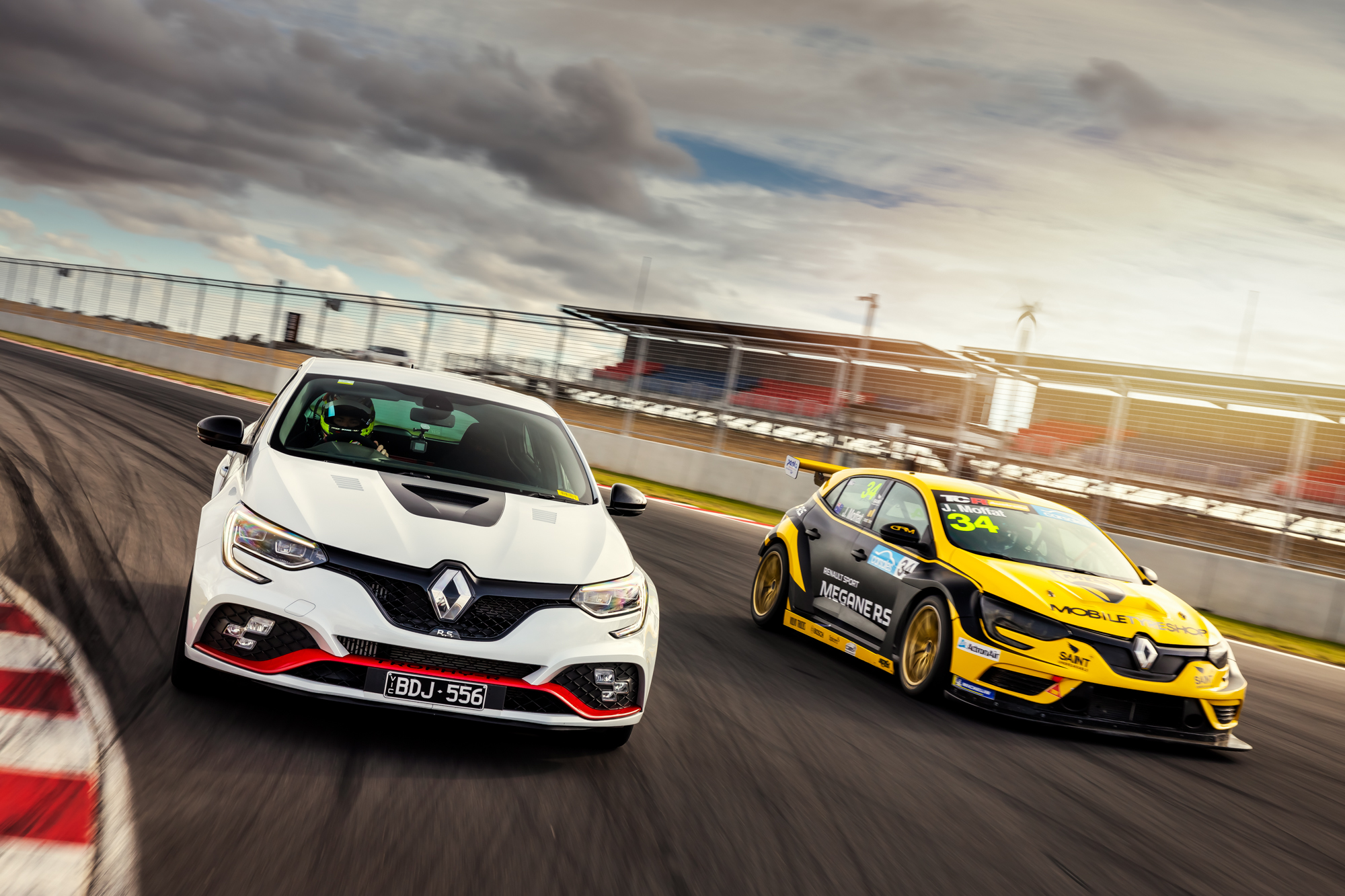 While its results on track have been up and down, Renault Sport has long been at the front of the hot hatch pack. The latest Megane RS was already a great piece of kit, powered by 1.8-litre four-cylinder turbo that pumps out 205kW and 390Nm and the choice of 'Sport' or 'Cup' chassis; depending on how hot you like your hatch.
But Renault is obsessed with holding the front-wheel drive lap record at Germany's Nurburgring circuit, even if that means building a special edition model to justify it. Enter the Megane RS Trophy, a pumped-up, stripped out version of the car.
The engine is the same but boosted to 223kW but most of the performance comes from what's not there. The regular front seats are replaced with Sabelt racing buckets, while the rear seats are dumped altogether and replaced with harness bar.
It also gets adjustable Ohlins dampers, new aerodynamics and carbon fibre wheels (built in Australia) wrapped in Bridgestone Potenza S007 tyres.
Not only has it claimed the Nurburgring record but James Moffat recently set the fastest front-wheel drive production car lap at The Bend Motorsport Park.
Honda Civic Type R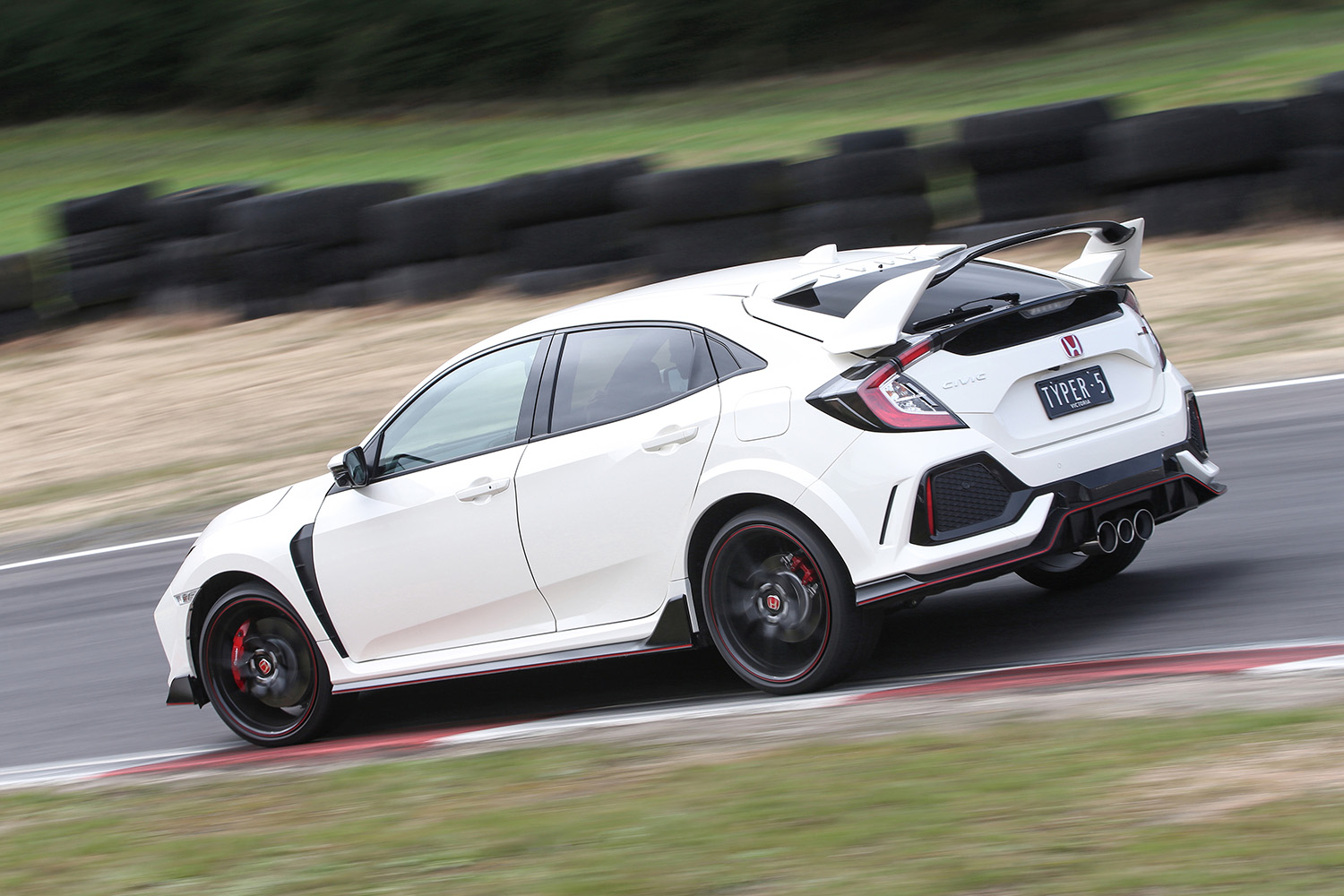 The Porsche 911 GT3 RS is an iconic sports car – powerful, poised and raw – it's like a Carrera Cup car for the road. So when I say the Civic Type R is the GT3 RS of hot hatches you should get an understanding of how serious this Japanese hot hatch is.
It's little surprise its a front-runner in most TCR series because the road car feels at home on a track. It's arguably the most focused and pure hot hatches money can buy, with an ultra-responsive chassis that reacts like an extension of your body.
That excellent handling is backed up by a brilliant turbocharged engine making 228kW and 400Nm, directed to the road via the front-wheels and a six-speed manual gearbox with one of the sweetest actions you'll find on a modern car.
Shame it looks a bit like the designer's 15-year-old son did the bodykit… although the huge rear wing wouldn't look out of place on the TCR car.