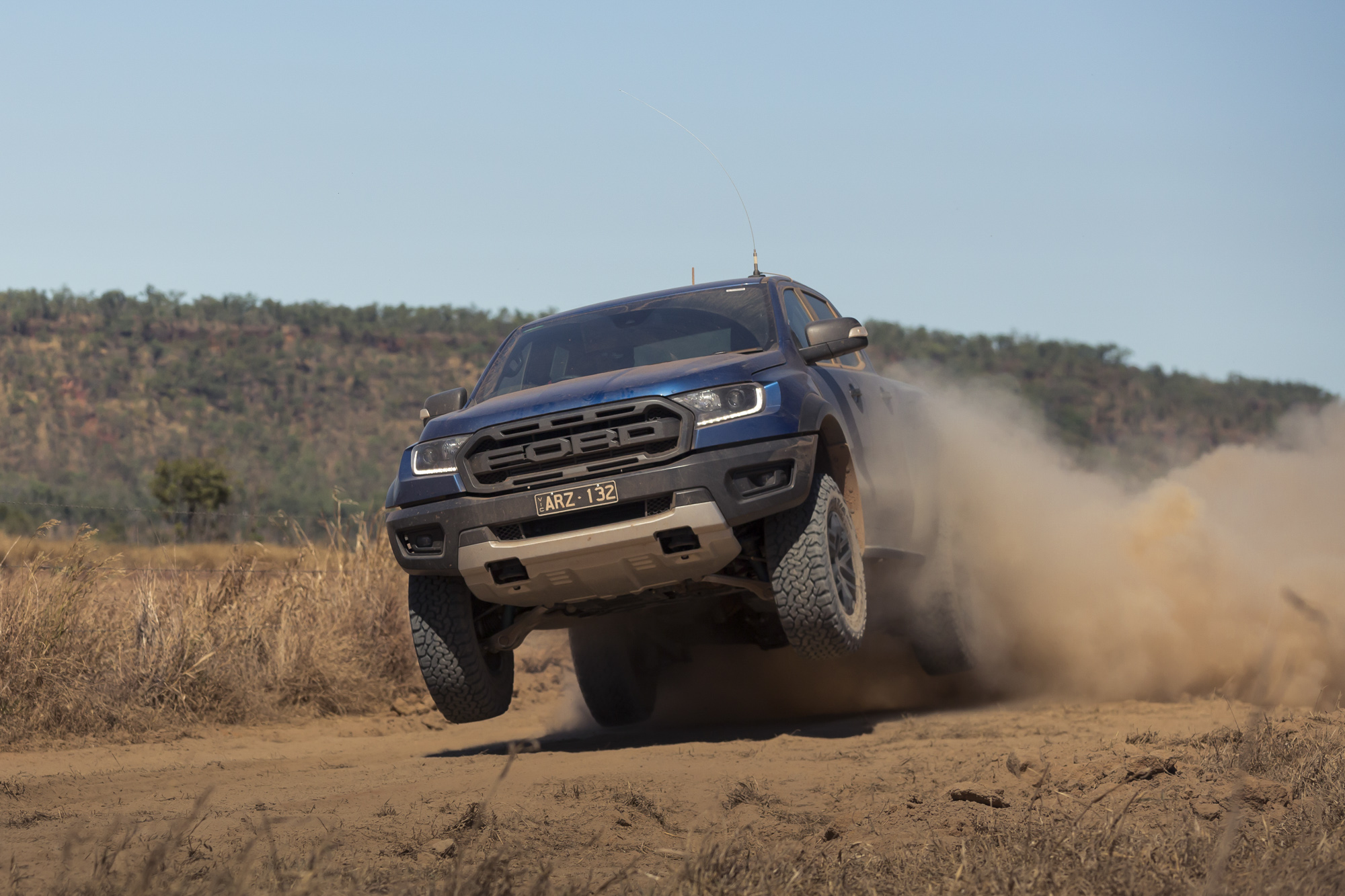 The Dakar Rally is one of the world's greatest motorsport events, pitting driver and machine against the elements.
It's the kind of exciting outback driving Australians love, and may partially explain why Utes have become so popular in recent years. They give you freedom to explore this wide, diverse land of ours. More recently we've seen the rise and rise of faster, more capable utes to allow us to do so in more comfortable and style.
So, to celebrate Dakar, we've chosen five of the best utes for off-roading adventures.
Ford Ranger Raptor
The current king of high-performance utes, the Ranger Raptor has been designed with high-speed off-road driving in mind. Ford says the Raptor is inspired by Mexico's answer to the Dakar Rally, the Baja 1000 off-road race. That's why it has racing-developed Fox shock absorbers and chucky BF Goodrich tyres as standard, to ensure it can take the hardest punishment when you tackle sand dunes, ruts or water crossings. To earn the right to wear the Raptor badge (made famous by the bigger F-150) the Ranger had to run at speed off-road for 1000-miles.
The only weak link is the engine, a relatively small 2.0-litre four-cylinder twin-turbo diesel. It still packs a 157kW and 500Nm punch but given how capable the chassis is, it's hard not to think the Raptor would be a better off-road beast with a bigger engine.
Toyota HiLux Rugged X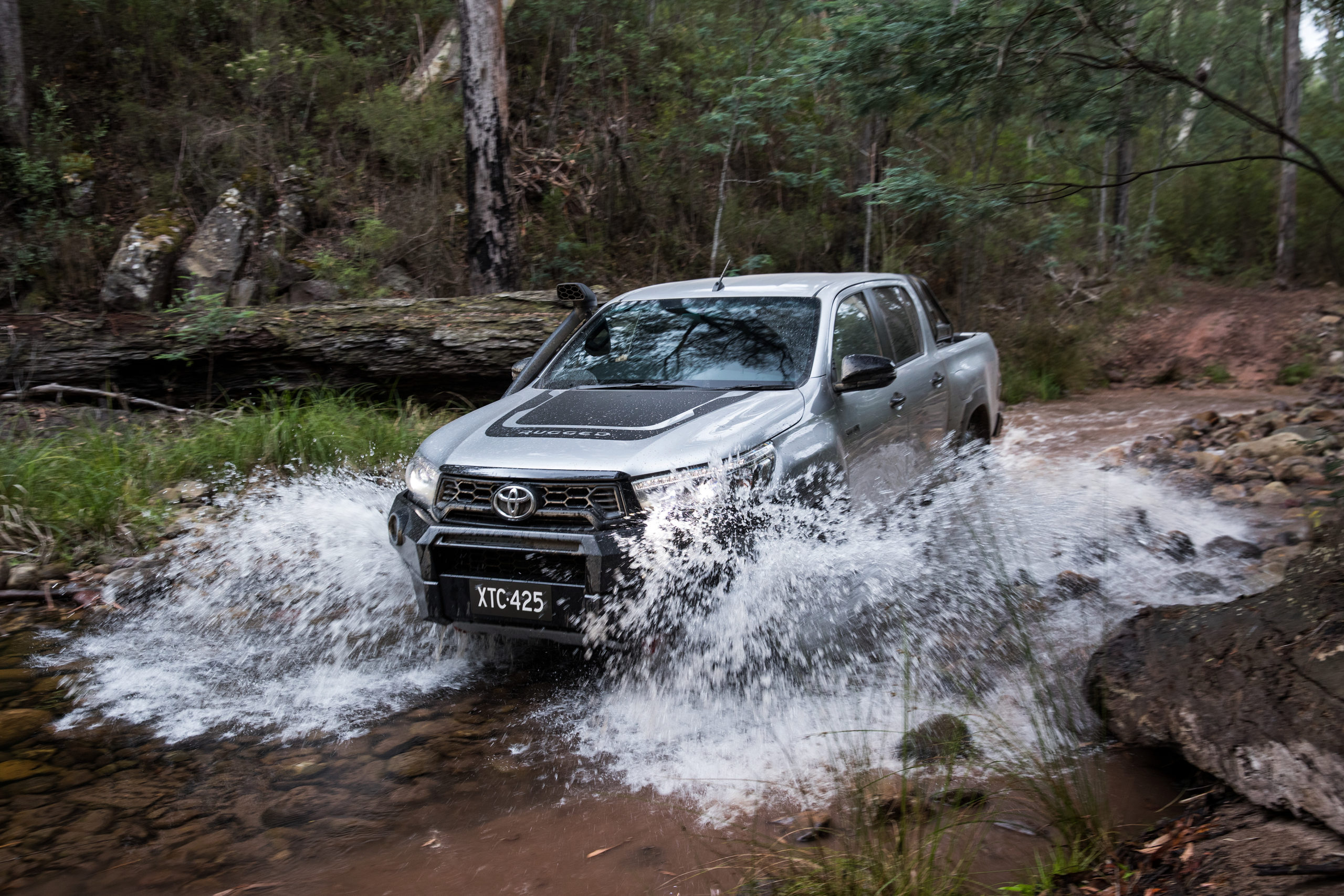 South Africa's Overdrive team has been a staple at the Dakar Rally in recent years with its Toyota HiLux, so it's only appropriate it makes our list. But the Rugged X deserves to be here on merit as the toughest member of the popular HiLux range.
Developed in Australia to meet the demand for better equipped utes at the top-end of the market the Rugged X comes loaded with gear to make it incredibly capable off-road. That includes 17-inch alloys with knobby tyres, steel front and rear bumpers, underbody bash plate, snorkel, towing kit and a sports car in the tray.
It still gets the same 2.8-litre four-cylinder turbo diesel as the regular HiLux, good for 130kW and 450Nm, so it isn't the fastest ute but it can take you further off the beaten path than most.
Holden Colorado SportsCat by HSV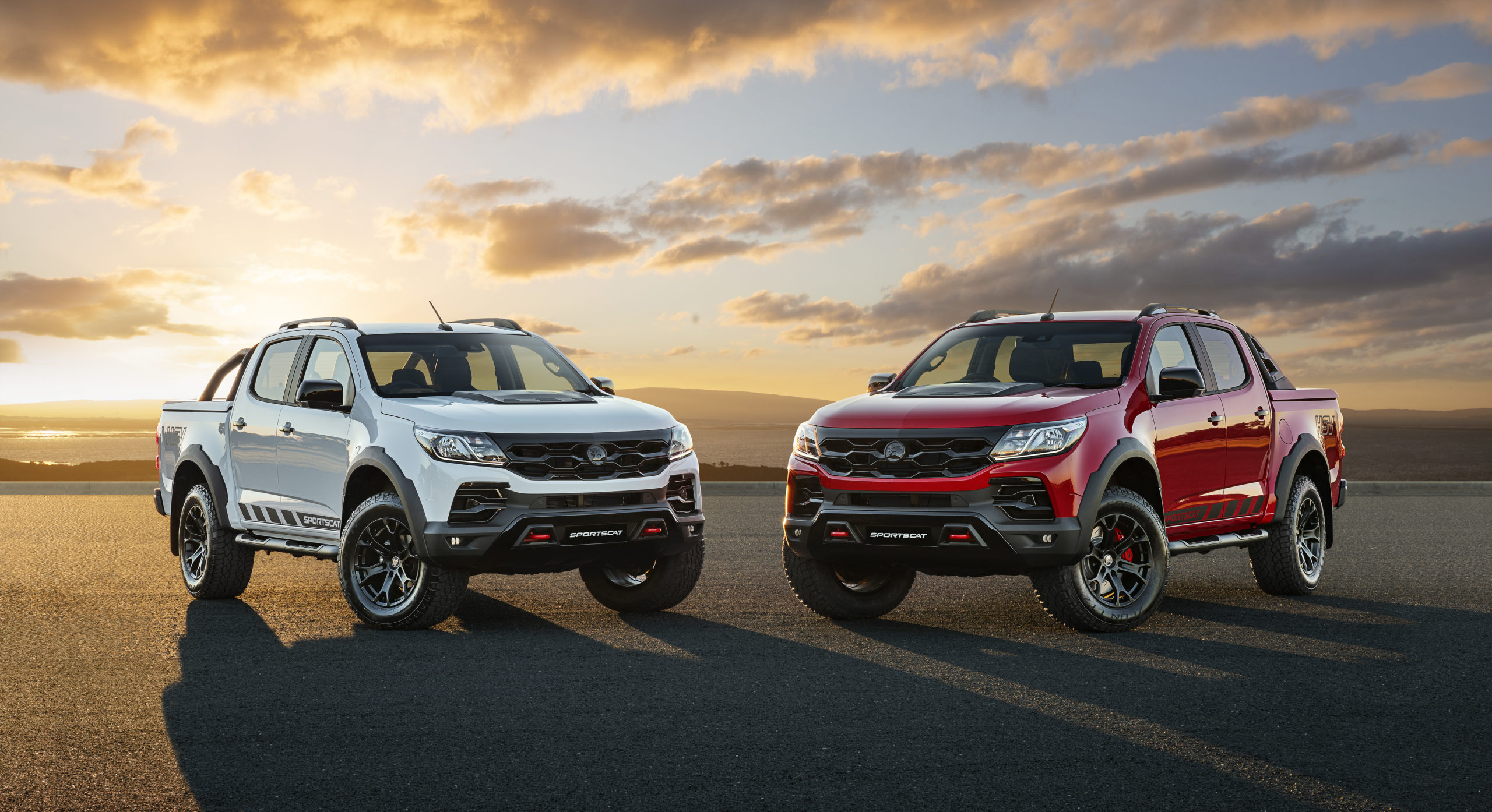 The end of local manufacturing forced Holden Special Vehicles to expand its horizons, after decades focused on upgrading Commodores. The result is the Colorado SportsCat, a tougher version of Holdens's dual-cab ute.
While it still carries the Holden badge (instead of adopting an HSV badge like the Commodores did) and the engine is the same 2.8-litre four-cylinder turbo diesel, with 147kW and 500Nm, you find in regular Colorado HSV have made some important changes. The suspension has been upgraded, raising the ride height and approach and departure angles, and there are wider front and rear tracks with chunky tyres for improved off-road performance. It also looks tougher thanks to an HSV makeover, especially at the front where there's a new grille and lower bumper element.
Volkswagen Amarok V6 Ultimate 580TDI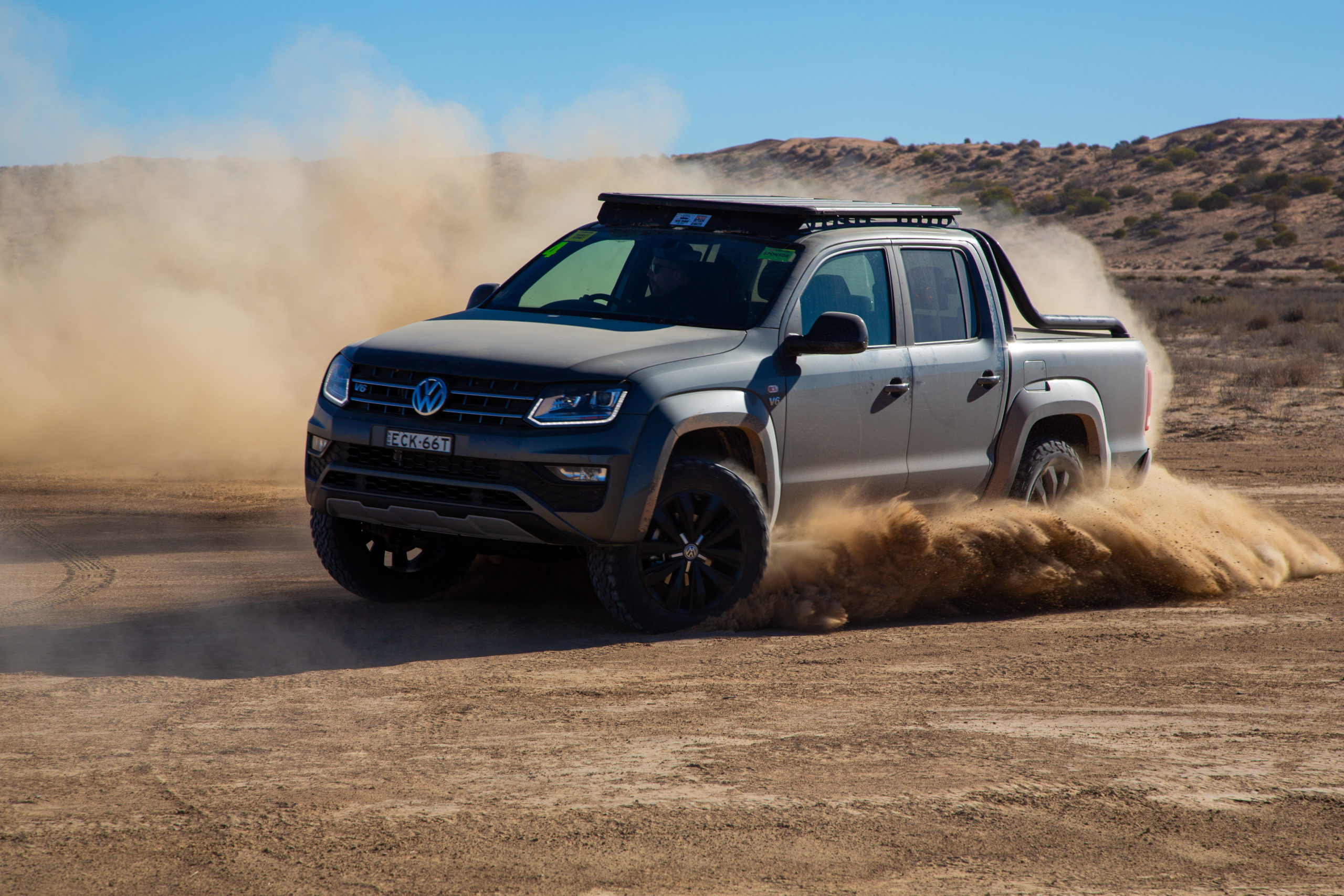 While most utes rely on four-cylinder diesels for motivation, prioritising pulling power over outright performance, Volkswagen raided its sister brand Audi for an engine that could provide both. The 3.0-litre V6 turbo diesel that fits under the bonnet of the range topping Amaroks is closely related to what you'll find in an Audi Q7 or even a Porsche Cayenne.
In the Highline and Ultimate variants the potential of the V6 has been unleashed, so you have a ute boasting a truly sporty 190kW (200kW on Overboost) and 580Nm which results in seriously impressive on- and off-road performance.
It's backed up by one of the most well-tuned chassis in the ute market, providing excellent on-road manners with off-road capability. Plus the cabin is well presented too, making this the kind of ute you'd be happy to spend hours behind the wheel on whatever adventure you choose.
Ram 1500 Laramie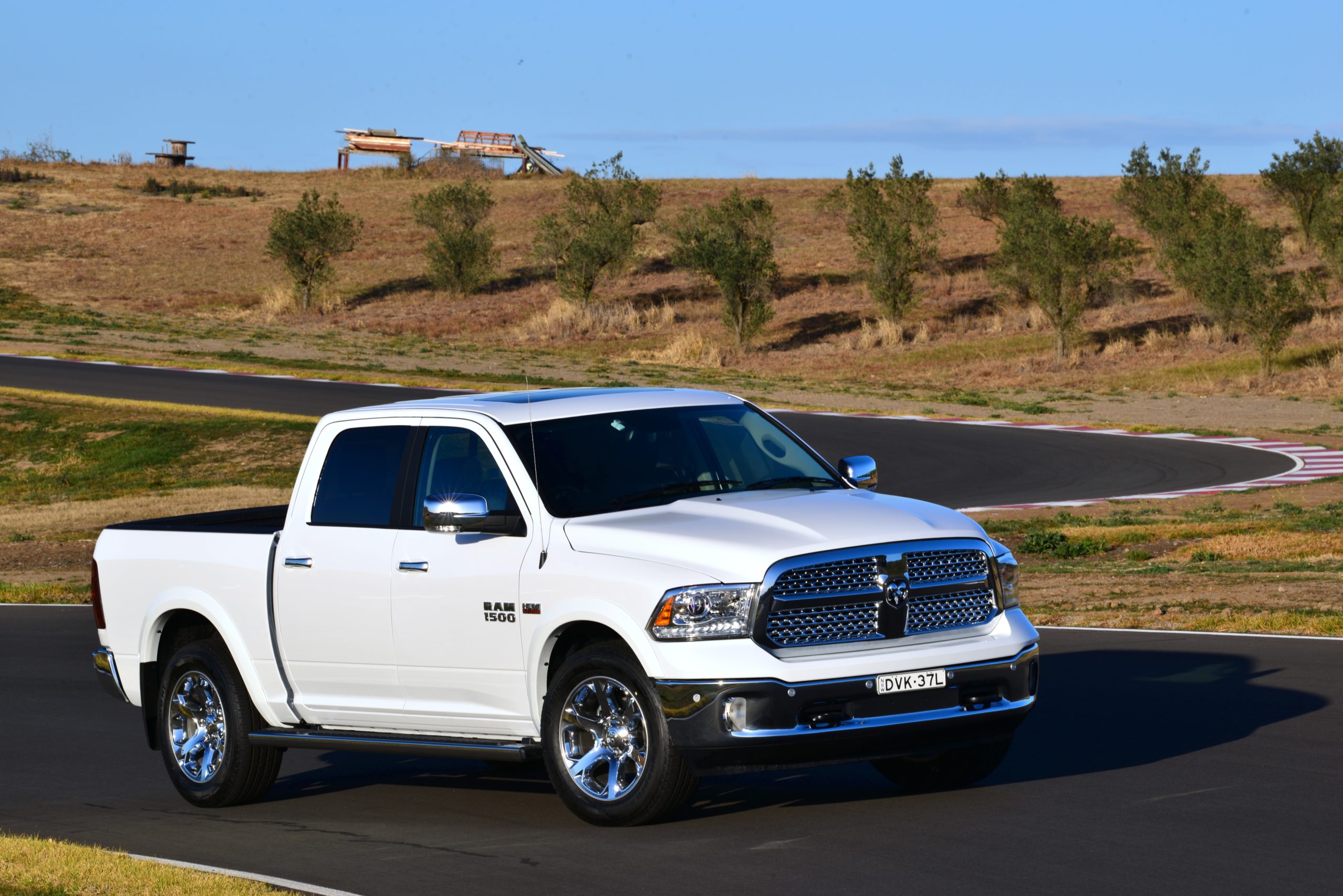 In the words of Monty Python, now for something completely different. American Special Vehicles (ASV) saw the demand for US-style pick-up trucks in Australia and didn't wait for the factories to build right-hand drive models. Instead, they convert left-hookers in Melbourne, churning out the 1500 and 2500 in steady numbers to meet demand.
The Laramie fills a gap in the market left by Ford and Holden's decision to stop building their Falcon and Commodore based utes – a V8 powered load-lugger. And not just any V8, the 1500 is powered by a 5.7-litre Hemi producing 291kW and 556Nm; making it one of the most powerful utes on sale in Australia.
It's not quite as off-road ready as some of the others on this list but with a big V8 and four-wheel drive it's not afraid to tackle any terrain you might throw at it.
Which is your favourite ute? Tells us in the comments below or share your thoughts on social media.