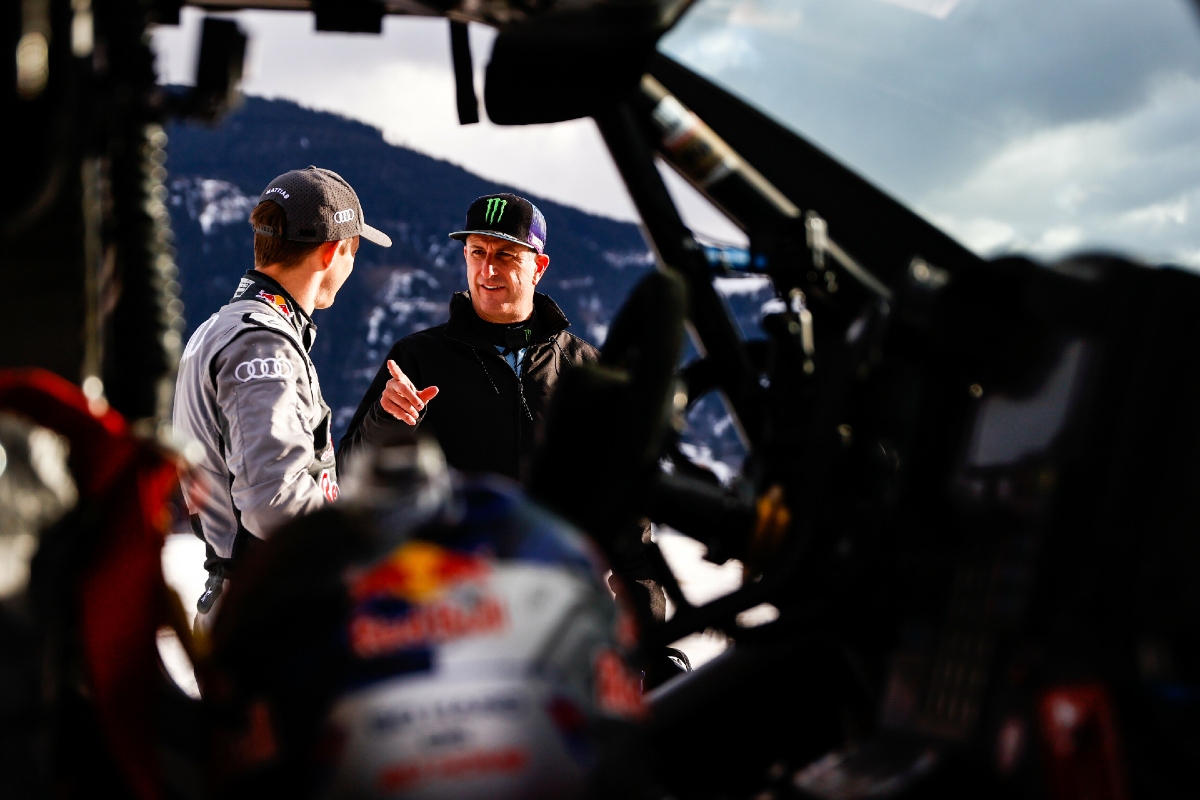 Audi ace Mattias Ekström has paid tribute to the late Ken Block in a new video released by the German brand. Ekström was friends with the American rally icon and the pair swapped cars in 2022, with Block trying Ekström's Dakar Rally RS Q e-tron.
READ MORE: Ken Block remembered by family with initiative
In this newly-released video, Ekström gets behind the wheel of Block's custom-built Audi S1 e-tron 'Hoonitron' featured in his final film – Electrikhana. Instead of drifting on tarmac, Ekström – a former DTM champion and rally regular – takes the rally-inspired electric car for a run on snow.
Check out the video below.