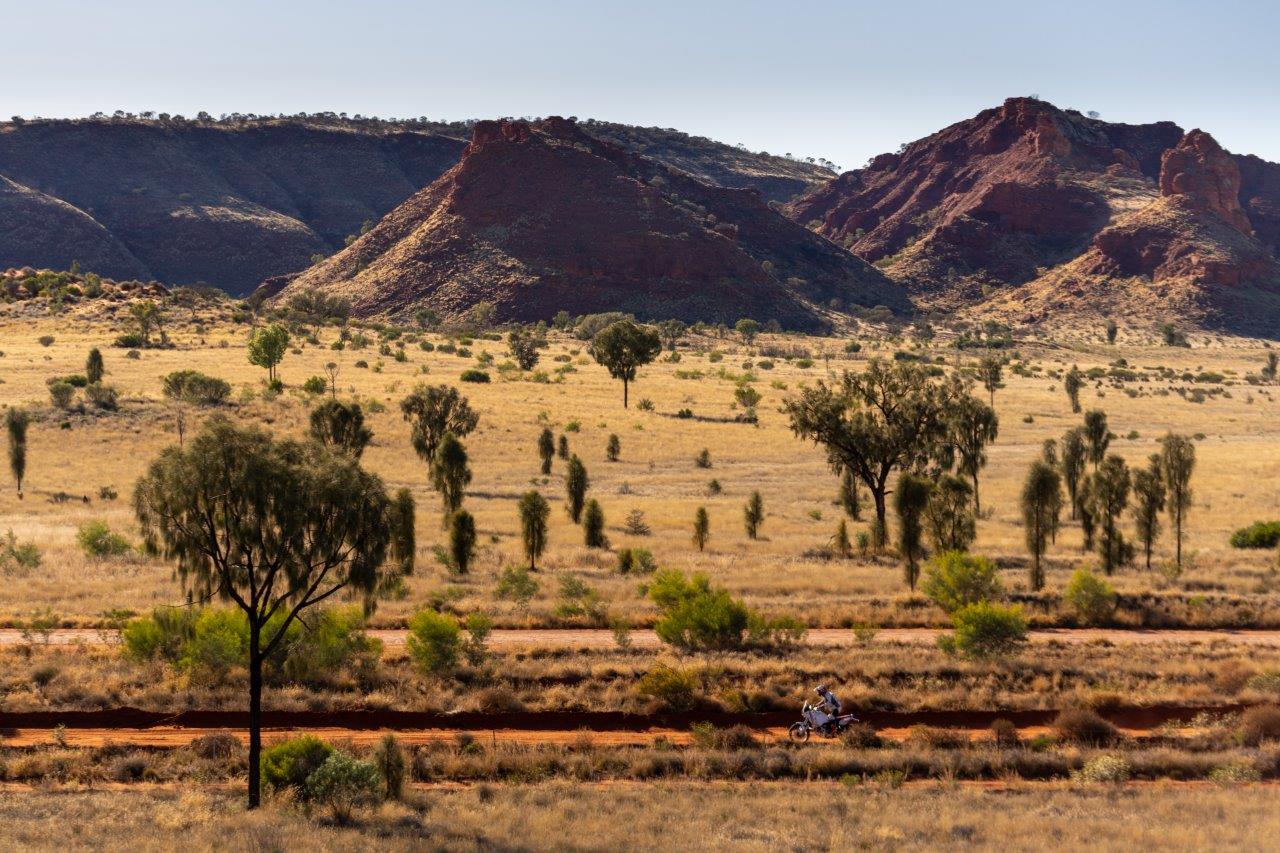 The Un-Finkeable, it looks like a typo but it's actually a seriously kick-ass short film about a fully stock Ducati Desert X that takes on the challenge of riding the Finke desert race track 226km from Alice Springs to Finke and 226km back in one day on one tank of fuel. Nick Selleck, Ducati's adventure specialist, takes this off-road weapon – the Desert X – on the ride of its life.
They do things differently in the Northern Territory and the Finke desert race is a law unto its own. Globally recognised as one of the world's fastest and toughest desert races, it is up there in status alongside the Baja 1000 and Dakar Rally. Something Dakar winner and Finke regular, Toby Price, can attest to.
People come from around the world to compete on two-wheels and four. The track and dust are brutal, with competitors stopping for the night in Finke, racing back to Alice the next day. For this film, shot a week after the race, Nick makes it to Finke and heads back to Alice Springs on the same day. Now that's a hustle – no bike repairs, no major stacks – a rare sight at Finke. Incredibly, 50-year-old Selleck barely breaks a sweat, leaving most people in the cinema's audience feeling fat and old but also weirdly inspired.
Mission Un-Finkeable is a spectacular watch and appeals to the adventure rider in all of us, showcasing the Desert X in a genuinely impressive light. The FlightCraft chopper shots and scenery are breathtaking. The team do an incredible job of capturing the essence of the Finke desert race track, the Finke community and those who come to race.
You can watch the full short film below.