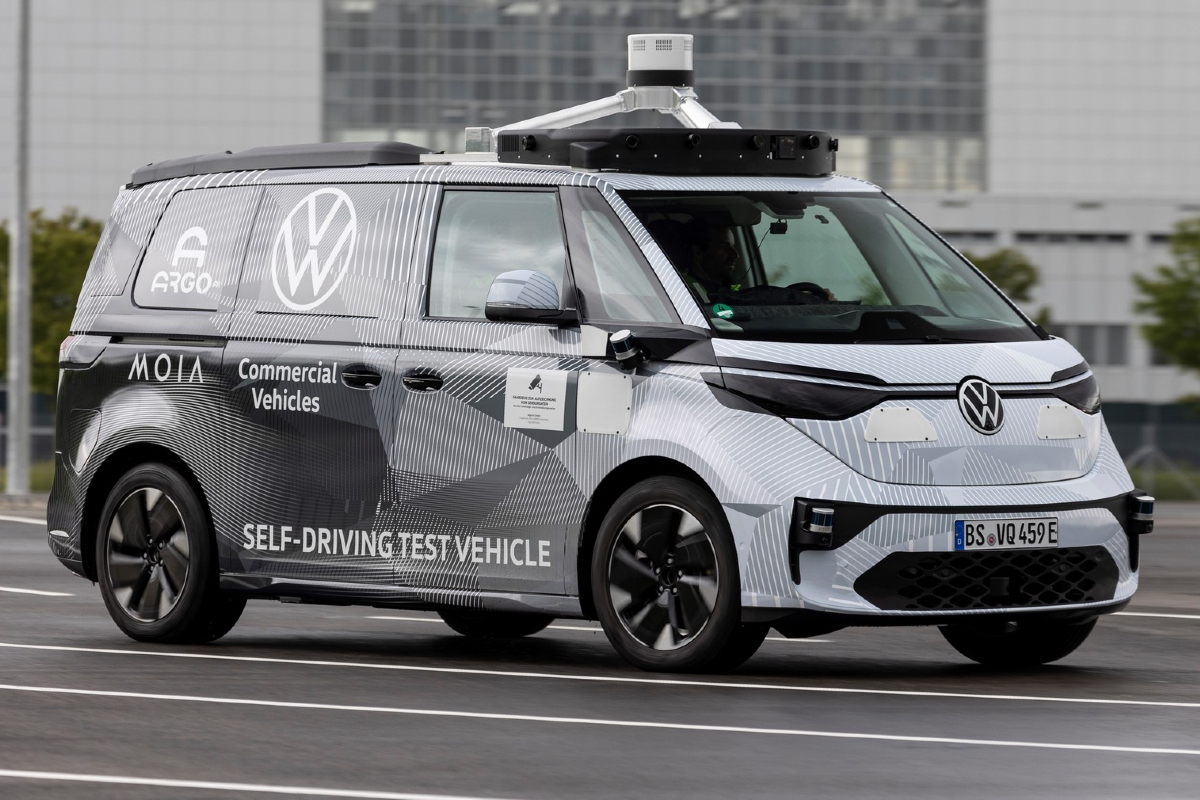 Volkswagen has unveiled the best-look yet at its returning 'Kombi' and confirmed it's aiming to offer a fully-autonomous version by the middle of the decade.
The German giant is expected to launch the new ID. Buzz in Europe in 2022, based on the concept it unveiled in 2017, as an electric version of its once-popular 'Kombi'. But, in a presentation held in Germany overnight ahead of this week's Munich Motor Show, Volkswagen has revealed its plans for a self-driving version of the same model, to be known as the ID. Buzz AD (for autonomous driving).
READ MORE: Volkswagen Trinity – German brand reveals its next-gen EV plans
This new iteration will be built in partnership with US-based autonomous technology specialist, Argo AI. The company was founded by former Google and Uber employees but now co-owned by Volkswagen and Ford as part of the two auto giant's shared development programs.
Volkswagen released a series of images of the latest ID. Buzz AD prototype, which is fitted with an array of extra sensors, cameras and radar to help map the surrounding area so it can drive without human assistance. Argo claims that the system can 'look' up to 400m down the road and its software is able to predict the likely movement of other vehicles, pedestrians and cyclists.
The first customers for the ID. Buzz AD will be MOIA, a Volkswagen-owned ride-sharing service. A fleet will roll-out in Hamburg in 2025 with plans to expand beyond Germany likely to proceed if the initial batch prove successful and accident-free.
The latest images also give us a better look at the production version of the ID. Buzz. It features a less-retro front-end styling treatment while still looking suitably similar to the Kombis of the past and different from the current internal combustion-powered Transporter range.