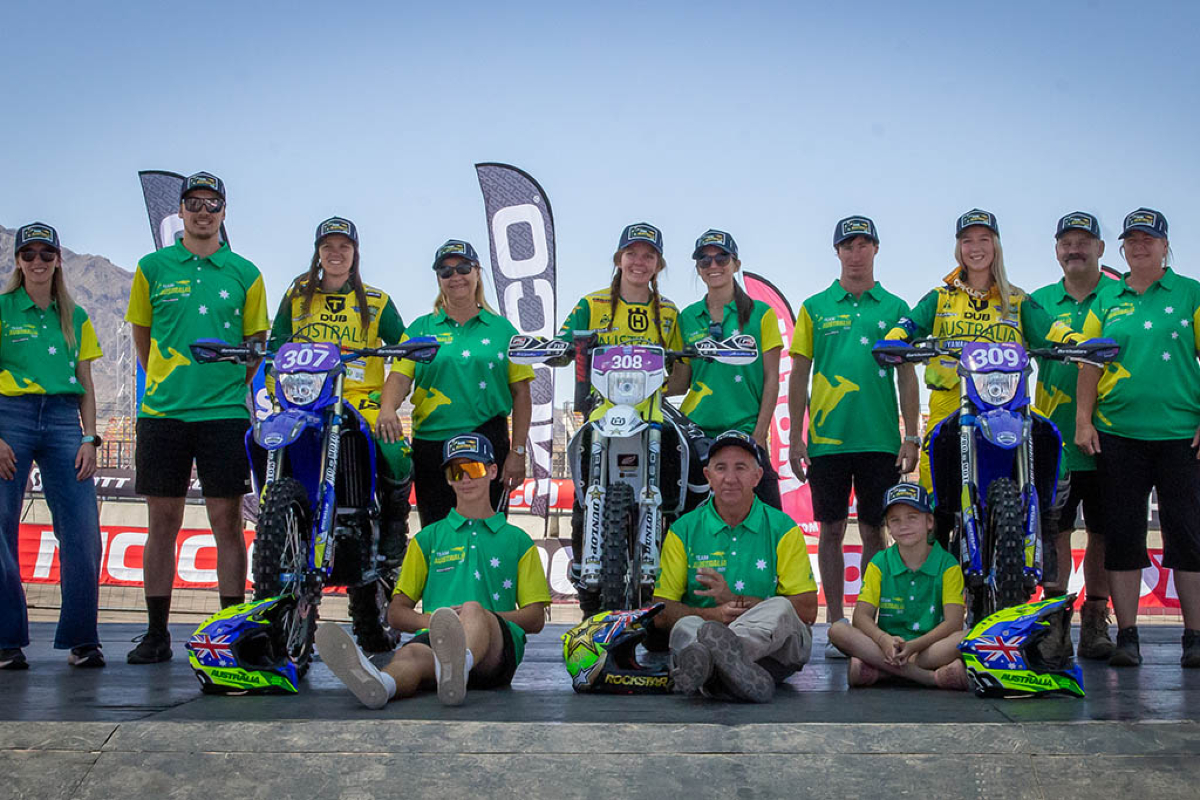 Well that's wrap on the 2023 International Six Day Enduro for Team Australia in Sun Juan Argentina. To catch you up, the ISDE is known at the 'Olympics of Enduro racing', where teams from each country compete for six days.
Each rider races unassisted, doing all repairs and maintenance themselves within a tight time restricted window each day. The final day culminates in a day of thrilling motocross with the riders are competing for their country but also individually. The prime focus for teams is to finish, that is a feat in itself.
This year Australia sent only the women's team due to increased travel and freight costs, and considering the girls are six-time world champions it makes total sense.
To find out more about our stellar line up of riders – six-time world champion Jess Gardiner (Yamaha), six-time world champion Tayla Jones (Husqvarna) and rookie Danielle McDonald (Yamaha), visit our previous article.
Here's a recap of how the team did.
Day 1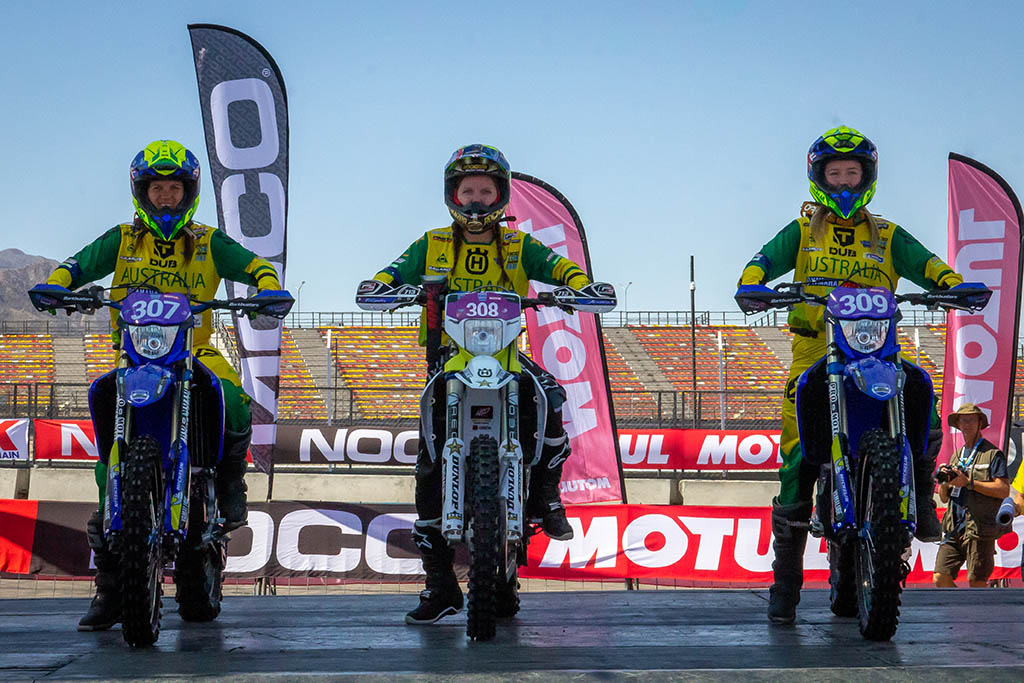 A good start. Australia took the lead but only by a tight, tiny 2.89sec margin in front of the ferocious Team USA. In circuit racing that sounds a lot, but in long format enduro, it's not much.
However, it's only day one and there is so much drama still to come. Sixteen-year-old rookie McDonald was a beacon of light, riding like a true pro and taking P2 in the individual standings, with Jones third and Gardiner fifth.
Day 2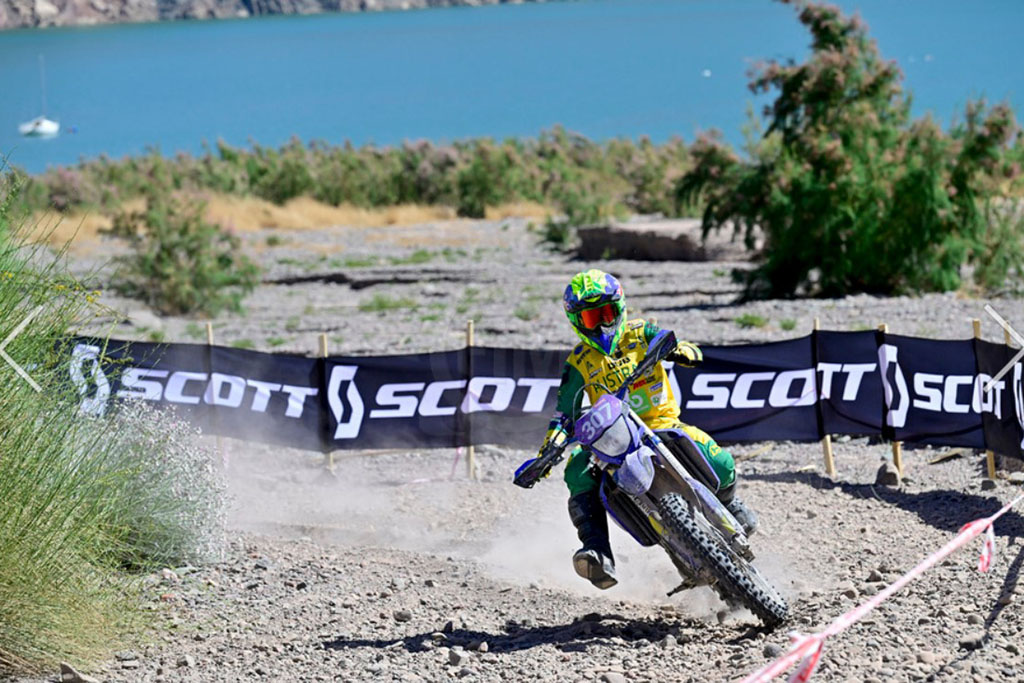 Insanely tough, dry and hot conditions of up to 40 degrees were hitting hard. The battle of attrition was kicking off, resulting in a reduction of special tests.
Team Australia moved into P2 behind team USA and it was six-time champion Gardiner who impressed, pulling up in P3 for the individual ranking with America's Brandy Richards (KTM) maintaining P1 and showing no signs of slowing.
Day 3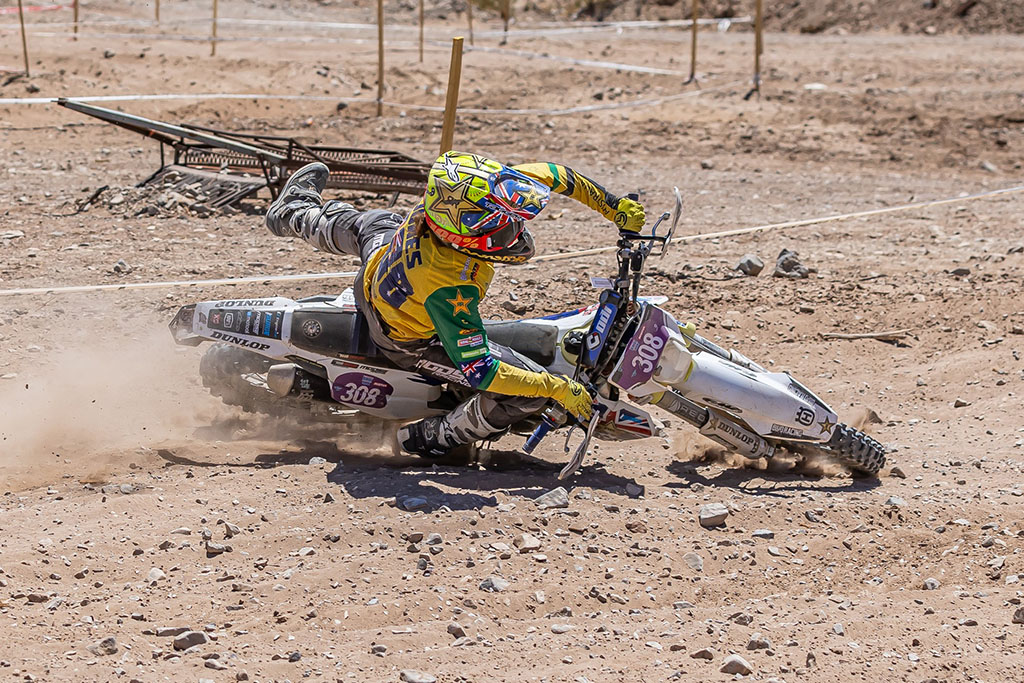 Much like day two, the conditions were insanely hot and heavy and the American's continued their hard charge. Nipping at their heels our Aussie's continued to push, ten and half minutes separated us from the enemy.
FIM Latin America is looking good to claim P3 but we're only at the half way mark and the attrition rate has a long way to go. The big news of today was Jones going down hard. This was a huge concern for the team but she's a warrior. Gardiner's performance was outstanding, moving up to P2 with McDonald sitting in P4 and Jones in P5 in the individual standings.
Day 4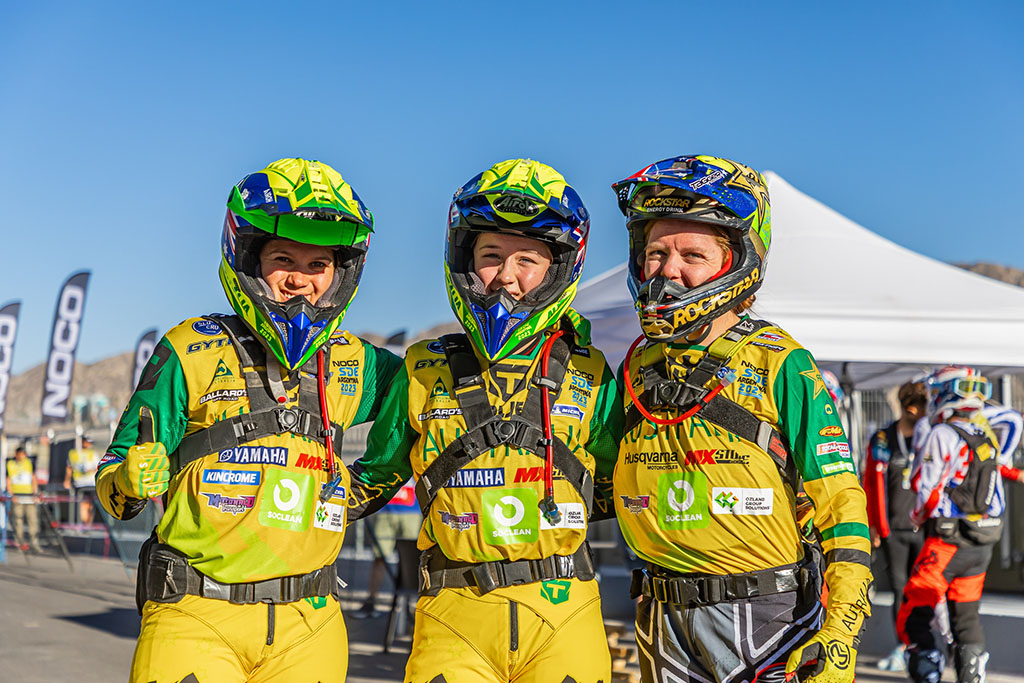 Yesterday's big news for Team Australia developed overnight. Tayla Jones needed to pull out due to a shoulder dislocation. I've seen these girls ride and win with all sorts of broken bones so for Jones to pull out, it must be very serious. This was a huge blow to Team Australia.
Day 5
More big news. But good news. Rookie McDonald displayed incredible tenacity and skill, becoming the star player of the day, breaking the winning streak of USA's Brandy Richards in the individual rankings. An insane feat considering this is her first ISDE, she's only 16 and has over four long, hard days of racing and repairs under her belt.
Gardiner moved into third. River crossing and wet conditions turned the tables today, overall third place Latin America's riders failed to finish and it was looking like Team Australia would be wrapping up P2 after the US finished the day with a lead of more than four hours.
Day 6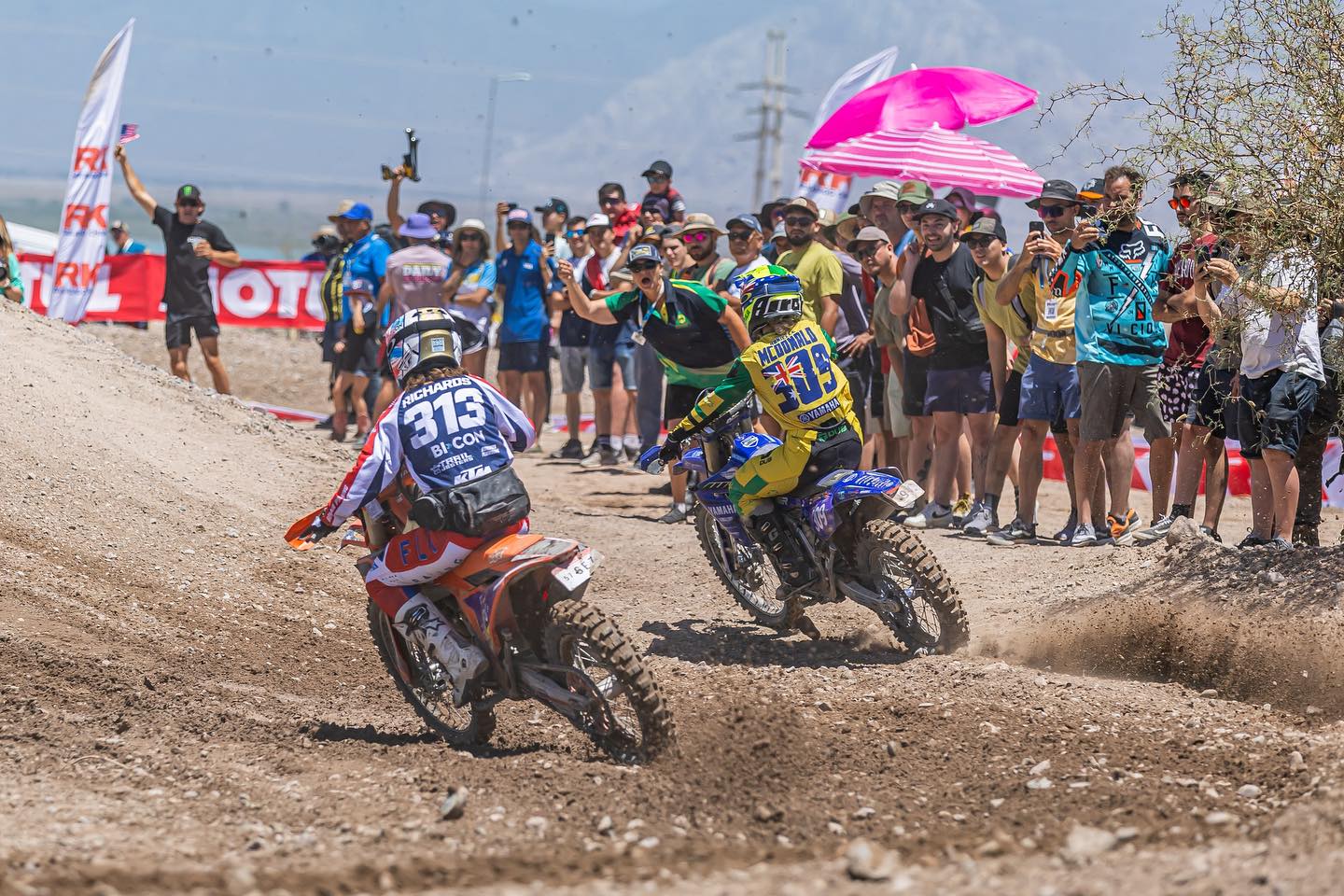 Today was the always entertaining motocross test, the grand finale of the ISDE with our Aussie team now only consisting of Gardiner and McDonald. The conditions eased in intensity and it was America's Brandy Richards who led the way in today's MX test, followed by the future of Australian off-road racing McDonald. Gardiner landed in fifth for the day's test and we secured P2 in the world for the 2023 ISDE.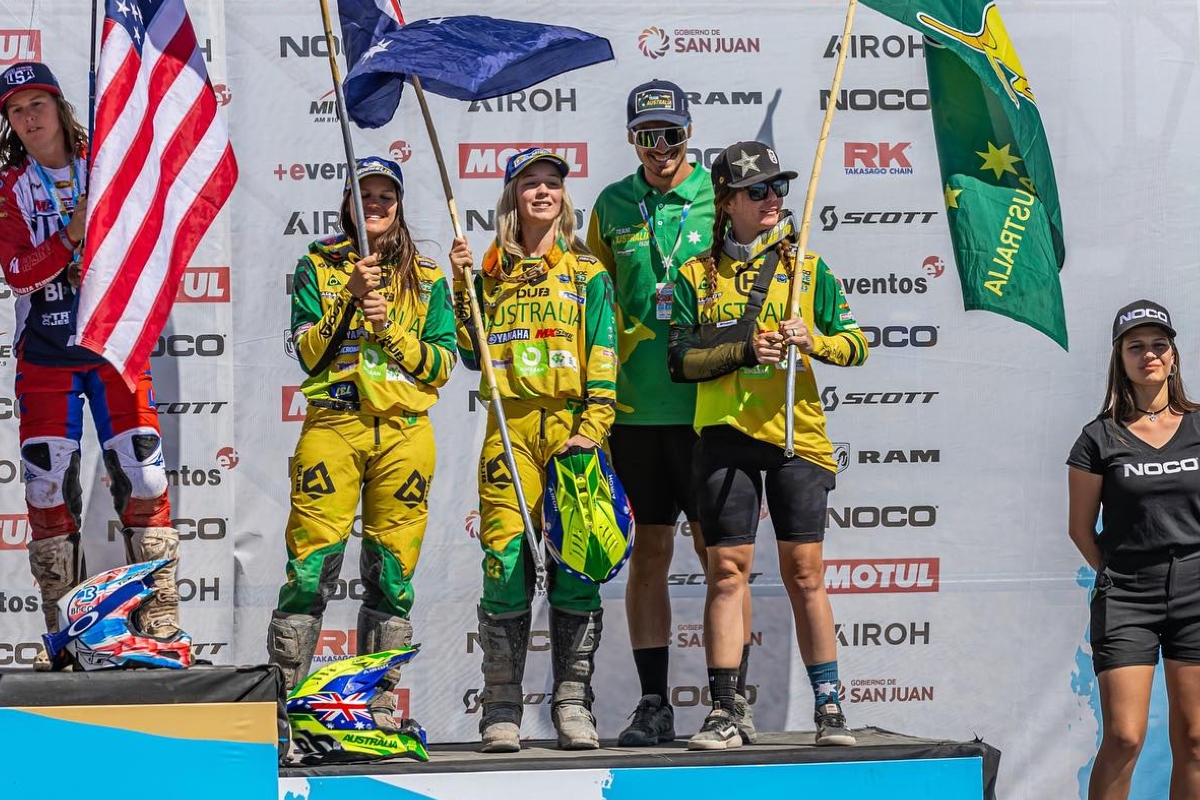 In summary, Team USA wrapped up the title with a four-hour lead, Australia finished in P2 and in their debut outing, Team FIM Latin America came in third.
In the individual rankings, USA's dominant Brandy Richards finished first with a time of 4:42:15.83, followed by 16-year-old ISDE rookie McDonald 4:52:26.47 and six-time ISDE champion Gardiner just behind her teammate with a 4:54:20.93.
That wraps up another thrilling year of ISDE. 2023 saw Australia in fighting form even after we lost a rider. With McDonald's untapped talent and Gardiner and Jones experience, skills and fortitude, who knows what 2024 holds. We'll catch you next year!
*Shout out to the Australian Off Road Championship socials who brought us daily ISDE updates.