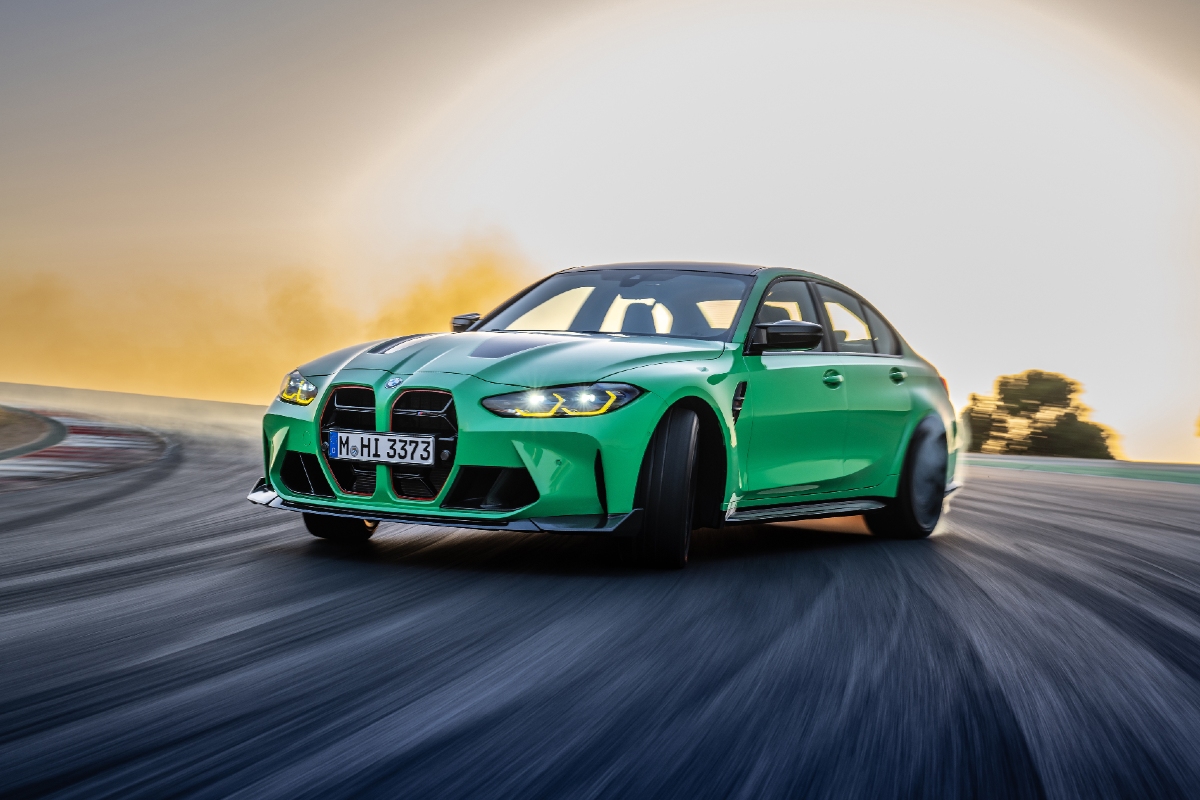 To coincide with the race debut of the new BMW M V8 Hybrid the German brand took the wraps off its latest M model – the M3 CS.
This lightweight version of the sports sedan adds more carbon fibre components to save 20kg of weight. At the same time the 3.0-litre twin-turbo six-cylinder engine has been tweaked to produce 405kW of power, a 30kW boost over the M3 Competition. The chassis has been re-tuned to provide shaper handling too.
ROAD TEST: BMW M3 Competition review 
Another racing-inspired touch are the BMW Laserlights which have been given a yellow signature taken from the new GTP racer.
The M3 CS is scheduled to arrive in Australia later this year, priced from $249,900 plus on-road costs.