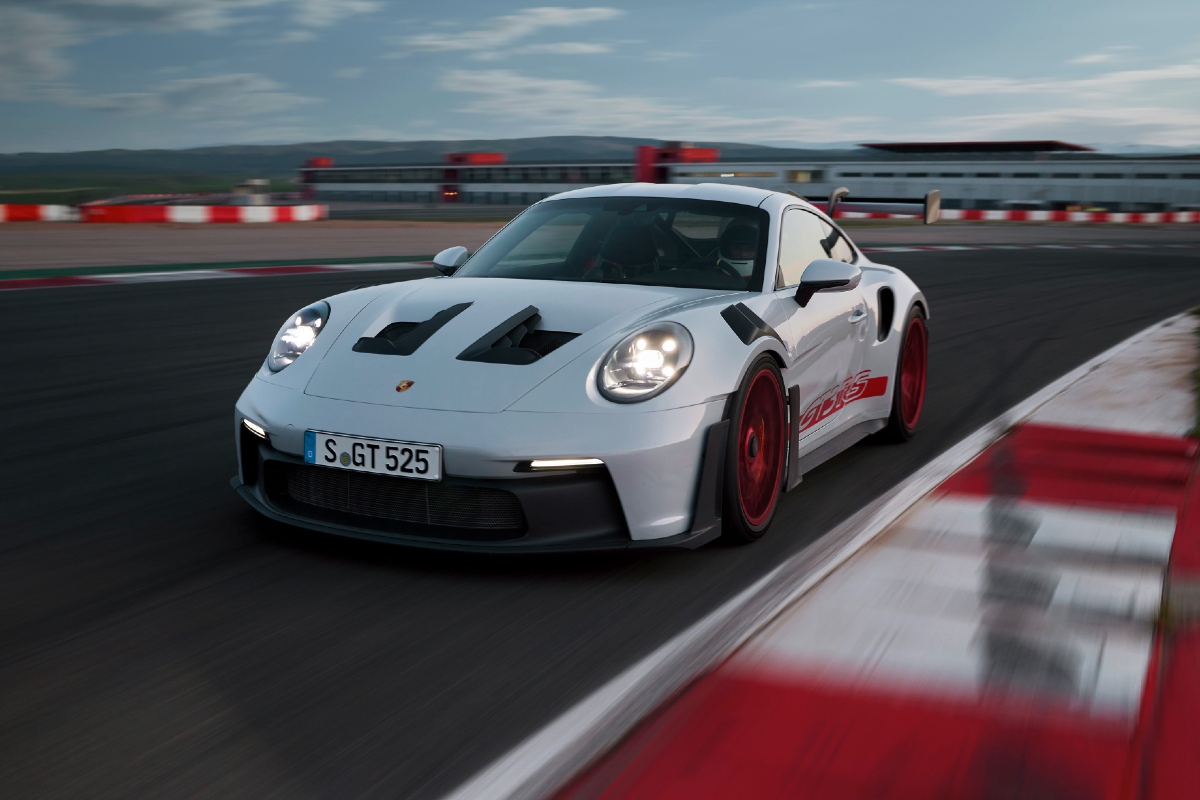 A new year means a fresh start for all car brands. And it also means new models.
To celebrate the start of 2023 Torquecafe is spending this week looking ahead at what's to come, so you'll know what's around the corner this year.
For today's installment we're looking at the best sports and performance cars arriving this year. Which is quite the list, with some of the most famous nameplates either getting all-new or new variants for 2023.
Ford Mustang
New sports cars don't come more important for the Australian market than the latest Mustang. That's because the American pony car has been this country's best-selling sports car ever since it went on sale here directly from the factory.
READ MORE: 2023 Ford Mustang revealed with less retro design, more tech
For 2023 we're getting a car Ford has called "edgy, sexy and disruptive" and features fresh looks and new technology; including a digital dashboard and infotainment panel as an 'Electronic Drift Brake'.
There's also an all-new member of the family, with the V8 GT and four-cylinder EcoBoost models joined by the range-topping Dark Horse.
Ford recently released technical details for each model, with the EcoBoost's 2.3-litre turbocharged four-pot making 235kW/474Nm, the 5.0-litre V8 in the GT is tuned for 358kW/562Nm and the new Dark Horse gets a 5.0-litre V8 uprated to 372kW/566Nm.
Ford Australia hasn't confirmed an on-sale date, but it's likely to be in the final months of the year, given the demand for the car in the US is expected to be high and take the majority of supply.
Porsche 911 GT3 RS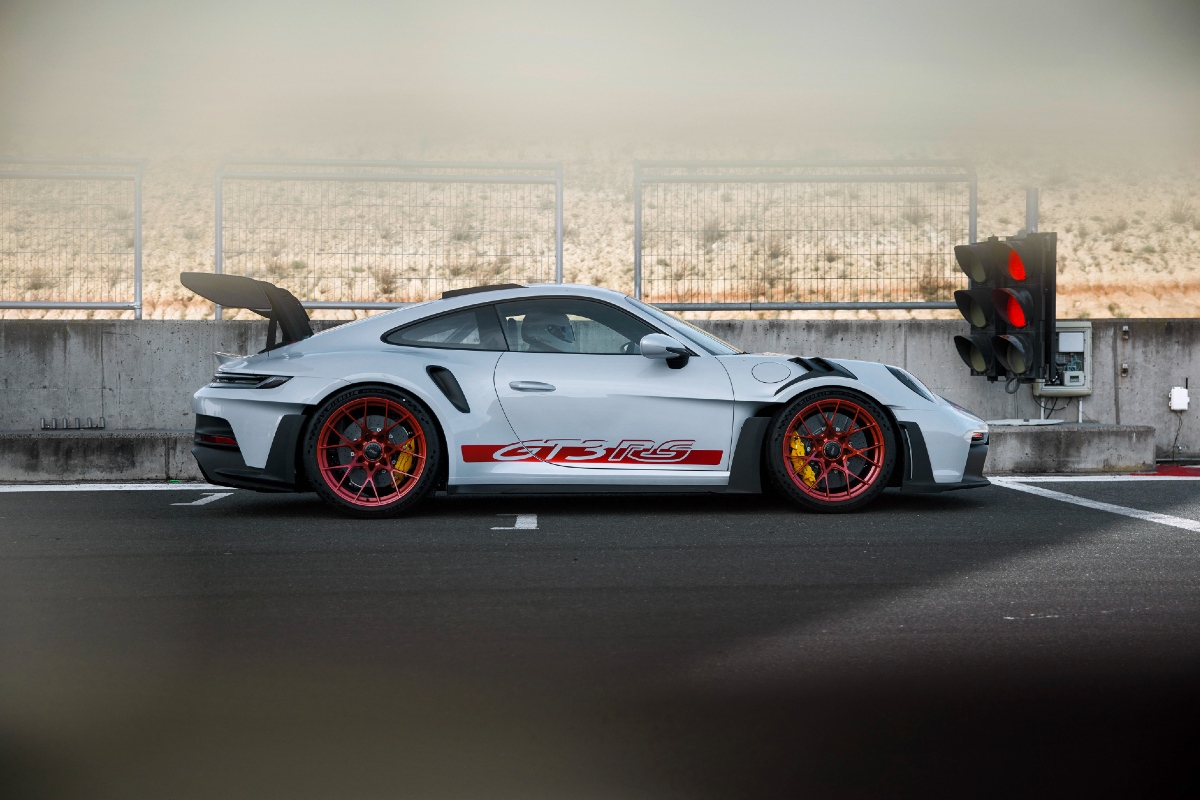 The most extreme sports car headed our way in 2023 is undoubtedly this. The German brand's latest 911 GT3 was already an incredibly-capable track car but every element has been ramped up for the GT3 RS.
The company has taken direct learnings from its motorsport programs with the 911 RSR and 911 GT3 R to create this road-legal special.
VIDEO: Porsche 911 GT3 RS takes on the Nurburgring
For example, a major motorsport-inspired change for the RS over the 'regular' GT3 is a centrally-mounted radiator, which sits where the front luggage compartment does in the rest of the 911 range. This is what's used in the 911 RSR and the 911 GT3 R and it allows for new active aerodynamic elements to be integrated into the front end design where the radiators typically would sit. It also allows for a larger front splitter (rather than a traditional road car-style spoiler) that works in concert with the rest of the redesigned aerodynamic package.
There's too much to detail here, so check out our in-depth reveal piece for more on this remarkable car.
Porsche 911 Dakar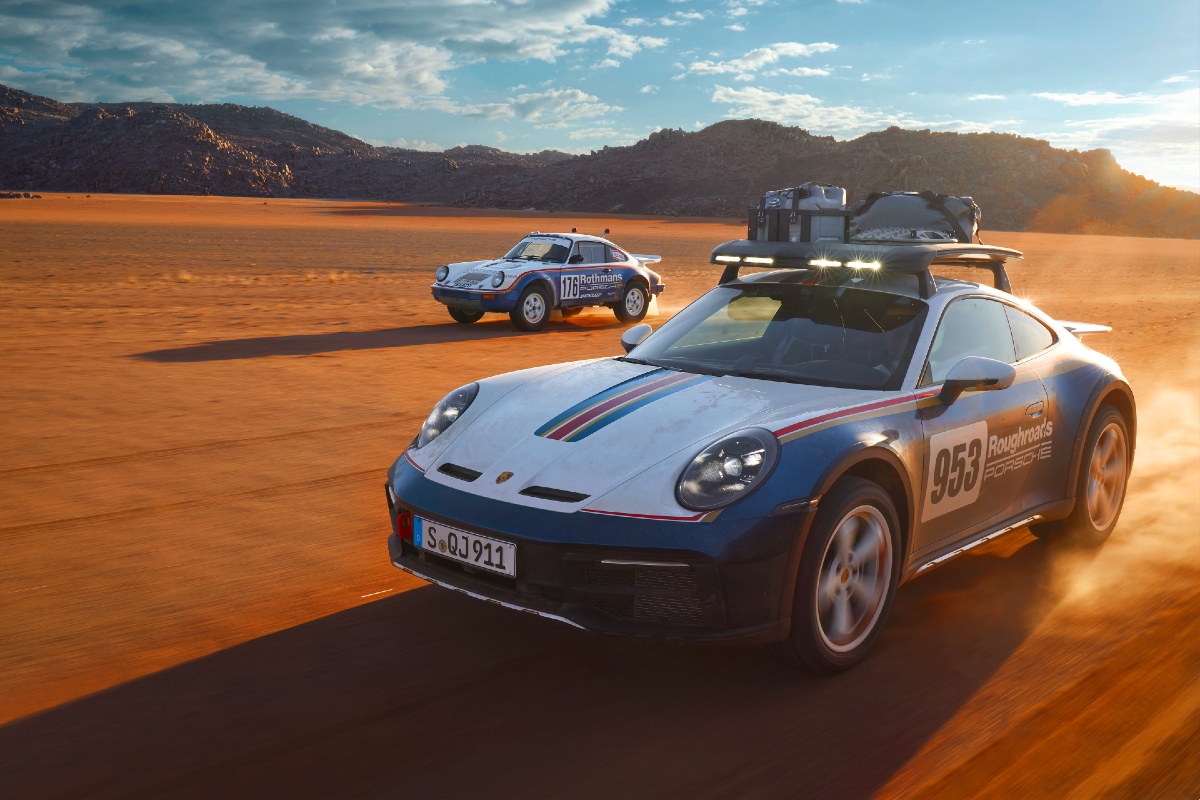 At the other end of the spectrum, Porsche has designed a 911 to get away from the racetrack. The 911 Dakar is inspired by the brand's 1984 Paris-Dakar Rally victory and takes the German sports car to a place it's never been.
READ MORE: Porsche takes the 911 off-road
It gets a higher ride height, underbody protection, a new anti-roll stabilisation system, rear-axle steering and off-road tyres to make it genuinely capable of getting down and dirty.
Unfortunately, it's only being built in limited numbers so unless you've already been talking to your Porsche dealer the chances are you won't be buying one new.
Lamborghini Huracan Sterrato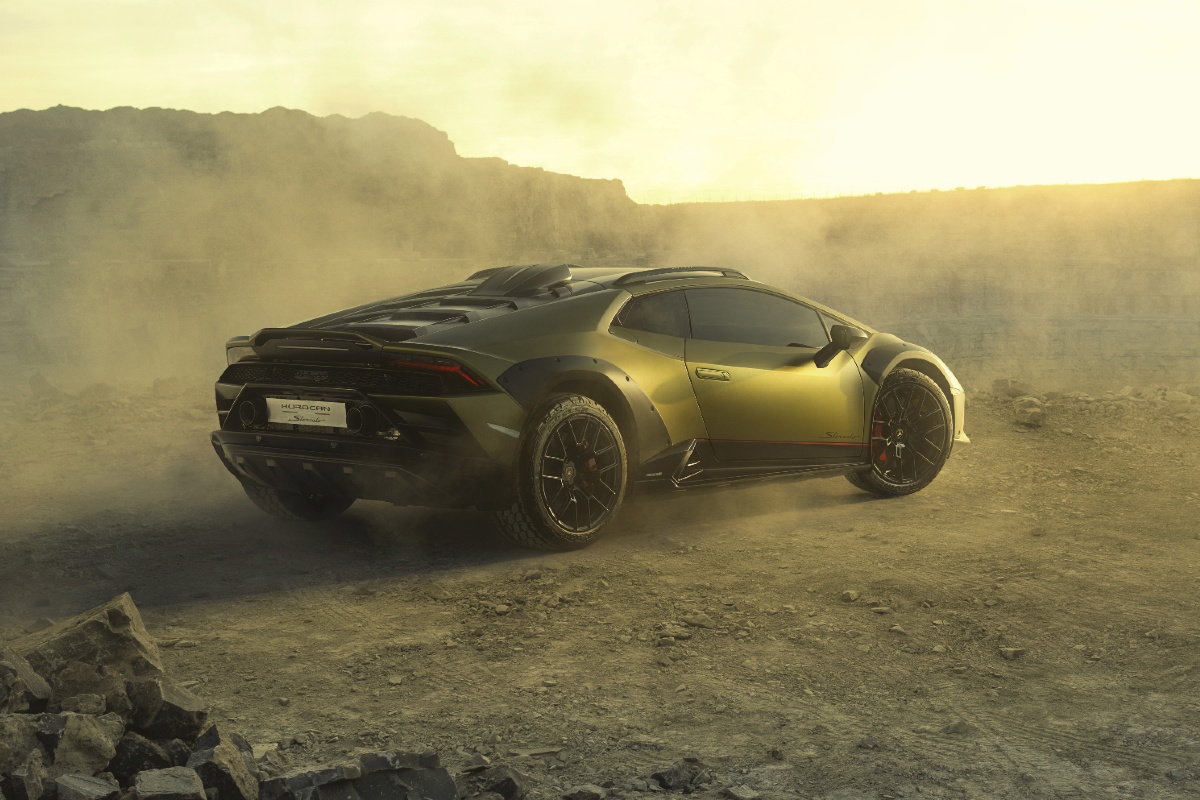 Not to be out-done by Porsche, Lamborghini also came up with its own off-road supercar. As a send-off for the Huracan (before its replacement comes in 2024), the brand has crafted this more rugged take.
READ MORE: Lamborghini is rally ready
The Huracan Sterrato (which means 'dirt road' in Italian) has a higher ride-height, wider track and roof-mounted air-intake to ensure it has real dirt road performance rather than just being a styling package.
The best part is it still has the same 5.0-litre V10 engine in the back, making 447kW and 560Nm to ensure you can get anywhere you want – on or off-road – in a hurry.
BMW M3 Touring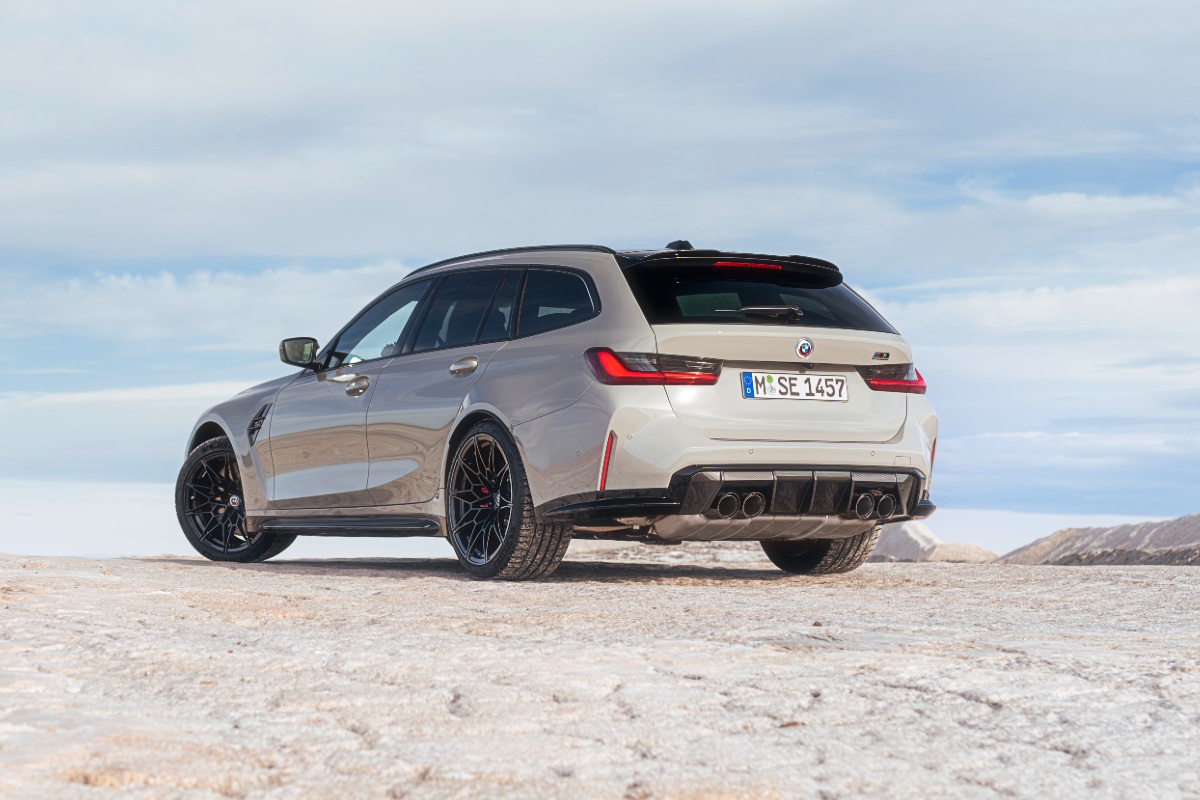 Need to get somewhere in a hurry but need to take plenty of luggage? BMW has the answer with the M3 Touring joining the local range in 2023.
This will be the first time the brand has offered the wagon bodystyle of the M3, adding it alongside the M3 sedan and closely-related M4 Coupe.
READ MORE: BMW M3 Touring confirmed for Australian arrival
The M3 Touring will only be available with the high-output 'Competition' version of the 3.0-litre turbocharged inline six-cylinder, good for 375kW and 650Nm. That means this load-lugger will run 0-100km/h in just 3.6 seconds – quick enough to make sure the kids are never late for school…
Mercedes-AMG C63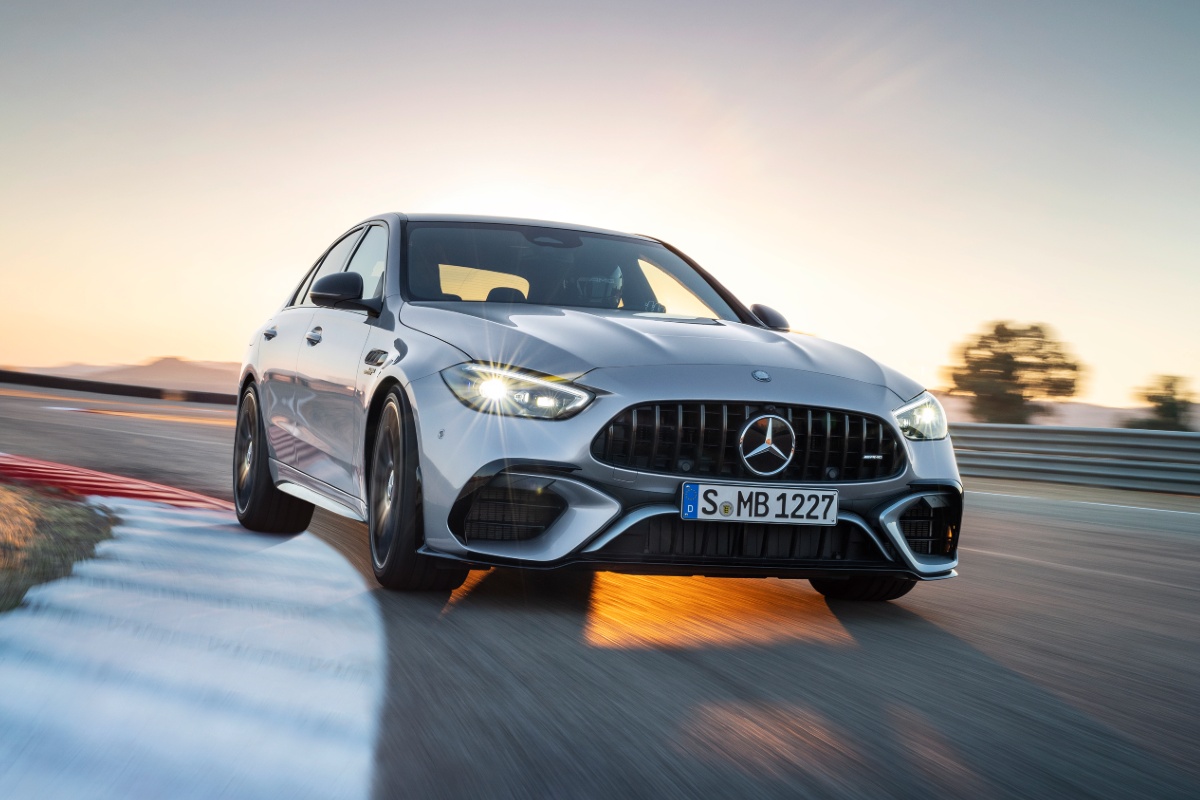 One of the most talked-about and controversial new performance cars of the year will be Affalterbach's latest offering. Having forged a reputation with its bellowing V8 engines, this latest C63 swaps the bent-eight for a four-cylinder – but this is no ordinary four-pot.
READ MORE: How F1 helped shape the new Mercedes-AMG C63
The F1-inspired powertrain combines a 2.0-litre four-cylinder turbocharged petrol engine (which makes a whopping 350kW on its own) with an electric motor that boosts total output to 500kW and a staggering 1020Nm of torque.
While V8 lovers will miss its noise, there's no question of comparison between the new engine and the old, with the out-going 4.0-litre twin-turbo V8 making 375kW and 700Nm which was plenty of power but is blown away by this new offering.