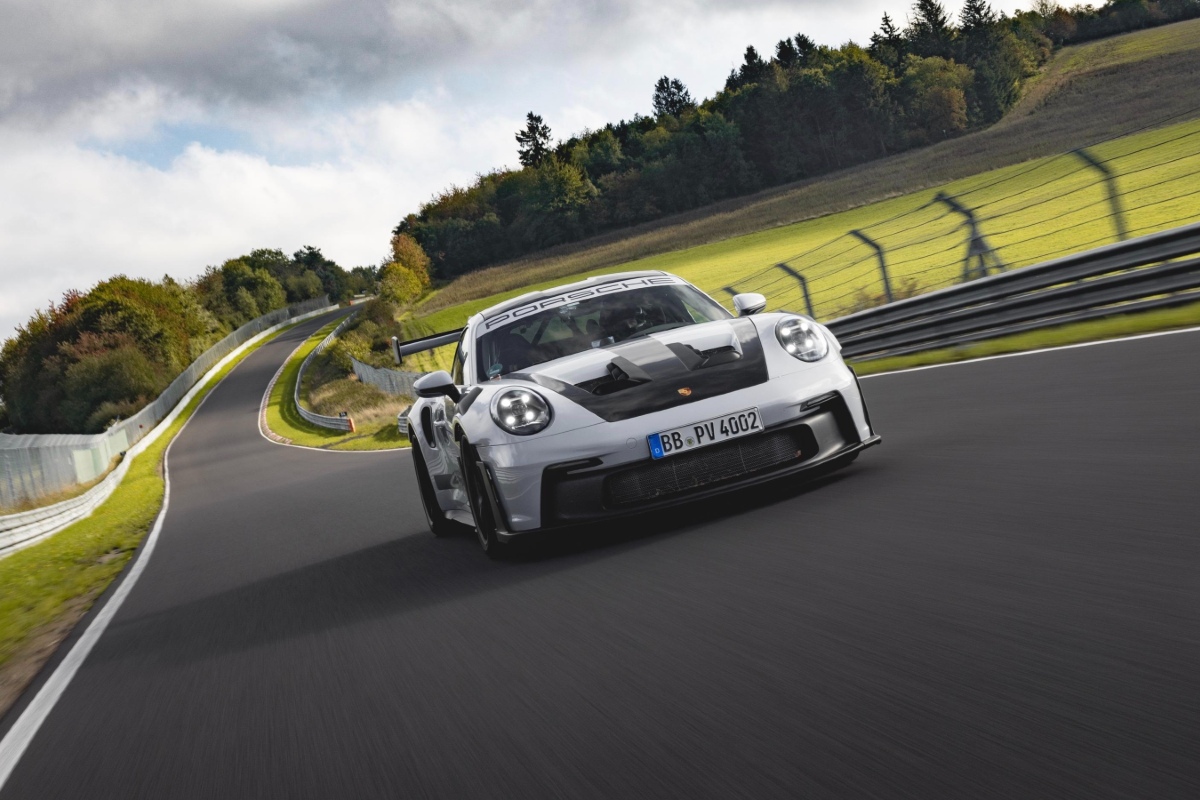 That the new Porsche 911 GT3 RS smashed the Nurburgring lap record set by the 'regular' 911 GT3 isn't shocking. But what is, is that despite going 10 seconds faster around the German circuit, Porsche feels the GT3 RS could have gone even faster.
Former factory racing driver and now brand ambassador, Jorg Bergmeister, lapped the 20km circuit in 6:49.328 driving the 911 GT3 RS with Weissach package fitted with Michelin Pilot Sport Cup 2 R tyres.
READ MORE: 2022 Porsche 911 GT3 RS detailed
But, Andreas Preuninger, director of GT cars for Porsche, believes conditions weren't in Bergmeister's favour and there is more time in the car.
"The 911 GT3 RS delivered what it had already promised at first glance – absolute excellence on the racetrack," Preuninger said. "Considering the far from ideal conditions, with a strong headwind on the long straight of the Döttinger Höhe and cool asphalt temperatures, we are satisfied with this time. The 911 GT3 RS is setting new standards for aerodynamics and the chassis. Never before has a road car embodied so much motorsport."
GALLERY: 2022 Porsche 911 GT3 RS
You can ride with Bergmeister in the video below.