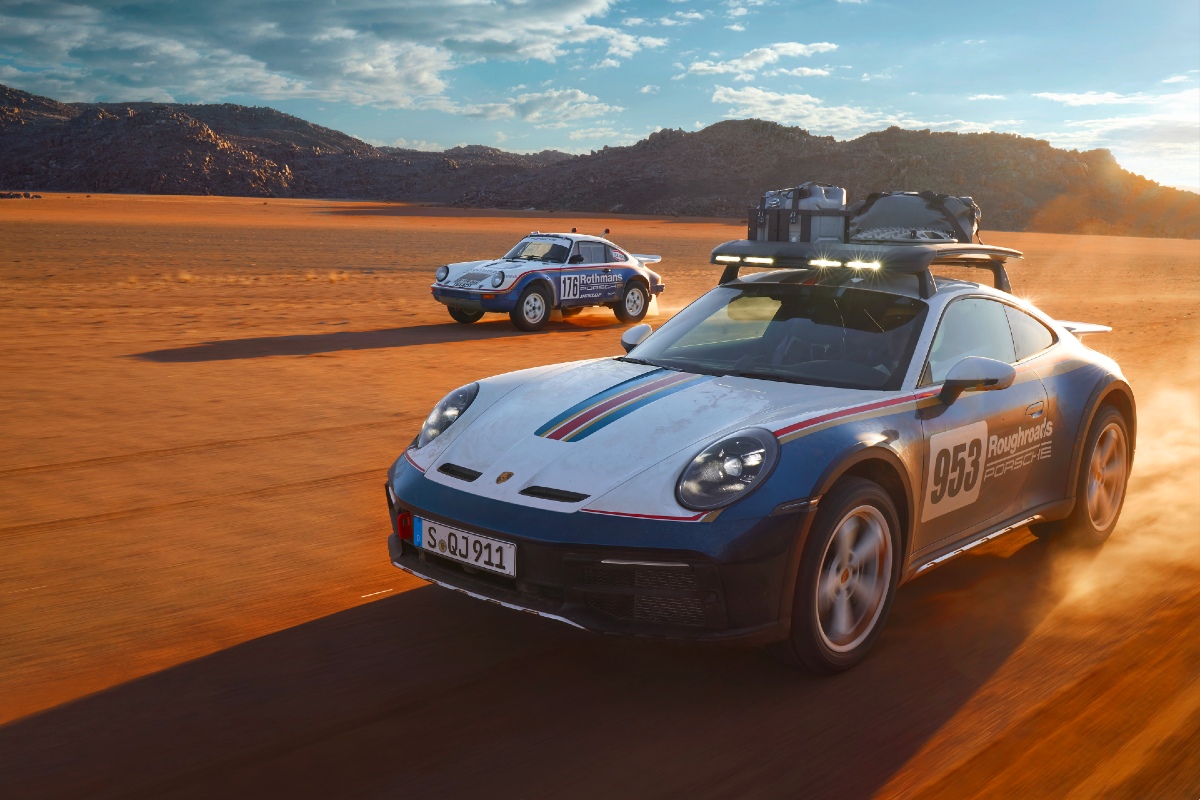 Porsche is celebrating one of its greatest motorsport achievements, victory in the 1984 Paris-Dakar Rally, with a special edition of the 911 like never before.
Having built the 911 range into a successful and very large line-up from the standard Carrera up to the track-ready GT3 and high-performance Turbo S, the latest model is a fresh twist. The all-new Porsche 911 Dakar is an off-road take on the iconic sports car, making the car capable of exploring new areas previously off-limits to the road and track focused options.
Revealed today in Los Angeles, the 911 Dakar comes just weeks after the brand conquered the world's highest volcano in specially modified versions of the sports coupe with the help of Le Mans and Pikes Peak winner, Romain Dumas.
And this new model is no mere styling package, Porsche claims the 911 Dakar has ground clearance and ramp angle that "rival those of conventional SUVs" thanks to a redesign of the suspension system and other upgrades.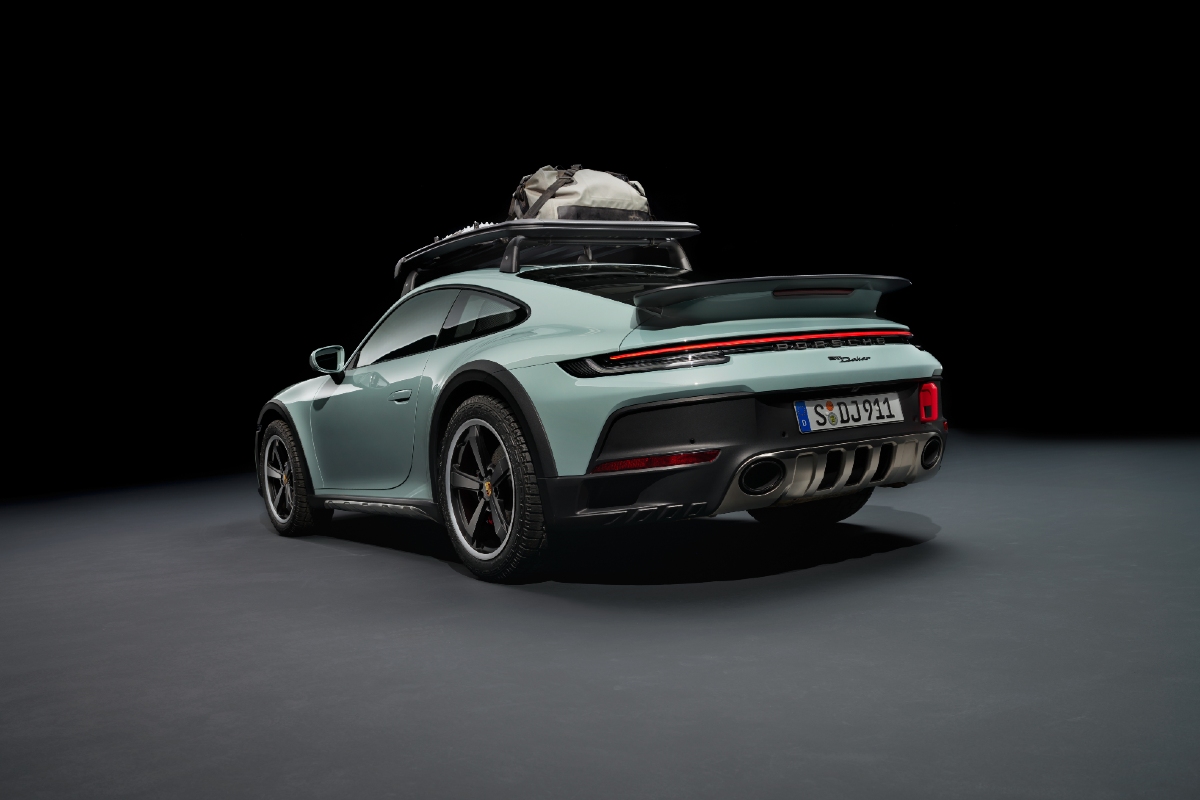 It features 50mm more ground clearance and with an extra 30mm of lift front and rear, when needed, and Pirelli Scorpion All Terrain Plus tyres that have been specifically developed by the Italian brand for the car.
The Porsche Dynamic Chassis Control anti-roll stabilisation system is standard, as is rear-axle steering, for better off-road performance.
There are wider wheel arches with stainless steel for extra protection as well as red aluminium towing points front and rear for practical and style reasons. The rear spoiler is made from carbon fibre reinforced plastic, as is the front bonnet, which is similar to the one found on the 911 GT3.
Porsche has also developed practical off-road features for those who want to get adventurous with their 911. There's an optional roof rack that incorporates a lightbar and has capacity for 42kg of extra equipment – such as extra fuel containers, tyres, shovels or traction boards. There's even an optional roof tent for those who want to go camping.
Another notable feature is the Rallye Design Package, which is a direct tribute to the '84 Paris-Dakar winning 953 livery and is the first time the brand has produced a two-tone paint and wrap on a production model. Customers also get to choose a racing number (between one and 999) and there's red and gold stripes and 'Roughroads' branding on the doors (replacing the Rothmans sponsorship from '84) to complete the look.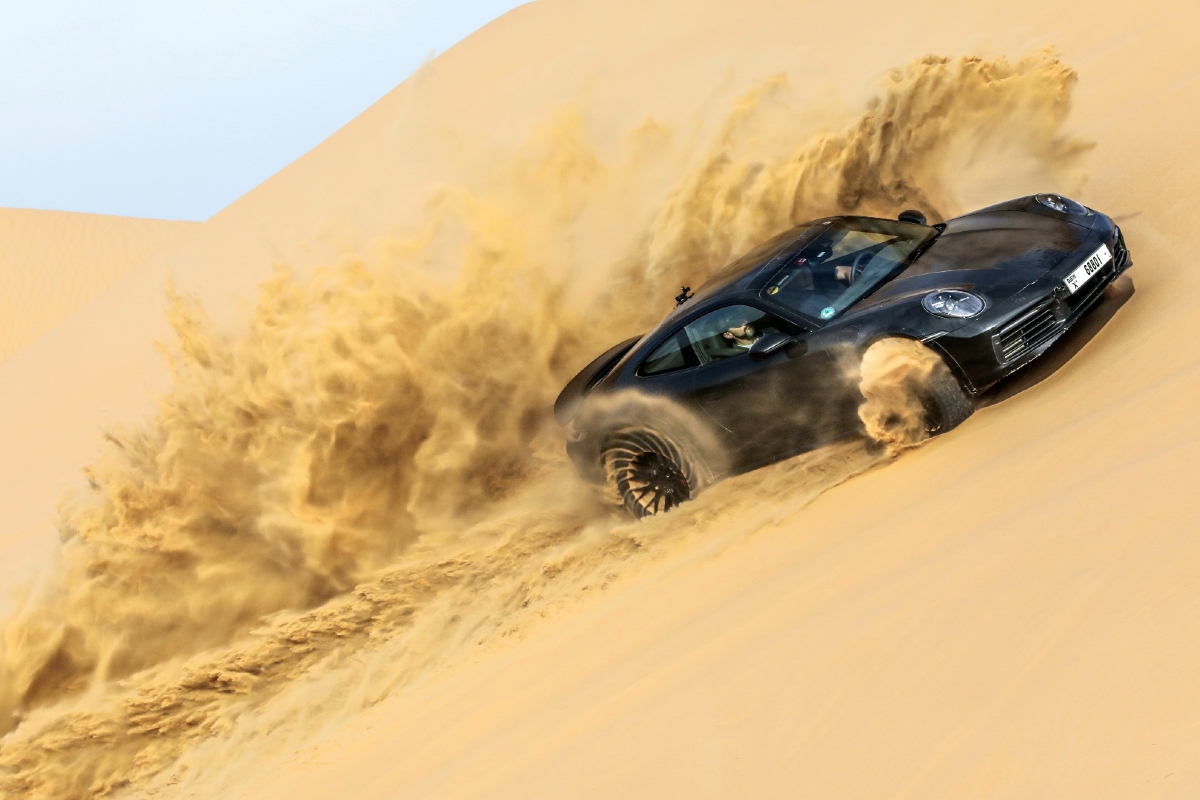 The package also adds a roll cage, six-point racing-style harness and fire extinguisher, so you'll be ready to compete if you choose. But this striking look doesn't come cheap, adding $54,730 to the cost.
Under the bonnet is the same 3.0-litre twin-turbo flat-six engine found in much of the range (Carrera, Carrera S and GTS), tuned to make 353kW of power and 570Nm and paired with the same trick engine mounts as the 911 GT3.
Porsche Australia has confirmed the 911 Dakar will be priced from $491,400 (plus on-road costs), which slots it between the Turbo and Turbo S models in the range. But you'll need to be quick or very friendly with your Porsche dealer to get one, with just 2500 examples of the 911 Dakar set to be produced.