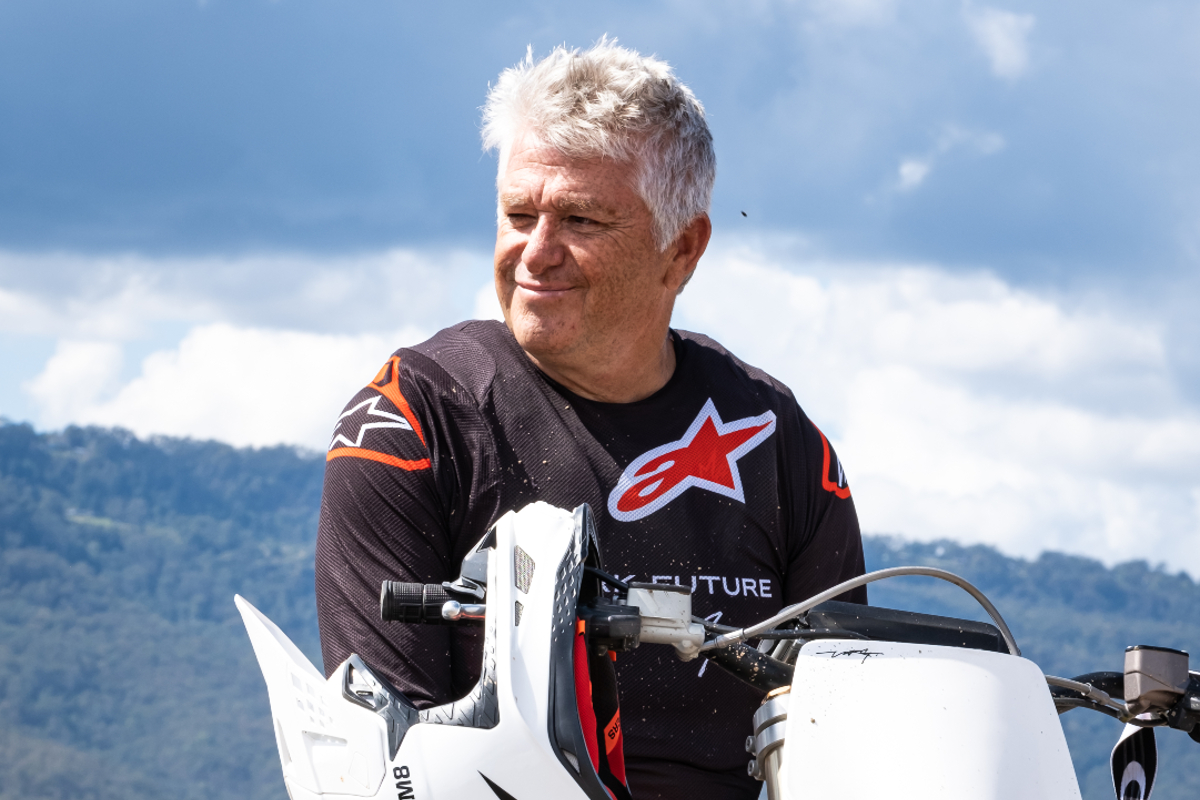 Jeff 'Leisky' Leisk is a former multiple Australian Motocross champion, he was ranked number two in the world by the FIM in 1989, his first full Motocross Grand Prix season. His freckles are global superstars in their own right but his skills on a Supercross and a Motocross track are what cemented him as one of Australia's G.O.A.T. and put our country on the map.
It was the early 80s and Supercross was erupting as a new sport in Australia. Jeff Liesk became a household name, packing out major arenas competing as one of the country's top Supercross racers. Liesky then moved to the States, as one of the O.G Aussies to race in the AMA Supercross and Motocross. Europe was next on his agenda and it became his most successful stint – almost clinching the World Motocross Championship in his first full season, except for a splash of fuel.
I asked him what was a time during his racing he'd never forget, "I was the first Australian to win a Grand Prix – that was an incredibly memorable moment." Riding a 500c two-stroke Honda, Leisk won the '89 Finland GP and cemented himself in the Australian history books.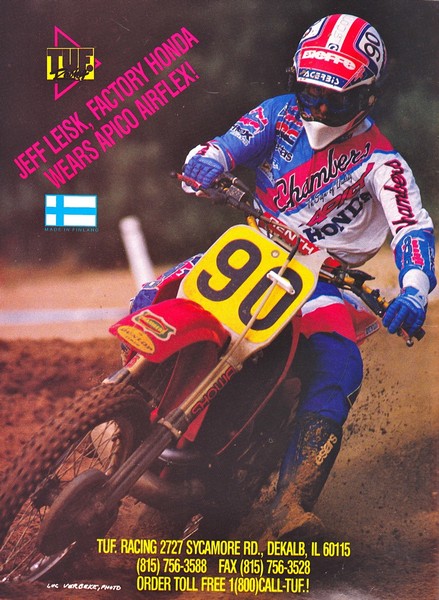 Retiring after 19 years of racing, Leisk joined the corporate world, quickly working through the ranks at KTM Australia to become General Manager. There he identified and nurtured some of Australia's greatest off-road racing talent, including one of our most decorated Motocross and Supercross racers Craig Anderson – "as soon as I first saw him racing at 15, he grabbed my eye in terms of the way he rode the bike." In off-road it was Dakar-winning Toby Price, ISDE (International Six-Day Enduro) World Champion Daniel Milner and Daniel Sanders.
"Toby Price was a stand out," Leisk says. "I remember the first Finke he did with KTM. We were at the 160km fuel stop. Toby and Ben Grabham had been racing side-by-side the whole 160km. That was Toby's first Finke, it was amazing how quickly he got up to speed."
He's now back on the scene leading the charge as Director of Stark Varg Australia – a new to market, fully electric motocross bike that is causing serious chatter around the world. This bike could reshape how we go racing and due to its lack of noise, where we go racing.
"My motivation to get involved is because this sort of bike can bring more people into the sport of motorcycling," he explains. "That's what I love about it, I'm passionate about that. There's certain aspect about motorcycling sport that restrict its popularity, mostly noise."
As for the response from moto diehards, he says: "I love the reactions of people when they ride it the first time. It really surprises people. It blows their minds."
A far cry from the two-stroke engines in Jeff's days of glory, I wondered if he'd ever dreamt of a bike like the Stark Varg existing?
"Never could I have imagined the Stark," he admits. "Until I first rode this bike, I didn't think it could be possible for a non-combustion, electric bike to feel this good. I love the way the bike performs, I love the fact that it makes me a better rider. I'm out on Supercross tracks taking on jumps I never thought I could at my age."
Could this be true, a bike that makes us all SX champs?
"It's the way it delivers the power, a more reliable power source, it's seamless. The way a combustion engine runs, it's not as seamless. You need to be in the right gear to clear a jump, you have to work harder to perfect that landing. Will the bike perform in the way I need to it to to clear the jump? With electric, it removes that question."
So back to the point of this chat – Jeff's dream garage.
Daily ride: Stark Varg
Not a huge surprise here – a Stark Varg. It would be rude not to.
"It's the unique riding experience; the bike isn't drowned out by all the noise," Leisk says. "You can hear and feel the traction and tyres, it's the sense of speed with the wind noise and the fully adjustable power. Plus it's low maintenance, you don't have to clean the air filter, just go home charge it up and go again."
Something Special: KTM 500 EXC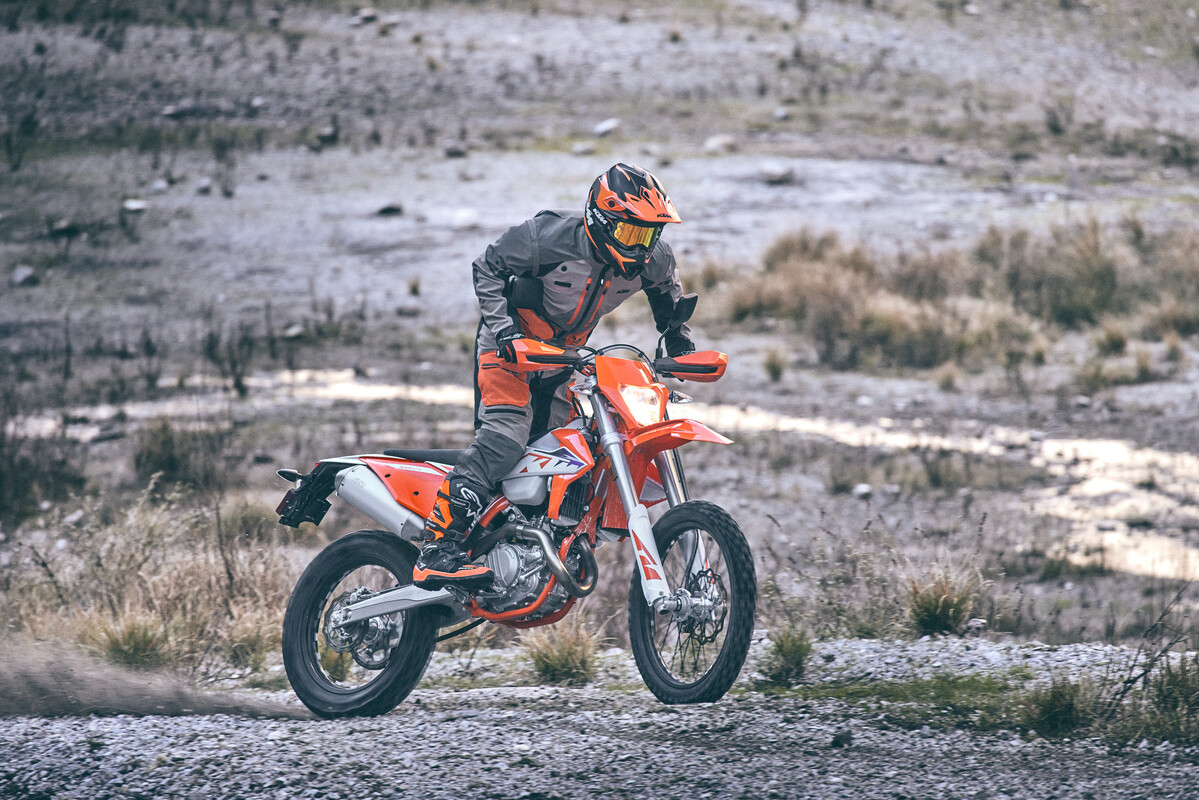 "As I'm an adventure mad person it must be able to go off road and go far! I really like single cylinder bikes because they are agile and when the going gets tough you can keep pushing deep into the outback. Right now my pimped out KTM 500 EXC 2022 is my do anything go anywhere bike that suits my type of riding."
Track Toy: Sprintcar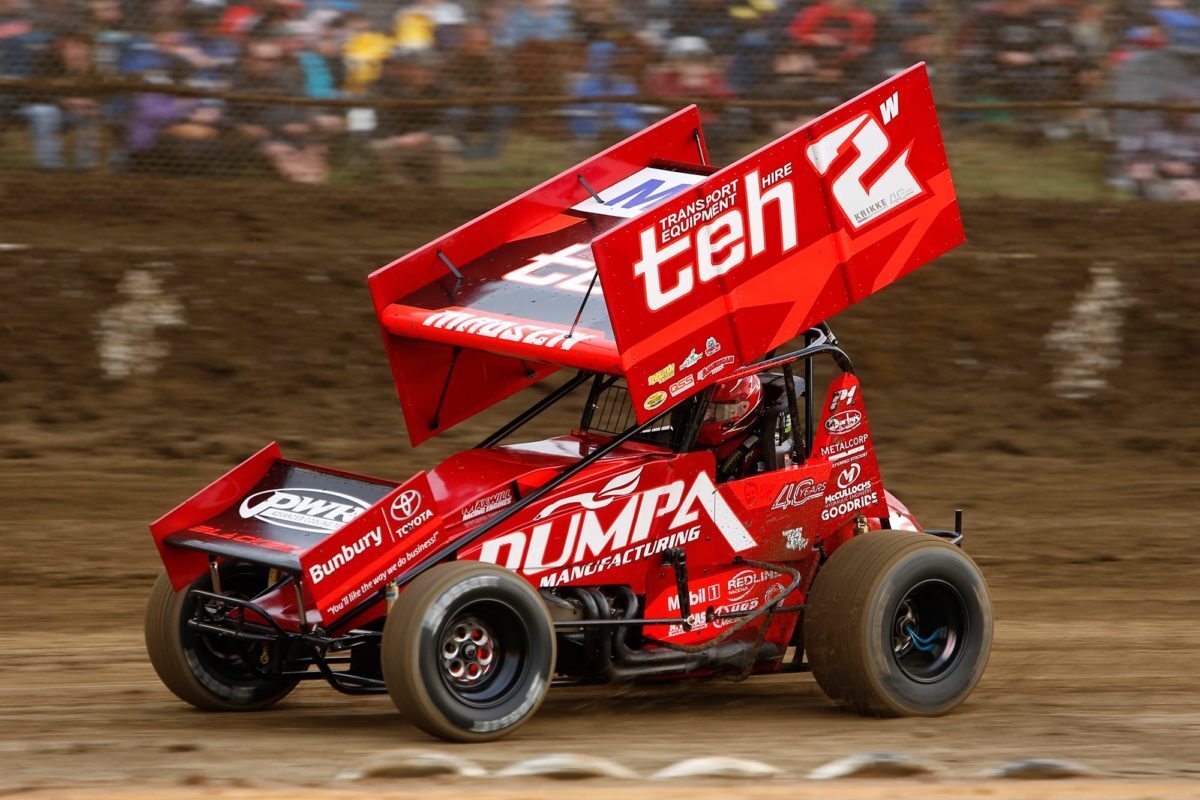 "I'm a huge Sprintcar fan and have raced them in the past, if you really want the rawest experience in all motorsports then a 650 kg methanol burning 900+ horsepower Sprintcar is the way to go," he says. "I love them because there is none of that traction control BS, just massive power straight under your foot, they are incredibly intense to drive and provide an experience like no other."