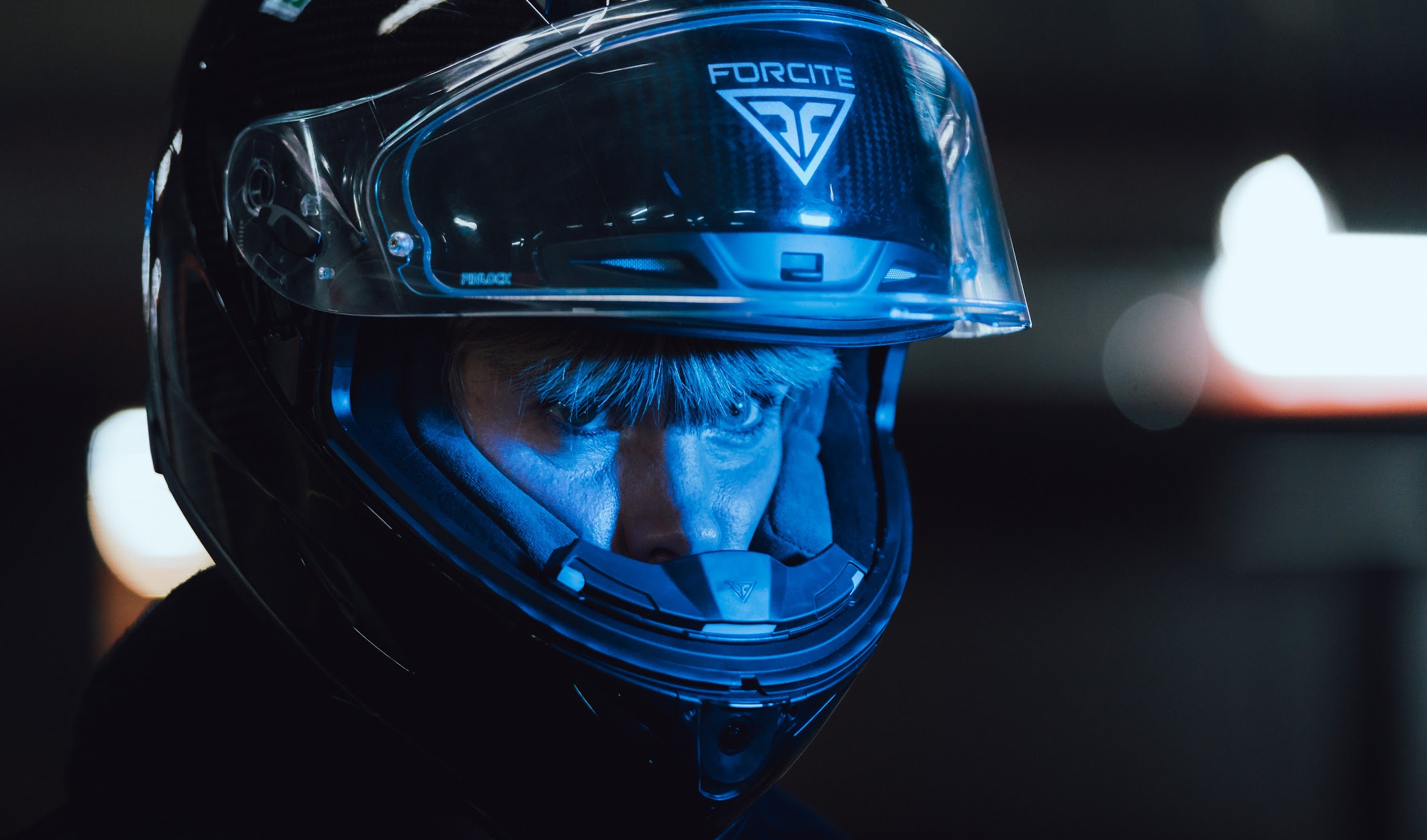 Did you know the world's first smart helmet was created in Australia? Yes. Many have tried, but none have made it to full production, being sold and recognised by governing bodies locally and internationally.
With the technology developed in automotive interfaces and the hands-free market, you'd have thought a motorcycle smart helmet would have entered the market a while ago. But with a smaller market, that also means smaller R&D investment. Has the demand been there as it has in cars? Seems not. Motorcyclists enjoy tunes while riding but are generally OK to ride unaided, listening to the wind whooshing past our helmets while often missing our highway exit. But we now have more options. Enter the Forcite MK1S. And once you know, you know.
Think inbuilt HD Sony camera in the chin, heads-up LED light display, and built-in speakers for navigation, calls and music.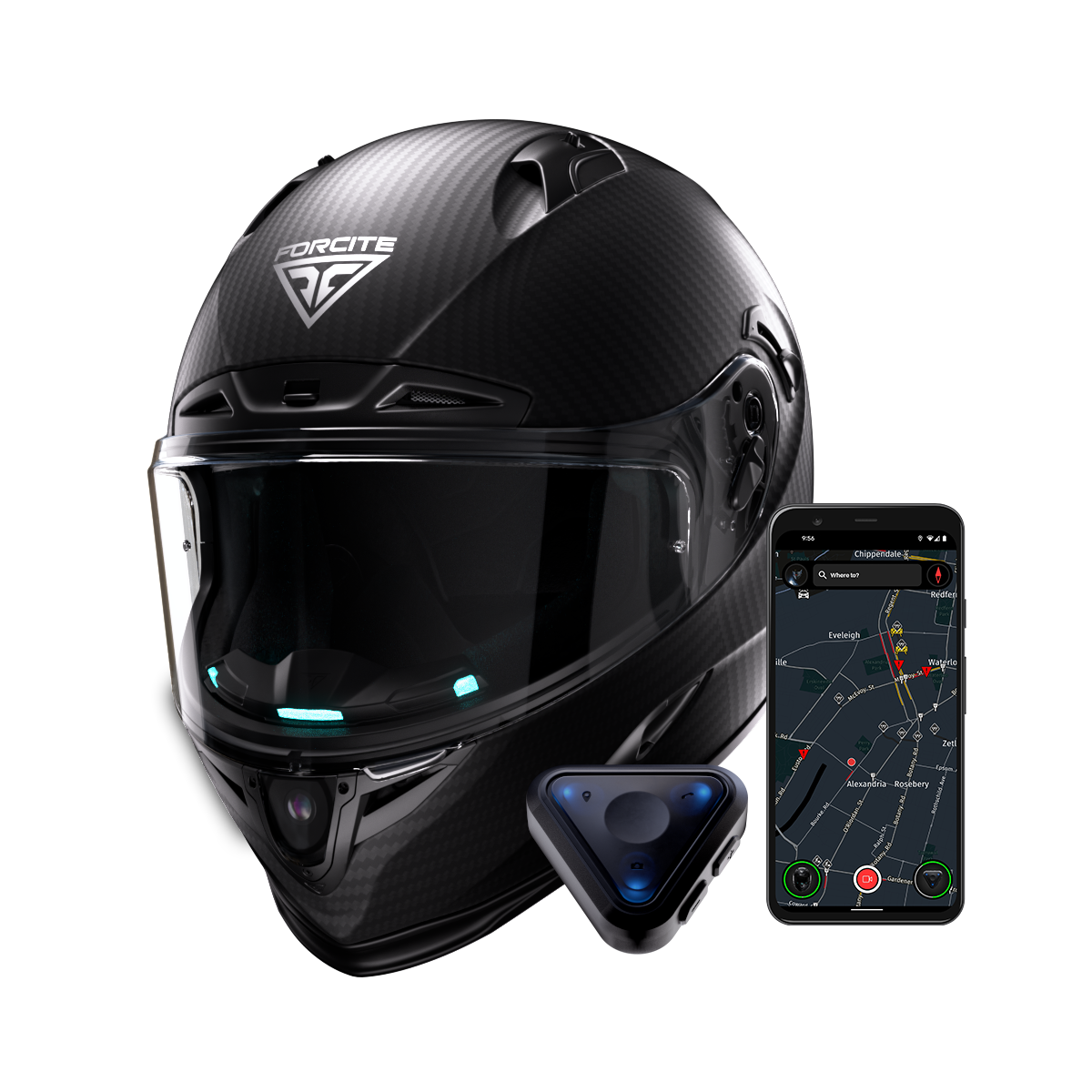 I know what it's like to deconstruct your helmet to attach a clunky comms system for calls and music. No more expensive helmet GoPros and no more getting lost because you now have navigation in your ear. It repeats itself when you get closer to your exit because if you're like me, you've already forgotten if you're turning left or right. And if that all fails, the heads-up LED lights will guide you and warn of cautions such as speed cameras. This means you will arrive at your destination without having to dangerously pull over on a highway after taking the wrong exit, remove your gloves and fumble around in your jacket for your phone.
The system operates through the Forcite app, which connects to your helmet via a Bluetooth handlebar attachment. This attachment is simple to use and means you don't have to pull out your phone.
Regardless of the tech, it's still a lightweight carbon helmet that looks as good as it feels with upgraded neck foam and premium leather.
For a lid starting at $1399 I'd be expecting a lot, and to be fair, it does deliver a lot. The time and money you save from buying the comms system, a GoPro, plus a good looking lightweight helmet, means this is a solid package. Everything you need in terms of mounts, controllers and chargers are included and tech support is available.
If you're looking to level up, Forcite has just released their limited edition helmet speaker set in collaboration with New York's Master & Dynamic, the crew responsible for automotive sound systems collaborations used in Lamborghini and Bugatti.
And for those proud Australians, this helmet was born and bred in Sydney's inner west through a small crew of young guys turning a wild idea into a reality. The company has recently taken the next step in its journey, moving into a new facility at Sydney Motorsport Park's recently opened Australian Motorsport Innovation Precint.
Production of the helmets will be done trackside and Forcite co-founders Julian Chow and Alfred Boyadgis have ambitions to expand from the two-wheel to four-wheel market so based right alongside the racetrack at Sydney Motorsport Park will allow for faster development and new industry insight.