In automotive terms, Rimac is a minnow, selling only a handful of cars. But this tiny Croation car company is one of the most in-demand by some of the biggest brands in the business.
When Aston Martin needed an electric powertrain addition for the Adrian Newey-designed Valkyrie hypercar, who did the British brand turn to? Rimac. And when Koenigsegg needed EV knowledge? It reached out to Rimac too, despite being rivals.
While Tesla has attracted plenty of headlines with its electric vehicle range, Mate Rimac has been quietly building his company and last week it emerged Rimac could take control of the famed Bugatti brand.
It's a complex deal, according to the initial report in Car Magazine, with Volkswagen Group looking to ditch the boutique hypercar brand to allow it to focus on electrification of its mainstream brands – Volkswagen and Audi in particular. So, Rimac would get to run Bugatti and in return Volkswagen Group would increase its stake in Rimac to gain access to its cutting-edge electrical powertrains.
Tesla may be the poster-child for EVs and have a cult-like following amongst early adopters, Rimac has attracted attention from within the industry. Volkswagen-owned Porsche already has a 15 per cent stake in Rimac, so it's likely the Bugatti deal would be facilitated through the German sports car brand. Hyundai-Kia Group has also taken a 13.7 per cent stake too, as it also looks to use electrification as a performance boost in future.
There's been no official confirmation of the deal yet, but it's expected to be approved and announced shortly by Volkswagen Group's leadership.
Which begs the question: Who is Mate Rimac?
Croatia's Elon Musk
A big part of Tesla's success is the cult-of-personality that has built up behind founder and Tweeter-in-chief, Elon Musk. He is a charismatic and daring leader who has established an all-new car company in the United States and acted as a catalyst for the wider adoption of EVs.
Mate Rimac, on the other hand, is a quiet achiever. He's less likely to be found on Twitter and more likely to be working directly on the cars that bear his name.
Rimac is only 32 years old, having been born in Livno, Bosnia and Herzegovina in 1988. As a child he reportedly dreamed of building his own cars but it wasn't until 2007 that he began to experiment with electric cars.
As the story goes, having destroyed the petrol engine in his BMW 3-Series Rimac he decided to convert it to an EV. But disappointed in the weight and limited range of the electric powertrain he used, Rimac set about developing a better version for himself.
In 2009 he founded Rimac Automobili in Sveta Nedelja, Croatia and by 2011 he had launched the Rimac Concept One. It's specifications were eye-opening, with 960kW of power it could manage the 0-100km/h sprint an F1-like 2.6 seconds and had a top speed of 355km/h.
Only eight examples of the Concept One were built but it became world famous with Top Gear's Richard Hammond crashing it during a hillclimb.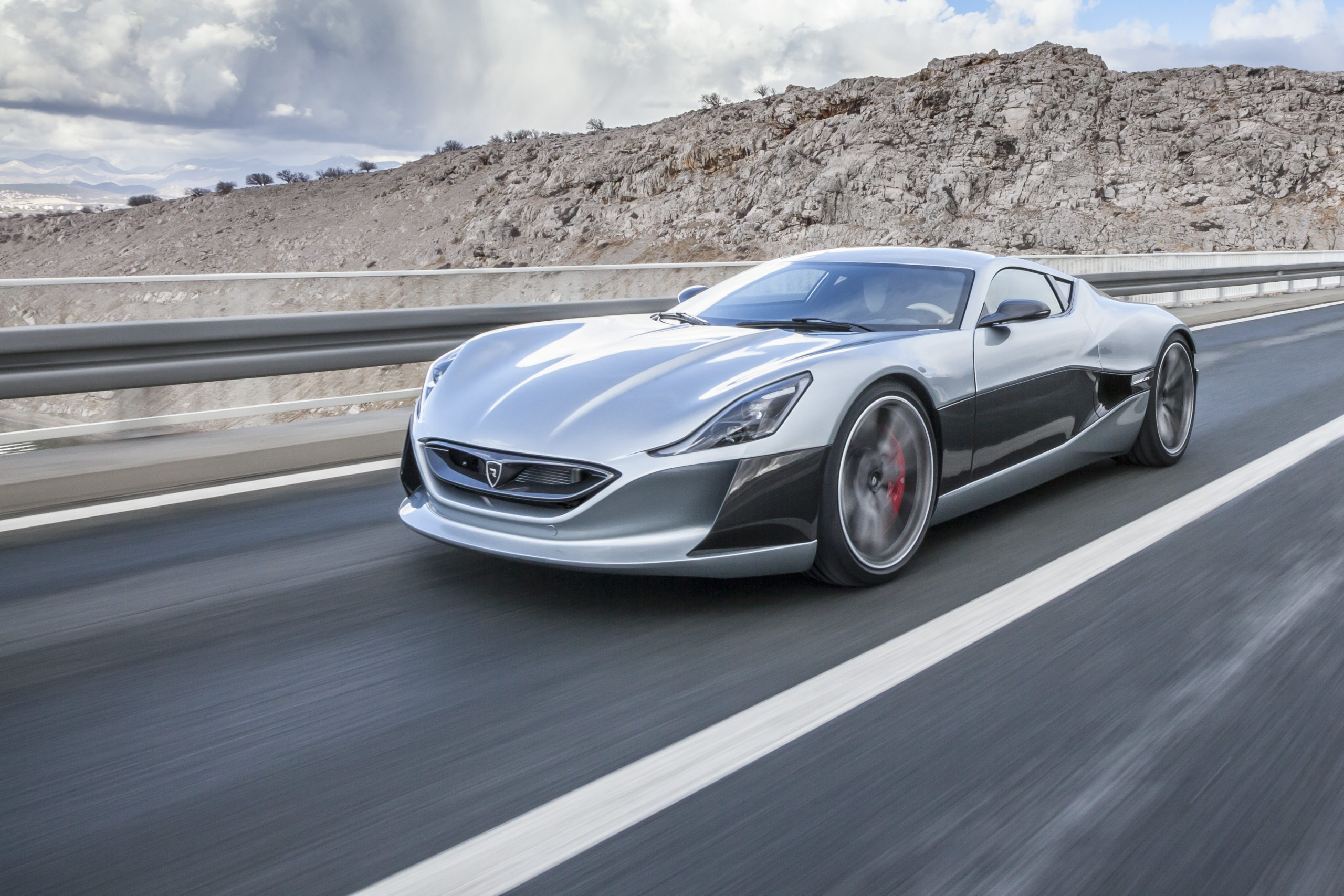 By 2018 the small company had unveiled its next creation – the Concept Two (or C_Two as it was presented). It naturally improved on the original with the company claiming 1427kW of power, 2300Nm of torque, 0-100km/h in just 1.85 seconds and a top speed of 412km/h. It will also reportedly have Level 4 autonomous driving functionality.
Rimac will only build 150 C_Two and demand is reportedly high, with 2016 F1 world champion Nico Rosberg amongst the buyers.
What next for Rimac and Bugatti?
Assuming the Bugatti deal goes through, it seems likely the French brand would transition from building high-capacity petrol engined hypercars to fully electric. Rimac already provides elements of the C_Two to other companies, including the new Pininfarina Battista, so it would be logical to spread the high development costs across multiple models.
The deal should strengthen Rimac's position as one of Europe's leading EV suppliers across several brands, but most likely would see it work more closely with Volkswagen Group; particularly Porsche.