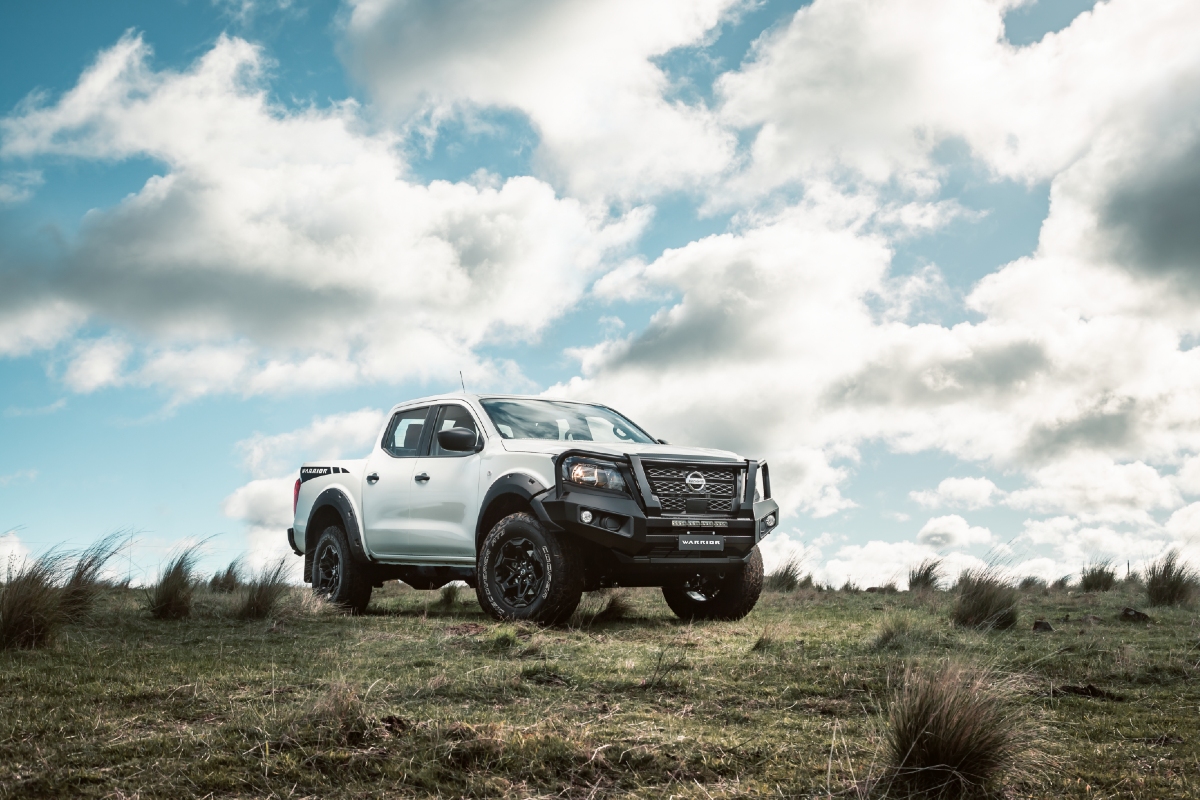 What is it?
The latest collaboration between Nissan Australia and Premcar, the engineering firm with a lengthy resume of building a variety of memorable cars. As the name indicates, this follows the same 'Warrior' theme as the brand's range-topping model, but uses the more-affordable, entry-specification Navara SL as the starting point.
Premcar has added a range of new features to make the Navara SL a 'Warrior' including a new bullbar with integrated LED lightbar, under-body bash plate, flared fenders and a towbar.
Does it have any racing pedigree?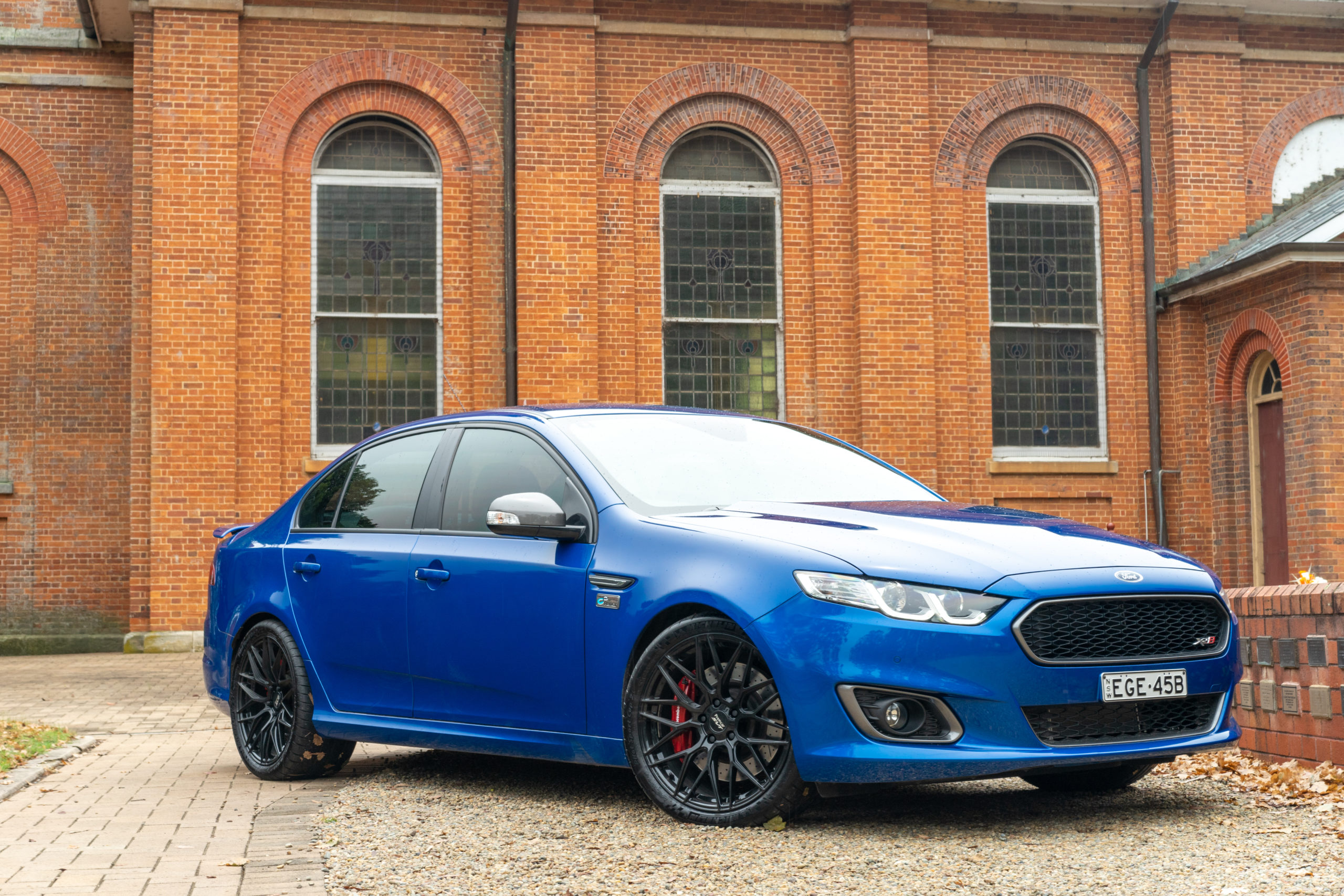 While its focus is on road cars and other engineering work, Premcar has a history building some of the most famous Australian performance cars of the last 25 years.
Premcar is the business that began life back in 1996 as Tickford Vehicle Engineering and over time evolved into Prodrive Australia before taking on its current name in 2012. During its life it has been responsible for the EL Falcon GT and then the AU Falcon-based TS50 and later the Ford Performance Vehicles' V8-powered GT Falcons and turbocharged inline-six F6 Falcons.
The Warrior project with Nissan began in 2019 and is now into its second generation with plans for a Patrol Warrior to launch later this year.
What's under the bonnet?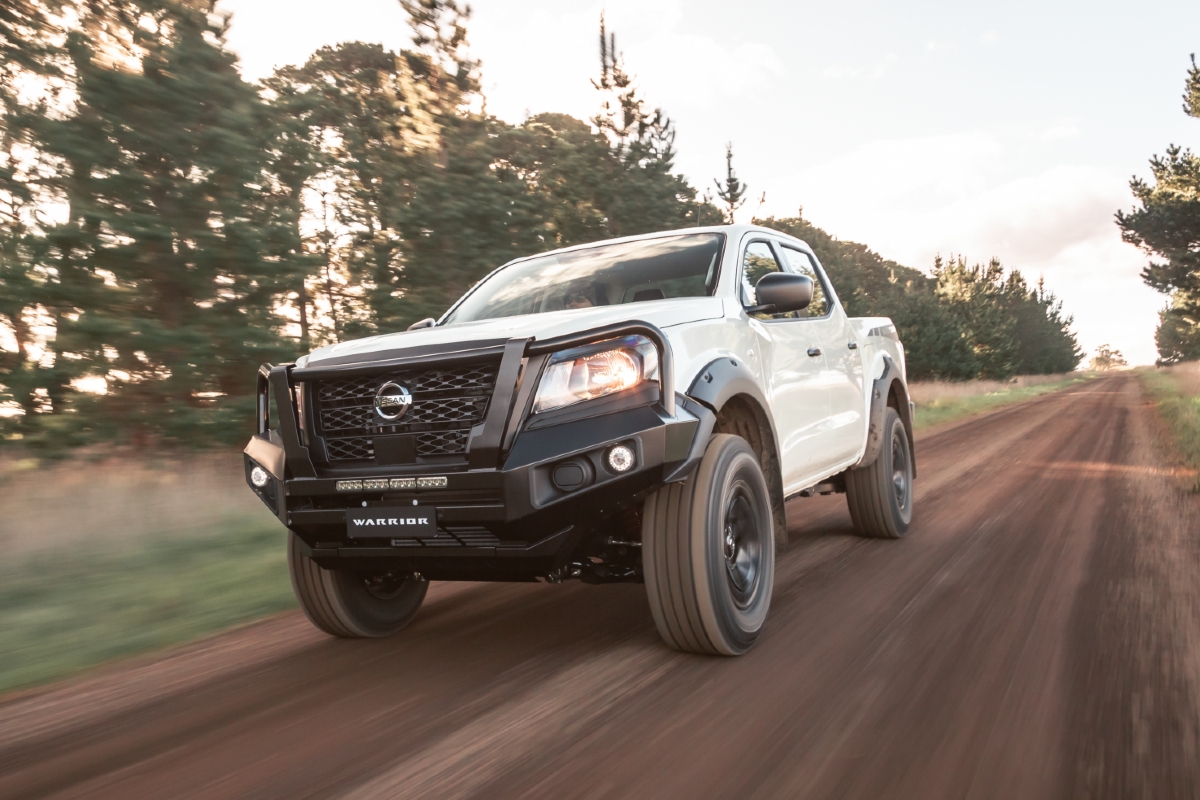 Premcar doesn't mess with the powertrain, in large part because unlike the more performance-orientated Ford Ranger Raptor, the Warrior program is about making the Navara a more capable off-road ute.
ROAD TEST: Nissan Navara PRO-4X Warrior review
Nissan's proven 2.3-litre four-cylinder twin-turbo diesel engine makes a respectable 140kW of power and 450Nm of torque, which doesn't make the SL Warrior a fast ute but it does the job of hauling the big rig along.
It can be paired with either a six-speed manual or seven-speed automatic transmission. Our test car was fitted with the auto and it does a good job extracting the best from the engine.
How does it handle?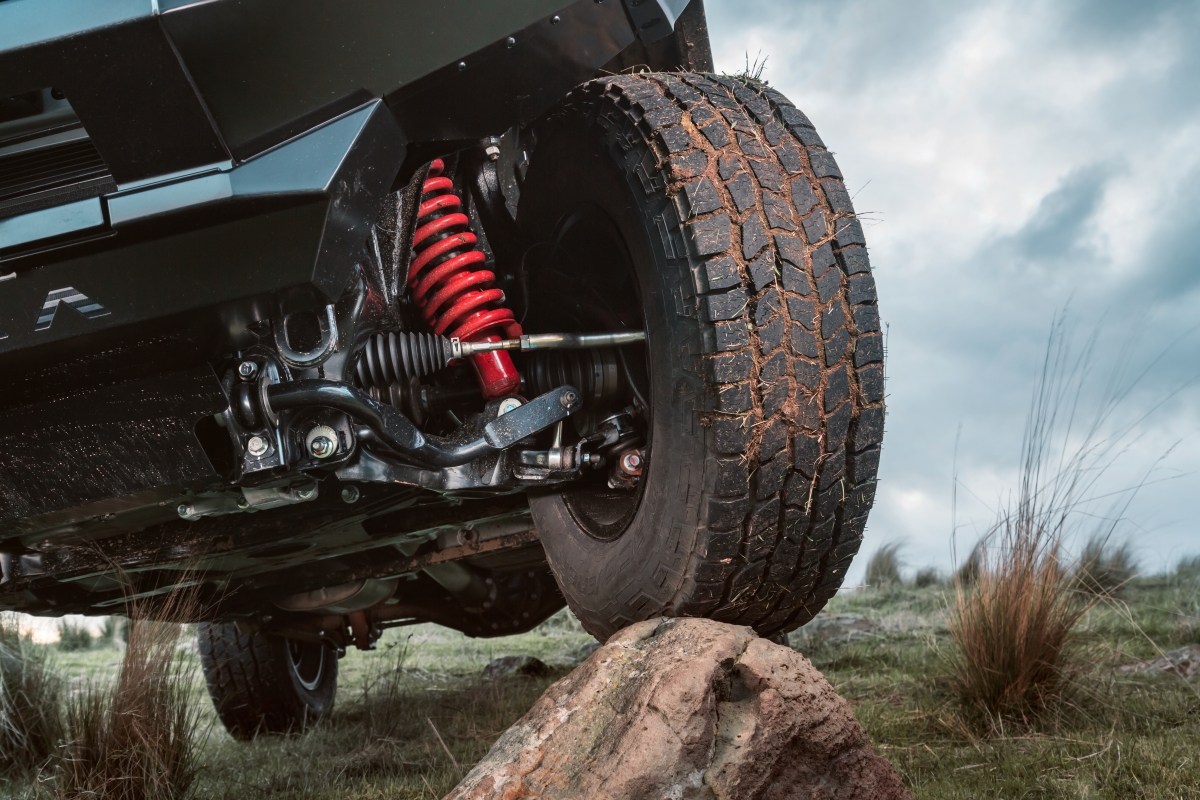 As mentioned earlier, Premcar's mission for the Warrior was to make it a more capable ute off-road. To that end the suspension has been given a unique tune, with new springs, dampers and jounce bumpers, as well as a 40mm suspension lift to improve ground clearance to 260mm.
While the changes do help improve it off-road, with a greater approach angle and almost unchanged departure angle despite adding the towbar, they have another impact. The on-road handling is noticeably improved over the standard Navara SL, with less body roll and a more responsive turn-in feeling.
Where would you most like to drive it?
While it may be improved on sealed roads, the Navara SL Warrior is designed to play in the bush. This would make for an ideal vehicle for those who need a family-sized vehicle during the week but want to head for adventure off-the-beaten-path on the weekend.
What's the interior like?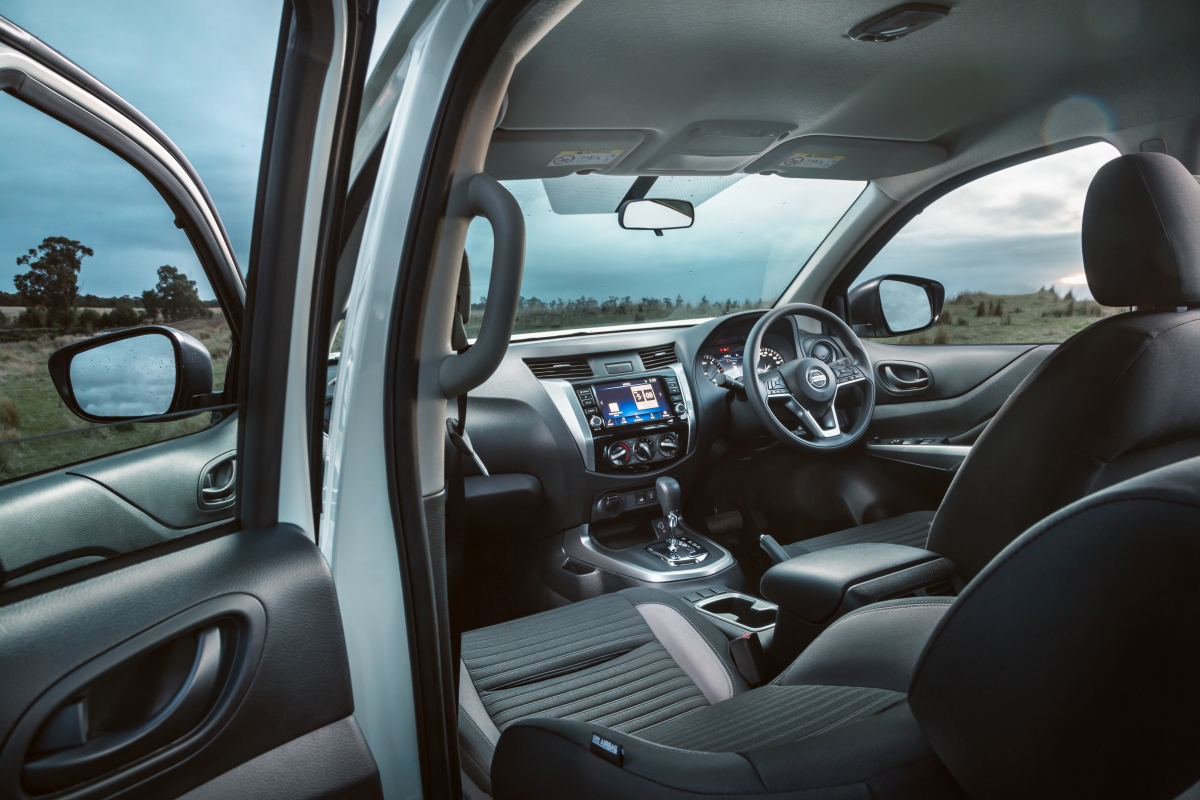 To keep costs down for what has been designed as an affordable upgrade package, Premcar doesn't change the interior. So it's the same as you'll find in the standard Navara SL, which isn't flashy because this is an entry-level ute – it's been designed as a working vehicle.
It's a functional cabin, with decent space in both seating rows and some useful storage spots but overall it's starting to feel a little dated in comparison to newer, flashier arrivals in the ute market, such as the latest Ford Ranger.
How much does the Nissan Navara SL Warrior cost?
The standard Navara SL 4×4 is priced from $46,600 (plus on-road costs) while the Navara PRO-4X Warrior runs you $67,515, so by introducing the SL Warrior Nissan has been able to split the difference to cater to a wider audience with a $58,000 asking price.
Would I buy one?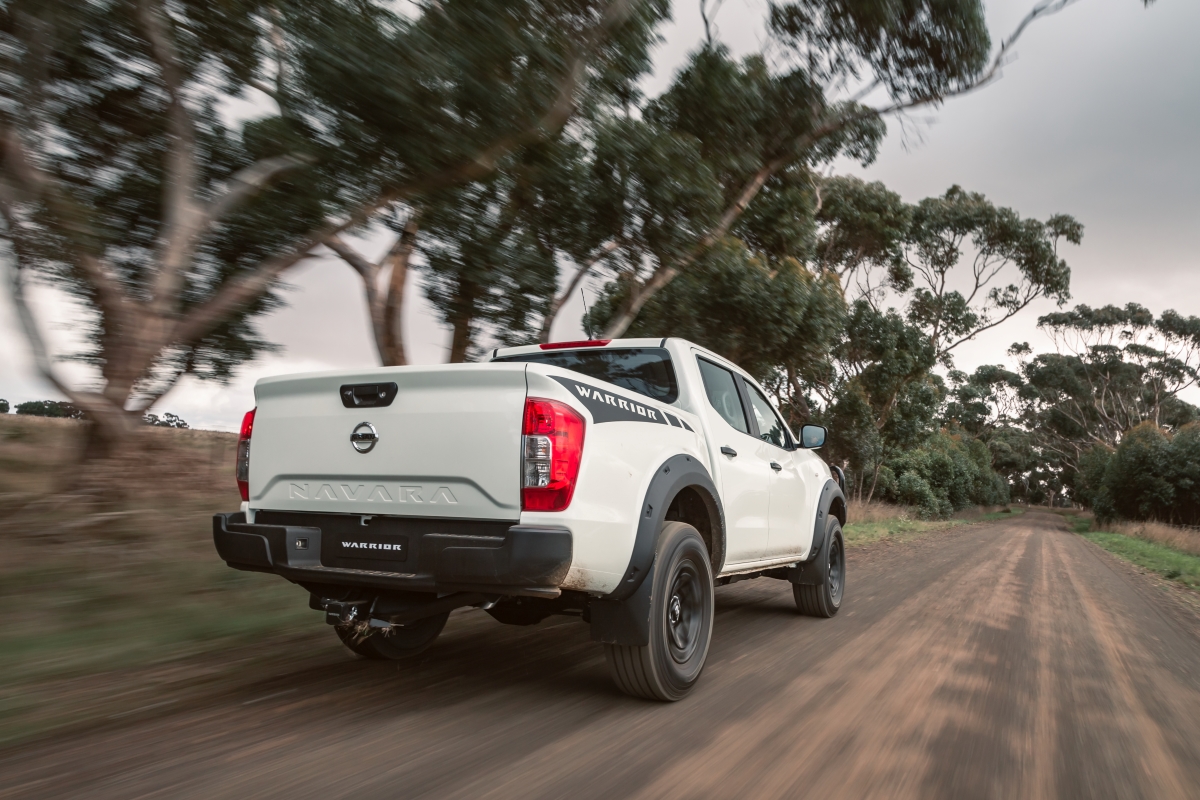 If you're in the market for a ute that can both work and play, the Navara SL Warrior should definitely be on your short-list. It gets meaningful off-road upgrades and skips the performance options that would drive the price up for question benefit.
The Navara SL is a workhorse ute and it can still play that role, but Premcar's Warrior touches make it nice to drive wherever you're headed.