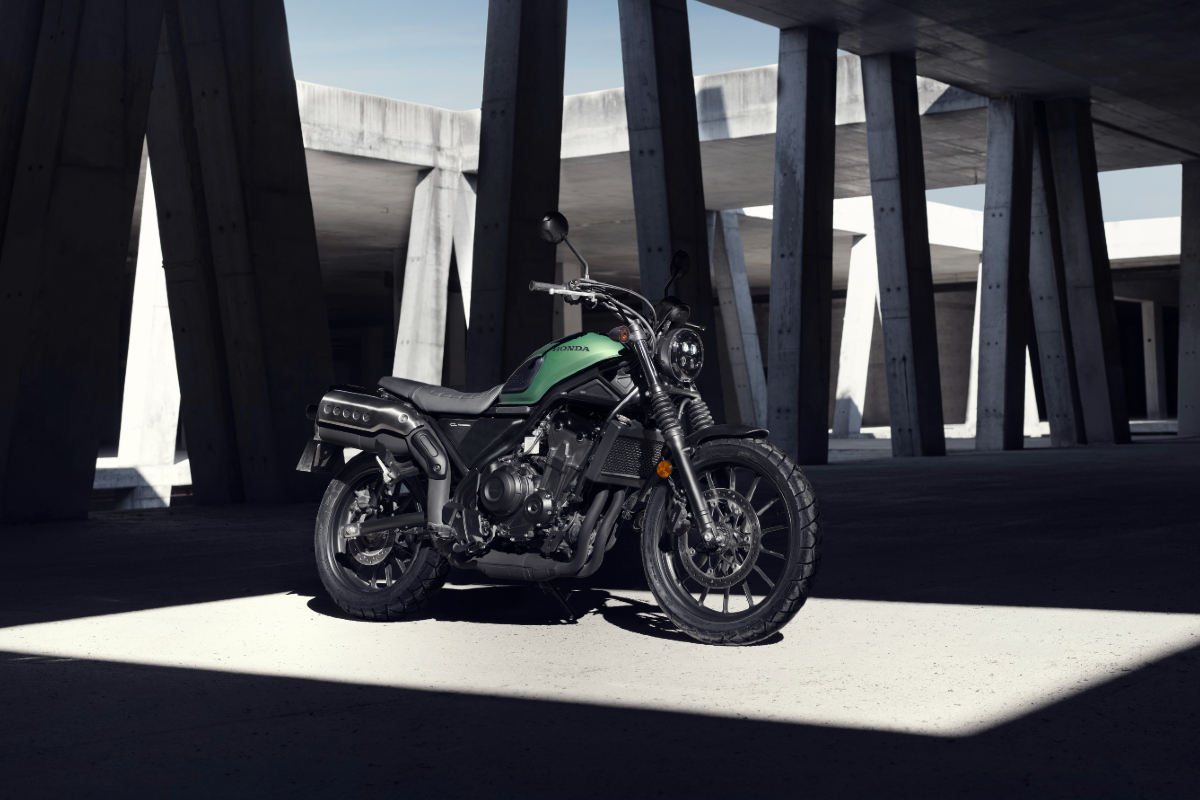 What is it?
Inspired by the iconic 1962 CL72, Honda have brought us the 2023 CL500, a LAMS (Learner) approved urban scrambler cafe cruiser… is that a thing? I've decided it is.
READ MORE: These are the most popular bikes in Australia
Does it have any racing pedigree?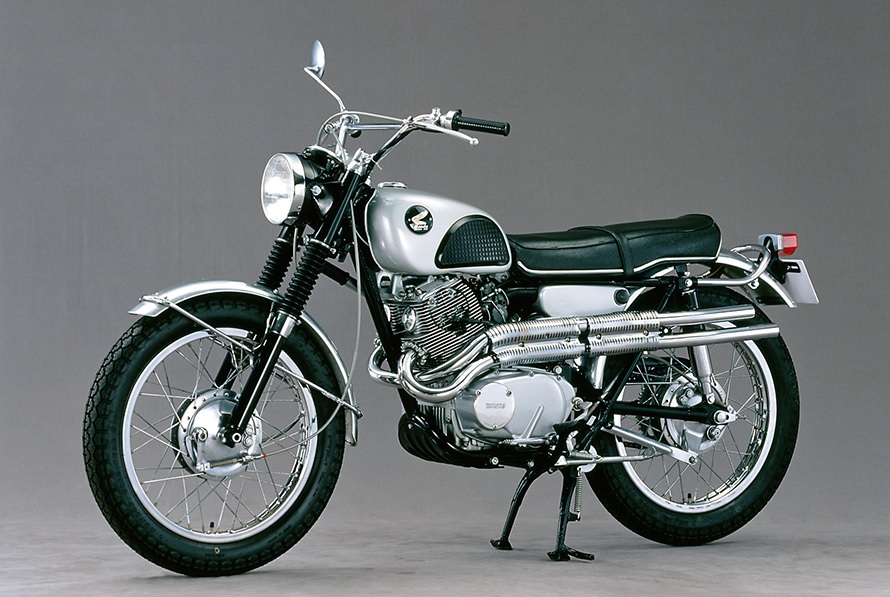 The CL72 achieved iconic status. In 1962, Dave Ekins and Bill Robertson Jr. embarked on an epic journey, piloting two CL72 Scramblers along the entire length of Mexico's Baja Peninsula. This historic adventure laid the foundation for what would later become the Baja 1000 off-road race.
The inaugural Baja 1000 race officially occurred in 1967. The following year Larry Berquist and Gary Preston clinched victory in the second official Baja 1000 race on another Honda – the iconic CL350.
What's under the tank?
A 471cc parallel twin-cylinder making approximately 34kW of power at 8500pm; more-than-enough grunt give it only weighs 192kg. The tank is 12-litres, which should get you around 300km of riding – an efficient use of fuel. Chain drive, electric starter. Key, no fob.
The engine has no lag, it is smooth transitioning through all gears and especially at the low end. While it's not primarily intended for long highway trips, being a naked bike with a 12-litre tank and 471cc engine, it excels as an everyday urban commuter.
How does it handle?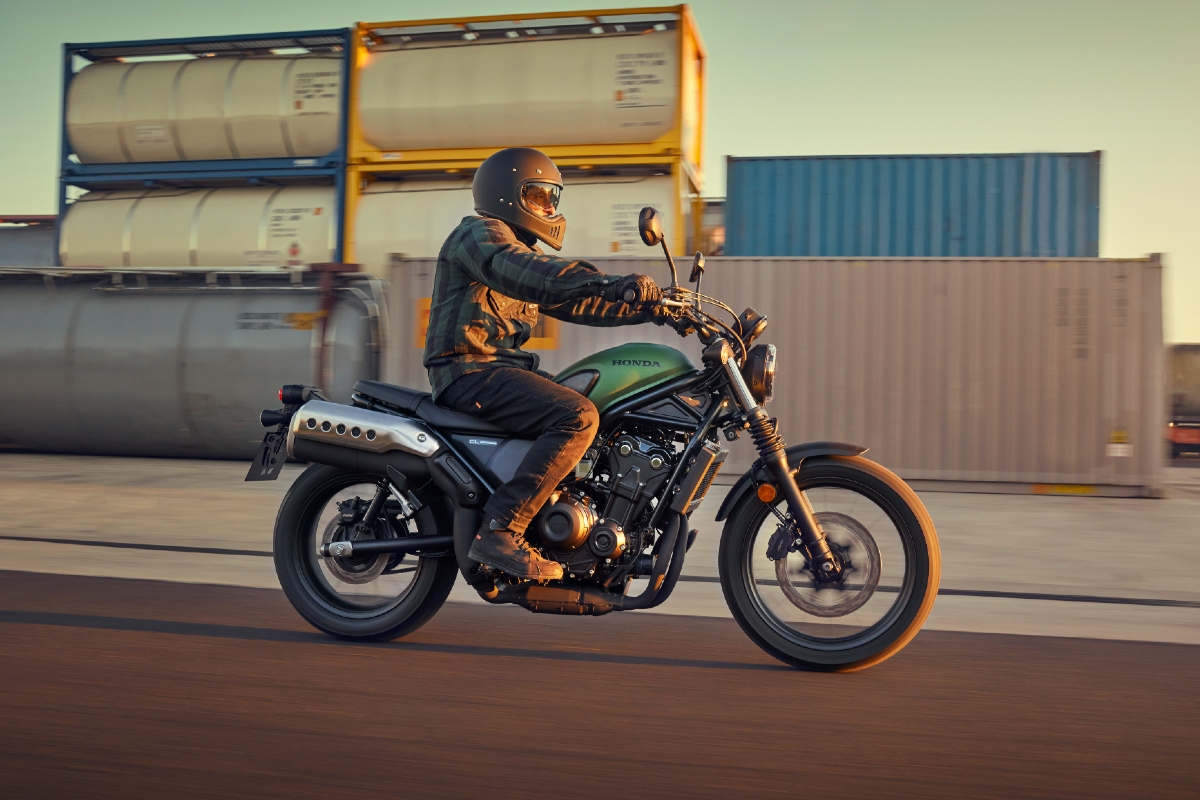 I took the CL500 out mid week – the sun was shining, I'm wiggling through traffic, hanging out at red lights and cruising through 40km zones. The usual sense of frustration from an idling motorcycle was not present. Generally motorcycles want to get moving – idling and in first gear this bike retains refreshing elements of being cool and calm.
The suspension also indicates that the CL500 can handle more than what typical urban terrain presents.
Honda's dedication to the CL500's off-road potential is evident. An interesting feature are the rubber grips on both sides of the tank – apparently useful when standing up. I'm don't see myself standing up on this bike too regularly but aesthetically they look good and keep your legs nice and secure so you can go full gas on the twisties or off-road and won't find yourself slipping forward or in any other unfortunate direction.
The upright seating position is comfortable and typical for scramblers such as this. The steel foot pegs have a rather large foot print and are particularly grippy (with a rubber option) – good for off-road and caters to the urban rider who wears an everyday casual shoe. This foot peg will make a significant difference in how secure your foot feels, no accidental slipping which can be disastrous.
Where would you like to ride it?
Urban streets or a Sunday cruise – go get milk, go to the beach, go to work, go for a middy up the top of some twisties and let the wind buffet you about. You're completely exposed to the elements on a naked, it's a nice feeling… under a certain speed. Over a certain speed (around 90km/h) you can begin to feel like one of those inflatable tube people outside a car dealership.
How does it look and feel?
A tasteful nod to '60s, it's retro aesthetic is stylish and nothing too lairy. The CL500 draws inspiration from the classic CL72, a bike you'd kill to have in your collection these days.
Something a little unusual for motorcycles, usually reserved for cars, are the four different colour options. Surprisingly, none of them are the classic Honda red. The CL500 comes in Candy Caribbean Blue Sea (what a name), Candy Energy Orange (also.. what a name), Matte Laurel Green and Matte Gunpowder Black.
The handlebar control buttons are of interest – large and unmistakable. Most motorcycle control switches are tiny. But why? I'm wearing motorcycle gloves, buttons are tricky with gloves on.
The horn is located in a genuinely logical location – on top of the indicator. I never knew how much sense this made 'till I met the CL500. We've all frustratingly banged the wrong button – accidentally indicating when you urgently need to honk at someone not to run you over and vice versa. It takes a little getting used to, but I think it's a much better spot. It helps to physically feel it to wrap your brain around it.
The basic, clear, concise interface is ideal. When riding is hectic you look down and what do you need to see? Speed, gear and occasionally fuel. One quick glance gives you these details in bold, large figures.
How much does the Honda CL500 cost?
The Honda CL500 starts at $10,200 ride-away.
Would I buy one?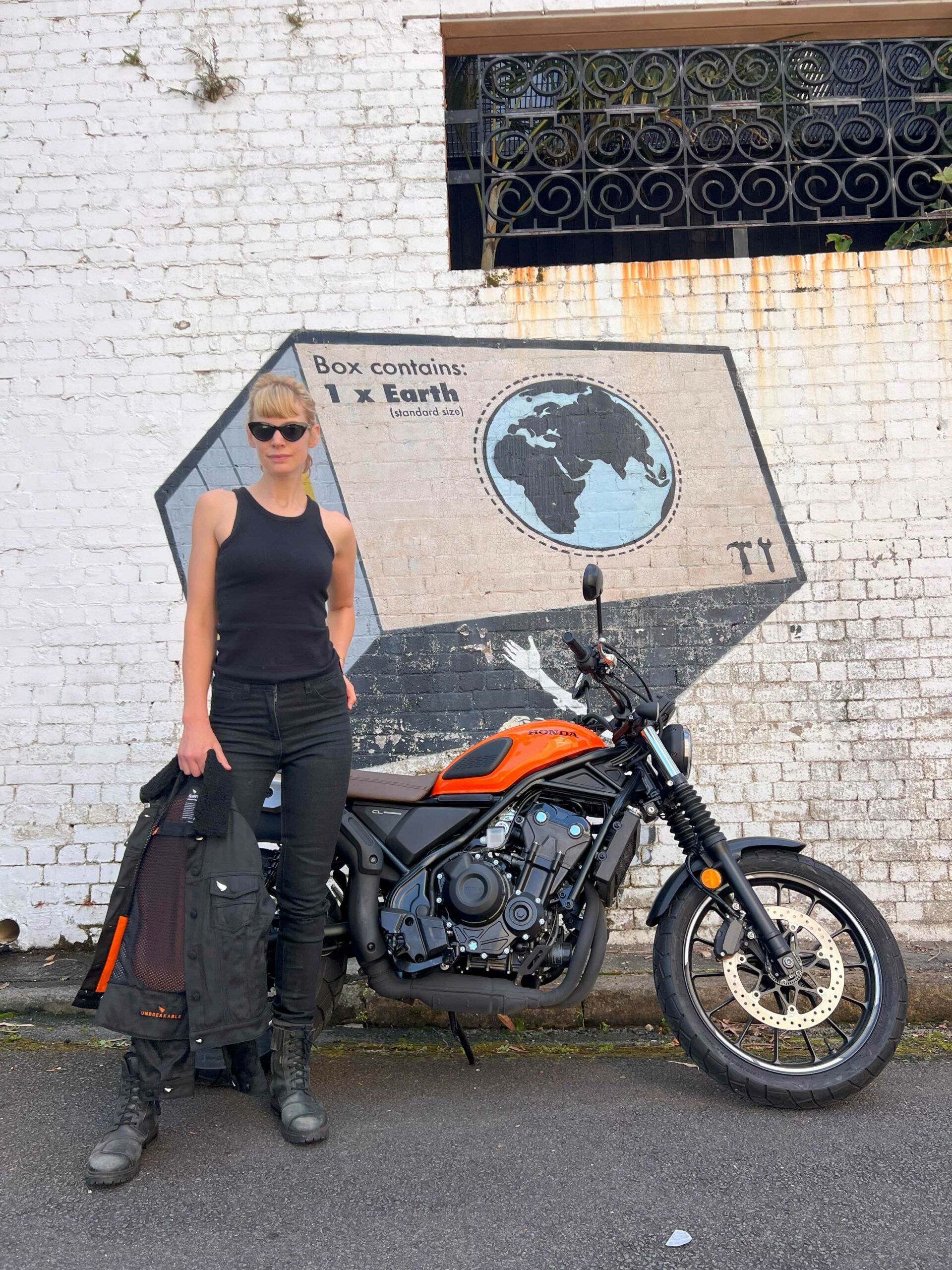 This bike is going to suit a wide variety of riders. Urbanites, short people, tall people (I'm 5'11/180cm), experienced riders, cafe latte lovers and learners. Living close to the city with tight traffic and limited parking, the CL500 is an ideal choice for everyday use. It embodies the Japanese manufacturer's expertise in delivering the basics with no unnecessary frills.
For beginners, this is a great bike but possibly a little too nice. If you're a totally fresh learner, you might want to start with a bike you're happy to drop occasionally. However, if you do feel like levelling up, this is an incredibly approachable, forgiving, but also good-looking situation. The 471cc engine means you can get to a decent speed and pull yourself out of trouble in traffic, something lower-capacity bikes lack.
I haven't met many smaller capacity or LAMS approved bikes that inspire me to ride them daily but also on the weekend. The CL500 has pleasantly surprised me, and with an array of TorqueCafe test bikes in our garage, the morning question between my city commuting partner and I is 'who's taking the CL500?'
Disclosure: Kate Peck is a Honda motorcycle brand ambassador (but appreciates that quality knows no logo and loves all moto children).