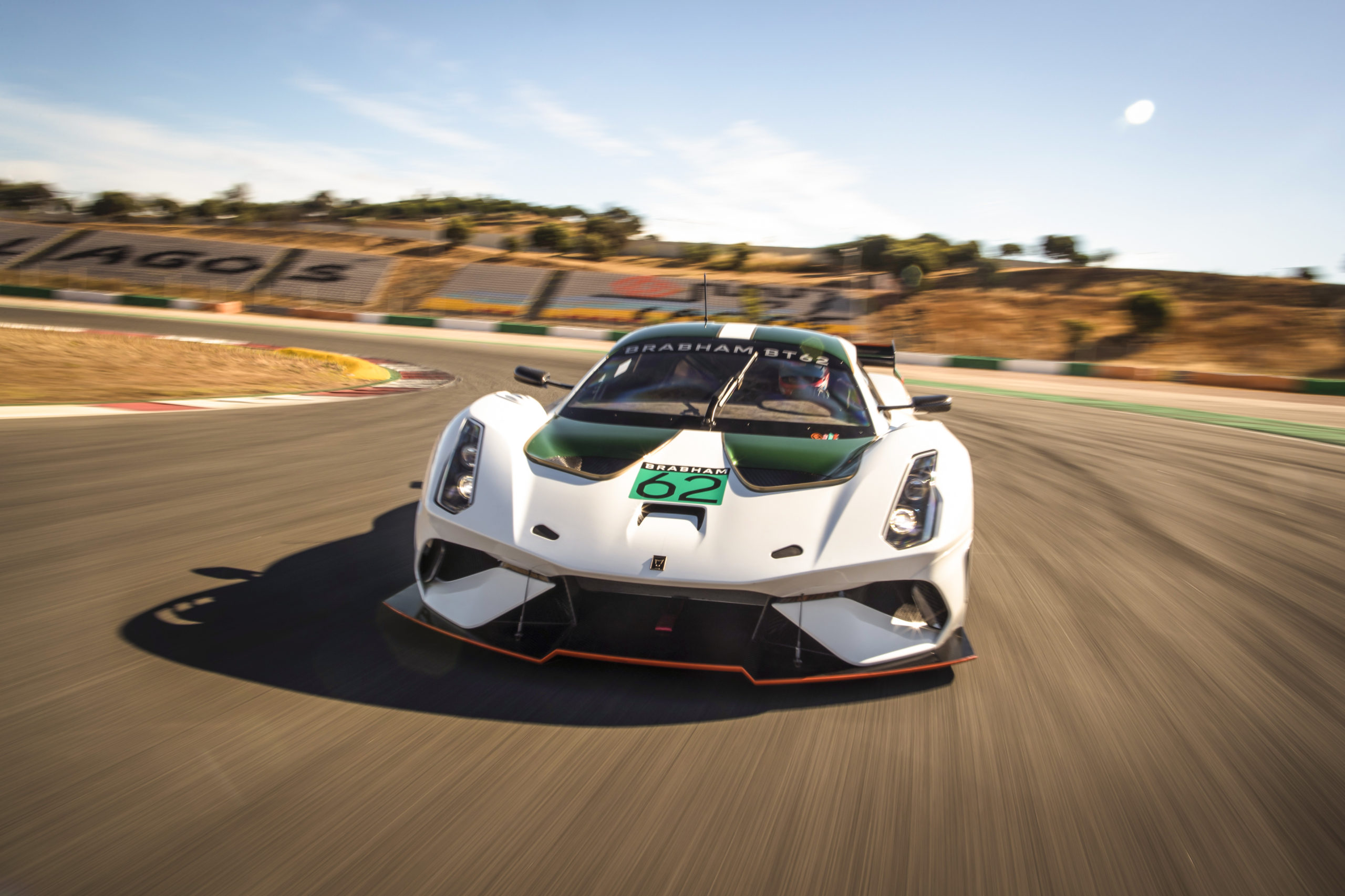 Track days are generally for car lovers and wanna be racing drivers to safely get their kicks and test their own driving ability. That's why you generally see the likes of the Mazda MX-5, Toyota 86 and Lotus Elise hitting the local circuits.
But for a fortunate group, the humble track day car has been elevated to Formula 1 levels of performance and handling.
Catering to wealthy clients who want the thrill of a prototype race car, without the time demands and pressure of competition, there are an increasing number of premium brands building some truly awesome track day weapons. Free from the constraints of regulations, it allows car makers to stretch the limits of imagination for both designer and engineers.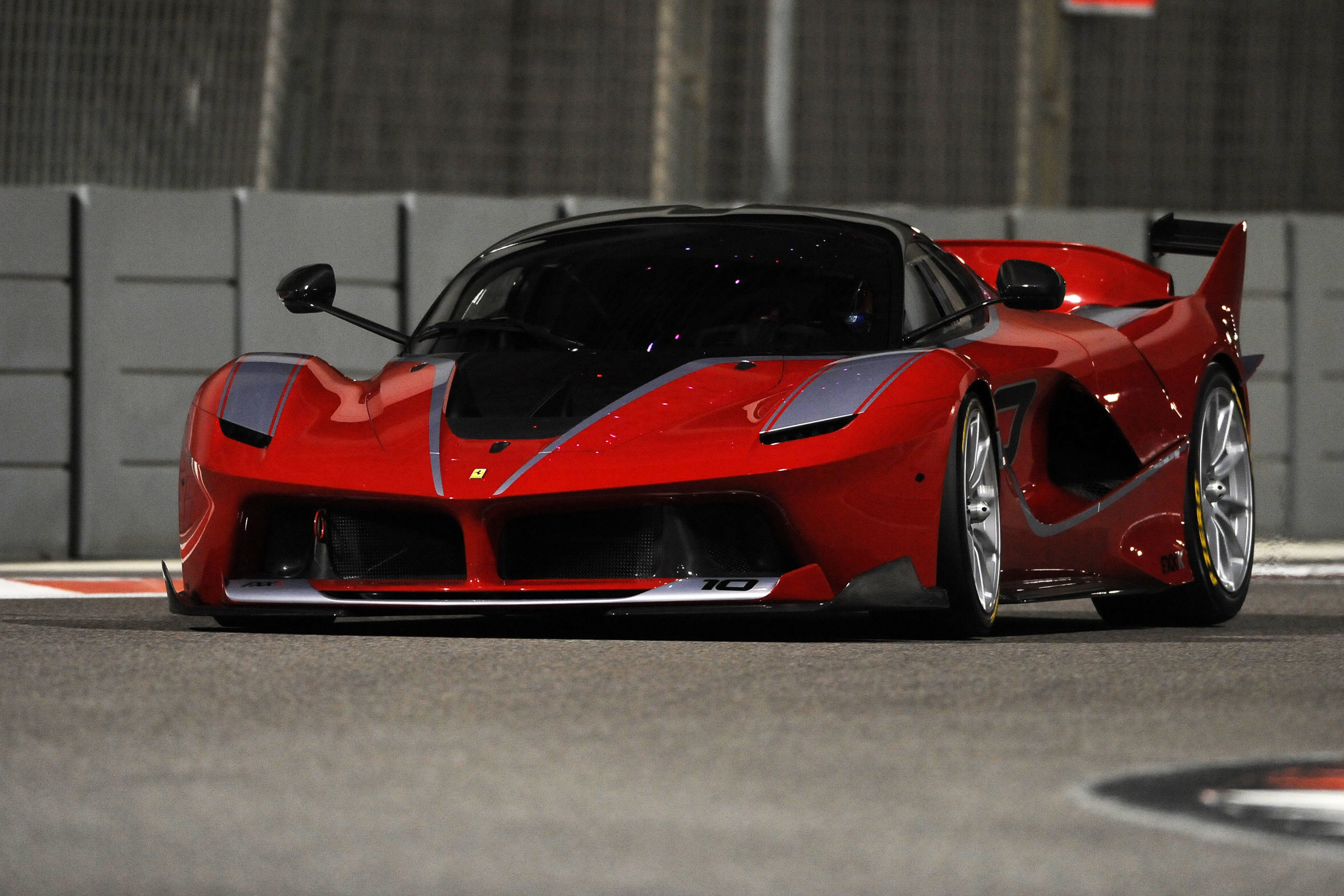 The result is a new era of super-quick track day cars that can out-perform even the fastest road cars, but don't require the driving ability of Lewis Hamilton or Daniel Ricciardo to enjoy them.
Ferrari was arguably the leader in this area when it created its FXX program in 2005. In effect it created a track-only version of its Enzo hypercar, allowing it to sell more of its ultra-expensive car without spoiling the limited edition appeal of the road cars. The FXX program was an invitation for owners to provide feedback to Ferrari about what they did and didn't like, which made them feel special but also helped the Italian brand understand what its clients wanted in the next hypercar.
It was such a hit the Enzo-based FXX was followed by the 599XX and then the FXX-K, a racetrack-ready version of the hybrid LaFerrari. Not only has the program worked for Ferrari, it now has plenty of rivals looking to lure wealthy track day enthusiasts. Here are five of the best in our book – at least based on their specifications and donor vehicles, because we don't have the budget to buy any of these to test drive them!
Porsche 911 GT2 RS Clubsport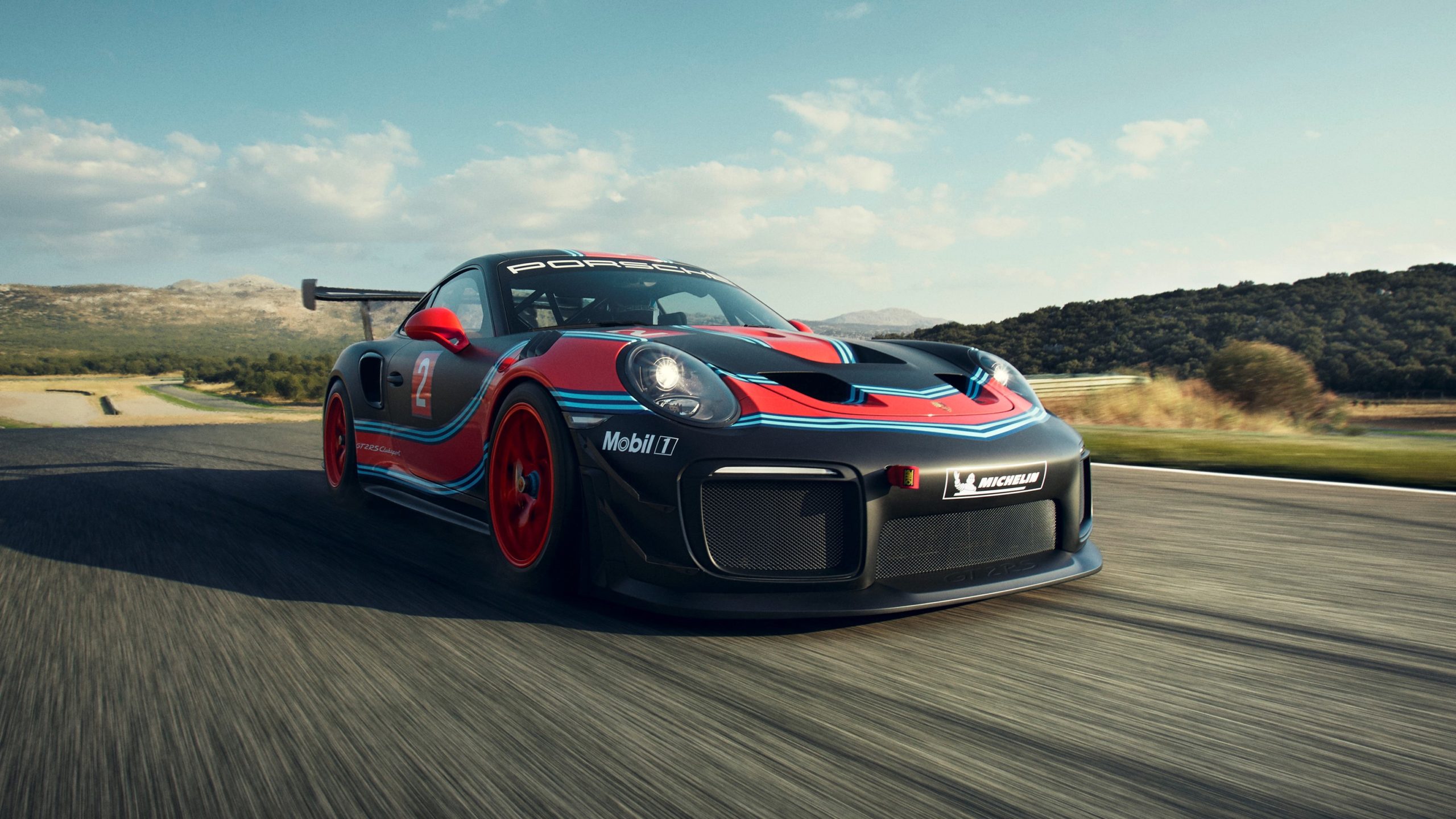 The German brand actively encourages its owners to enjoy its cars on the racetrack, from the standard 718 Boxster all the way up to the 911 GT3 RS that's used as the basis for the Carrera Cup racer. But the ultimate 911 was the GT2 RS, or at least it was until the company turned it into a track-only machine.
The 911 GT2 RS Clubsport was designed not only for Porsche-specific track days but also the planned new GT2 racing category. The confusingly named GT2 (because it somehow slots between GT3 and GT4 in terms of speed) is centred around high-horsepower cars but with less aerodynamic depency than a full-blown GT3 car.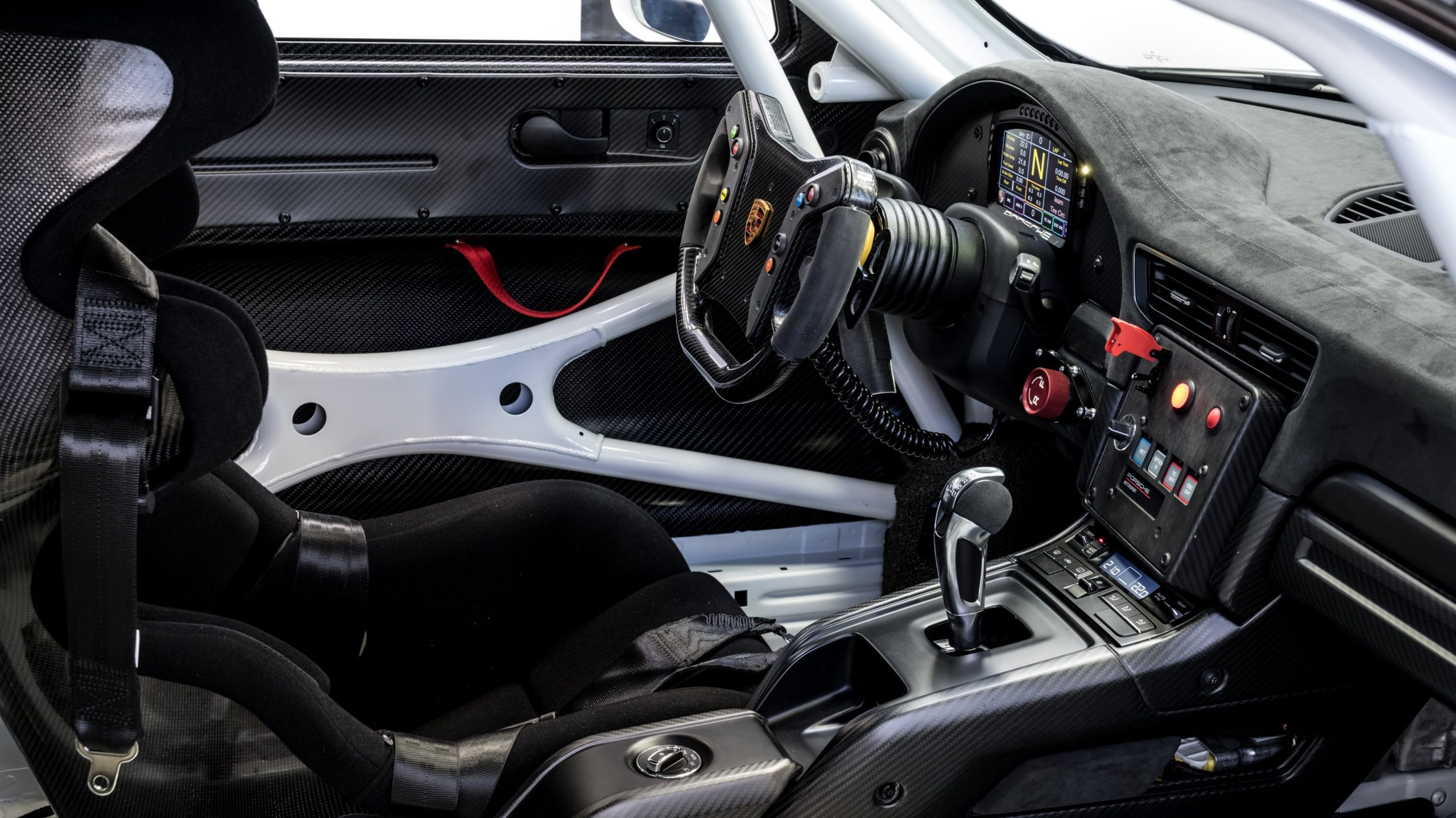 Using the already rapid GT2 RS as a starting point, the Clubsport is packing 515kW of power from its 3.8-litre twin-turbo flat-six, has a seven-speed dual-clutch gearbox and motorsport-inspired aero package. It also gets the same steering wheel and instrument panel as the GT3-spec 911, to make it look and feel even more at home on a track.
Audi R8 LMS GT2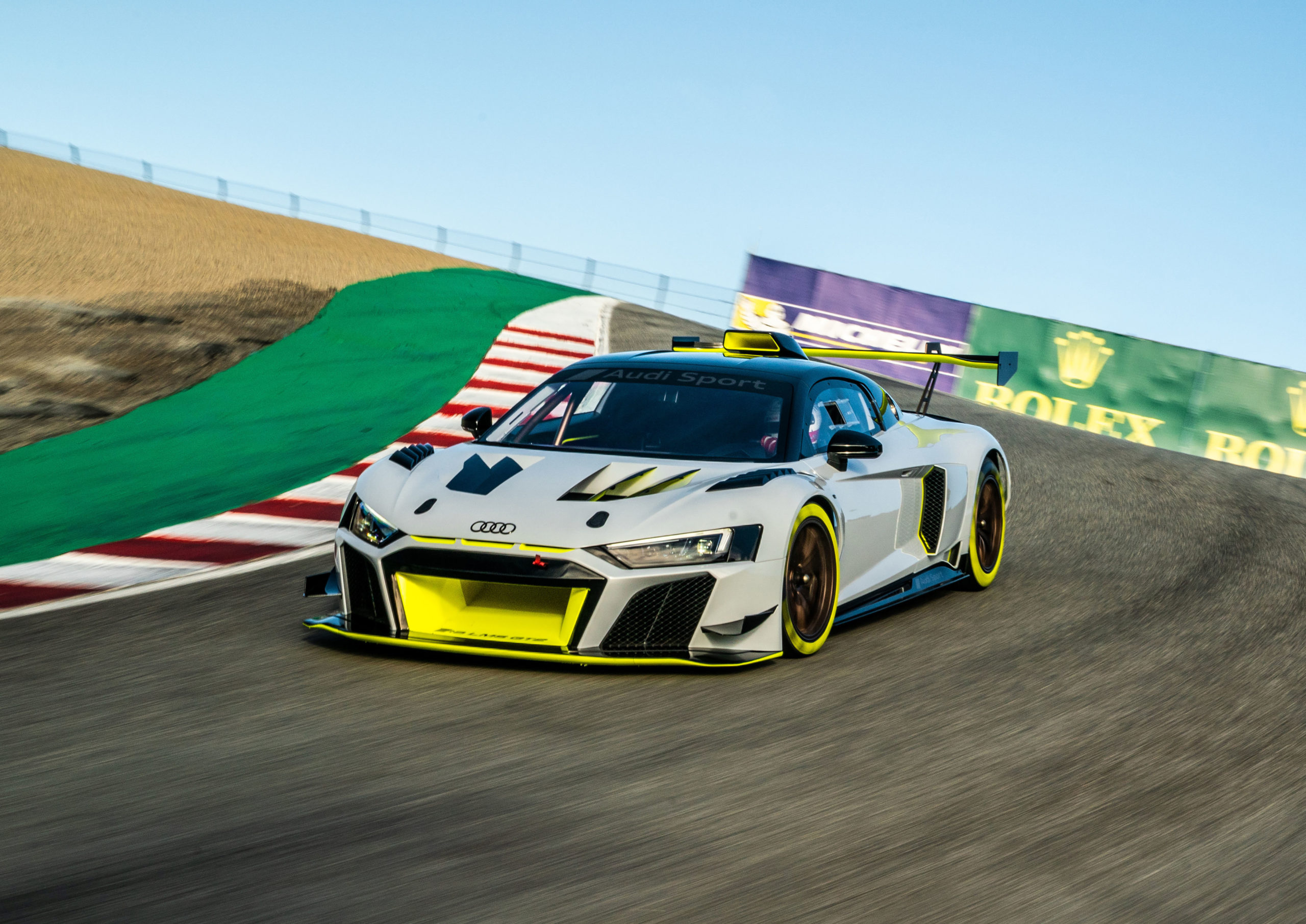 Naturally to have a racing series (rather than a one-make cup, which is another list for another day), the new GT2 category needed a second car. Enter Porsche sibling brand, Audi with the R8 LMS GT2.
Like the 911 GT2 RS Clubsport, this car has been created for gentleman drivers to enjoy, so the priority is power over downforce. But that didn't stop Audi's designers from creating this wild-looking bodykit that includes a new front splitter, with aggressive air-intake, a roof-scoop and a big rear wing.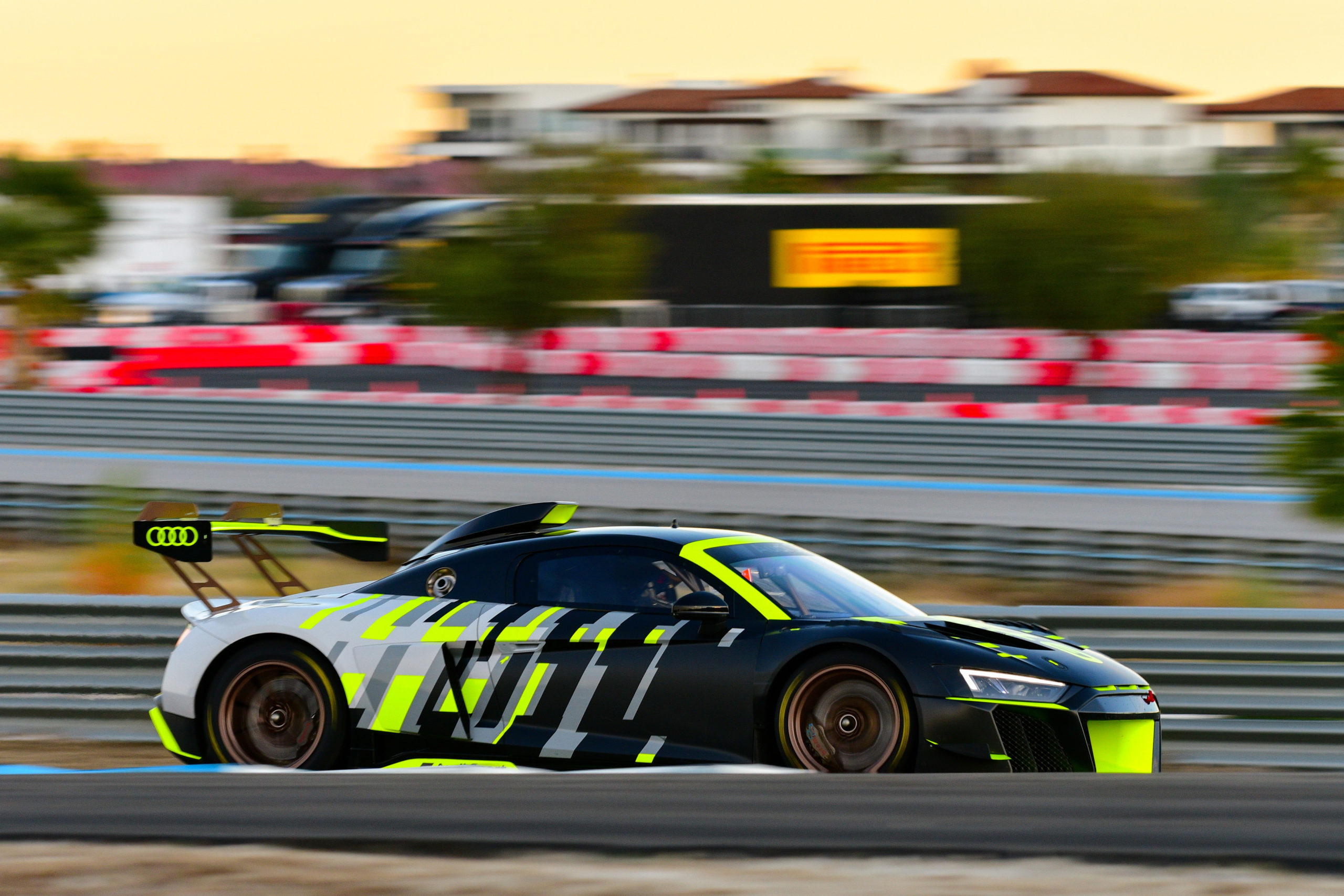 It takes the road car's standard 5.2-litre V10 and squeezes even more power out of it – 470kW to be precise, up from 449kW – which makes it the most powerful customer racing car the four-ring brand has ever built.
You can tell it's not your typical Audi by the options list that comes with it. Items on that include a passenger seat, air jack adapter and a starter battery.
McLaren Senna GTR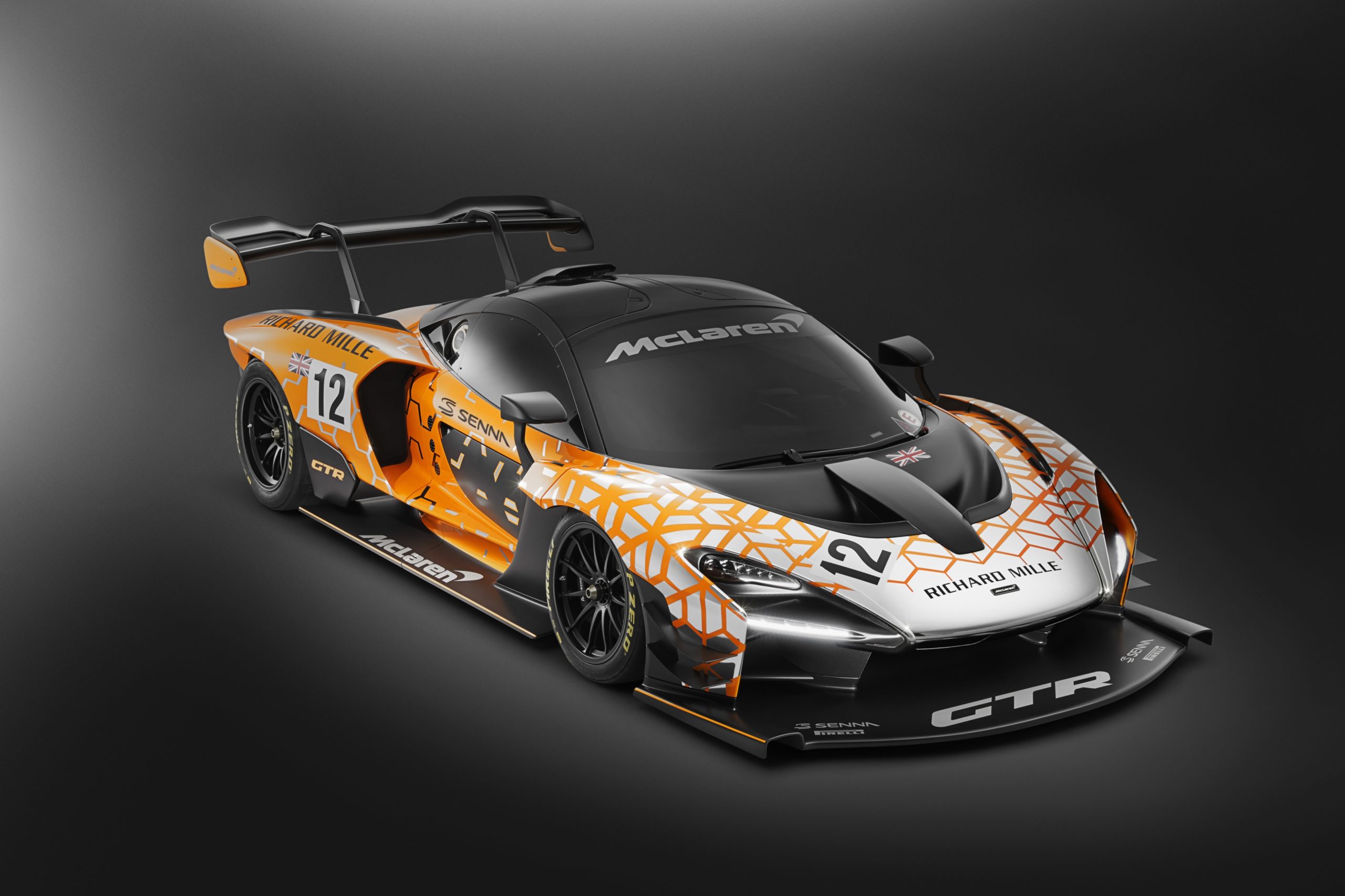 When McLaren was designing what would become the Senna road car, it was rumoured the company wanted to create the ultimate track-honed but road-going supercar. Sure enough, that's basically what they delivered… and then they delivered even more.
While the Senna road car was already extreme, with a form-follows-function design complete with massive carbon fibre rear wing, the Senna GTR is even more extreme in every aspect of its performance.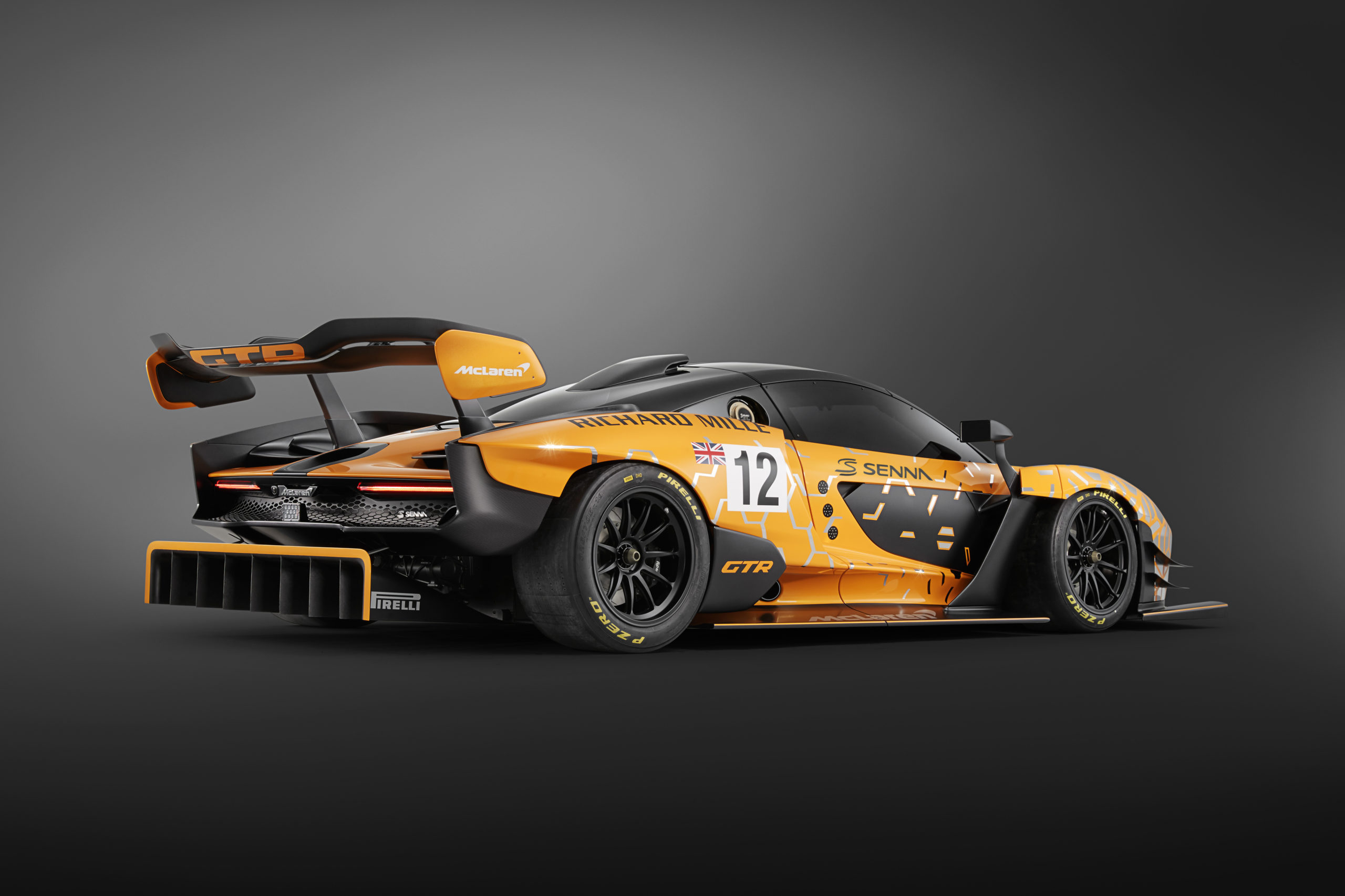 For starters, they managed to extract even more power from the 4.0-litre twin-turbo V8, so it now makes 607kW (an 18kW boost). There's new exhaust to cut weight, a race-spec dual-clutch transmission and even the suspension has been completely redesigned because it no longer has to accommodate road use (it's all about grip and not comfort).
If that's not enough to impress you then there's racing-style polycarbonate windows to save more weight. Then there's the aerodynamic package, that features an even more extreme rear wing than the road car, mounted even further back for greater efficiency. There's also a massive front splitter, complete with aero winglets to ensure the downforce is balanced.
Brabham BT62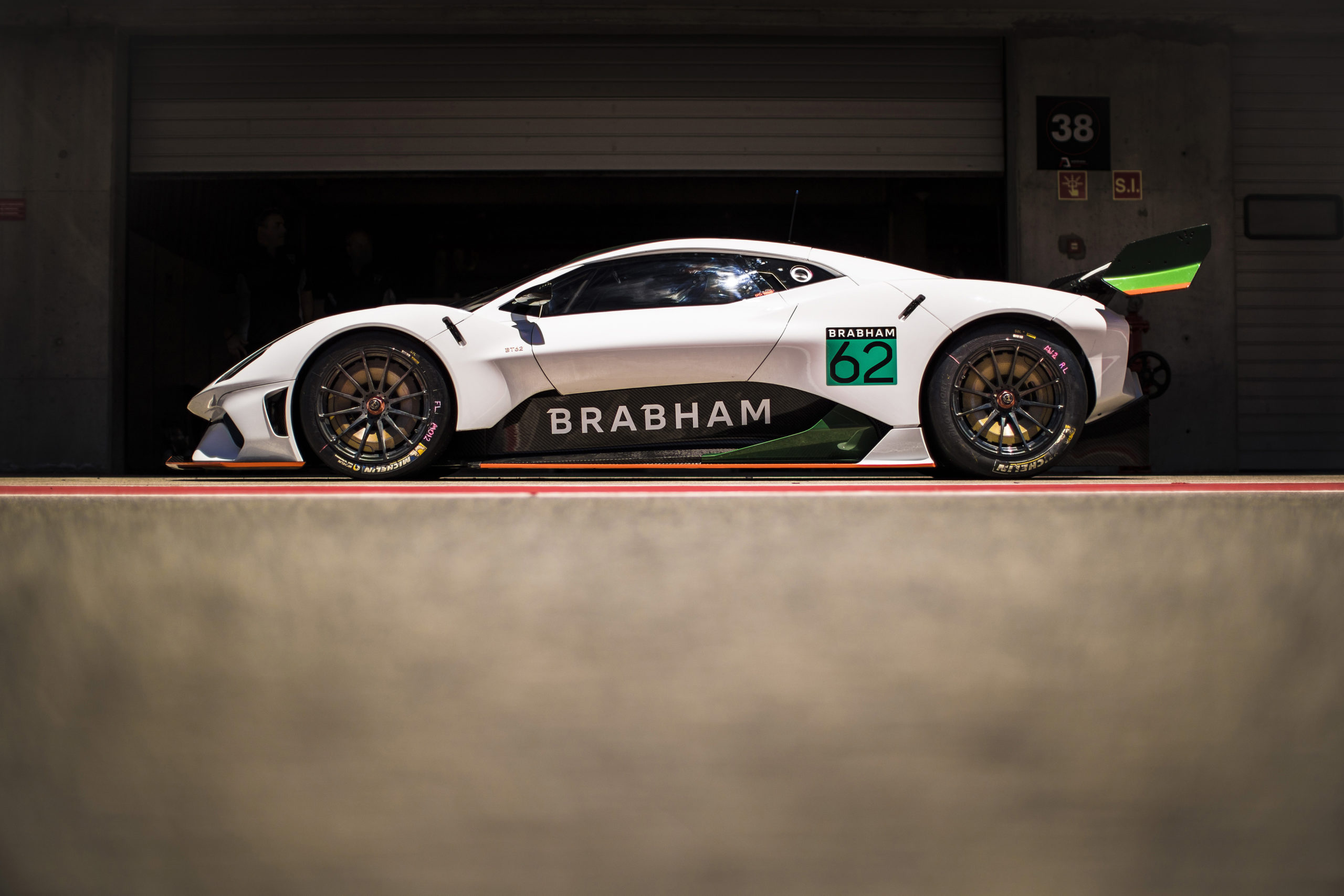 While the Porsche and Audi have been designed to be enjoyable for gentleman drivers, the re-born Brabham Automotive makes no secret that the BT62 has been created "to demand more from its driver."
What else did you expect from a no-nonsense Australian car company with a long and rich heritage in motor racing? While it's true David Brabham and his team have developed a road-legal kit for the BT62, it was designed first and foremost as a track car. This is the type of car only those with money and talent behind the wheel should buy.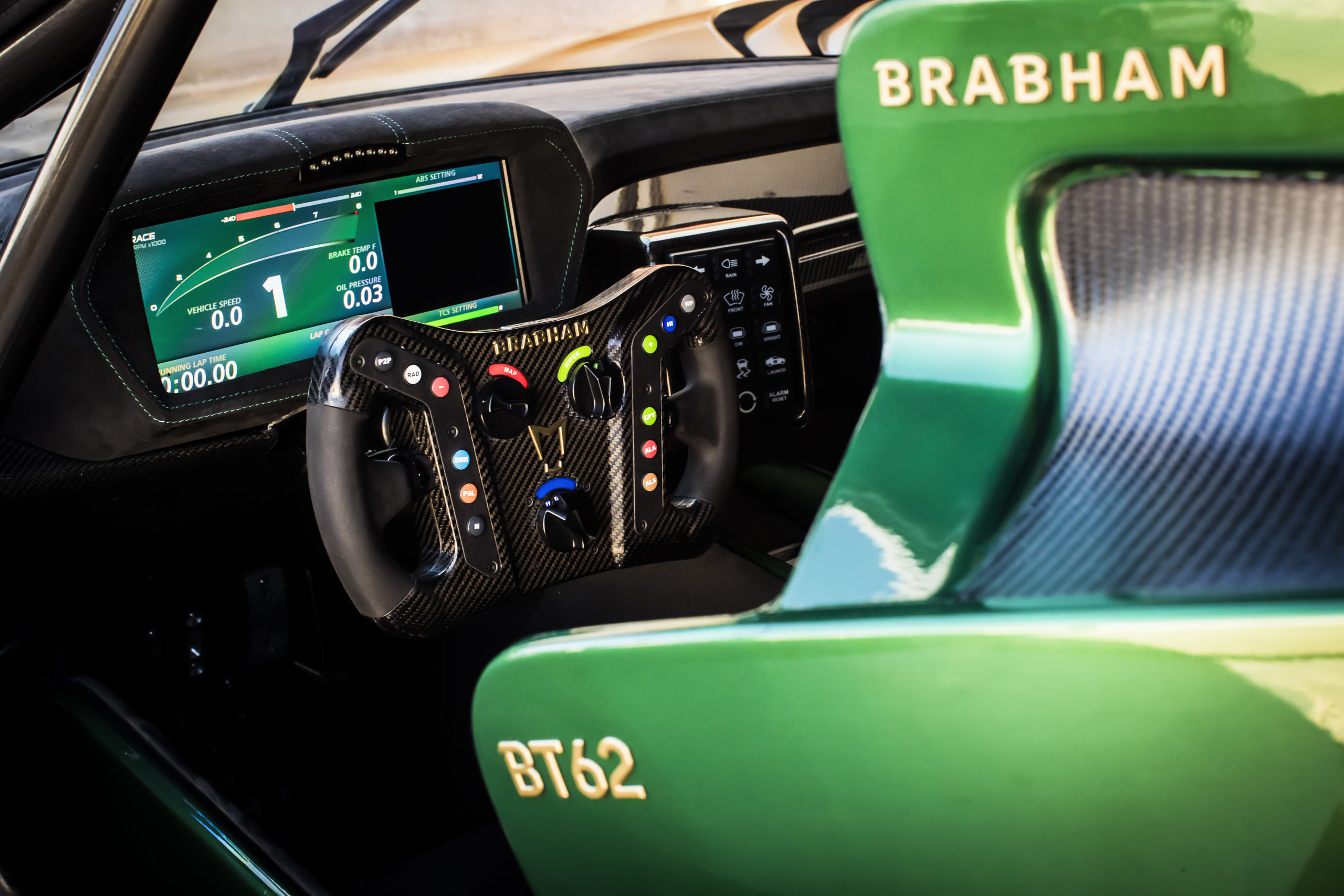 Brabham has tried to stay true to its roots, using a naturally-aspirated 5.4-litre V8 engine (just like Sir Jack used in his glory days) and despite missing turbochargers it still makes 522kW of power. When installed into the lightweight spaceframe chassis, draped in carbon fibre panels it makes for an incredibly rapid machine.
Luke Youlden set a lap record at Mt Panorama during a demonstration run at the 2019 Bathurst 12-hour just to prove that this latest car to carry the Brabham name lives up to the legend.
Added to the performance and technology is the fact the BT62 will be built in Australia, at a factory in Adelaide, which makes this another great story of Aussie know-how taking on the best in the world.
Aston Martin Valkyrie AMR Pro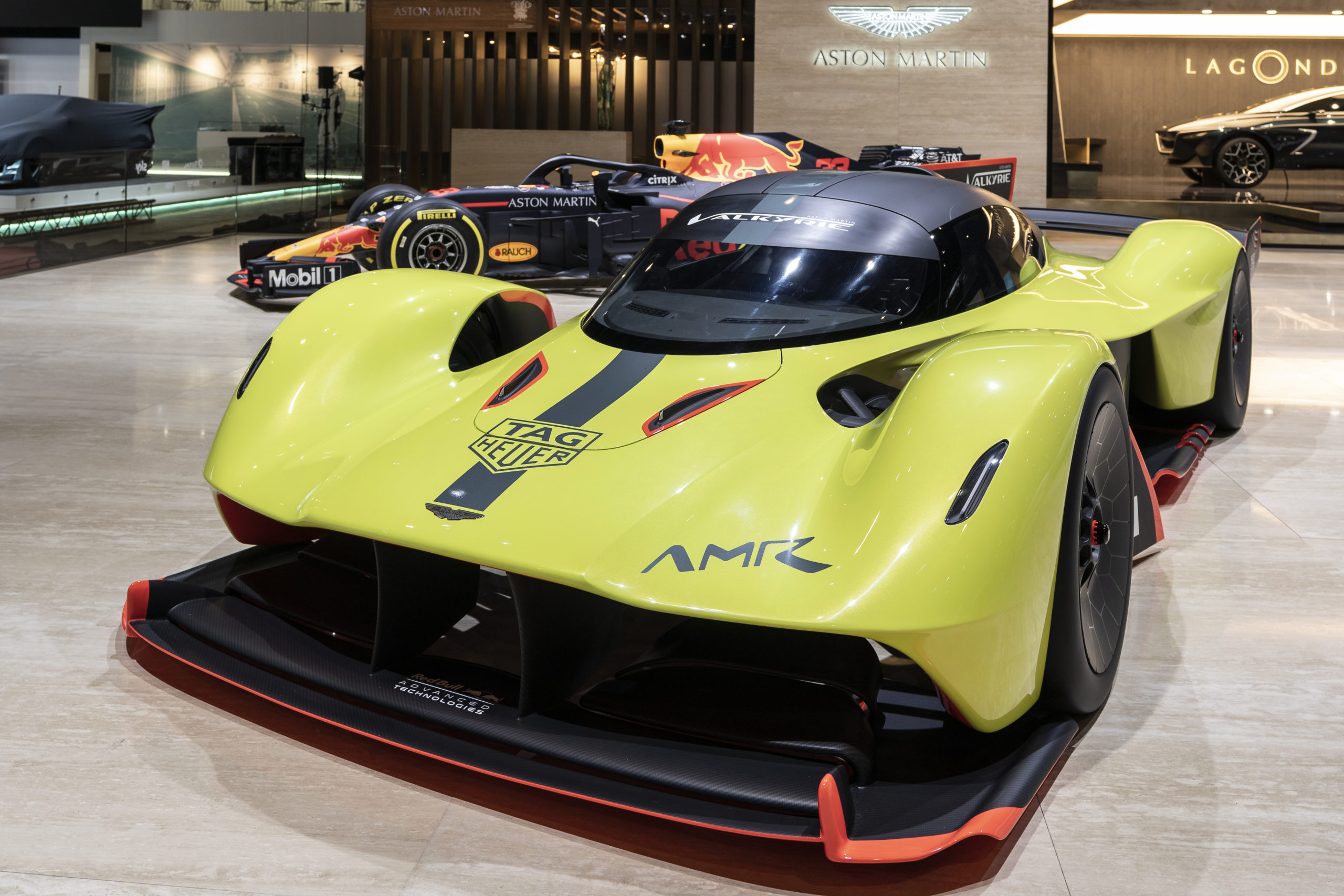 When you get Formula 1 design legend Adrian Newey to create the ultimate road car, it makes sense to let him do a track version too. And that's what the Valkyrie AMR Pro is – what is claimed to be the fastest road car in the world, made even faster.
Aston Martin wasn't shy when it announced the Valkyrie project in 2016, stating it would be as fast around Silverstone as the contemporary F1 cars. To understand how serious the company is about achieving that goal consider this, the Valkyrie will come with two front bonnets. One will be for the road, with more flexibility to make sure it meets pedestrian crash testing rules, and a second, stiffer one that will be capable of withstanding extreme g-force loads.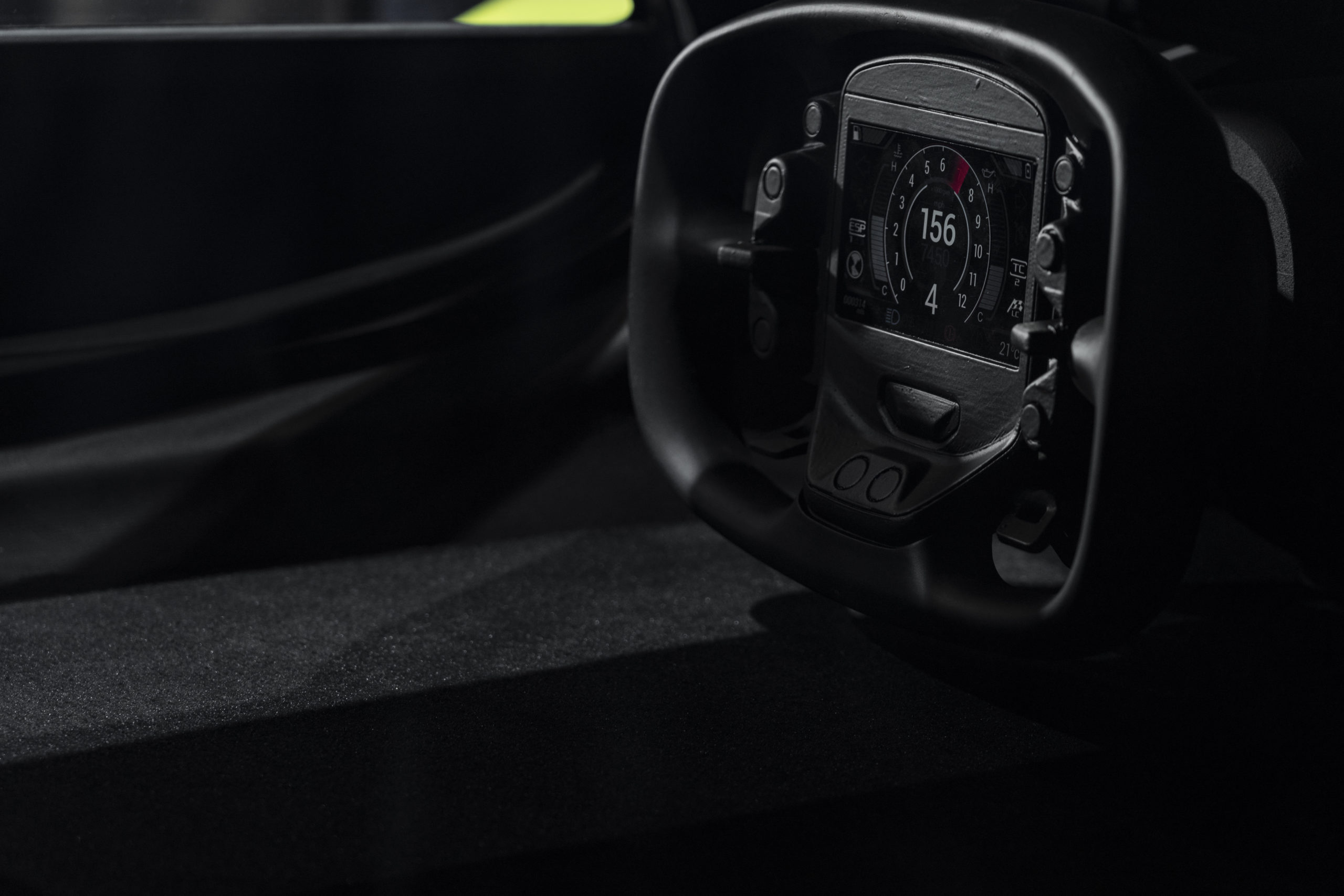 As difficult as it sounds, somehow the AMR Pro is even more extreme. To achieve this the aerodynamics have been re-designed (not surprisingly as it's Newey's speciality), it uses carbon-on-carbon brakes and rides on smaller 18-inch wheels wrapped in the same Michelin slick tyres used by LMP1 racers. To save weight the air-conditioning and entertainment system has been ditched, and it uses small cameras instead of rear-view mirrors.
The 6.5-litre V12 Cosworth engine and Rimac hybrid system make even more power than the 865kW promised by the road-going version; but there isn't a final figure yet.
As a bonus, owners will also be able to customise their own pit garage suite and driving suit so that they'll look the part when they head to the track. It's a good life for some…