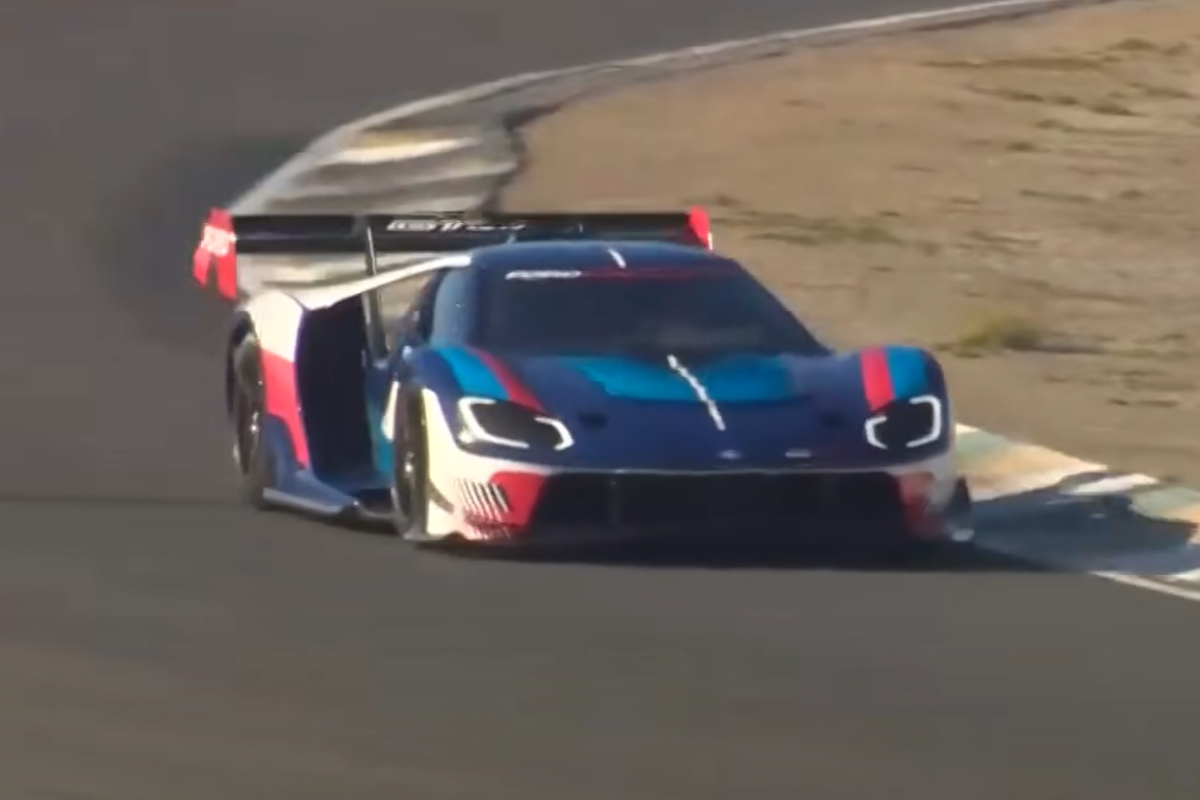 Go for a ride on-board the stunning Ford GT Mk IV – the ultimate version of the blue oval's modern supercar.
The latest in a series of wild Ford racing-inspired special editions – which includes the Mustang GTD and Mustang Dark Horse R – the Mk IV uses the GT-LM racing car as the basis for an unrestricted track day machine.
READ MORE: Ford's $2.5m supercar special
Ford and its partner in the entire GT project (both the road and race cars), Multimatic, were given the freedom to create the ultimate version of the American supercar. To Multimatic increased the power, added a race-spec transmission, a unique carbon fibre 'long tail' and fitted Multimatic's bespoke Adaptive Spool Valve suspension.
Now, in a world-first, you can ride inside the GT Mk IV with test driver Scott Maxwell around Sonoma Raceway. Check it out below.
View this post on Instagram