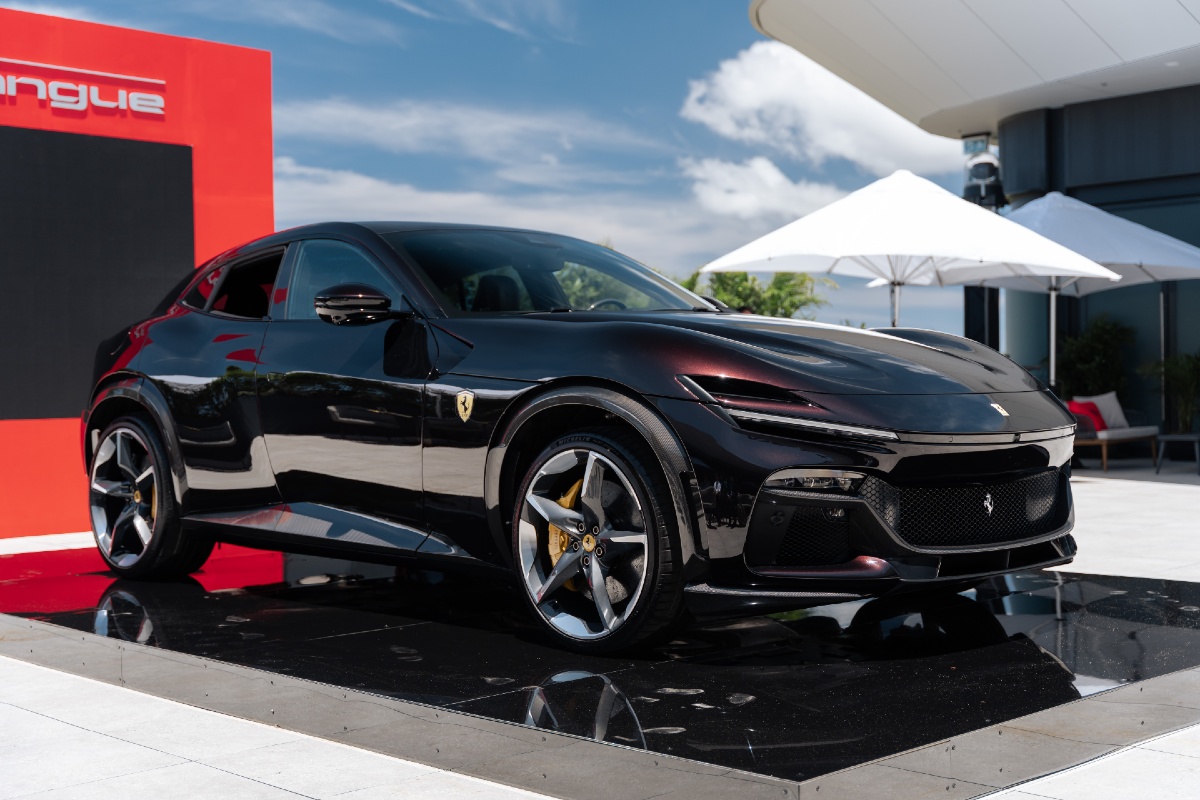 Don't call it an 'SUV'. That's the clear message from Ferrari when it comes to its all-new Purosangue model, which the company insists is a 'high-riding sports car' rather than a crossover.
While it will be compared against the likes of the Porsche Cayenne, Lamborghini Urus and Aston Martin DBX, Ferrari maintains that the Purosangue (which is Italian for thoroughbred) is designed for driving enjoyment on sealed roads primarily.
VIDEO: 2022 Ferrari Purosangue revealed 
President of Ferrari Australasia, Jan Hendrik Voss, explained at the recent Australian debut of the new model at the Universo Ferrari event in Sydney that the Purosangue was never designed with off-road use in mind.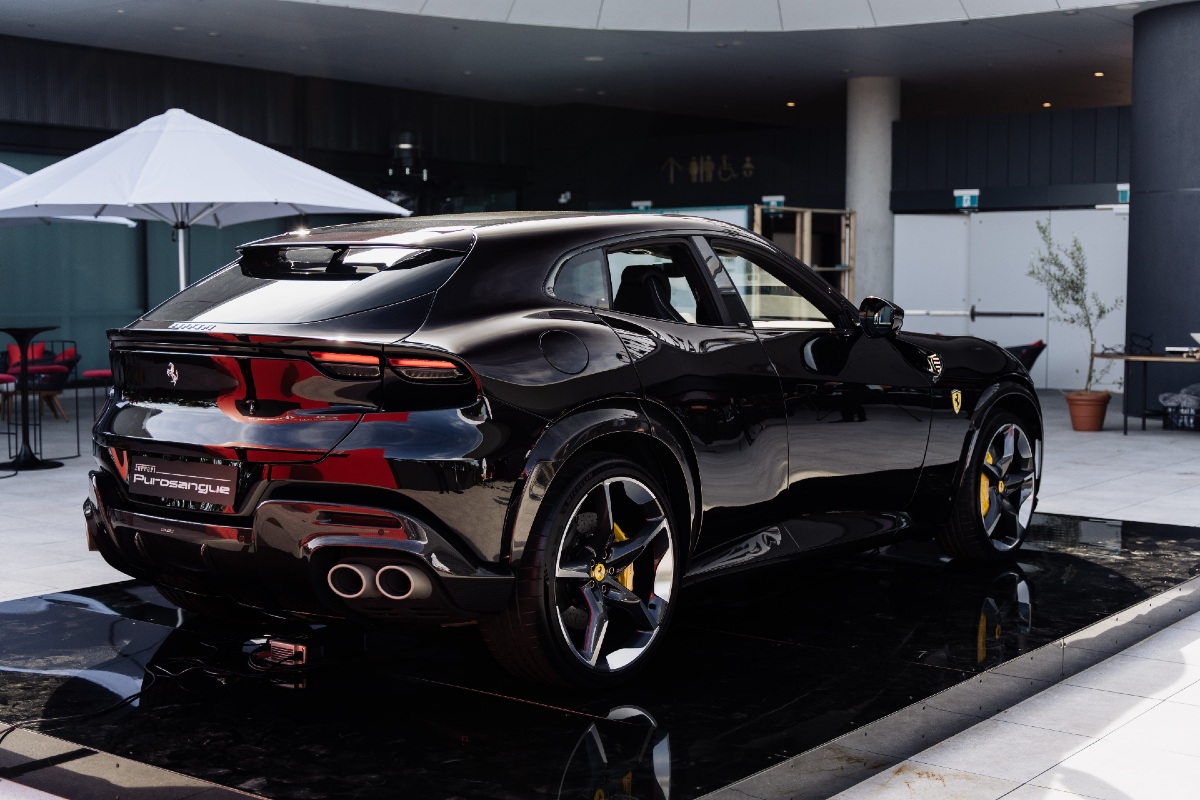 "Everybody needs to make their own decisions, we decided we wanted to build a sports car, that's the true soul of the car – a thoroughbred," Voss said. "The objective was not to build a Ferrari SUV, we may play in that segment because it's a very versatile sports car, but it was not the ambition of the project [to have off-road capability]. The ambition of the project was to stay true to early origins, with Enzo enjoying four-seaters, and now with the technology now ready to make a four-seat sports car we enter, well we create a new segment. The ambition was not to make an SUV, the off-road discussion, yes, you can go off-road but it wasn't in the set of ambitions we set out to achieve."
GALLERY: 2022 Ferrari Purosangue
Regardless of Ferrari's intent, this is the first four-door model the brand has ever mass-produced and the company says it has only made this decision now because technology allows for it to build a bigger model that still performs and handles like a sports car.
To that end, the Purosangue is powered by a 6.5-litre V12 engine, based on the unit found in the 812 Superfast. For this new four-door model it has been tuned to make 533kW of power and 716Nm of torque.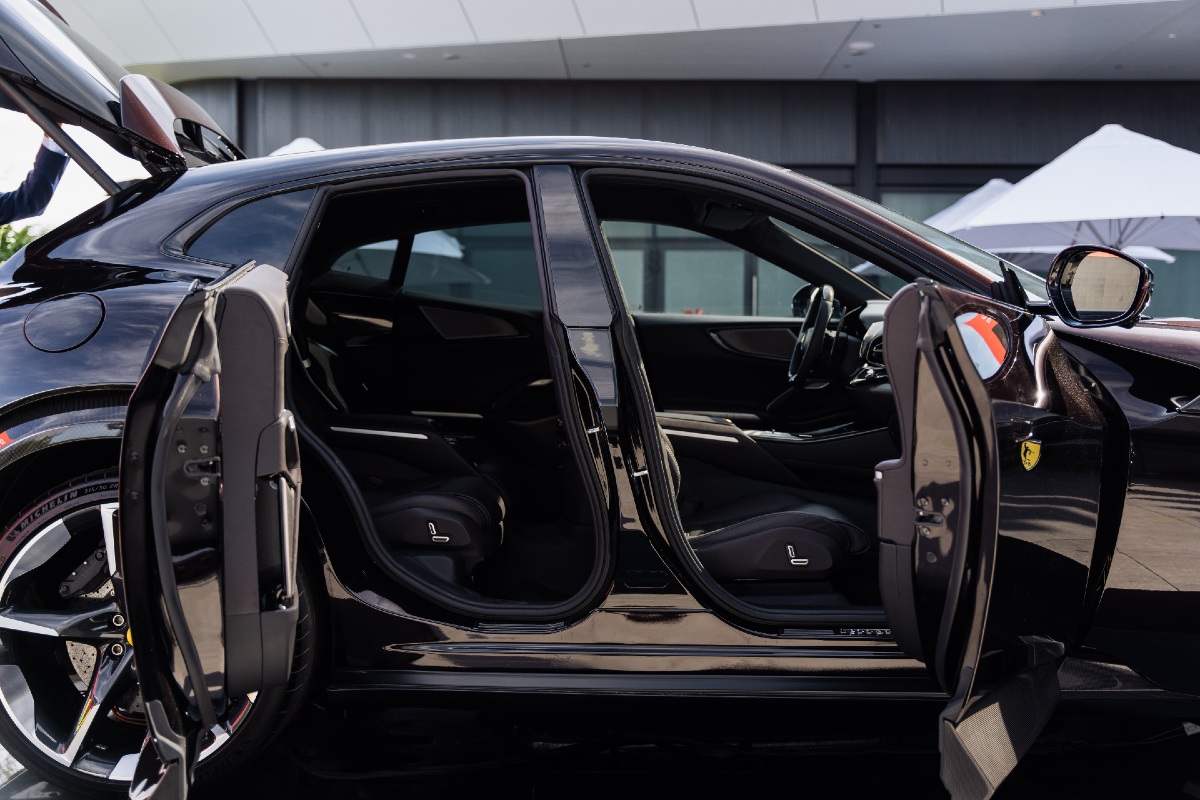 Just as importantly, the handling is taken care of by a new active suspension system that reportedly keeps the Purosangue flatter when cornering, so it doesn't suffer from bodyroll that typically dulls the handling of SUVs.
Even the design of the body and the unique 'Welcome Door' layout – which has rear-hinged rear doors that operate independently of the front doors – has been created to have a shorter wheelbase for more agile handling.
Thanks to all this, the Purosangue has sports car levels of performance – 0-100km/h takes 3.3 seconds, 0-200km/h just 10.6 seconds and it has a top speed beyond 310km/h.