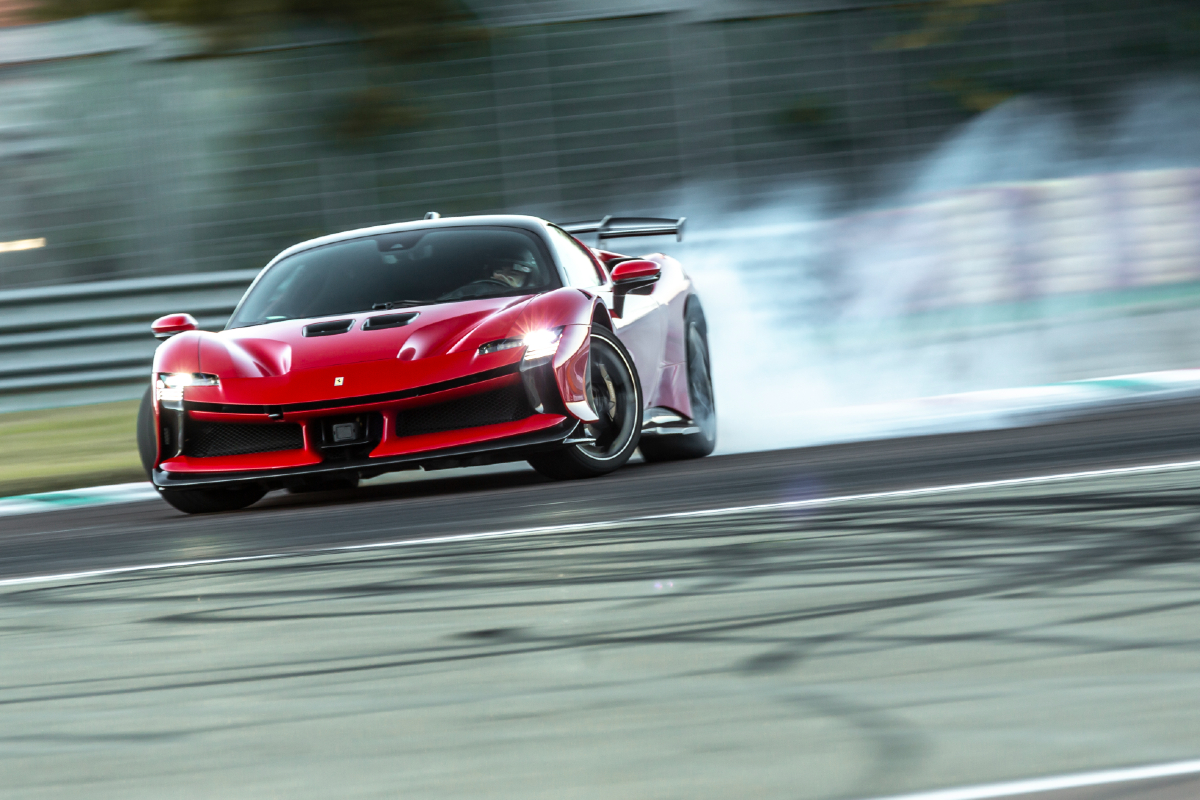 Ride along with Ferrari test driver Raffaele de Simone in the 586kW hybrid hypercar as he sets a new homologation car lap record around the iconic Fiorano test track.
The SF90 XX Stradale is the first car in the XX Program to be built for road use. The XX Program is the Ferrari's special department devoted to building the most extreme examples of its road cars for a select group of customers specifically for use on racetracks. Key changes, over and above the already very fast SF90, include extracting more grunt from the twin-turbo V8 engine and more go from the three electric motors that make up the hybrid powertrain, boosting total performance to a whopping 747kW – or 1016hp. Because of this, Ferrari claims the SF90 XX can launch from 0-100km/h in just 2.3 seconds – 0.2 seconds quicker than the 'standard' SF90.
READ MORE: Ferrari's most race-inspired road cars yet
The SF90 XX Stradale had already set a lap record at Fiorano, when equipped with the Assetto Fiorano package, but this latest record featured lightweight carbon-fibre wheels wrapped in Michelin Cup2R tyres, which allowed de Simone to lower the time 1.4 seconds.
You can check out all the details on this remarkable machine here and view our gallery here.