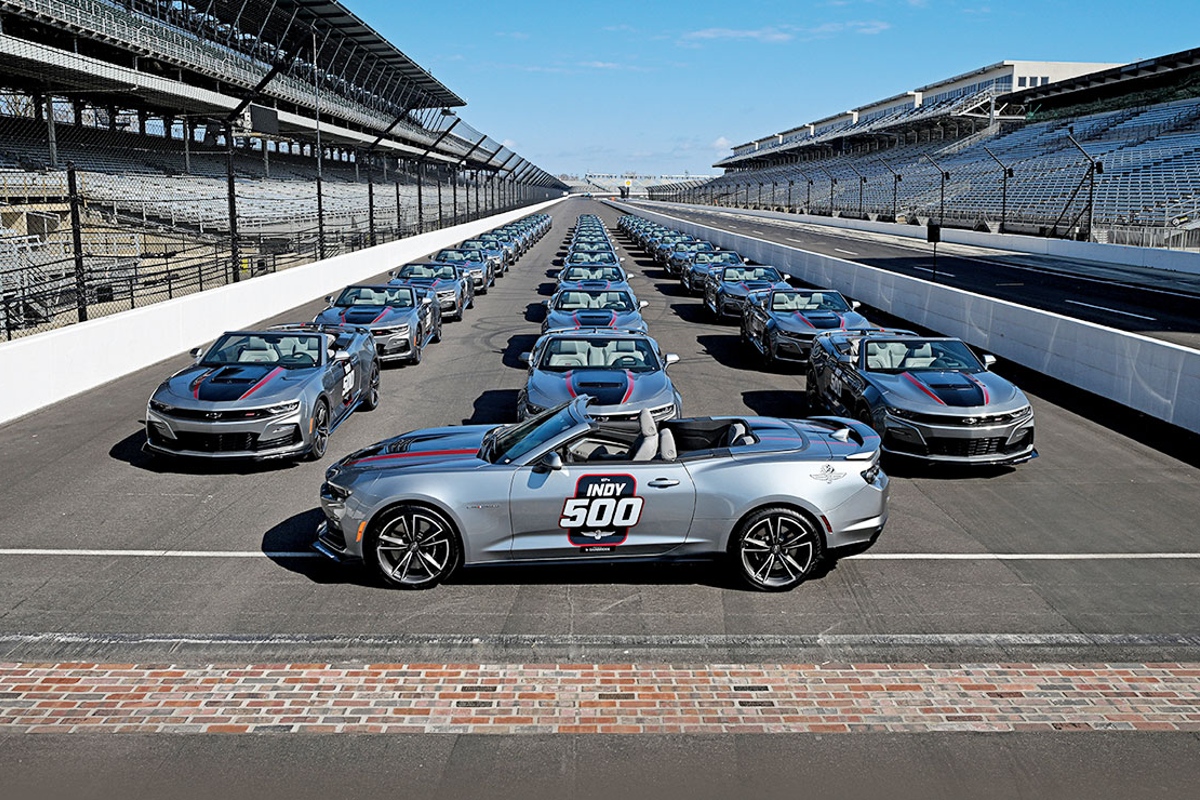 The end of the road is approaching for the Chevrolet Camaro, but the American muscle car will get one more chance to shine at the Indianapolis 500. Fifty special edition Camaro SS convertibles will be used to promote this year's race, before being sold to the public afterwards.
Automotive News reports that the special Camaros will all be finished in the newest colour, Sharkskin Metallic, and will have 'Indy 500' graphics to ensure they really stand-out. Other features will include 20-inch alloy wheels and Brembo brakes.
The cars will be used in and around Indianapolis in the lead-up to the May 28 race, before customers will be able to buy a piece of history.
"These Camaro convertibles are a symbol of the shared passion Chevrolet, IndyCar and the 500 Festival board have for the Indianapolis 500," Chevrolet's Indianapolis district sales manager, Mike Quinn, told Automotive News. "Living and working in Central Indiana, seeing these Camaros on the road always reminds me we're one step closer to May."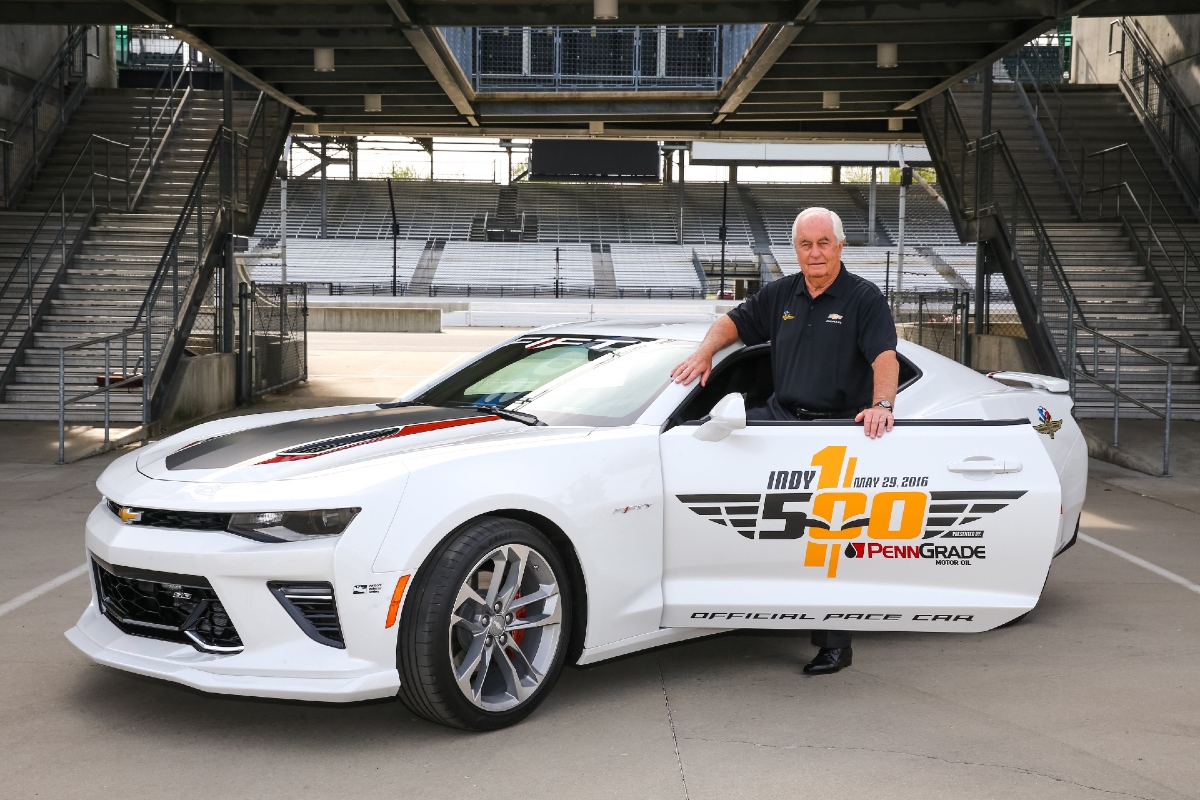 The Camaro and the Indy 500 have a long history together, with the pony car acting as pace car nine times during the race's history. Appropriately, its final appearance as the pace car came in 2016 with Roger Penske the honorary driver, at the time he was celebrating 50 years of team ownership in the race but the businessman now owns the Indianapolis Motor Speedway and the Indycar series.
Even though the Camaro no longer acts as the official pace car, Chevrolet has retained the role of leading the field with the Corvette taking over since 2017.