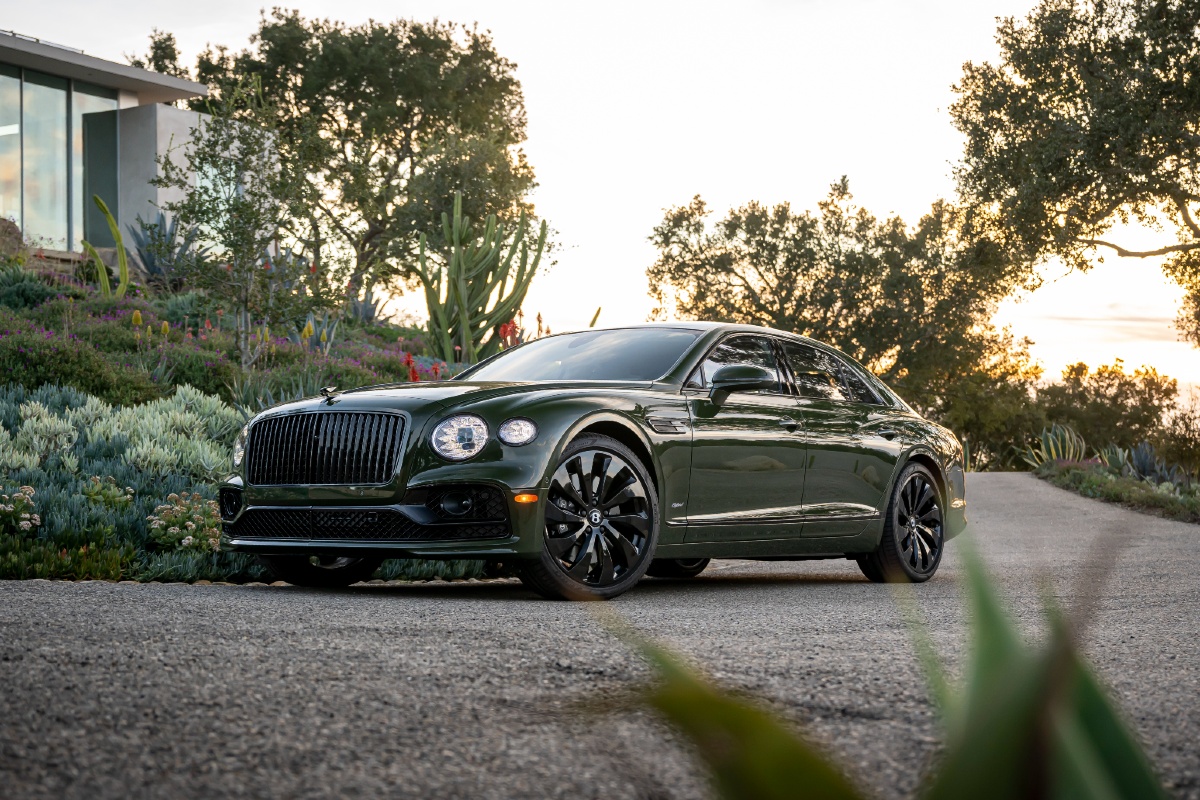 What is it?
On one hand, this is a traditional luxury sedan. The Flying Spur is (in simple terms) the four-door version of the Continental GT, which puts it up against the likes of the Mercedes-Benz S-Class and BMW 7-Series.
But, on the other hand, this is a first step towards Bentley's future as an electrified brand. That's because we're driving the hybrid-powered Flying Spur, which combines a V6 petrol engine with an electric motor.
ROAD TEST: Bentley Bentayga S review
Does it have any racing pedigree?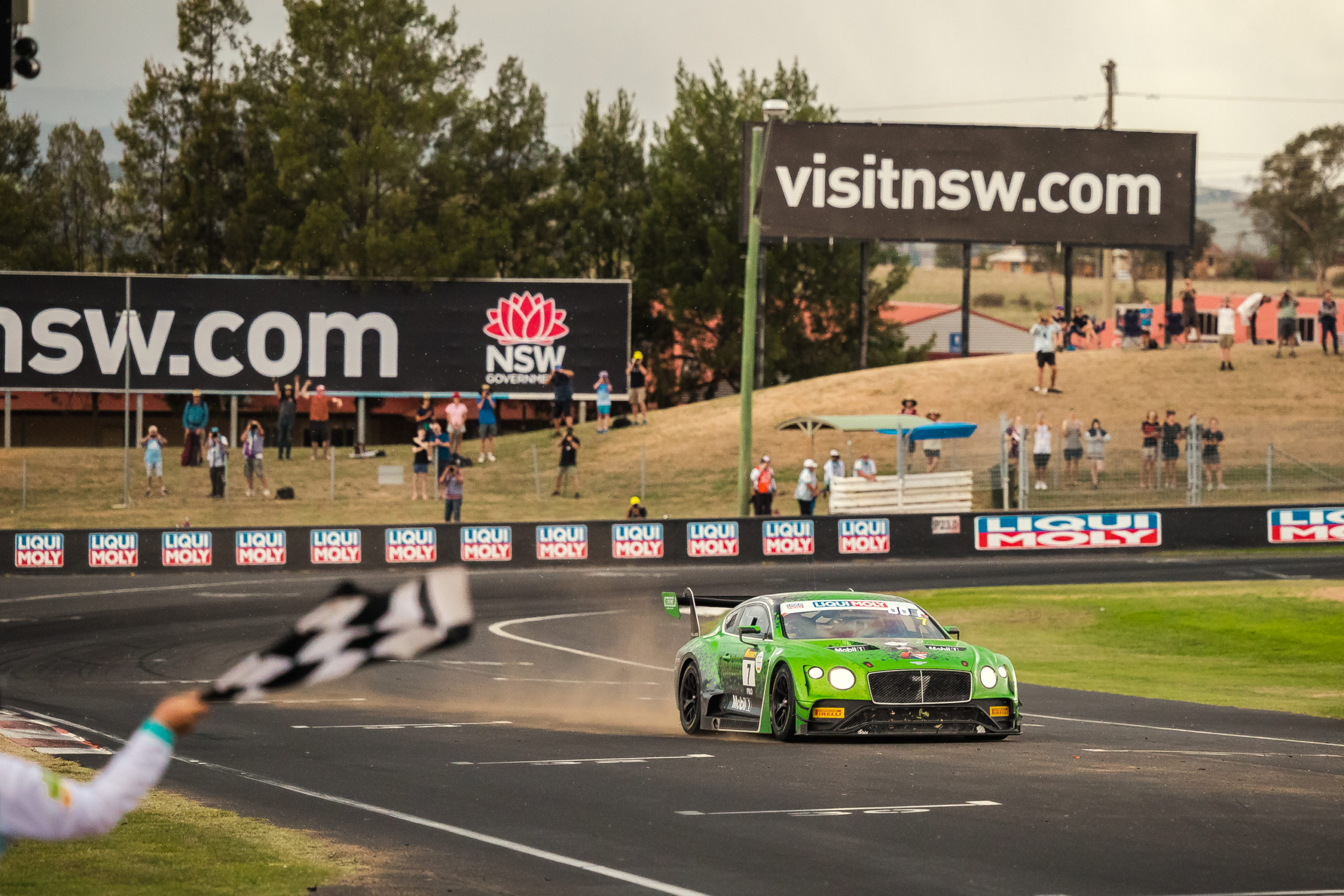 Bentley is a brand that built its reputation of motorsport, winning the 24-hours of Le Mans four times between 1927 and 1930 to prove to the world that it built fast and reliable cars.
More recently the Continental GT coupe has been a successful GT3 racer, winning races around the world including the 2020 Bathurst 12-hour.
READ MORE: Bentley's Bathurst specials
What's under the bonnet?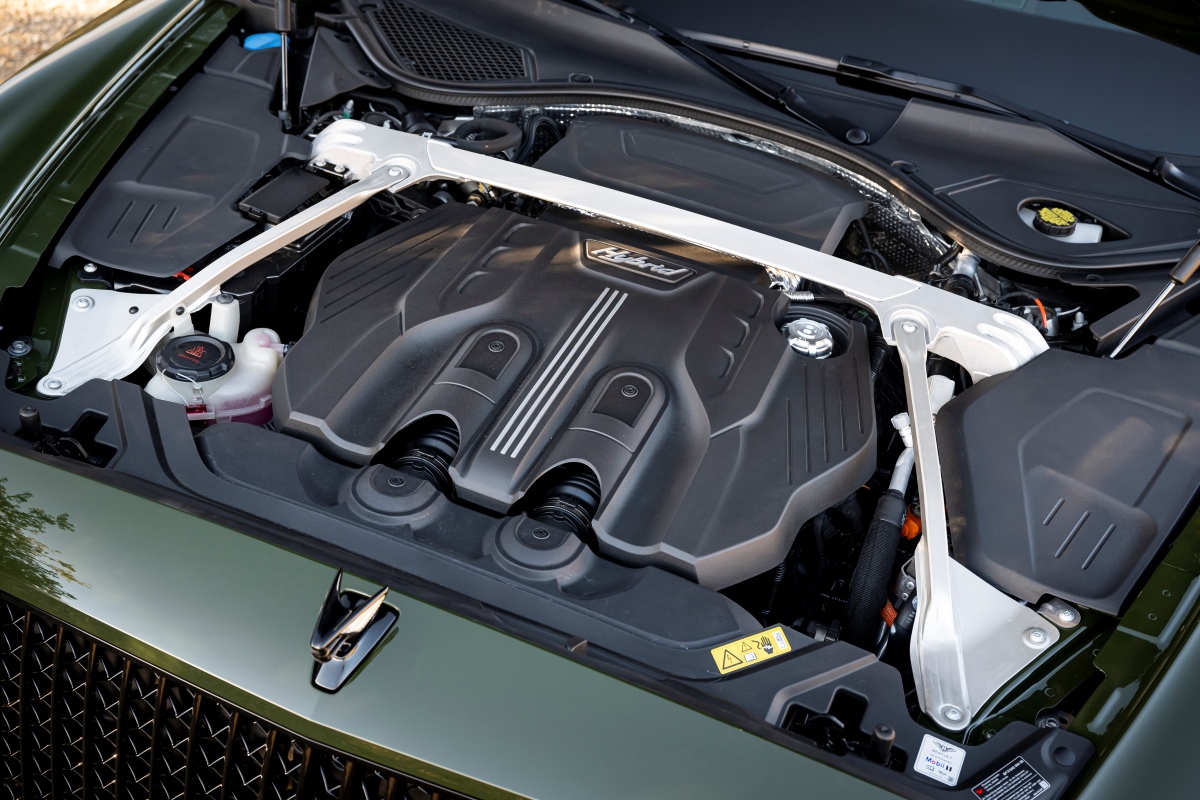 It's a plug-in hybrid powertrain, with a turbocharged 2.9-litre V6 engine paired with an electric motor and 18.0kWh battery. It sends its performance via an eight-speed dual-clutch transmission and all-wheel drive system.
READ MORE: Why Bentley is going electric by the end of the decade
Combined the powertrain makes 400kW of power and 750Nm of torque, but just as importantly for a hybrid, it has approximately 50km of electric-only driving range and a combined total range of more than 800km.
While the switch to electrification may seem unlikely for a brand famous for its W12 engines, Bentley's have always been about 'effortless performance' rather than any specific configuration (although the W12 is pretty special). However, while an all-electric powertrain would provide effortless power, this particular powertrain probably only provides 'adequate performance' and feels slightly below expectation levels for a car of this kind.
It's hardly slow and it does offer enough pulling power to get a big sedan moving briskly – launching 0-100km/h in just 4.1 seconds – but it does lack that real 'push you back in your seat' kind of performance that you expect from a Bentley.
While it may not be the most potent Bentley in the range, the flip side is, the hybrid powertrain returns an official combined fuel economy figure of just 3.3-litres per 100km. That's incredible for a car of this size, performance and luxury. And if you only do short trips, or less than 50km, you could find yourself using even less than that by relying solely on the battery.
How does it handle?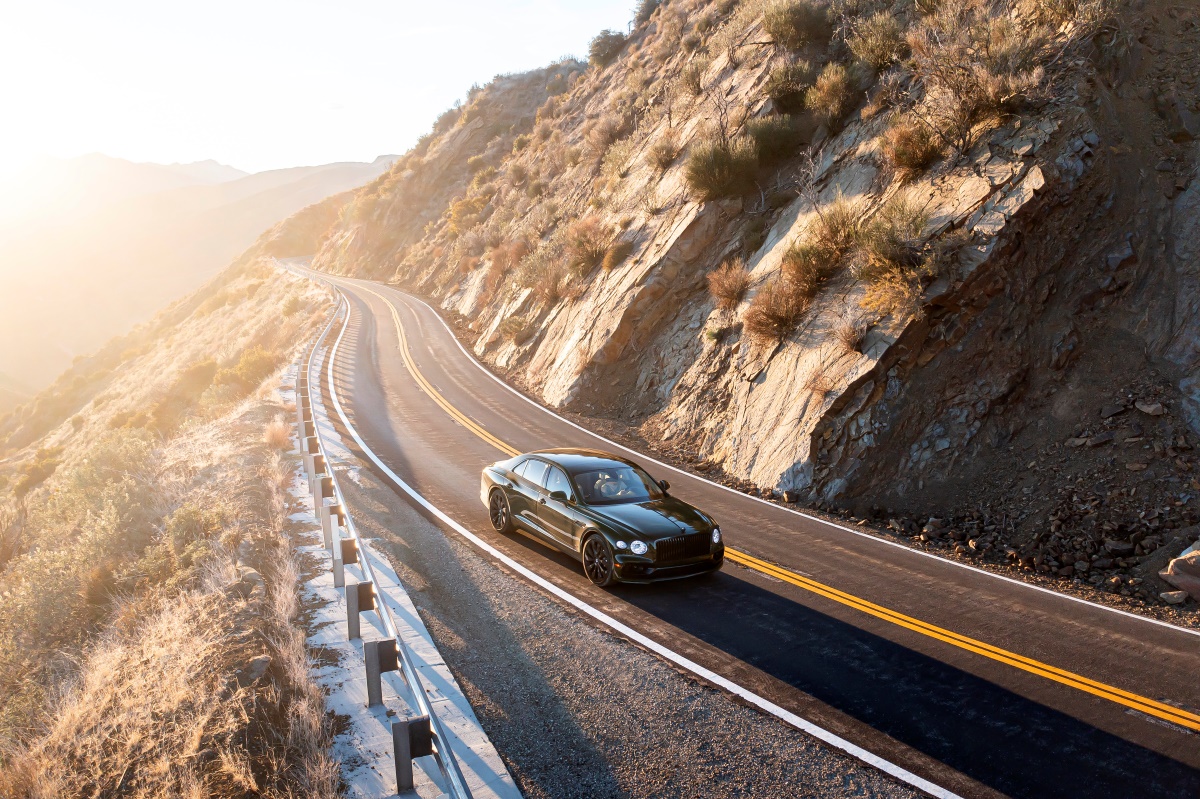 Bentley's have never been sports cars, preferring to build larger, more luxurious cars with a sporty edge. The Flying Spur is definitely in that mould, with direct and responsive steering and a long wheelbase making for a stable cornering, but lacking the dynamic edge of a true sports sedan. This is a luxury limousine with a sporty edge.
And as a luxury sedan it plays the role brilliantly, with the find of quiet, refined driving experience that elevates even above the best the German brands have to offer. The Flying Spur's ride is supple and controlled the whole time, leaving you feeling nicely insulated from the outside world.
Where would you most like to drive it?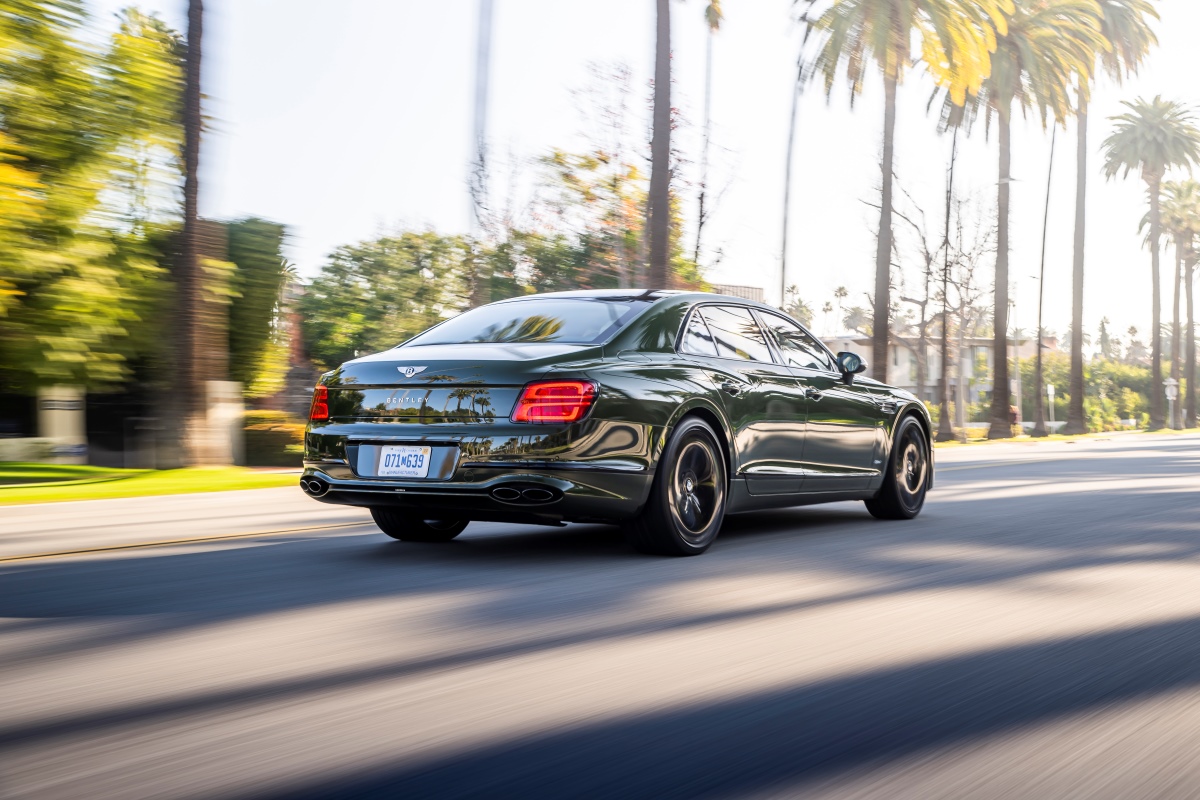 In truth it's one of the few cars I don't really want to drive – because the back seats are so comfortable and well-appointed. This would be a fantastic car to be chauffeured around in, with its incredibly spacious rear seats with their own air-conditioning and infotainment set-ups.
What's the interior like?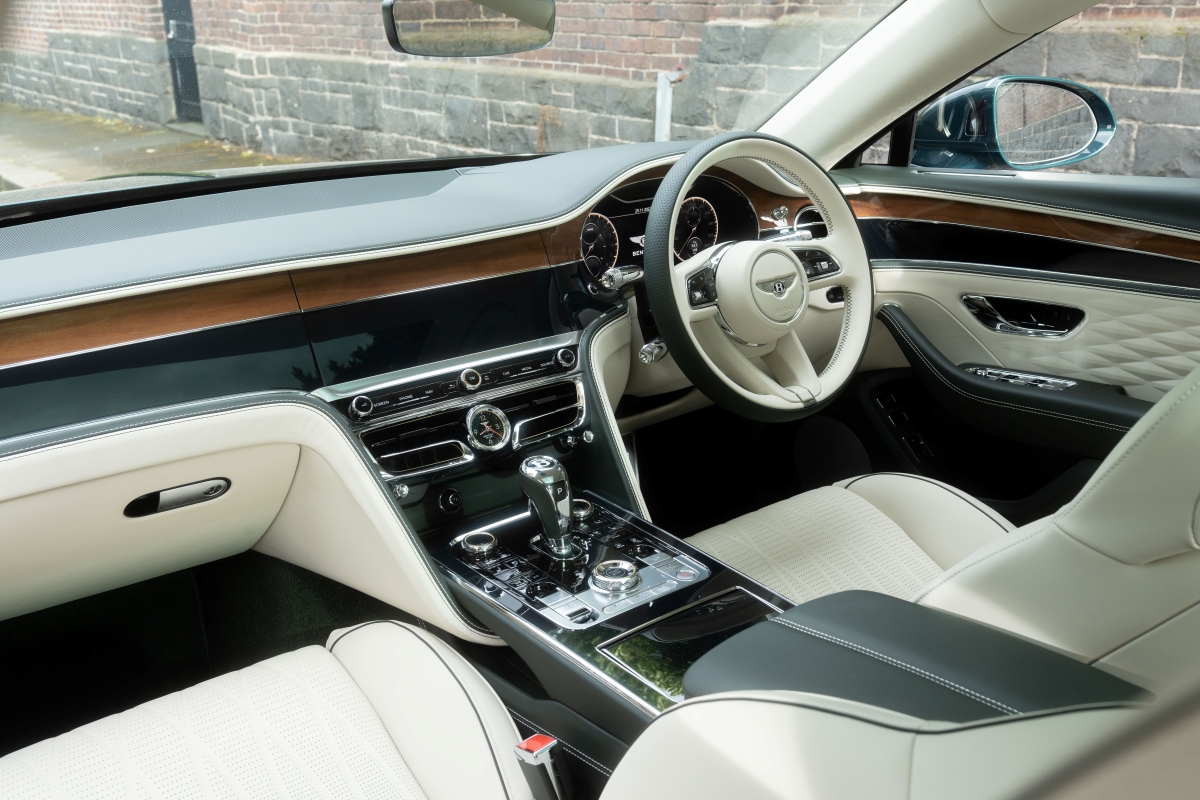 As just mentioned, the rear seats are fantastic, but it's just as well-appointed up front. The design is traditional but has some concessions to modern technology and creature comforts.
For example, there's plenty of wood inlays and metal trim around the cabin but there's also a large centre touchscreen that can rotate open when you turn on the car. And, in a nod to the fact most Flying Spur customers are older and prefer a physical button to a touchscreen, most functions from the screen have a button or dial somewhere on the centre console.
There's plenty of luxury too, the seats are trimmed in remarkably soft leather and the sound-deadening is top-notch. Which is great, because it allows the 650W, 10-speaker sound system to shine, which it does with superb clarity and plenty of power.
How much does the Bentley Flying Spur Hybrid cost?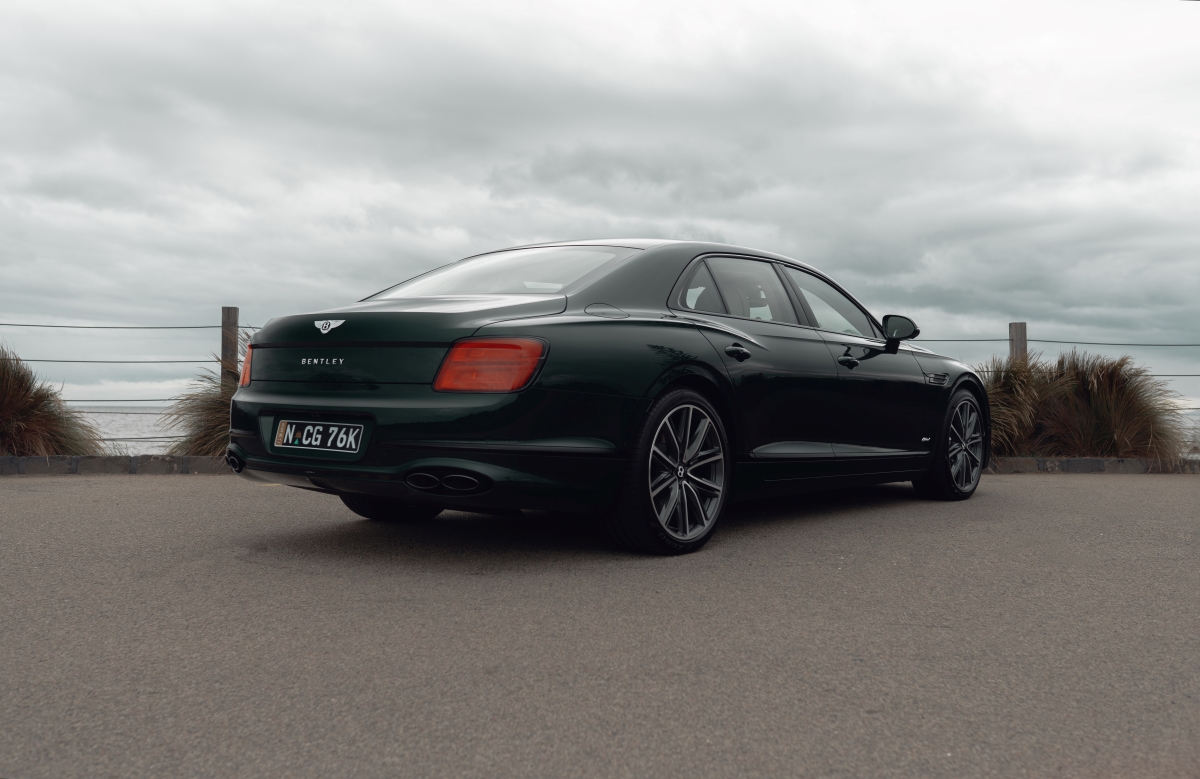 The Hybrid starts at $456,000, which is $10,800 more than the version fitted with the 4.0-litre V8 twin-turbo engine.
Importantly, despite that significant asking price, you'll need to spend more for customisation and some creature comforts you might want and that can send the price up significantly. For example, our test car totaled nearly $590,000 and this included extra charges for some items you should reasonably expect in a car costing more than $450k, including inductive phone charging, a sunroof and the rotating touchscreen.
Would I buy one?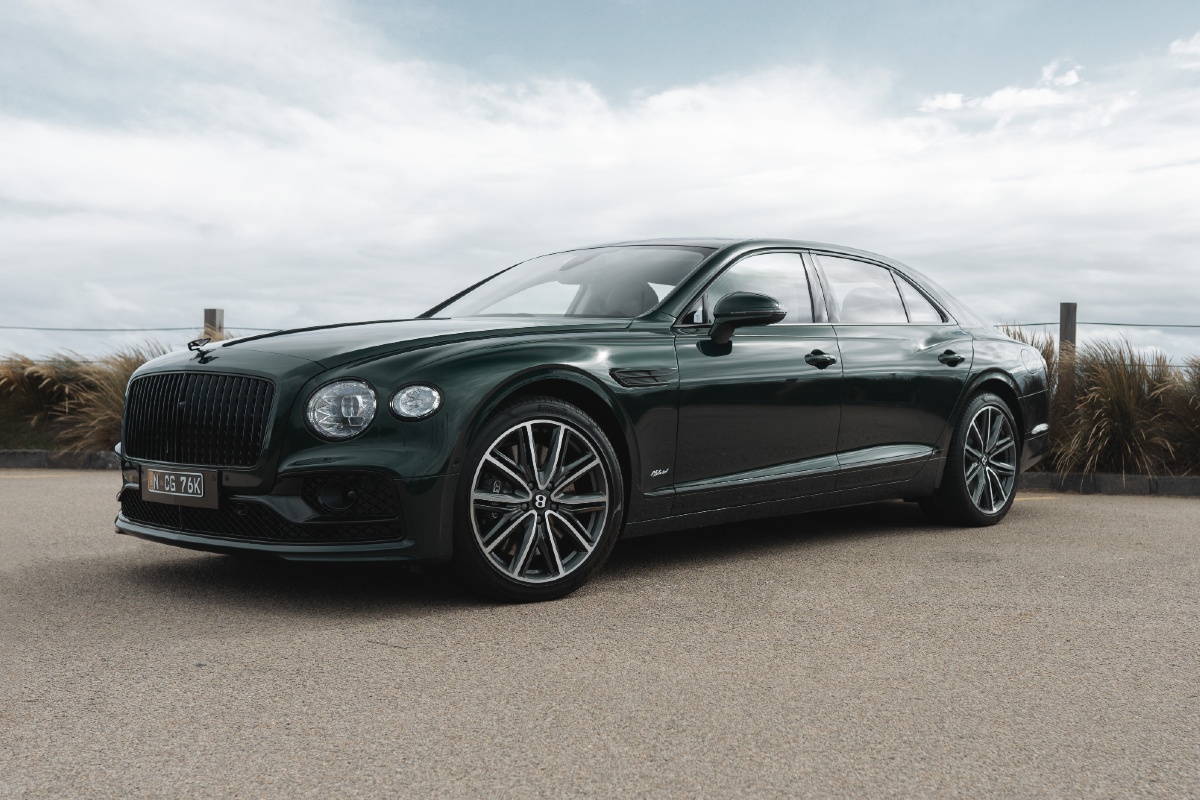 It's a very tempting vehicle in many ways thanks to its opulence and frugal but still punchy hybrid powertrain. Personally I'd rather opt for a sedan with a bit more focus on dynamics over luxury, but for those looking to upgrade from an S-Class or 7-Series the Flying Spur will tick a lot of boxes.