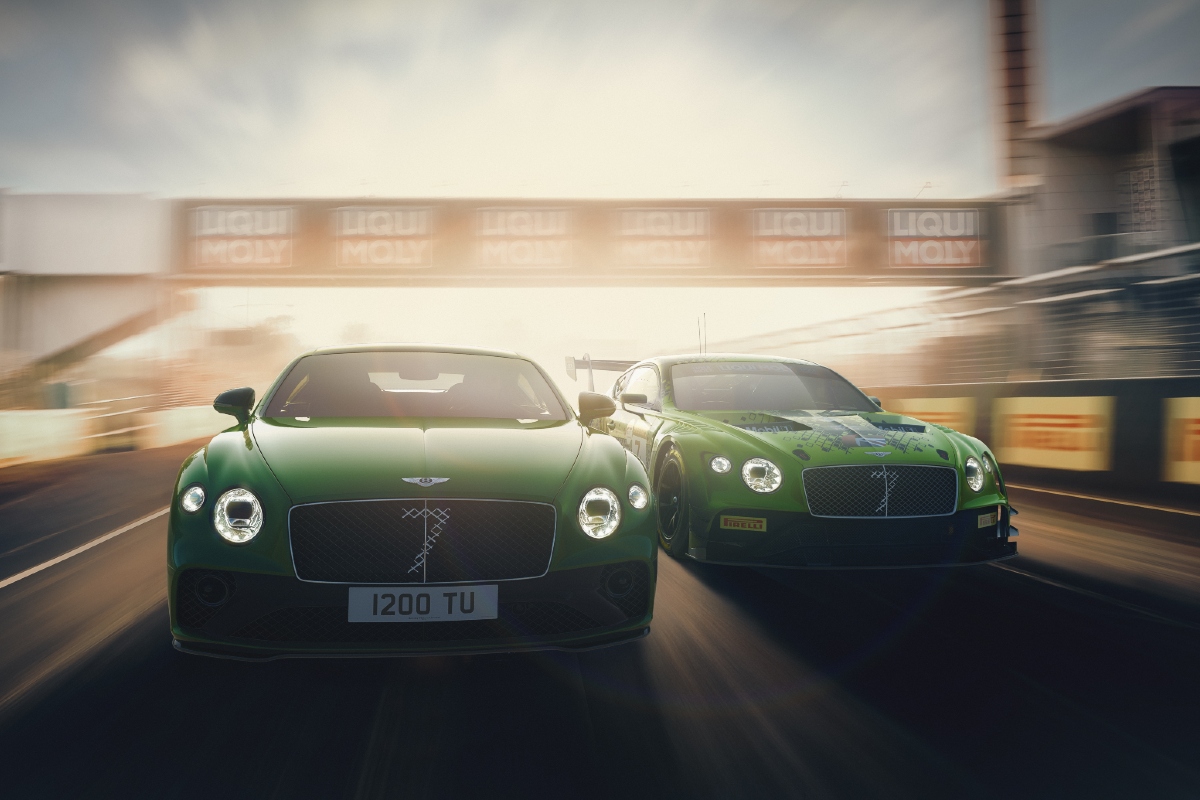 Bentley is not a brand typically associated with Bathurst's Mt Panorama circuit but the British luxury outfit has released a pair of special edition creations to remind everyone it's a winner on Australia's most hallowed racetrack.
Bentley famously won the 2020 Bathurst 12-hour in its fan-favourite Continental GT3 and to celebrate that victory and the recent arrival of the new V8-powered Continental GT S variant, the Mulliner customisation department has produced these two unique creations.
Both are based on the Continental GT S which is powered by a twin-turbo 4.0-litre V8 making 404kW of power and 770Nm of torque and features Bentley's Dynamic Ride active anti-roll control system for sharper handling.
READ MORE: Bentley Mulliner – How the brand turns dreams into reality
The first of the two cars takes direct styling inspiration from the 2020 winning car, with a bright 'Apple Green' exterior paint off-set by a contrasting 'Beluga Black' roof, side mirrors, lower bumper and rear boot silhouette. The second car swaps the green for 'Silver Tempst' which is similar to the launch colour for the second-generation Continental GT3 that launched in 2018.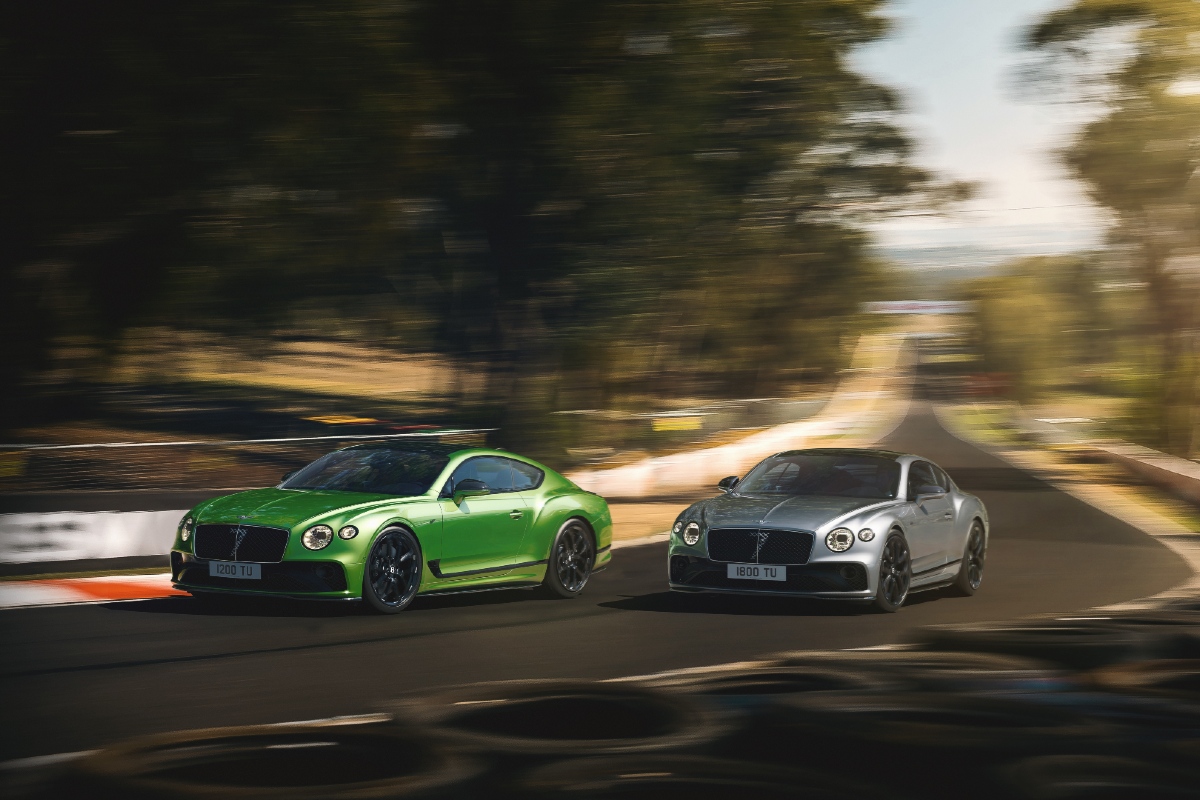 The pair are finished in Bentley's Blackline specification which replaces all the exterior bright chromework for polished black for a more understated look.
However, the finishing touch is the number seven painted into the grille, which mirrors the Bathurst winner and harks back to the brand's early glory days at Le Mans in the 1920s and '30s.
READ MORE: Bentley Continential GT review
Inside there are more unique touches, including a mixture of Bentley's traditional leather and sporty Dinamica (an artificial suede-type material) as well as 'Bathurst' stitched into the headrests and 'One of Two' on the sill plates. The names of the winning drivers (Jules Gounon, Jordan Pepper and Maxime Soulet) are marked on the centre console and a trackmap has been integrated into the carbon fibre facade on the passenger side of the dashboard.
The two Mulliner creations are currently for sale by Bentley Australia and are due to reach the country by the end of March. In addition to a unique car, each new owner will also get a 1:18 scale model of the 2020 race winning GT3 car and a commemorative framed artefact.