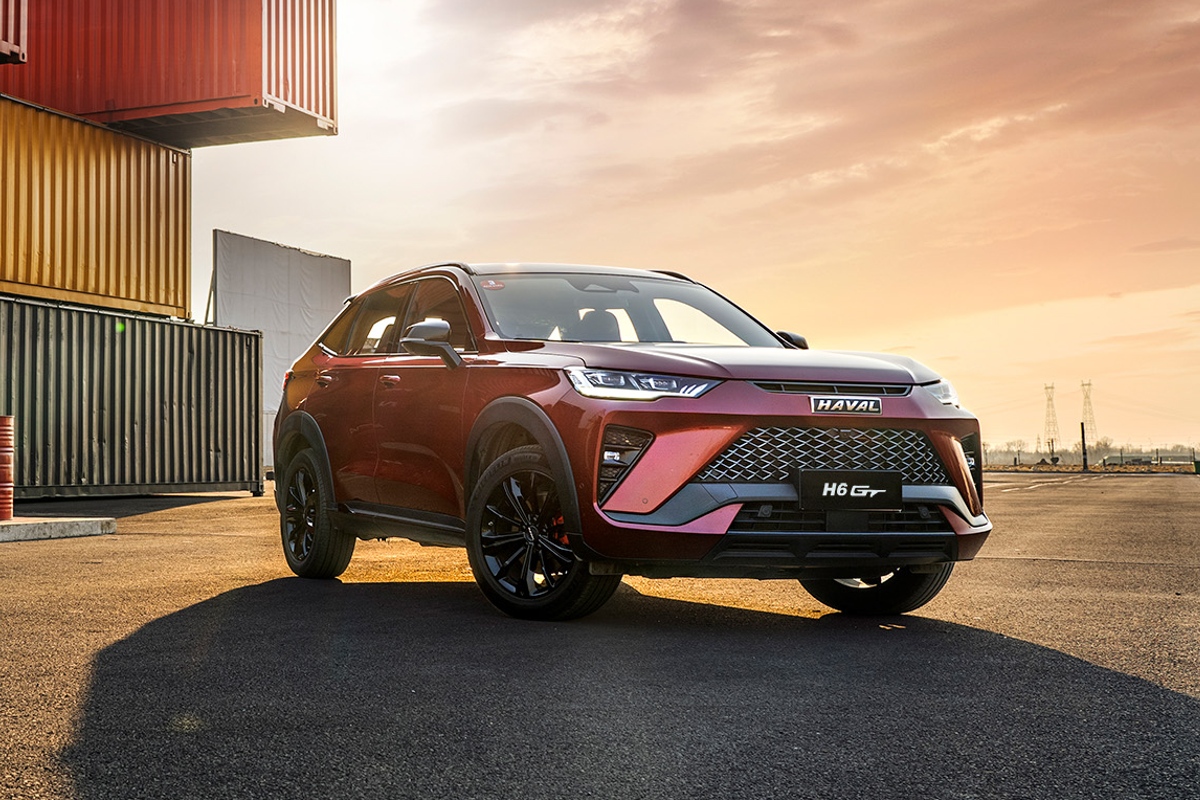 What is it?
The company calls it 'The Driving Paradox' but if you squint it kinda looks like a Lamborghini Urus (albeit a little squished). What it actually is, is the Haval H6GT, a new mid-size SUV from the Chinese SUV brand that's under the GWM (Great Wall Motors) umbrella.
The H6GT is similar in size to the Mazda CX-5 and Toyota RAV4, so it's up against the big guns in the class, but it tries to do something different by being overtly sporty. The GT is a coupe-style, fastback SUV that sits alongside the more conventional-style H6 in Haval's growing Australian line-up.
ROAD TEST: GWM Ute Cannon review
Does it have any racing pedigree?
In a word – no. Haval is the SUV sub-brand for GWM, so its focus is on building comfortable and roomy models rather than anything overtly sporty. But clearly Haval's designers were inspired by the Lamborghini Urus and its motorsport heritage when they designed the H6GT. The GT is a much more aggressive looking model compared to the standard H6 and gets a more aerodynamic front end, aero flourishes on the side sills and even a rear spoiler.
How much actual aerodynamic benefits all this has is debatable but it does give the H6 GT a real stand-out appearance.
What's under the bonnet?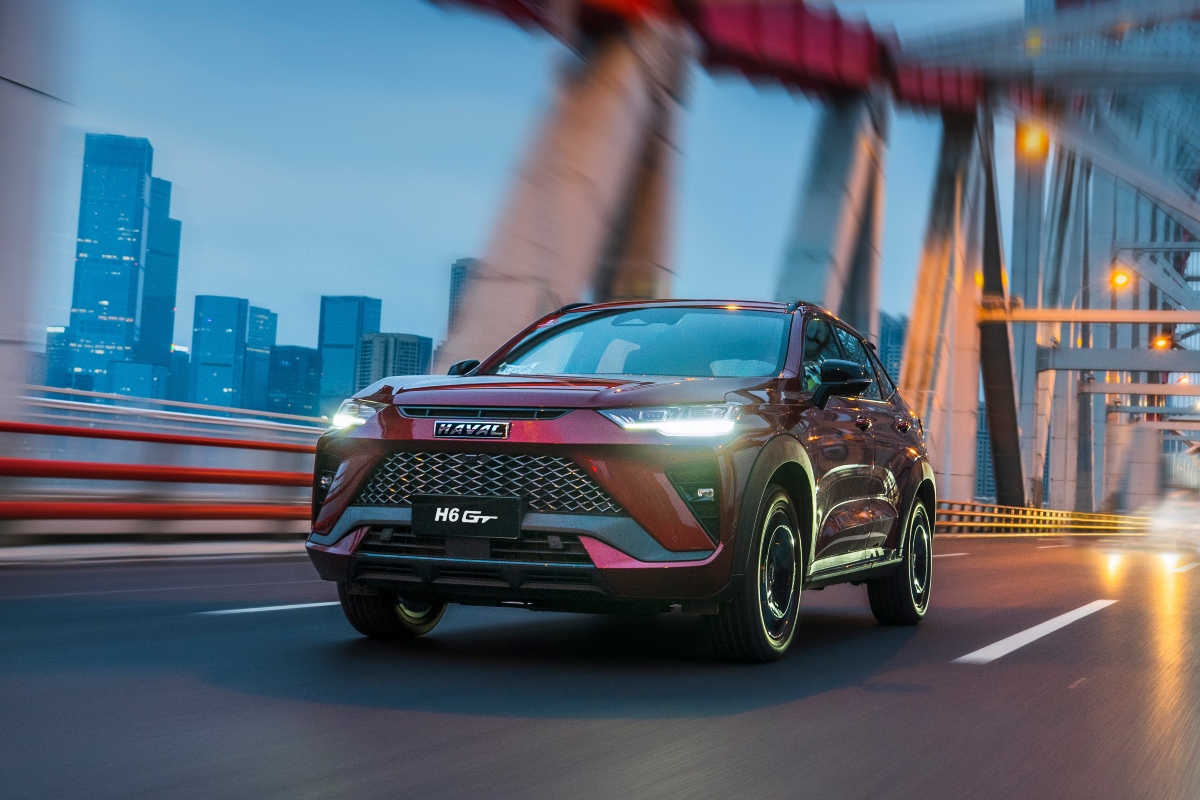 There are two specifications for the H6GT – the two-wheel drive Lux and the all-wheel drive Ultra (it's the latter we tested here). While it may have Lamborghini elements to the exterior, underneath it's all Haval. It sits on the same platform as the regular H6 and Jolion models.
Power comes from a turbocharged 2.0-litre four-cylinder petrol engine that makes 150kW and 320Nm of torque. It's paired to a seven-speed dual-clutch transmission for snappy, on-the-fly changes. Not surprisingly that doesn't translate to sports car-like performance but the H6GT is sprightly enough for a mid-size SUV.
While the gearbox is good on the move, it does have the same problem that plagued many early generations of twin-clutch transmissions, and that's the hesitation when you shift between Drive and Reverse so it can roll for a second or two as it waits for the clutch to bite.
How does it handle?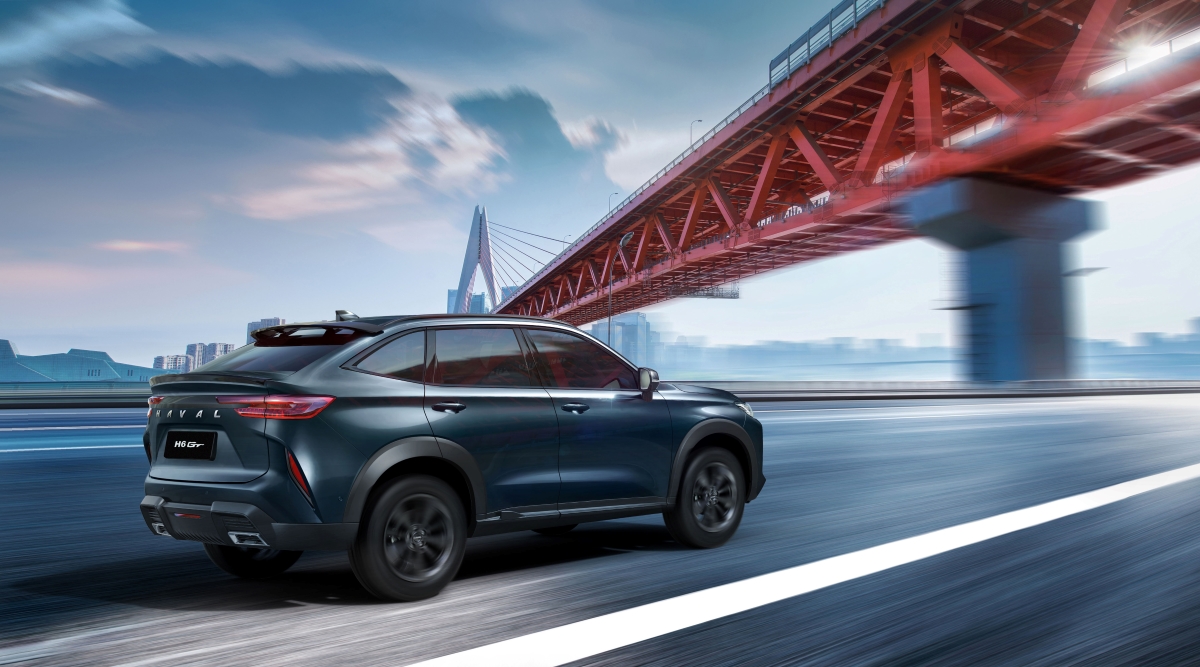 Despite its very sporty appearance on the outside the H6GT doesn't live up to its dynamic looks when it comes to driving. The high-spec Ultra comes with Michelin tyres but aside from that it's largely unchanged from the other H6 models.
Dynamically the steering feels slow and lacks feel and feedback to the driver. The suspension does an adequate job of soaking up the bumps but feels unrefined at times, dulling the driving experience.
The brakes are just adequate too, with the fluro-green calipers all about looking good rather than providing any extra stopping power.
Where would you most like to drive it?
I actually wish Haval engineers would drive it themselves on Australian roads and realise that some local steering and suspension tuning would be a game-changer for this brand. In the same way Hyundai and Kia invested in a localised dynamics program for its cars and saw an uptick in sales and critical reviews, Haval feels like a brand with many pieces in places but still in need of another step to become a mainstream player on more than just value alone.
What's the interior like?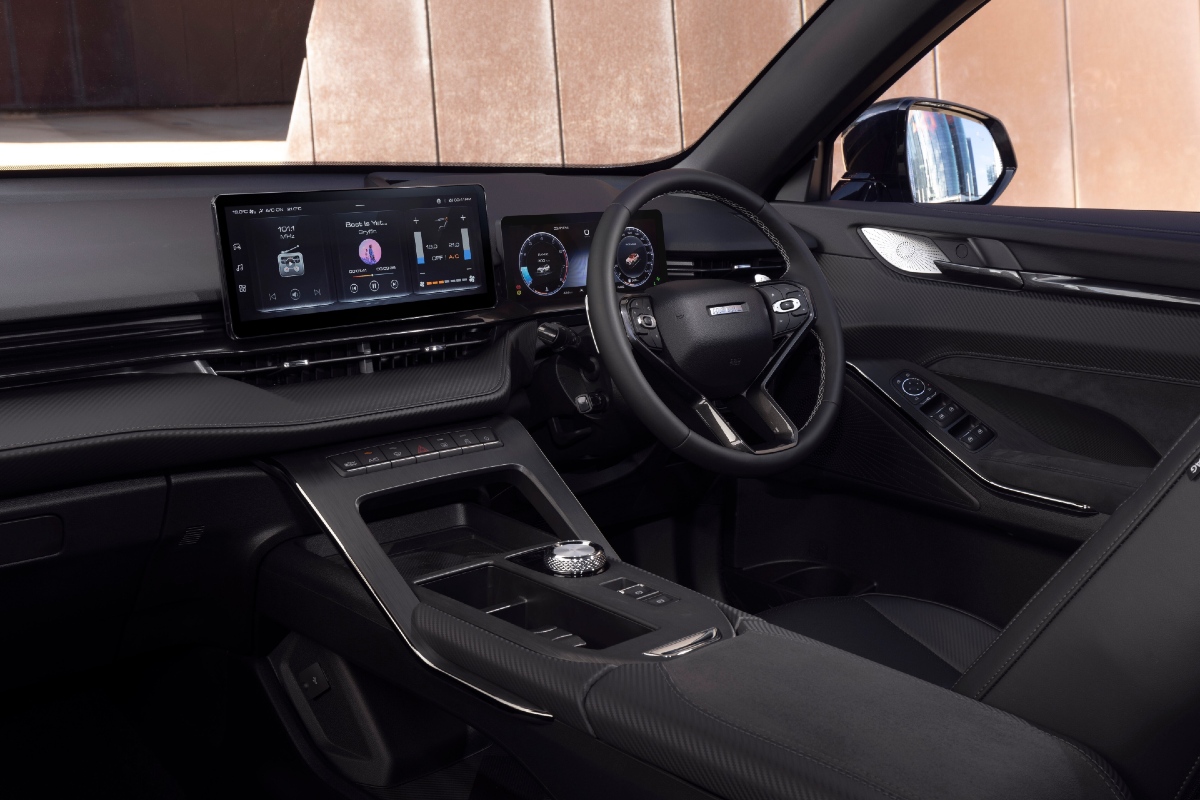 While the exterior feels derivative, Haval's interior designers should be applauded for their work. The design looks suitably hi-tech, with a pair of free-standing digital screens for the instrument panel and infotainment display, while the use of carbon fibre-effect trim and faux-suede make for a sporty feel.
Space is good too for an SUV of this size, with decent second row space and a respectable boot.
How much does the Haval H6 GT cost?
The H6GT Lux starts at $40,990 and the H6GT Ultra is priced from $46,490 – both of those are drive-away figures. Given the amount of space and equipment you get it's easy to understand why so many Australian buyers have been willing to take a chance on Haval.
Would I buy one?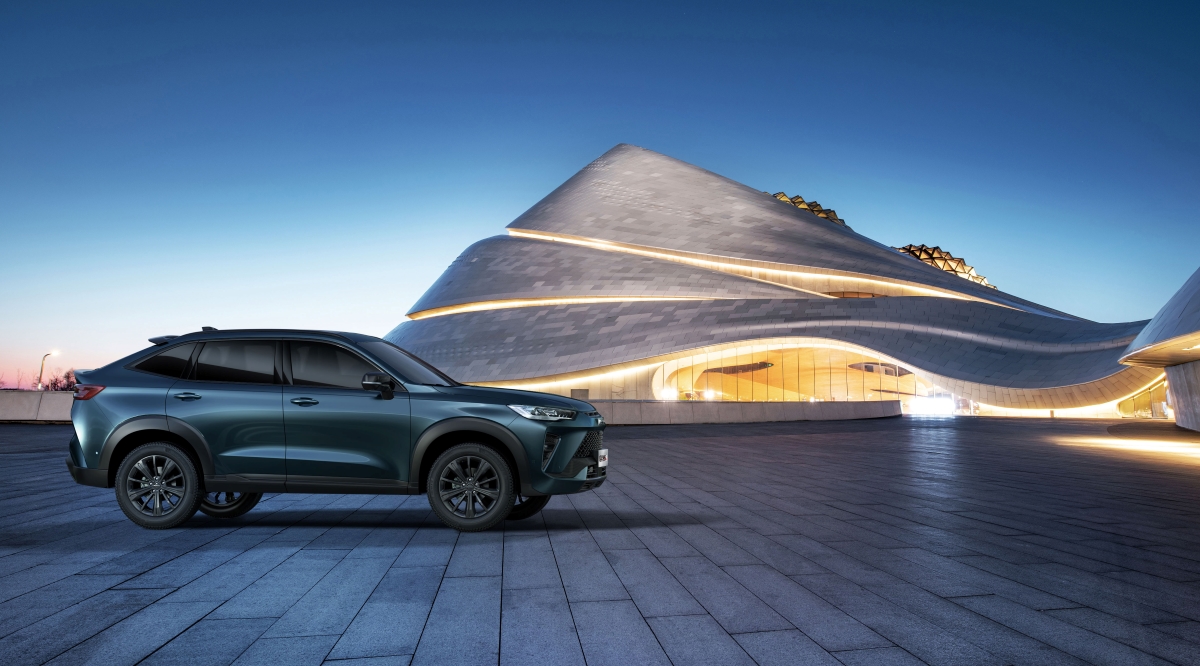 The problem with the H6GT is that on appearance and name it suggests a sporty, dynamic and engaging SUV, but in reality provides a very mundane driving experience. It's not a terrible car without redeeming qualities – it's good value and has a great interior – but it feels like there's still work to do before Haval can really build an SUV that lives up to the promise of the H6GT.