One-of-a-kind creations are all the rage in the car industry these days, especially amongst the sports car elite. Modern buyers don't just want to choose a colour, they want to create their own unique colour or more.
Which is why car makers have expanded customisation options, such as Porsche's Exclusive Manufaktur Vehicles and Ferrari's Atelier to allow customers to personalize their cars in every aspect.
But what about the likes of Singer Vehicle Design and RAUH-Welt Begriff (better known as RWB), aftermarket design houses that have boomed in recent years by modifying cars to be anything but factory original? Porsche is known to have a tense legal position on these types of cars, with the company insisting that they cannot trade off the German giant's name.
READ MORE: Singer arrives in Australia
That's not the case for everyone inside the company. Porsche director of special projects and style, Grant Larson, says he loves seeing customers do special things with their cars.
"I totally side with any customer to do whatever they want with their car," Larson told Australian media in a recent interview.
"It's human to take something and personalise it, whether it's decorating your house or adding something to your car, so I think it's totally normal.
"[Some customers] are really focussed on a lot more individuality, who put their own personal taste in their car to the point where, I would say as a designer reject it, but we [as a company] never would because I always say there's no such thing as bad taste, it's just other tastes.
"You can't criticise a person or a customer who are doing extravagant modifications to their Porsche because they're just enthusiast about individualisation.
"I would never criticise, I always welcome it, I mean some things I would never do myself, but to each his own."
READ MORE: Singer reveals Dakar-inspired Porsche
This desire for something special has led to the significant growth of Porsche Exclusive Manufaktur Vehicles. Department director Boris Apenbrink said that customer feedback and their desire for new features has been instrumental in the evolution of Exclusive Manufaktur.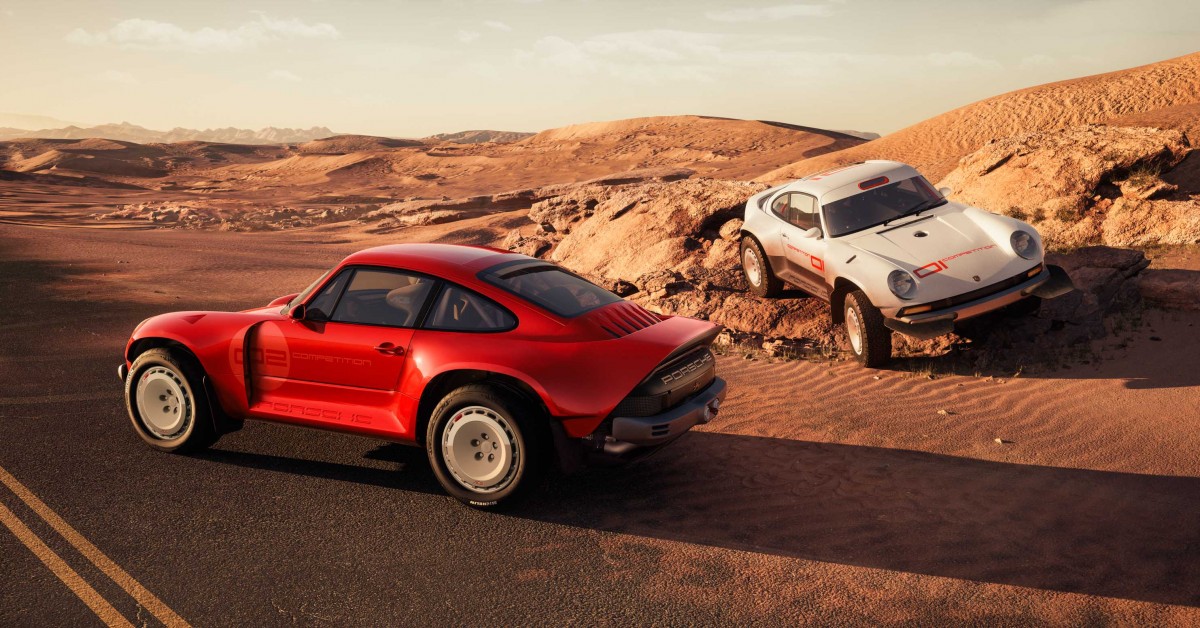 "We have real customer contact; we do the bespoke personal consultations for customers that are sent over from the Porsche centres with questions that they cannot answer locally," Apenbrink said.
"What always starts is that people grab their phone and go through their pictures and say 'hey, this is one of my cars and I like this and I like that'.
"So, [this is] one kind of inspiration that continuously comes into our mind [and] that we get inspiration for limited-edition cars, always.
"The car behind me is also a very good example, before we came up with this idea, there were a lot of customers that said 'please could you bring back the Fuchs rims' or 'could you bring back the ducktail spoiler' or 'could you bring back this or that from history'.
"This is continuously happening."
However, Apenbrink did say Porsche does draw a line in the sand in certain areas. For example, don't expect to see a 911 to roll out of an official factory with a cosmetic aerodynamic package.
"The technical side is also important, of course this is something that we have to look into," Apenbrink explained.
"Everything we do as the factory has to be in line with, of course, legal surrounds and also to have functionality. For example, we wouldn't do openings into the body work or put spoilers on cars where they are not needed. If we have customers who ask for things that we technically are not able to do, there we would also say 'we won't do it' and… if somebody else is doing it, we would not recommend to do things like that."