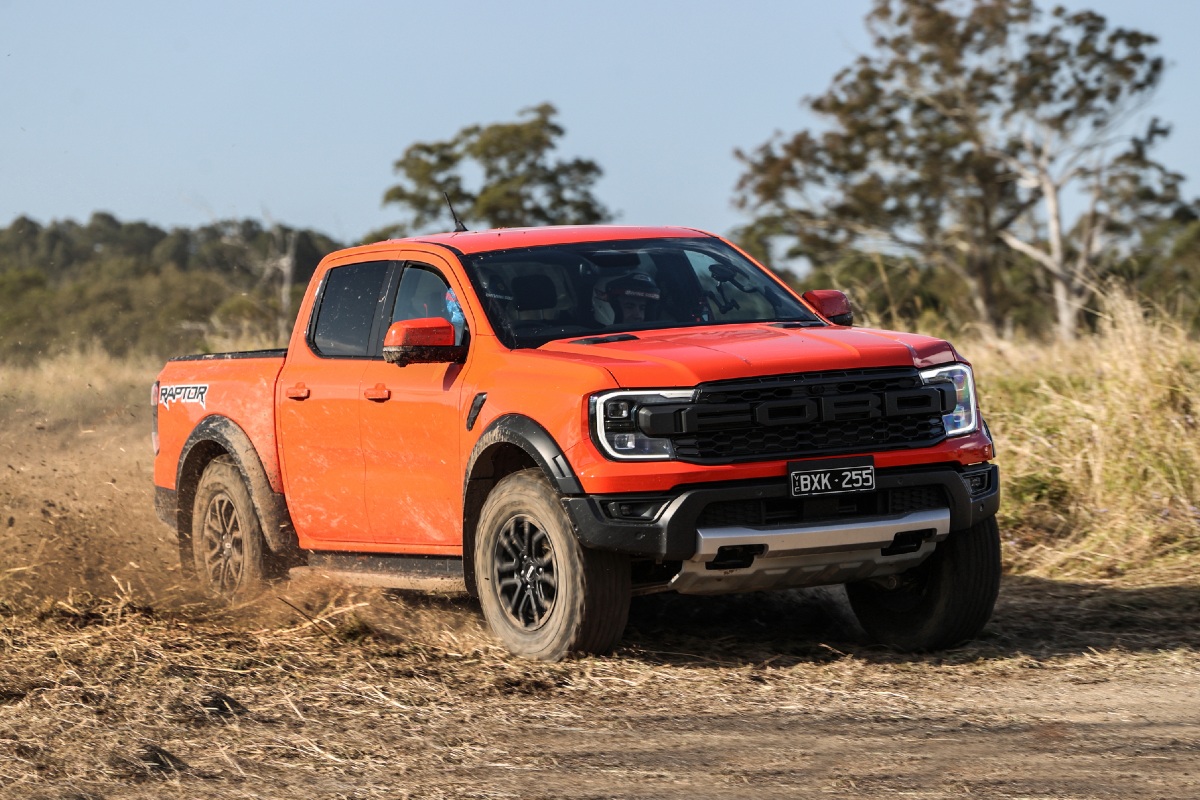 Ford Performance's global chief believes the all-new Ranger Raptor ute is strong enough and fast enough to take the world's most gruelling off-road races.
Trevor Worthington, who oversees all of Ford Performance as well as the blue oval's internal combustion models, said he'd love to see private race teams use the new, Australian-developed Ranger Raptor on events including the Finke Desert Race.
REVIEW: 2022 Ford Ranger Raptor off-road test
"It's inevitable to me that Ranger Raptor could be a race vehicle,' Worthington said. "It could be privately raced, you could take it to Finke, you could do whatever you want with it. Without, I'd say, too much modification – you could put a roll-cage in it and fire extinguisher in it and away you go."
One possibility for Ford could be to produce a Ranger Desert Racer, a version of the Bronco Desert Racer which is a factory-built but privately-raced purpose-built off-road racing version. Worthington and Ford Performance motorsport boss, Mark Rushbrook, teased the idea of a Ranger Desert Racer when visiting the Bathurst 1000 in 2021.
READ MORE: Ford Bronco Desert Racer revealed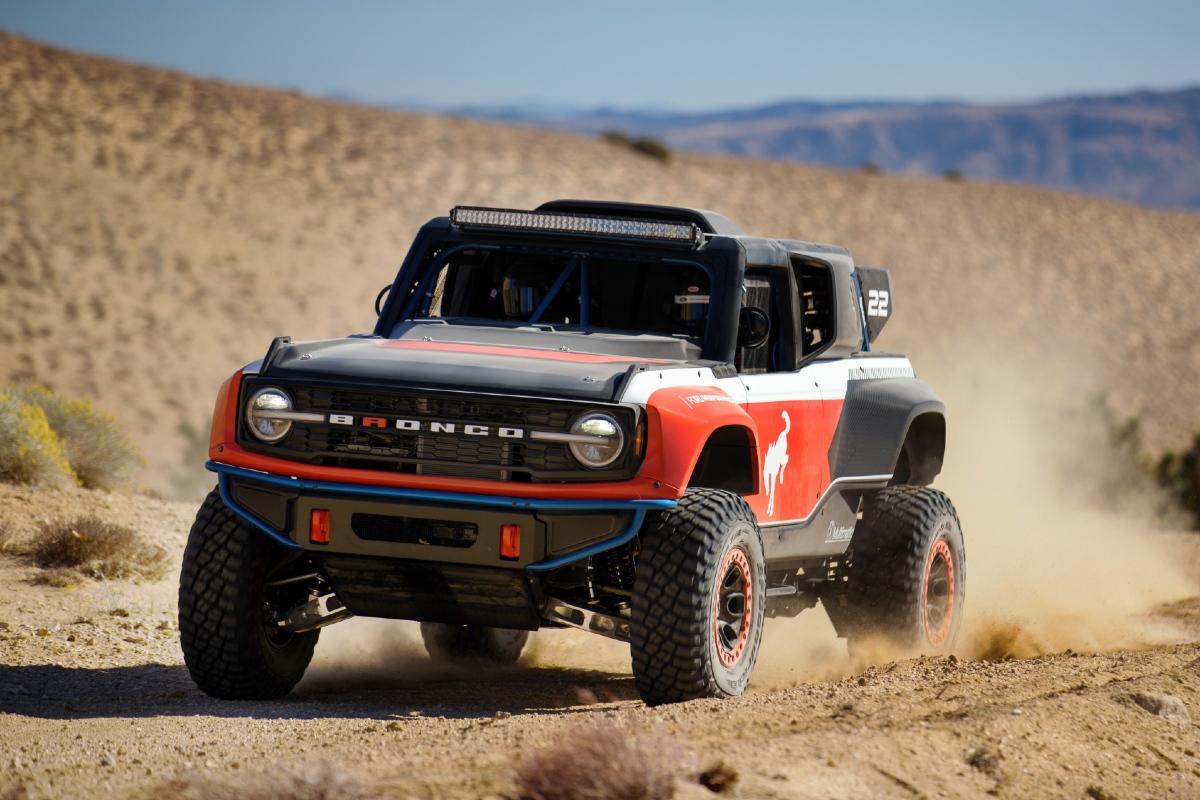 Speaking with Torquecafe in Detroit recently, Worthington once-again reiterated that the Ranger and Bronco were developed together and share the same basic underpinnings, so any Bronco variant is also possible with the Ranger.
While Ford unveiled six racing versions of the new seventh-generation Mustang, Worthington is keen to see the blue oval expand its motorsport presence beyond just the pony car. A future entry in the Dakar Rally is therefore something Worthington is open to, depending on the circumstances.
READ MORE: 2023 Ford Mustang revealed
"When I assumed the responsibility I've got with Ford Performance, one of the observations I made is we've got these iconic vehicles and we're not using them the way we should be using them," Worthington explained. "Our spend was pretty much V8 Supercars and NASCAR – Mustang. Since then we've extended our purview with Bronco… we've got this Bronco DR that we're about to start production of that is pretty much a bespoke race vehicle. We've done all this work where, frankly, I'd love to see Ranger competing in those kinds of global iconic events. I think the architecture suits it, I think the customers – Ranger customers, if they saw a Ranger racing in events like that it would really resonate with them; tough, rugged, capable, go-anywhere, here's the proof.
"We've got no plans that we want to talk about, but I said at Bathurst last year, I'd love to see it happen. Nothing to talk about but Ranger is that kind of vehicle that lends itself to that kind of opportunity."