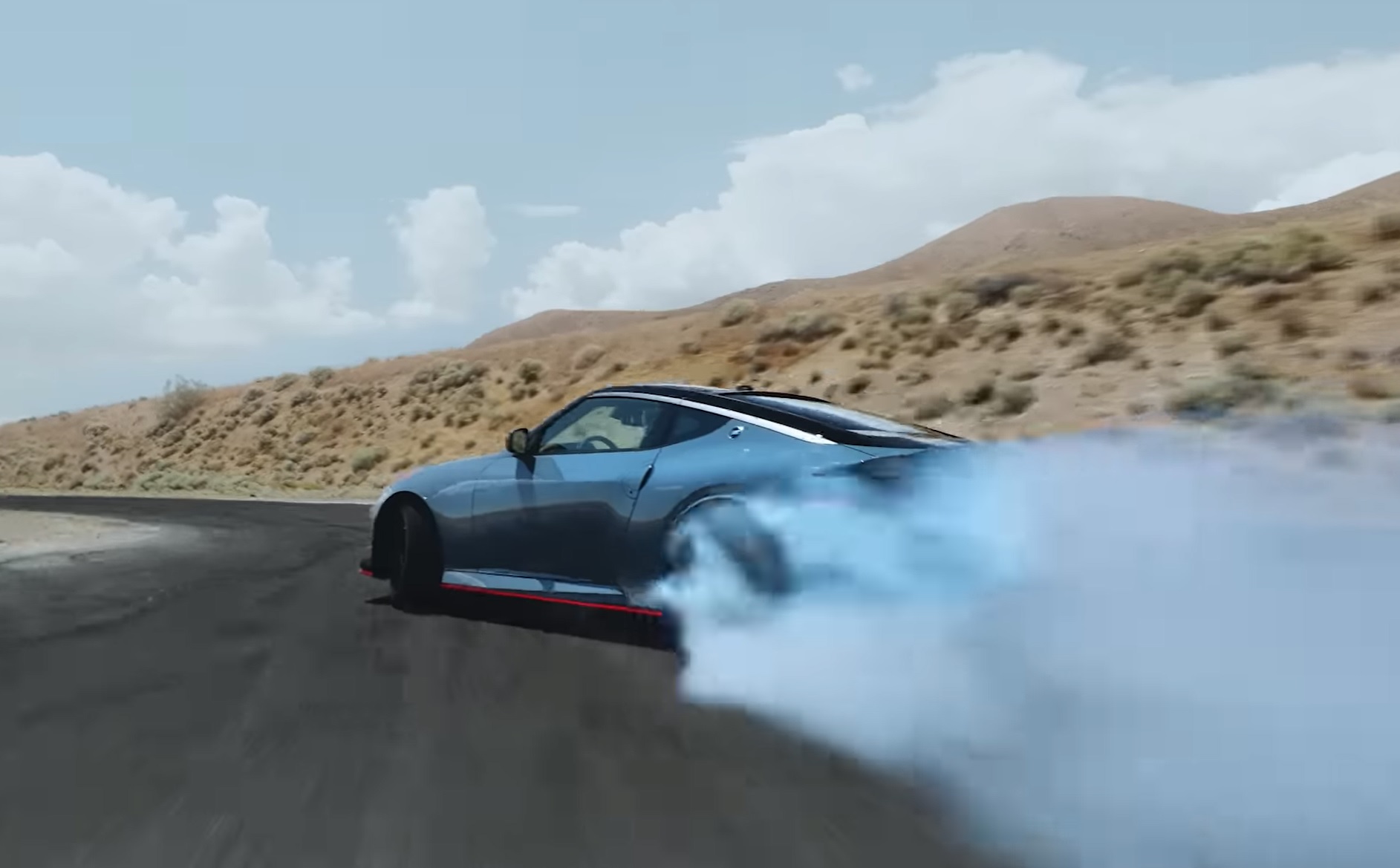 Nissan has let the cat out of the bag – or more accurately, the Nismo Z out of the garage.
After playing coy for several years, the Japanese brand has confirmed the arrival of a high-performance Nismo variant of the latest Z coupe.
While the company hasn't revealed any specific details yet, it has given us a good look at the car, with the help of US drifter Chris Forsberg. A teaser video featuring Forsberg smoking the tyres of this new hero coupe was recently released and you can check it out below.
ROAD TEST: 2022 Nissan Z review
The latest Z features a 298kW twin-turbo V6 engine but it's not clear yet if, or how much, extra power Nismo has been able to extract. It's also unclear if the Nismo Z will be available with a manual gearbox, as the car featured in the video is the version with the nine-speed automatic.
It's likely we can expect some under-the-surface changes, particularly stickier tyres and some chassis and suspension tweaks for better handling.
Nissan has indicated full details will come before the end of August, so stay tuned and we'll bring you all the news when it's revealed.