Australians purchased over one-million new vehicles in 2022, the best sales result since 2018 but still well short of the 2017 all-time record of 1,189,116.
The precise official figure for 2022 is 1,081,429 new vehicles sold, an increase of 31,598 of 2021's total. SUVs made up more than half of that number (53.1%), while the Toyota Hilux came home in the top post for the seventh year running.
Of the sales race winners, how many actually race – and is there any link between competition success and commercial supremacy? Let's take a light-hearted look at the prowess of 2022's best sales performers.
#10 Hyundai i30
2022 Sales: 21,166 (2021 Rank #6 25,575 sales)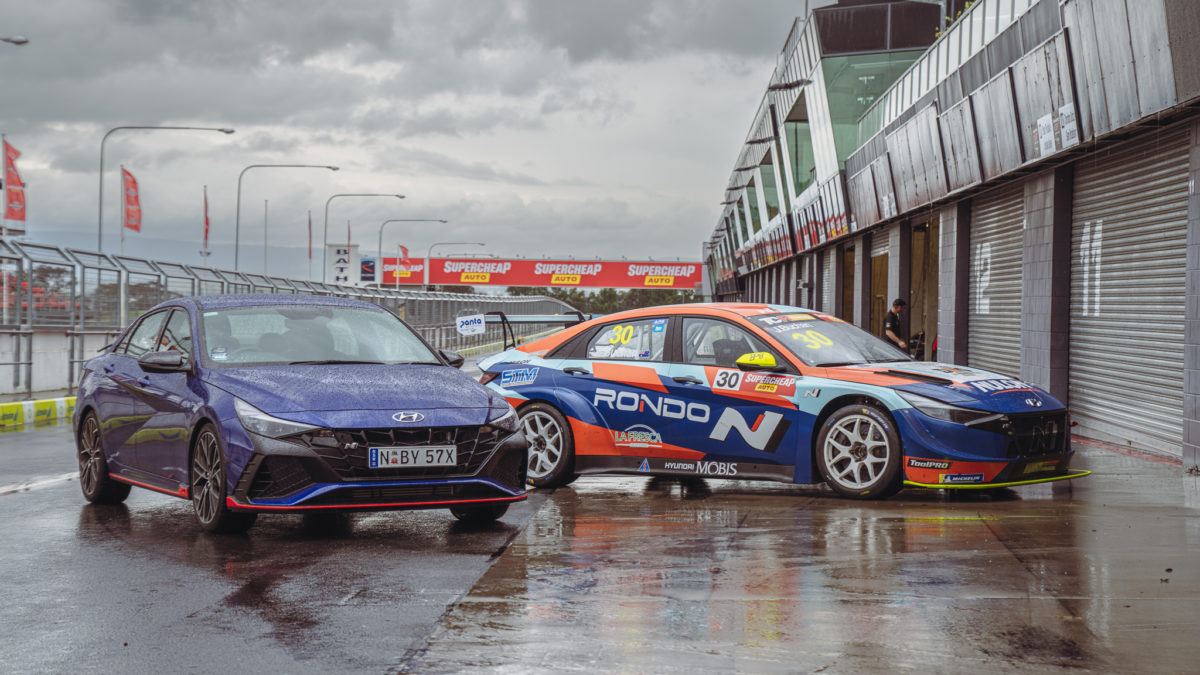 The i30 is no stranger to motorsport with the clever cultivation and development of the N sub-brand – which stands for Namyang, the city that Hyundai's R&D is headquartered in. Initially led by former BMW M-division chief Albert Biermann (since retired), the N division used the i30 as its official TCR homologation car in 2017, and in 2021 homologated the Elantra – known as the i30 N sedan in Australia – which made its competition debut at the 2022 Supercheap Auto Bathurst International. The i30 hatch competes in the British Touring Car Championship too.
Read about our long-term Hyundai i30 Sedan N here.
#9 MG ZS
2022 Sales: 22,466 (2021 Rank #11 18,423 sales)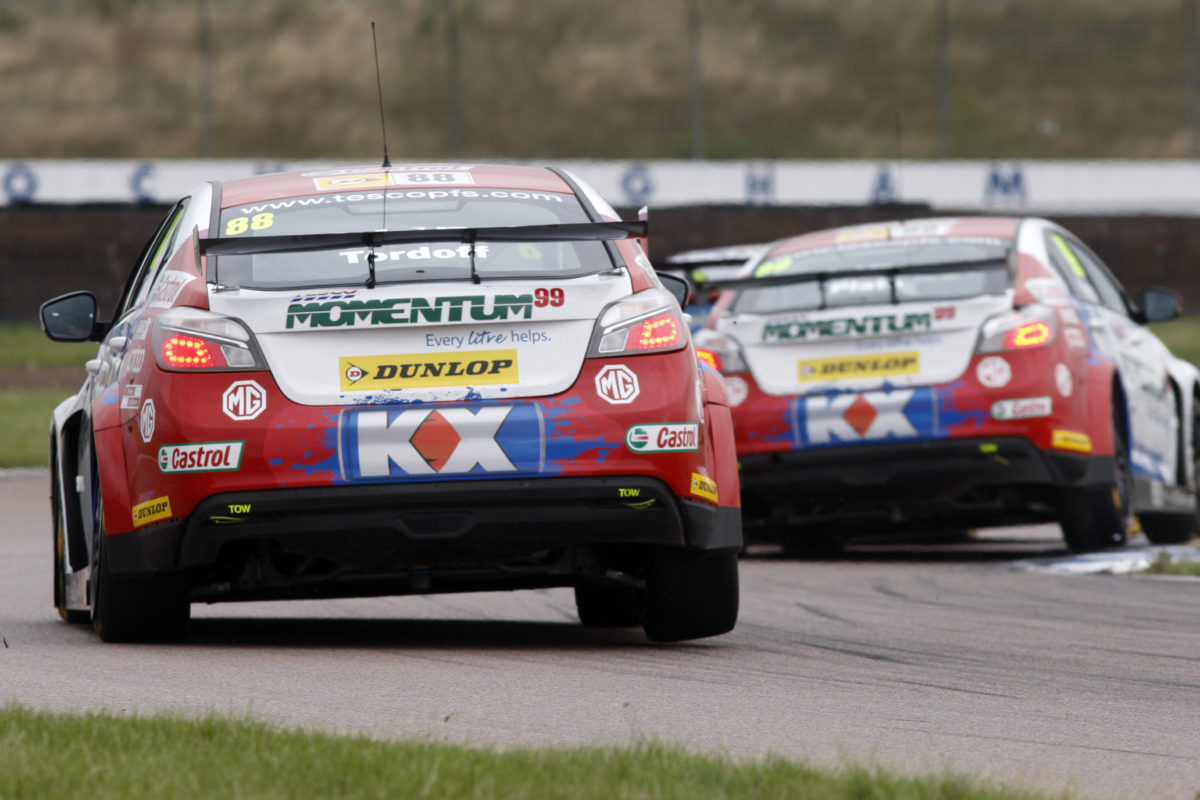 This one, we admit, is a bit of a stretch: the current MG ZS is not exactly a competition-pitched racer. Yet Triple Eight Racing, the team founded by ex-racer Derek Warwick, Ian Harrison and Roland Dane – the latter responsible for building the powerhouse Supercars team here in Australia – campaigned MGs in the British Touring Car Championship from 2012 to 2017. The MG6 GT was raced by Jason Plato (Peter Brock's last Bathurst co-driver) and Sam Tordoff, among others, and while it never saw a driver's title, MG did claim the Manufacturers' Championship in 2014.
In Australia, James Brock, son of the aforementioned nine-times Bathurst winner, raced an MG6 Plus in Class E of the 2018 Australian Production Car series. It may be racing out of dealers, but the ZS is the one car in this list that's unlikely to be seen at a race circuit or rally stage anytime soon.
#8 Isuzu D-Max
2022 Sales: 24,336 (2021 Rank #7 25,117 sales)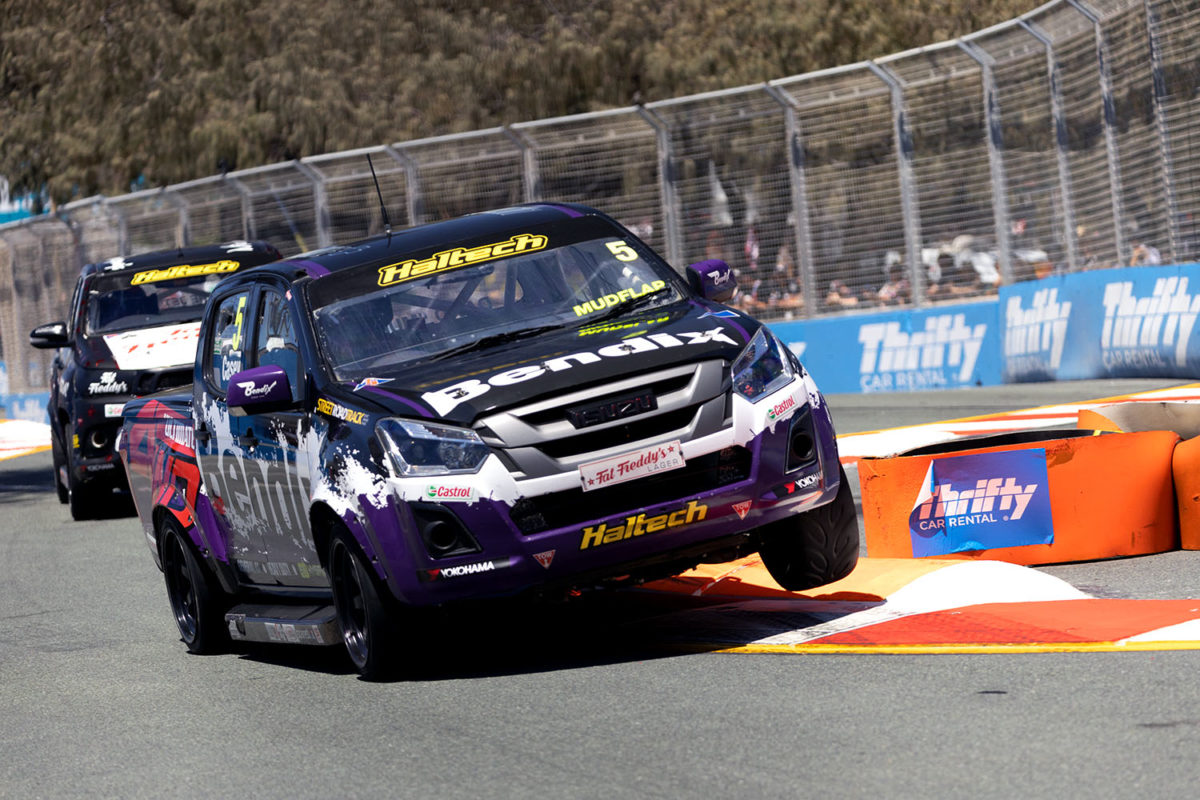 The old idea that you want to see what you own racing may not be so true when it comes to dual-cab utes. The D-Max, which was all-new as a road car in 2020 and is twinned with the latest Mazda BT-50, is the nation's third-best selling dual-cab but it's unlikely that its buyers realise it races in the SuperUtes category. Introduced for the 2021 season, the Haltech SuperUtes series – where you'll find all the D-Max's showrooms rivals – sees a control 6.2-litre Chevrolet LS3 V8 and six-speed H-pattern transmission nestled under the bonnet of your choice of hay-hauling ladder chassis racer.
In 2022, David Casey raced a D-Max to sixth in the series, but the Isuzu fared better in the Thailand Super Series, where it won the final pair of races in the Super Pickup class last season.
#7 Toyota Landcruiser
2022 Sales: 24,542 (2021 Rank #5 26,633 sales)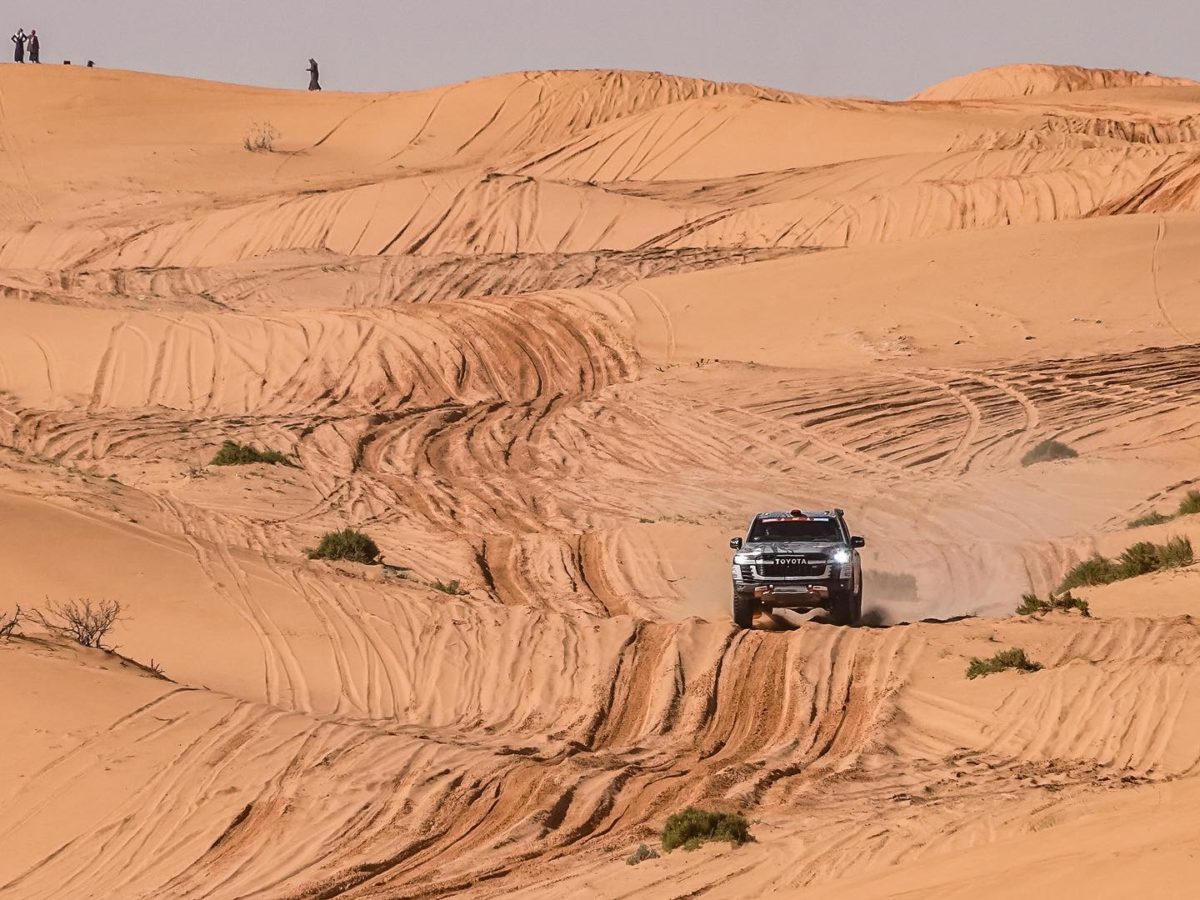 Some say there's no competition to a Landcruiser when it comes to heading off-road, yet Toyota proves exactly that in the Dakar rally. This year's event, spanning Saudi Arabi and already hit with biblical weather, breakdowns, collisions – even a suspected case of poisoning – sees Toyota's Hilux making all the headlines, but there's a pair of trusty Landcruiser 300 GR Sports snorting dust, dirt and debris through it all too. Competing in the
Production Car class means there no changes to the 3.3L turbodiesel V6 and 10-speed auto, no to the diffs – instead, there's safety gear such as a roll-cage, better shocks and competition brake pads. They've suffered punctures, damaged shocks and been marooned on a sand dune, but continue their push through the desert as their Super Production class Hilux cousins lead the entire field.
#6 Toyota Corolla
2022 Sales: 25,284 (2021 Rank #4 28,768 sales)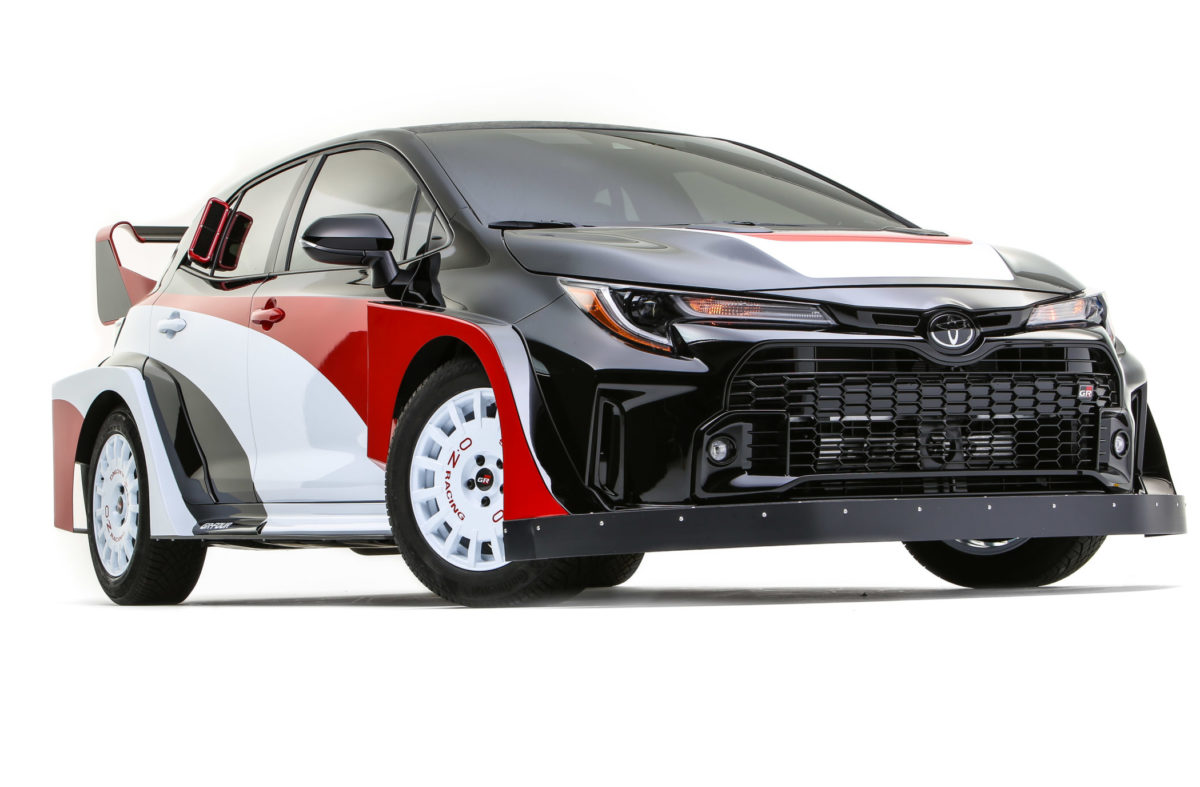 The Corolla was the world's best seller at one stage and has a serious competition history despite its pragmatic buying group. From Bathurst 2.0-litre competition to replacing the ST205 Celica GT-Four for the 1997 World Rally Championship, the popular shopping centre chariot has genuine flying colours in the race and rally world.
With the road-going GR Corolla (for Gazoo Racing) revealed last year, the follow-up GR Corolla Rally Concept at Las Vegas' SEMA (Specialty Equipment Market Association) in November followed through the marketing push of the hatch as a genuine racer. While there were no upgrades to the 300hp 1.6-litre turbo three-cylinder apart from a MagnaFlow exhaust, a wide-body was fabricated with three-inch wheel arch flares housing 17-inch OZ Racing wheels finished with a carbonfibre front splitter, side skirts and rear wing.
#5 Mazda CX-5
2022 Sales: 27,062 (2021 Rank #8 24,968 sales)
It was more than 10 years ago (2011) that Mazda broke the stranglehold that Holden and Ford had held for six decades when its 3 was the country's best-selling nameplate. The CX-5 was launched the following year and quickly became Australia's best-selling SUV, too. While the RAV4 has taken that title since, the 'Jinba Ittai' philosophy that every Mazda has the soul of a sports cars – the diminutive yet dynamically brilliant MX-5 – hasn't translated into a competition CX-5.
In fact, rumours of a return of Mazda's performance division, MPS, joining the line-up and giving the family truckster a good tune have sadly proven just that. Instead, here's a super-cool concept by Indonesia's Jakarta Diecast. Watch as host Yogie pulls apart the 1/66 scale Soul Red stocker, rolls the guards and turns it into a banzai CX-5 off-roader. He even builds a matching diecast six-wheel transporter for it, too…
#4 Mitsubishi Triton
2022 Sales: 27,436 (2021 Rank #10 19,232 sales)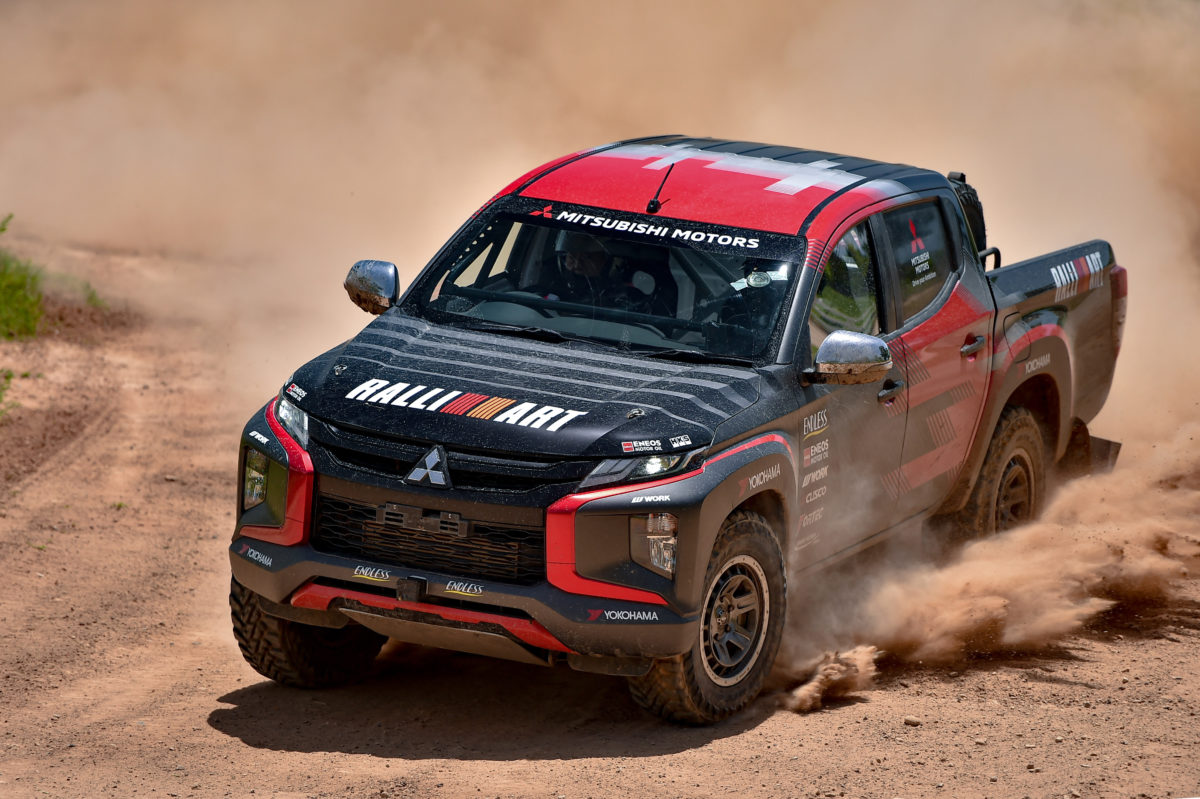 The Ralliart name conjures up images of Tommi Makinen's legendary Evo '6.5' and was bolstered in Australia by Alan Heaphy's local operation (remember the Ralliart Magna, too?) – but it's made a comeback on the Triton. While it took the final podium step in the 2022 Aussie ute sales battle, the famous Ralliart name adorned the Tritons in the 2022 Asia Cross Country Rally (AXCR) in Thailand – which it won. Not a bad place to show your competition prowess given that the Triton – and pretty much all of its rivals including the Hilux, Ranger and D-Max – are manufactured in Thailand.
#3 Toyota RAV4
2022 Sales: 34,845 (2021 Rank #3 35,751 sales)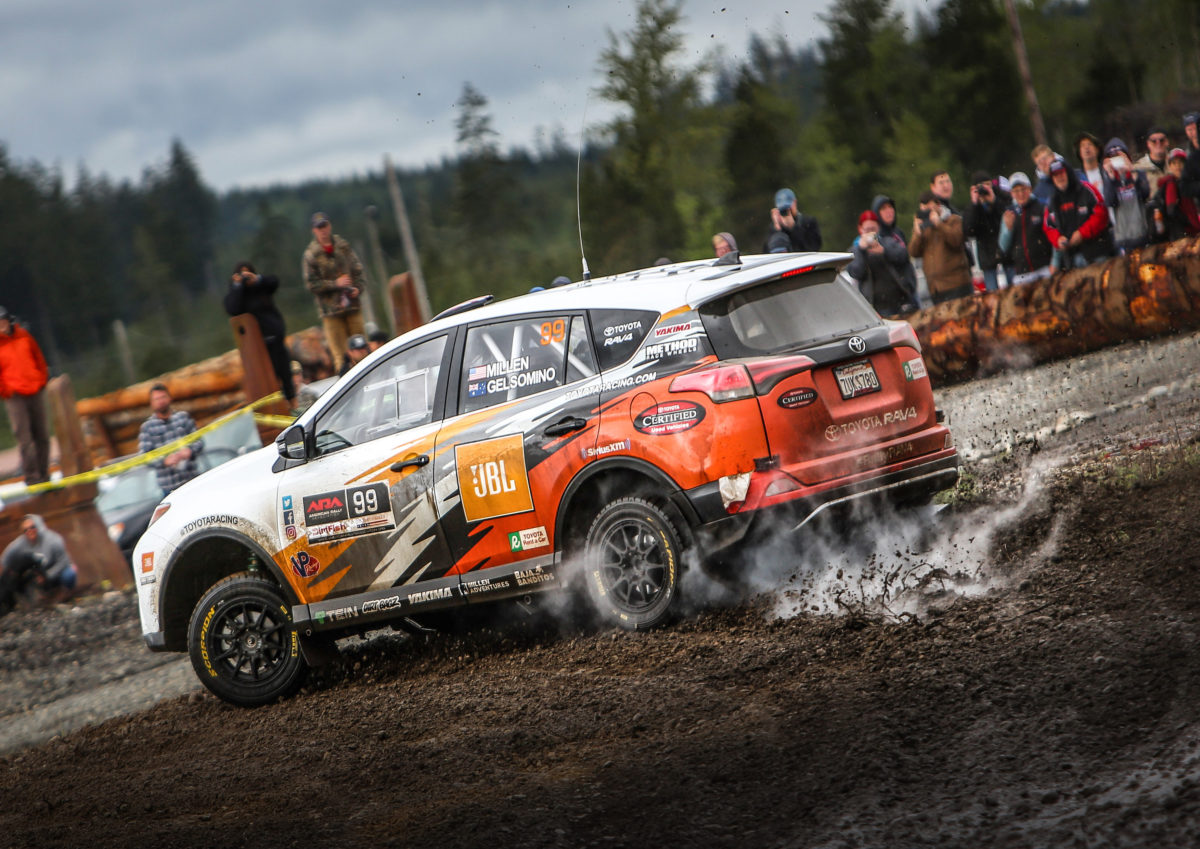 The RAV4 has made a big comeback on the sale charts to topple the longstanding Mazda CX-5, but it's not yet made a racing comeback since ditched TRD (Toyota Racing Division) for Gazoo Racing. In 2017, TRD and Ryan Millen built a RAV4 that won the American Rally Associations Open 2WD Class. Millen – son of Pikes Peak-winning Kiwi Rod Millen – and Australian co-driver Rhianon Gelsomino drove an impressively stock RAV4: there were no modifications to the 2.5-litre four and six-speed automatic, with a transmission cooler and welded diff the only powertrain upgrades. The real work was carried out on the suspension, wheels and tyres – impressive that the rest of the car was as-per the local dealership, essentially.
#2 Ford Ranger
2022 Sales: 47,479 (2021 Rank #2 50,279 sales)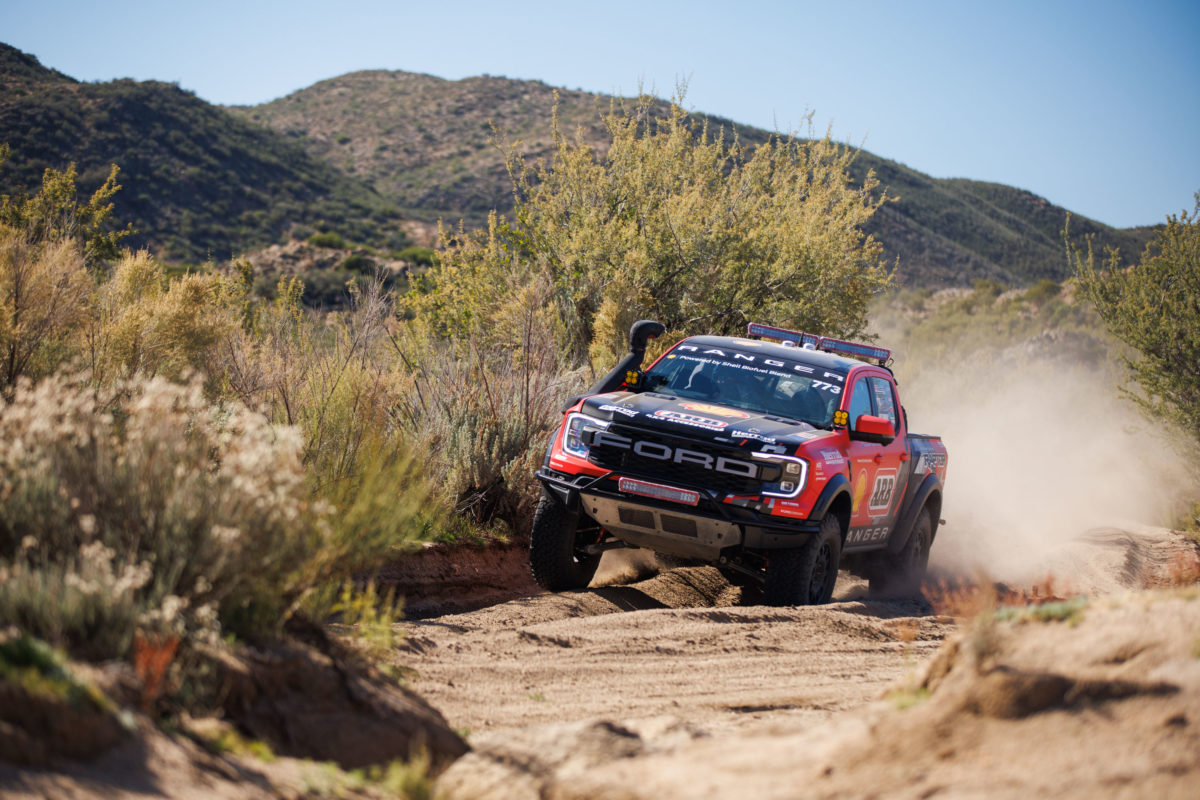 Sparring with the Toyota Hilux for best-seller status here each month – and occasionally taking the baton from the Toyota – the Ford Ranger hopes to be taking trophies away from its rivals in competition. In 2022, an Australian-built Ranger Raptor, put together by former Supercars team Kelly Racing, no less – took to the desert in Mexico's BF Goodrich Baja 1000. The sole stock class entrant, it impressively completed the arduous route to claim class victory before being shown off at Ford's Dearborn HQ (unwashed, as it should be!). While there's no news on where it'll race next, it wouldn't be a surprise to see the filthy, flying Ford in a desert in central Australia in 2023…
#1 Toyota Hilux
2022 Sales: 64,391 (2021 Rank #1 52,801 sales)

Win on Sunday, sell on Monday. For Toyota's rivals, the bad news is Hilux sells every day of the week. The number one seller in Australia seven years in a row, the Hilux starts 2023 in the lead of the Dakar Rally, having won the event in 2022.
With Nasser Al-Attiyah and co-driver Mathieu Baumel far ahead of the likes of nine-time World Rally Champion Sebastien Loeb in his Hunter T1+ racer, double WRC champ Carlos Sainz in an electric Audi and his 14-time Dakar winning team-mate Stefan Peterhansel, it's hard to come up with a more formidable opposition for the humble production-based (albeit heavily modified) Hilux. Add in the floods, fires, crashes and politics of the event so far, and – at risk of cursing them of the second half of the 2023 event – it seems the old 'unbreakable' slogan still rings true