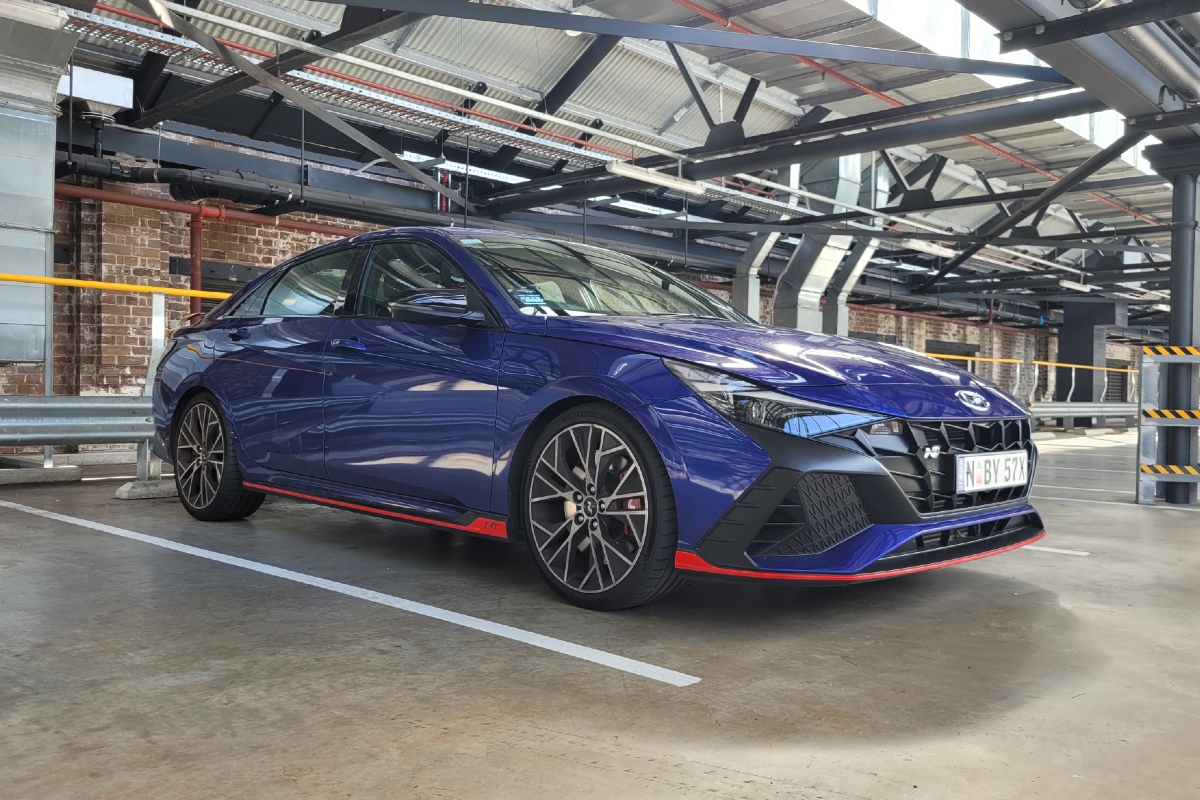 Long-term review: Part 1 – October-November, 2022
Welcome to the first instalment in our latest long-term review vehicle. After spending some quality time with a pair of Volkswagens (the Golf R and then Passat 206 TSI R-Line wagon), this time around we're sampling the newest and more advanced member of the Hyundai N Performance family – the i30 Sedan N.
This four-door model joins the i30 N hatch, Kona N SUV and compact i20 N in the current family of performance models for the South Korean brand. We chose the i30 Sedan N as our latest long-term project because of the popularity of these types of relatively affordable performance cars, as well as Hyundai's active efforts to get its owners to experience the full potential of its cars on the racetrack.
READ MORE: 2021 Hyundai i30 Sedan N review
One way Hyundai does that, beyond building a very quick and track-capable car, is with its 'track warranty' which covers any problems that stem from 'non-competitive' use. That means owners are able to enjoy track day events without fear of being stuck with the bill if there's a mechanical failure.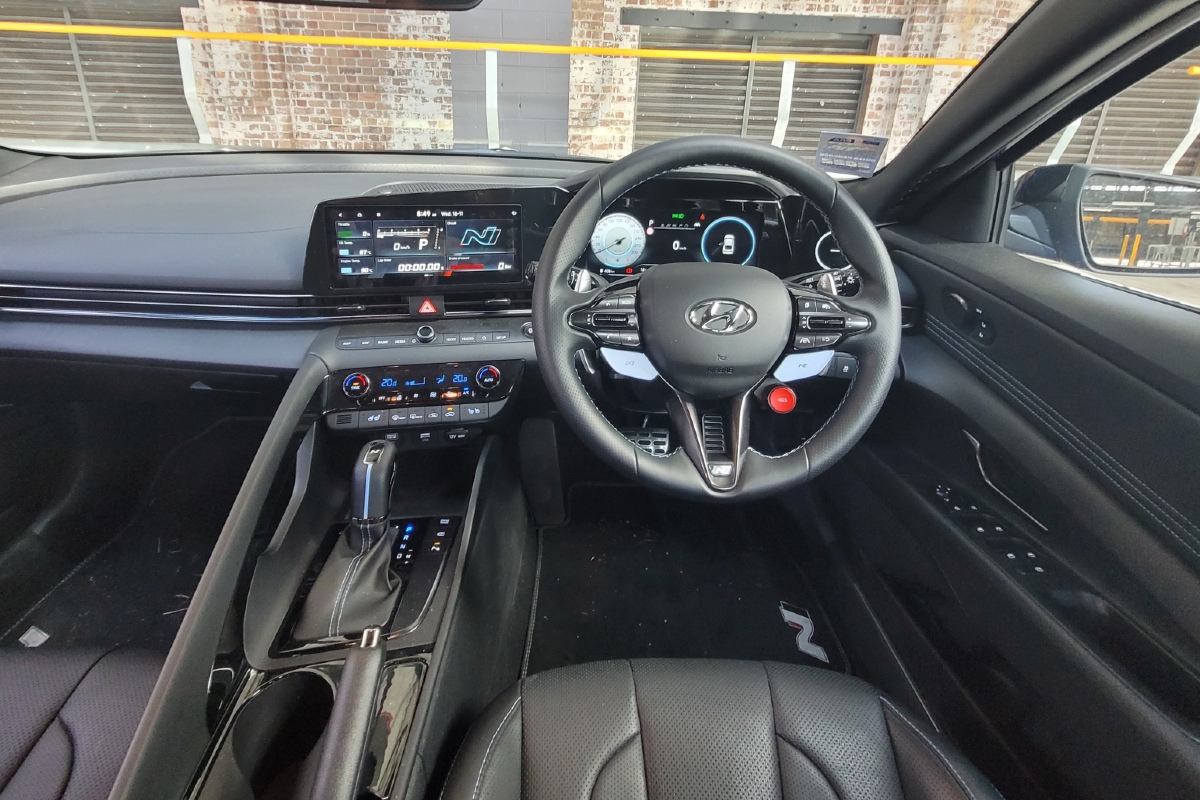 Another, more direct, way Hyundai encourages its owners to really explore their cars on track is by hosting their own track days. Hyundai has built a very engaged ownership community with its own social media program and regularly invites owners to local track days, which culminates with its annual 'N Festival' – a huge two-day event with a road and track drive as well as other activities to engage owners.
Our goal is to immerse ourselves in this lifestyle to try and give you, our readers, an in-depth understanding of what it's like to own a Hyundai N model, specifically, and be a modern 'hot hatch' owner, more broadly.
But before we get into all that in future instalments, here's a little run-down of 'our car'. It's finished in Intense Blue (rather than the WRC-inspired Performance Blue hero colour) and was run-in with just over 5000km on the odometer when we picked it up.
Like all i30 Sedan N it's powered by the same 2.0-litre four-cylinder turbo petrol engine as the i30 N and Kona N. It features the brand's latest 'flat-power tune' which was introduced with the facelifted i30 N and has been designed to spread the performance more evenly across the rev range. To that end it makes 206kW of power between 5500-6000rpm and has 392Nm of torque spread from 2100-4700rpm.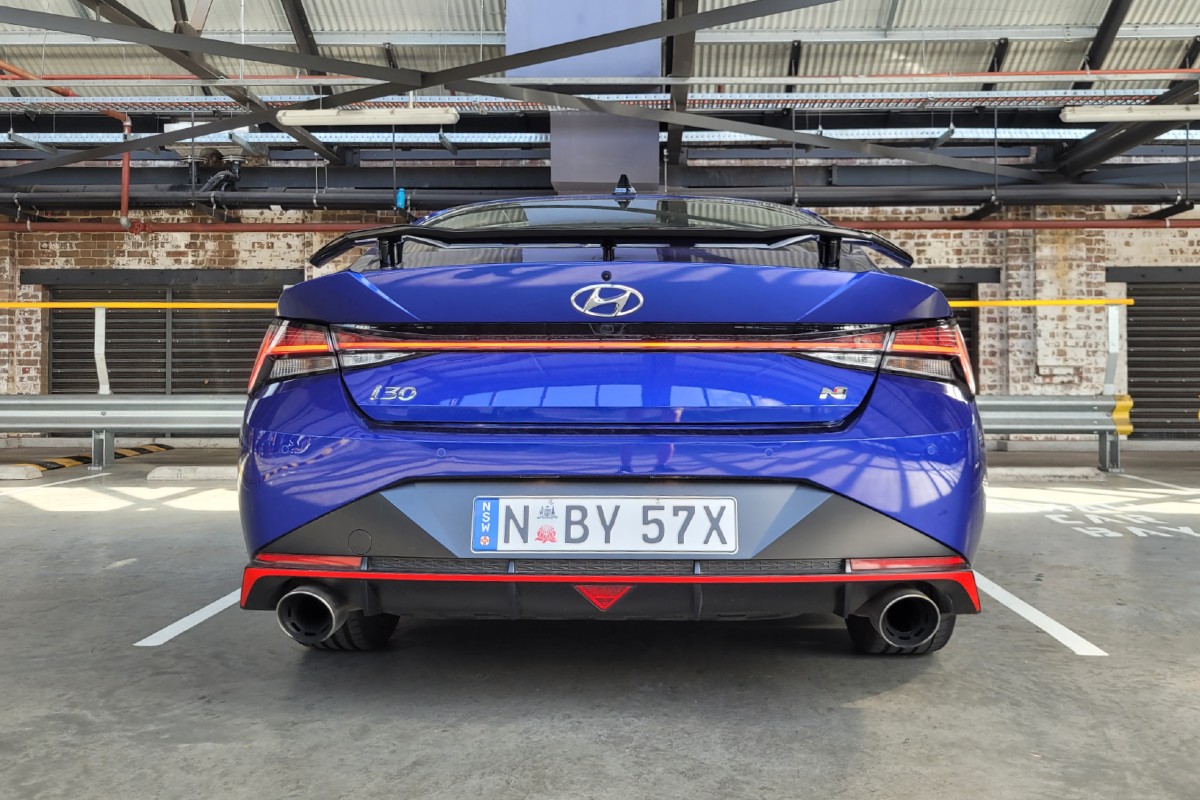 While a six-speed manual gearbox is available, our car is fitted with the eight-speed dual-clutch transmission – known officially as the N-DCT. This new gearbox not only expands the appeal of the Hyundai N range (given Australia's preference for autos) but comes with a range of features we'll be putting through their paces, including N Power Shift, N Grin Shift and N Track Sense.
While we'll go into detail in feature pieces, here's what each one does in short. N Grin Shift increases torque by allowing the turbocharger to overboost for a short burst (roughly 20 seconds); N Power Shift provides faster shifts on track; and N Track Sense Shift is effectively a sports mode for the transmission, allowing it to hold gears and be more aggressive when conditions suit.
Certainly in our first days with the i30 Sedan N the combination of engine and transmission stood out. There's plenty of performance whenever you need it thanks to the new engine tune at the transmission's wide spread of ratios and ability to keep the engine in its sweet spot.
Our initial few weeks behind the wheel have been limited to mostly daily duties, and the spacious four-door layout makes it a practical machine, but in the coming weeks and months we've got some exciting plans to test the i30 Sedan N in various scenarios. So stay tuned for more…
2022 Hyundai i30 Sedan N price and specifications:
| | |
| --- | --- |
| Price: | From $50,200 plus on-road costs |
| Engine: | 2.0-litre four-cylinder turbo petrol |
| Power: | 206kW at 5500-6000rpm |
| Torque: | 392Nm at 2100-4700rpm |
| Transmission: | Eight-speed dual-clutch auto, front-wheel drive |
| Fuel use: | 8.2L/100km |
| Wheels: | 19-inch alloys |
| Tyres: | 245/40 R19 |
| Length: | 4675mm |
| Width: | 1825mm |
| Height: | 1415mm |
| Weight: | 1480kg |
| 0-100km/h: | 5.5 seconds (claimed) |