You may not know the name, but you'll be familiar with its work.
Premcar, one of Australia's leading automotive engineering operations, is celebrating its 25th anniversary this weekend. One of the reasons you may not be familiar with Premcar is because it's had many names over those two and a half decades of existence, but there's been a consistent theme throughout – world-class engineering.
Premcar began life on September 11, 2006 as Tickford Vehicle Engineering, the Australian arm of the then-successful tuning house. Tickford's Australian operation was set up to help Ford Australia take on Holden and its successful Holden Special Vehicles business, with its own range of high-performance Falcons.
REVIEW: Premcar's 'Holy Grail' Ford Falcon
During this time Tickford was responsible for the 1997 Ford Falcon EL GT 30th Anniversary and then for FTe-badged models based on the AU Falcon range – the TS50, TE50 and TL50. Its most memorable car from the Tickford era was the 2001 TE50, which was powered by the 250kW 'stroker' 5.6-litre V8.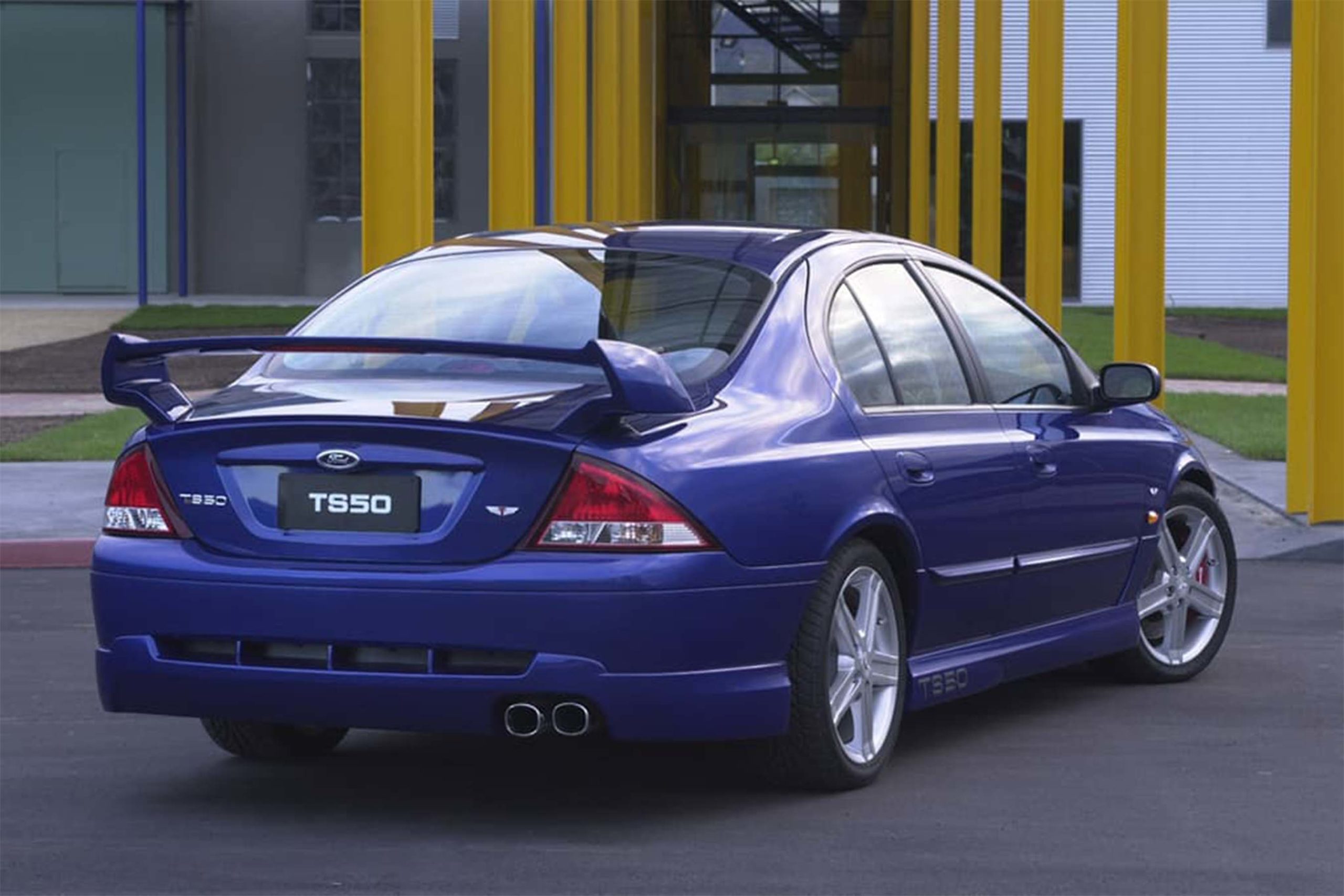 Also during this period Tickford was charged with producing the right-hand drive conversion of the 2001 Ford Mustang SVT Cobra, which was the last time the American pony car was offered locally before it was imported as a right-hand drive product.
GALLERY: Premcar's greatest hits
Tickford became Prodrive Automotive Technology in 2002 and the road car operation became known as Ford Performance Vehicles (FPV), this sister operation to Ford Performance Racing (FPR) as the blue oval tried to more closely follow the template laid out by Holden, HSV and the Holden Racing Team.
The switch to the more popular (and aesthetically pleasing) BA Falcon allowed Prodrive to build the well-received V8-powered FPV GT and turbocharged six-cylinder FPV F6 Typhoon, in 2003 and 2005 respectively. In fact, the 4.0-litre inline six turbo – codenamed 'Barra' – that was also found in the Falcon XR6 Turbo was developed by Prodrive, not Ford Australia.
The company also diversified during the early Prodrive era, working with Mazda Australia to build the turbocharged Mazda MX-5 SP.
When Prodrive decided to close its operation in 2012 Premcar as we know it today was born. The Australian management team, led by engineering director Bernie Quinn, took control of the operation and renamed it Premcar.
"We are extremely proud to be celebrating 25 years of engineering excellence in Australia, especially considering the massive challenges that drastically changed the local automotive industry over that time," Quinn said.
"Premcar has been directly involved in the creation of some of the country's most iconic vehicles that we know are loved by their passionate owners. While they all have another badge on them, every one of the projects we have worked on has our signature."
Premcar didn't stop working on Falcons just because Prodrive and Ford shuttered FPV and FPR. Instead they continued to assist Ford Australia with the high-performance versions of the FG-X Falcon from 2014. Premcar developed the 'Miami' 5.0-litre V8 that powered the final 335kW XR8, 345kW XR8 Sprint and 351kW GT-F. They also continued to work on the turbo six too, building the FG-X XR6 Turbo Sprint which was packing 370kW on overboost in its final iteration.
Premcar wasn't done with the Falcon though, even when Ford closed shop in Australia. In 2019 it decided to build the ultimate version of the Falcon, the closest thing to a spiritual successor to the iconic Falcon GTHO Phase III since the short-lived Phase IV project.
Dubbed 'Holy Grail' this upgrade package for FG and FG-X Falcons pumped up the Miami V8 to a whopping 483kW and 753Nm while also upgrading the handling package with re-tuned suspension and Michelin Pilot Sport 4S tyres.
"A true passion project," Quinn said of Holy Grail. "We had some unfinished business with the Falcon and the Miami engine. Seriously, this is the ultimate Aussie muscle car. Those that have driven one know. The best."
REVIEW: 2020 Nissan Navara N-Trek Warrior
While no longer directly aligned with a specific manufacturer, Premcar still partners with major brands, it's latest project has been the development of the Nissan Navara PRO-4X Warrior.
Despite the demise of the Australian auto manufacturing industry Premcar remains committed to engineering in this country. It employs 180 engineers, designers and technicians at its Melbourne headquarters.