He's one of Holden's most loyal drivers, winning four Bathurst 1000 titles with the Lion brand… but even Greg Murphy can't resist the charms of a Ford icon.
The Kiwi has shown off his 1980 Ford Escort 1600 Sport with TV presenter Greg Rust, revealing even as a long-time Holden man the Escort is too appealing to ignore.
The Escort was one of Ford's most famous and longest-serving models, running from 1967 to 2002 across six generations. Murphy's is a Escort MkII, that was produced between 1974 and 1981, with production in both Australia and New Zealand.
The New Zealand models – which were built at a Ford plant in Auckland, followed the UK specifications until the Escort was replaced by the Laser in '81.
Murphy bought the car approximately five years ago, but with the previous owner having stored it in a barn for nearly 15 years it was in less-than-pristine condition. The touring car legend spent the last few years restoring this classic sports sedan to near-new condition.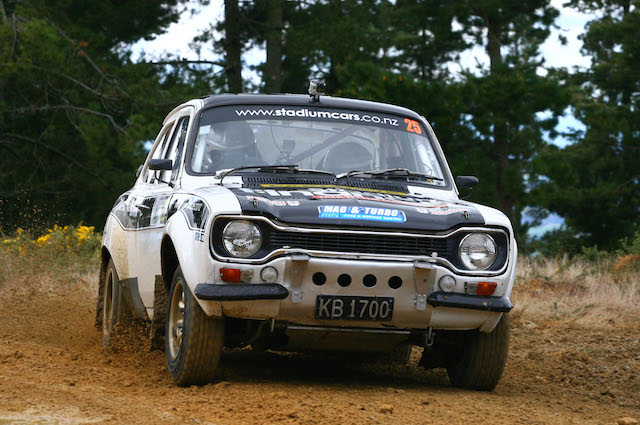 Although he admitted to Torquecafe.com he was tempted to make some major changes thanks to the widespread availability of performance parts, particularly in the UK, Murphy decided against it. Instead, his 1980 model is all original, including the standard 1.6-litre four-cylinder Kent engine, albeit with twin Weber carburettors for extra performance. The only modern concessions are the new Minilite wheels and latest rubber.
Murphy isn't a stranger to the charms of the Escort, having previously rallied the blue oval machine on several occasions in his post-Supercar career. But the simplicity – both mechanical and in the way it drives – meant he had to have one in his garage.
"I never had one [before], but at the end of the day it's a genuine MkII Escort 1600 Sport," he says.
Even the most ardent Holden supporters would concede that the Escort isn't just a blue oval icon but one of history's great small cars.