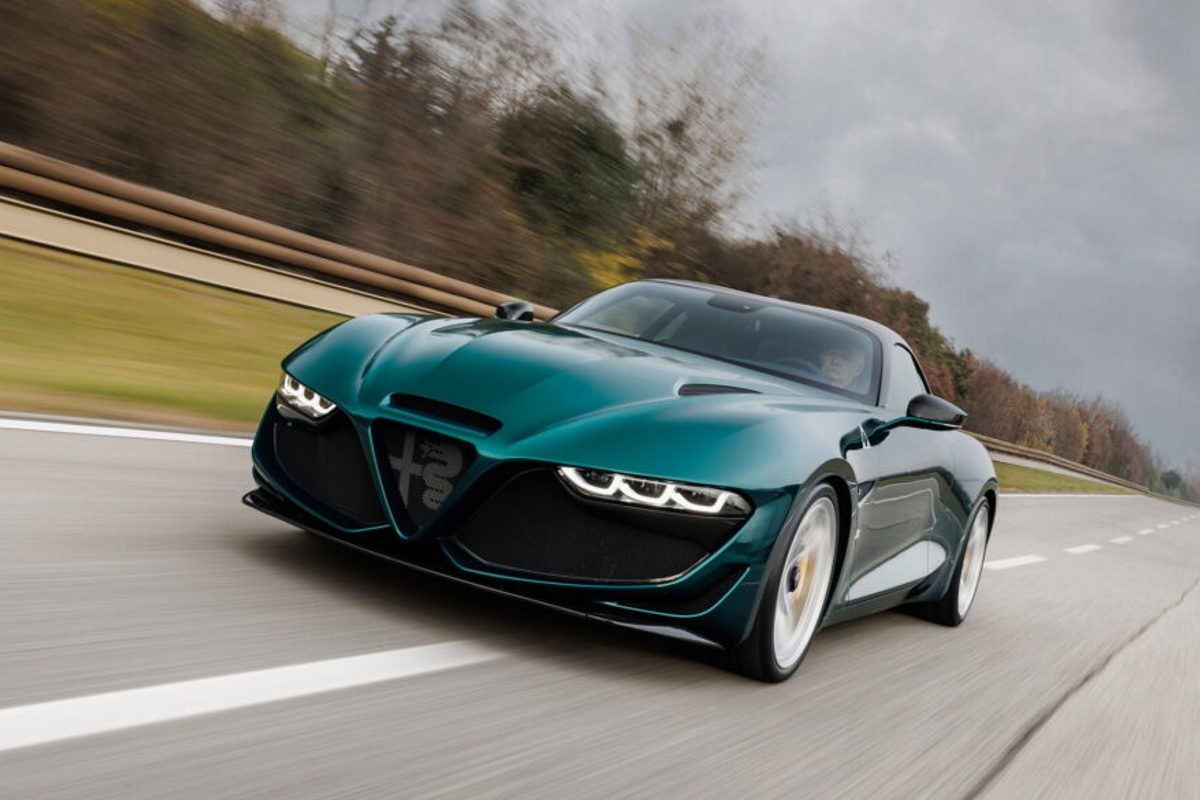 Is this the car to make Alfa Romeo sexy again?
The Italian brand needs a new hero model and long-time coachbuilding partner, Zagato, has delivered a potential new flagship sports car. Unfortunately, though, it's only a one-off creation built for a German collector.
ROAD TEST: 2021 Alfa Romeo QV review
Known as the Alfa Romeo Giulia SWB, this unique model features a shortened Giulia platform and the powertrain from the high-performance GTAm version of the sports sedan. That means a 2.9-litre twin-turbo V6 good for approximately 397kW of power and a six-speed manual transmission.
READ MORE: Alfa Romeo boss wants to revive GTV
The body is entirely the creation of Zagato, but the company knows how to shape a memorable Alfa Romeo. This car also celebrates the 100th anniversary of the first collaboration between the two brands – the 1921 Alfa Romeo Tipo G1.
While this would make a great addition to the current range, Alfa Romeo's future is electric so it's unlikely we'll get another petrol-powered sports car like this from the famous brand.