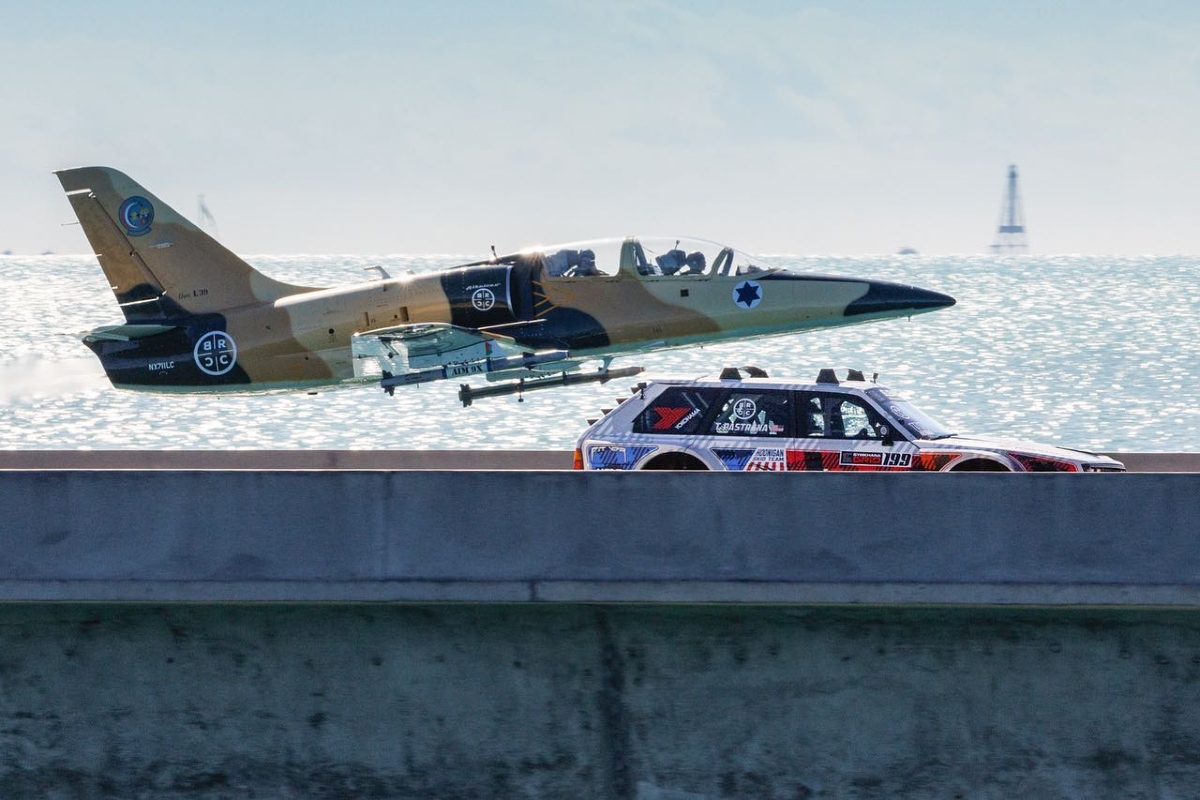 What do you get when you combine rally star Travis Pastrana, a Subaru station wagon, a fighter jet, helicopter and a monster truck? The answer is Gymkhana 2022, the latest installment in the popular YouTube video series that takes the action and stunts to a new level.
Pastrana took over the franchise from originator, Ken Block, in 2020 and thanks to his background in motorcycle and action sports stunts, the new star has increased the stakes with his videos. Pastrana broke his pelvis filming a base jump for this video and spent months in recovery, but it seemingly didn't affect any of the other wild stunts he performed in the car.
READ MORE: Travis Pastrana's unlikely Gymkhana car revealed
As we revealed at the start of the year, Pastrana swapped his rallycross-bred Subaru WRX STI 'Airslayer' for a 1982 Subaru GL Wagon. But no ordinary GL Wagon, dubbed the 'Family Huckster' by Pastrana and his Hoonigan Racing team, the car was built by Subaru's US rally squad, Vermont SportsCar, and features a 640kW turbocharged engine, rally-style suspension and a carbon fibre body with active aerodynamics.
VIDEO: Gymkhana 2020 – Subaru's return!
To show it off, Pastrana and the Gymkhana crew headed to Fort Lauderdale, Florida where the multiple American rally champion drifted, donut-ed and jumped his way through some epic stunts.
Check out the video below and let us know in the comments which is your favourite stunt?